Home >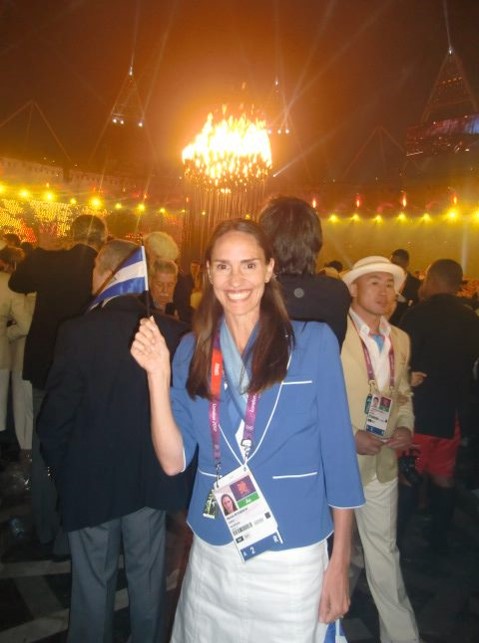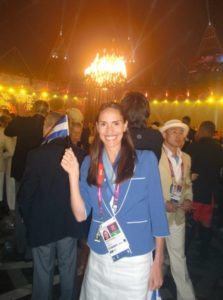 Each week through our Faculty/Staff Spotlight series, we invite our community members to get to know Gulliver Prep teachers and staff members across every division. This week, our Spotlight features Olympic silver medalist Mrs. Michele Richardson de Ahlers '87 P '25, Upper School College Counselor. Read on to learn about her journey to Gulliver – a story you won't want to miss – and much more.
Q: This is your third year at Gulliver Prep. Can you talk a little bit about your journey to Gulliver, and how you ended up here?
A: My journey back to Gulliver is a bit bumpy. I attended Gulliver for grades 7-10. After graduating from Clemson University, I decided to move back to my birth country, Nicaragua. I was working abroad at the American Nicaraguan School in Managua, Nicaragua, for over 20 years as a counselor and college counselor. In April 2018, the Nicaraguan Government turned on its people and started killing young men and women that were protesting changes in Social Security policies. Most of the country shut down including all schools. 
AP exams needed to be administered; however, the situation was not looking good. The streets were so dangerous that nobody was out and about. But I had to give the test. I made a decision to administer AP exams, since it had been nearly impossible to get the tests out of Customs, and I had received them the week before and they were sitting in my office. So, my husband sent me with a driver, each of us wearing a bulletproof vest, during two entire weeks of Advanced Placement exams.
After 42 days of turmoil in the country, and hundreds of people killed by the government, during which my husband was trying to find a peaceful way to stop the killing, he was targeted by a government reporter and accused of being the one financing the uprising, of working with the White House, of providing weapons to the students, and of planning to assassinate the President and one of his daughters. They were killing people for peaceful protesting. This accusation was basically a death sentence. My husband came home and said "pack a suitcase, we leave in the morning." I replied "We can't! I have to give the Commencement address at the high school graduation on Saturday." His reply was, "I don't think I can make it alive till Saturday."  Twelve hours later we were on a plane to the USA, leaving our home, all our companies and properties, and all our friends and family behind. Starting from zero all over again.
I applied for a position as a college counselor at Gulliver Prep in January 2019 while working remotely with the American School in Nicaragua, once I realized we would not be returning home. Gulliver opened its doors to me , giving me the opportunity to start over in the United States and to build a new home for my family. I am feeling fortunate to be back where my Olympic dreams came true. Even though I was away from here for so long, Gulliver always had a piece of my heart. Once a Gulliver Raider, always a Raider!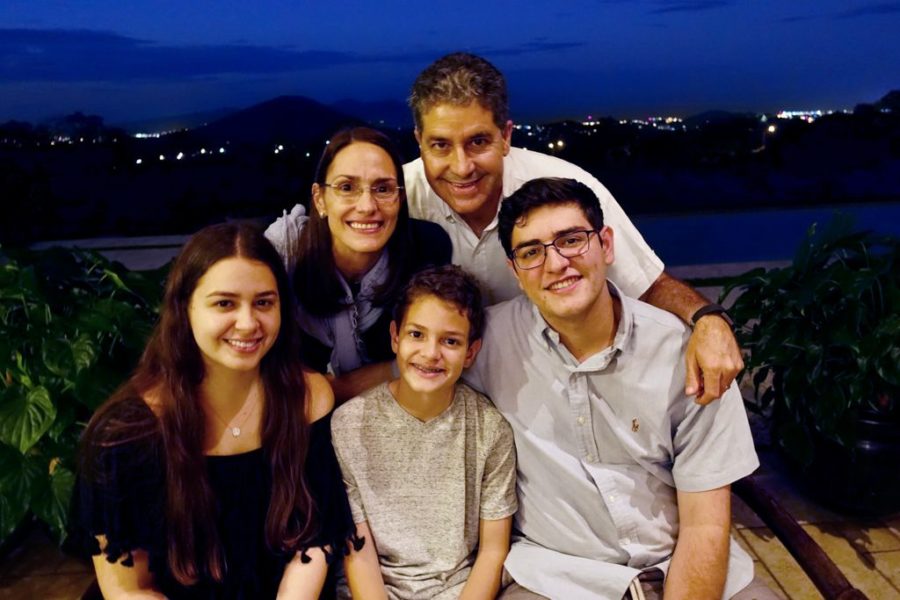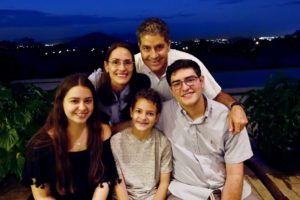 Q: As an eighth grader at Gulliver, you won a silver medal in the 1984 Olympics as a swimmer. Describe that experience and how it felt to win a medal at such a young age.
A: Making the USA Olympic team was a dream come true. After years of hard work and dedication, I became the youngest US Olympian in 1984. Returning from the '84 summer games and entering ninth grade was challenging. At first, it almost felt like I was a superhero; the attention was a lot, but once people realized how normal I was, the "super hero" attention died down. I was fortunate that Gulliver supported me before, during, and after the Olympic Games.  It is always challenging managing academics and a sport, and I can honestly say that there is no better place than Gulliver to support students. Whether it was kind words of encouragement on a daily basis, or understanding of time commitments, I recall teachers supporting me with catching me up when I had to go swim meets. I also remember that Mrs. Krutulis invited me to give a speech at Gulliver about my experience at the Olympics. I was so nervous because the entire student body was there.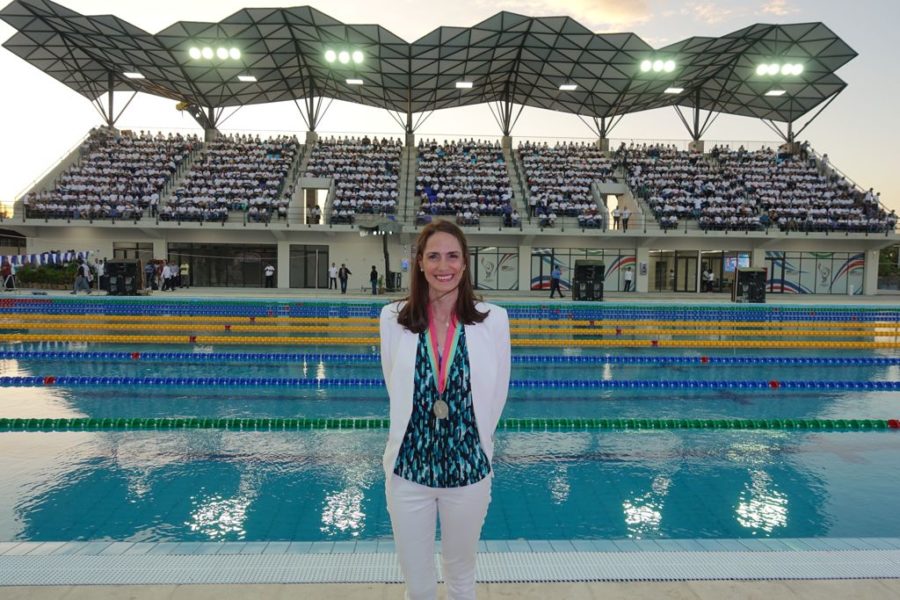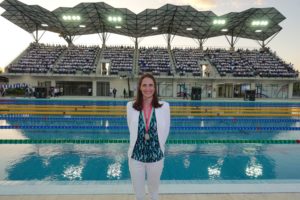 Q: What are some of your favorite Gulliver memories as a student?
A: Homecoming! I remember the feeling of pride to be a Raider! Also, for some reason, I remember the cafeteria and sitting on the benches outside of it. I also recall my French class in room 210 but most of all, I remember Homecoming!  
Q: As a College Counselor, what are your goals for the school year?
A: My goal as a college counselor is to continue to provide the best support to my students. I want to continue to give them 100% of my knowledge and experience, so they can make wise choices and the best decisions for themselves so they can find overall success.
Raider Rapid Fire! 
Favorite meal, side, or snack to eat at school: Sweet potato fries
Go-to commute soundtrack: 80's music
A quote you live by: "The mind is a powerful tool." – Charles Tillman