General Philosophy
The Lower School (grades 1-4) nurtures students' innate abilities through a variety of learning activities, hands-on experiences, and developmentally-appropriate practices. Throughout the years, students develop their social-emotional and academic skills through direct instruction and thoughtful practice. Lower School classrooms at Gulliver Prep are joyful places of learning where students collaborate with peers, creatively solve problems, share their thinking with others, and make connections to the content to enhance the learning for everyone.
Following standards for each content area, students explore and practice skills to gain fluency in order to tackle problems in mathematics, language arts, social studies, science, and world languages. Whenever possible, core content areas are interwoven with special area classes to enhance and extend learning opportunities; students apply their knowledge to answer real-world questions.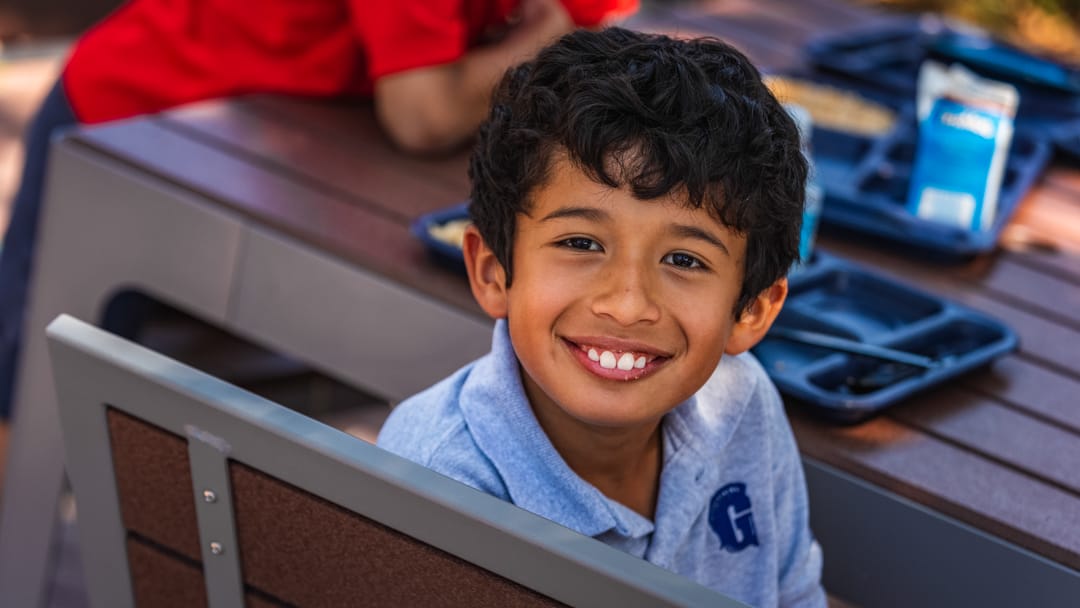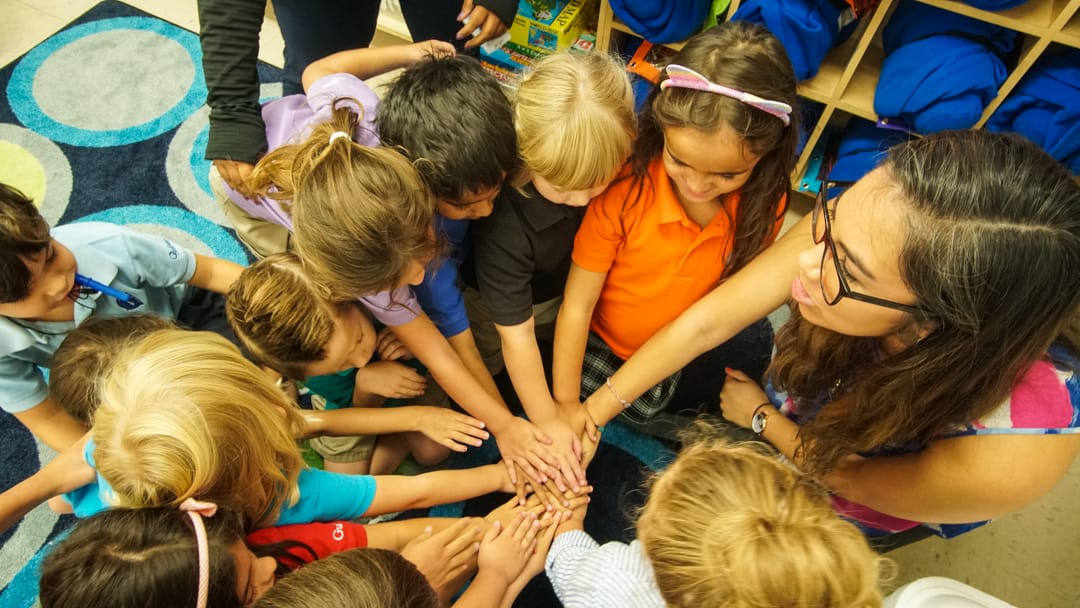 Social Emotional Learning
Following the tenets of "Responsive Classroom®", our students come together each morning to greet each other, learn about the day ahead, share, and do an activity.
RC is a nationally recognized, evidence-based approach to teaching that focuses on engaging academics, positive community, effective management, and developmental awareness. This positive approach models the behaviors we want students to exhibit in school in a guided, structured, and supportive environment.
Being a part of a classroom community is a hallmark of the Gulliver Prep experience.
Through consistent and supportive conversation, the students' confidence in their classroom community increases and they are more comfortable taking risks and sharing their ideas in the group. These skills carry over when the students work with their teacher to problem-solve situations that arise and discuss ways to work together and develop strategies to solve challenges.
To support students in navigating their feelings and relationships, Gulliver Prep adopted the Second Step® Program. This program proactively and explicitly teaches skills to students so they are equipped with the language to identify the feeling, the language to talk about the situation, and strategies to support a resolution.
In addition, students learn mindfulness techniques, such as belly breathing, to calm themselves down when a challenge arises. Families are made aware of these techniques through parent communication, which is provided by Second Step and shared through the classroom portal or communication folders.
Academic Curriculum
Through experiential learning, we create independent thinkers. Students are immersed in a literacy-rich environment, calling on students to develop their listening and critical thinking skills as well as creative problem-solving methods to answer math questions. Technology is interwoven throughout the program so that students understand how to use devices as tools for learning and expressing themselves.
English Language Arts
The program in the Lower School provides the foundation for the robust English language arts curriculum at Gulliver, and supports students as they develop into confident readers, researchers, and efficient writers across all content areas.
Aligned with the Science of Reading, the comprehensive ELA program affords students the opportunity to continuously practice and develop strong listening, speaking, reading and writing skills. The program consists of a unique combination of elements from different research-informed curricula, that emphasizes the hallmarks of a structured literacy program: oral language development, phonological awareness, phonemic awareness, phonics, fluency, vocabulary, and reading comprehension. Writing instruction across grade levels prepares students to write informative and narrative pieces, as well as develop opinion papers supported by solid arguments. Research is an essential facet of the curriculum; the Guided Inquiry Design framework embedded across the curriculum fosters students' love for information literacy.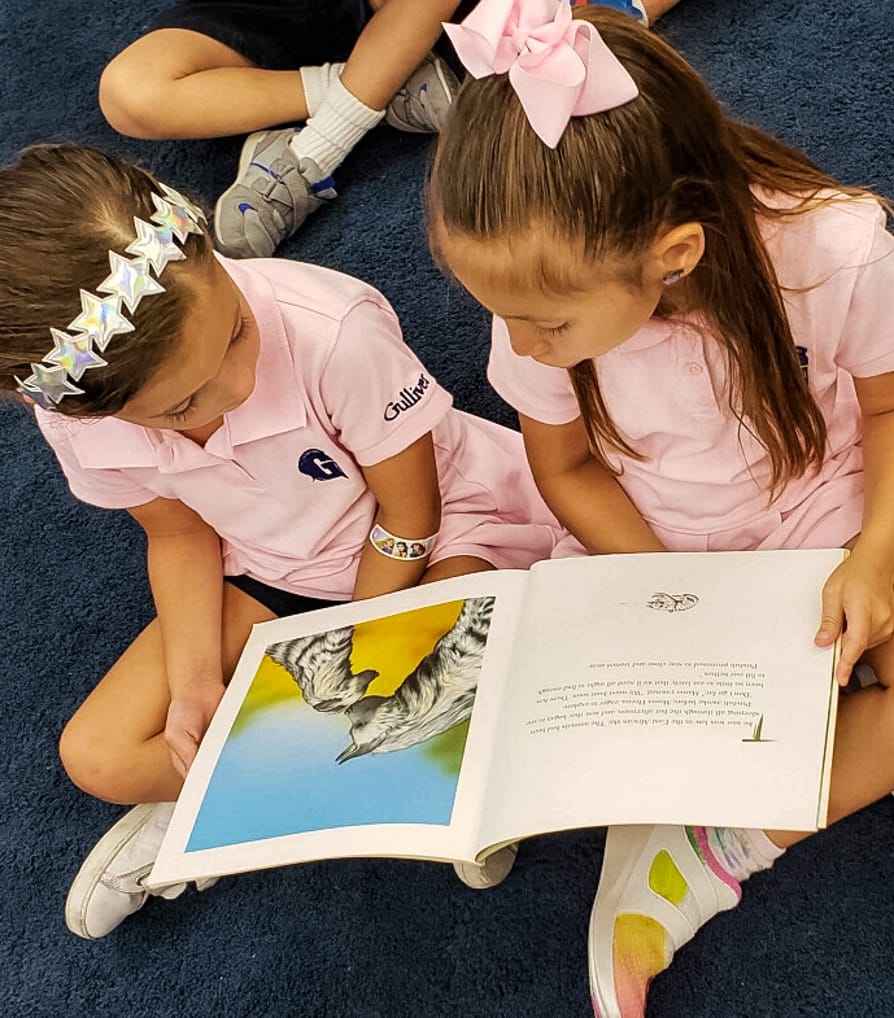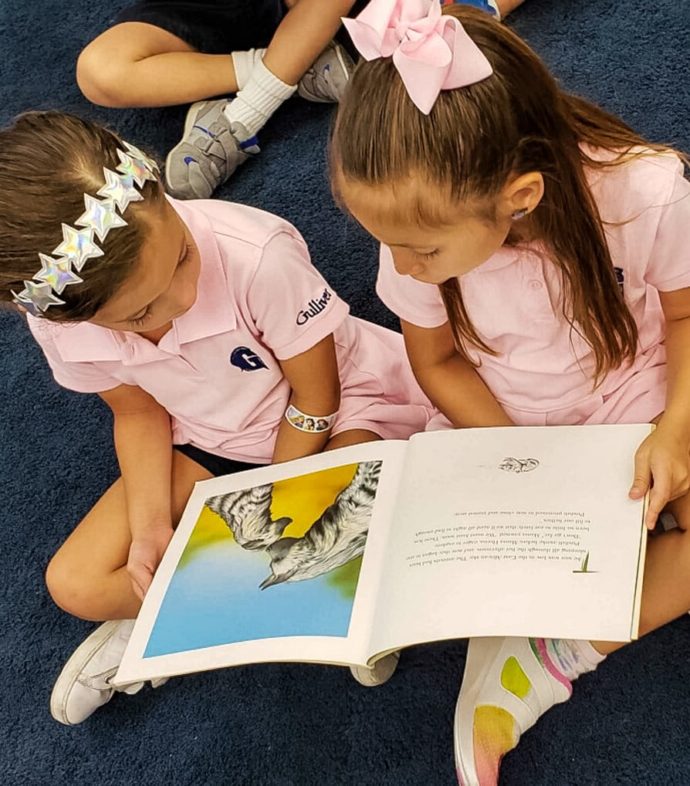 Math
Our dynamic curriculum utilizes balanced instruction through hands-on activities, games, fact practice, and daily routines. Students connect mathematical concepts to everyday situations with an emphasis on problem solving, critical thinking and exploration of multiple strategies. Students learn to apply strategies and use mathematical tools in order to solve equations, number stories, and justify their thinking. The curriculum provides repeated exposure to mathematical concepts and skills to increase mastery. 
We want our students to enjoy mathematics. To that end, we utilize a variety of resources and teaching strategies to meet the needs of each of our students. These are drawn from best practice in the field and are supported by research. We differentiate at a variety of levels to meet students' needs and abilities. Students are provided with a strong base in mathematical skills and knowledge that will enable them to be successful in future studies.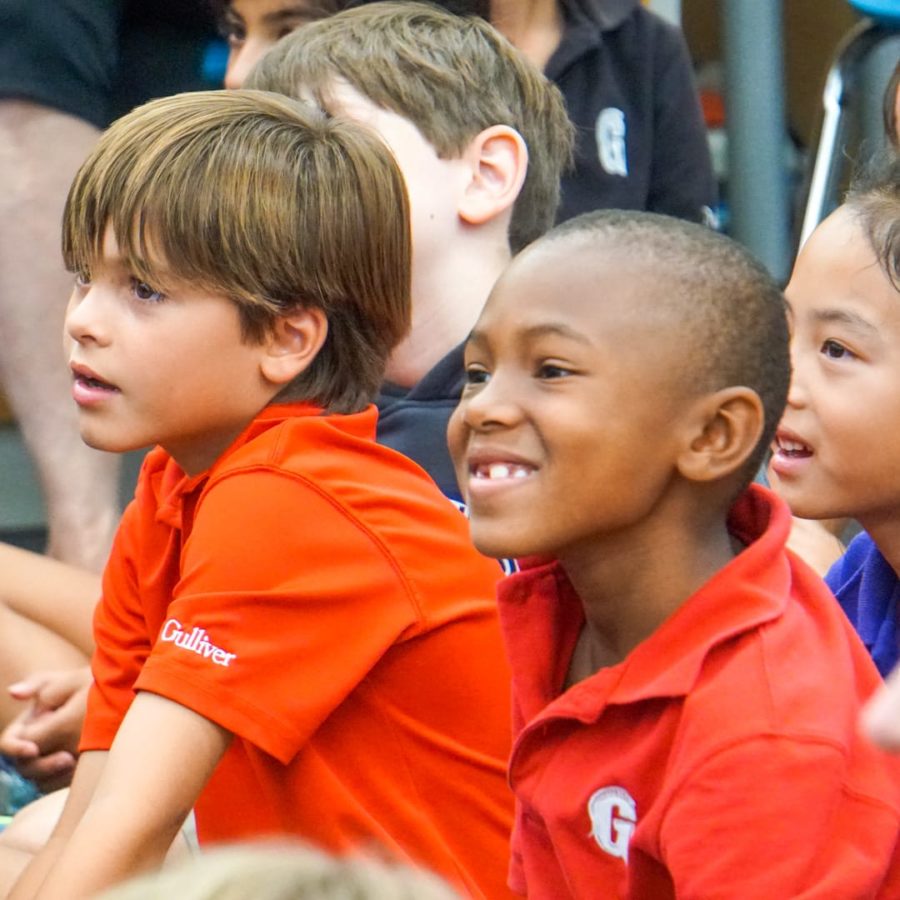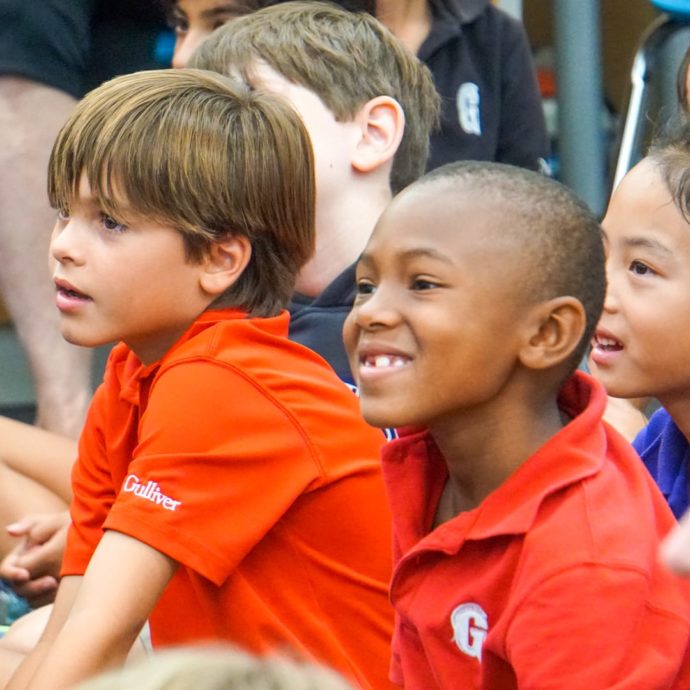 Social Studies
Students in every grade spend the first six weeks of school understanding their role and learning how to be a positive member of their class and school community. Each class develops classroom expectations and discusses how to work together and problem solve when challenges arise, in alignment with the Responsive Classroom approach. 
Every grade learns about various communities and the important role that the people, places and history play as they develop and change over time. 
Through a project-based approach, students share and learn about themselves, their families, school, local, national and global communities. Performances, field trips, and real-life simulations support students' growth throughout their units of study.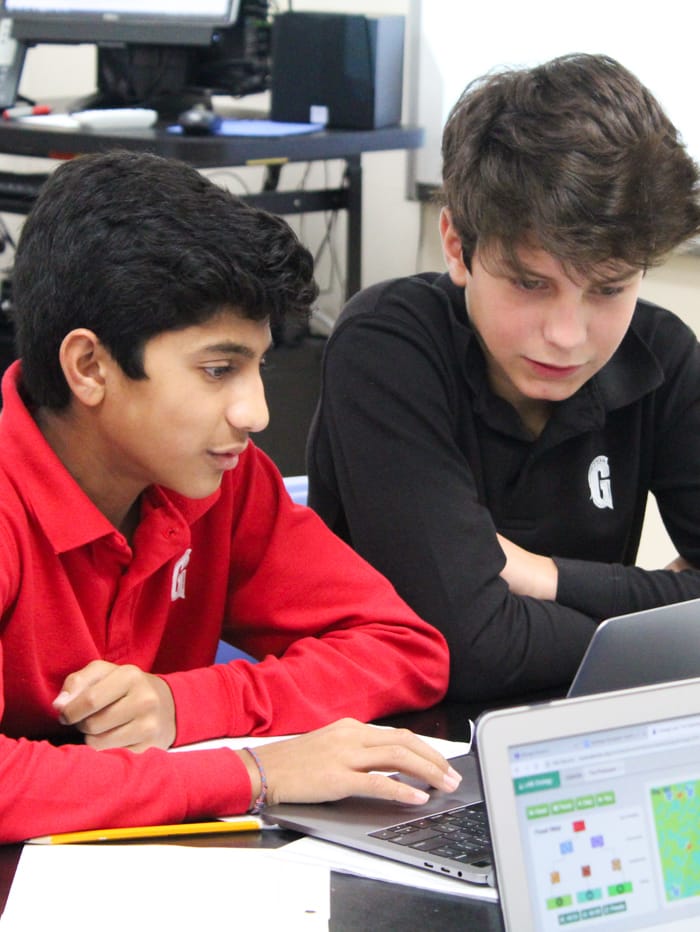 KOMPAN® Playgrounds
Our KOMPAN® intelligent design playgrounds are carefully developed from the perspective of the child, adhering to three core pillars: health, learning, and environment. The equipment focuses on safe, student-centered play, helping students to actively and constructively navigate real-life experiences. For Gulliver students, anything is possible on the playground.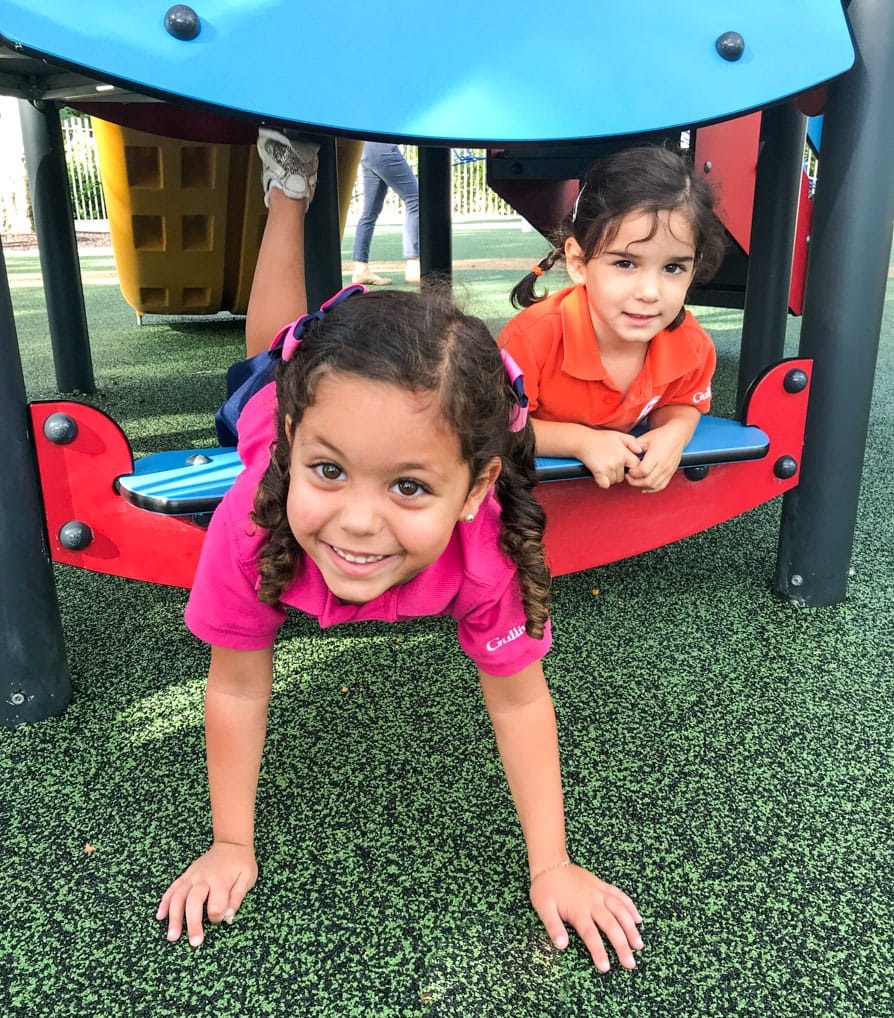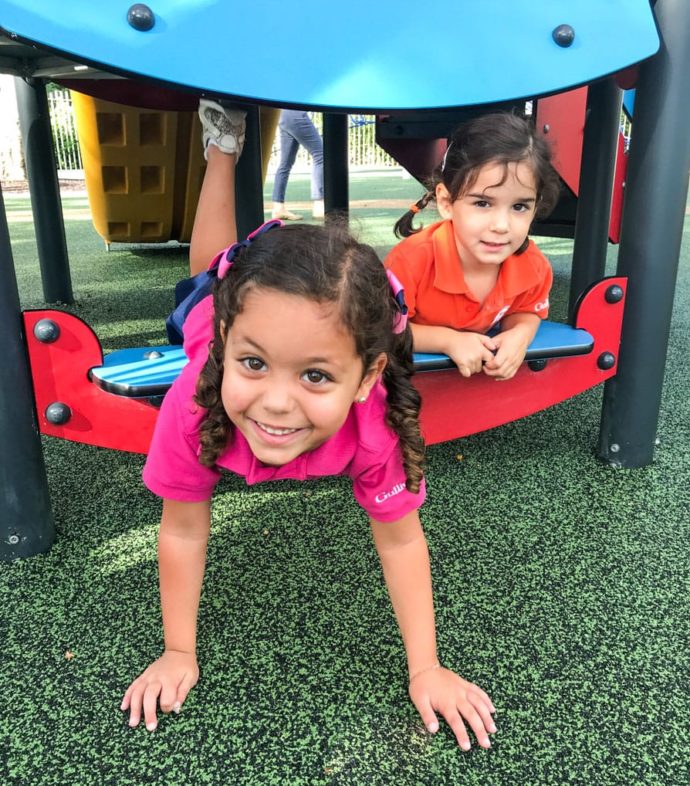 Approach to Technology
Students learn and create with technology to express themselves and solve problems. Projects are integrated with classroom experiences so that a variety of programs are learned and applied over the years. Devices are 1:1 in Lower School, beginning with iPads in first grade and transitioning to Chromebooks in second grade.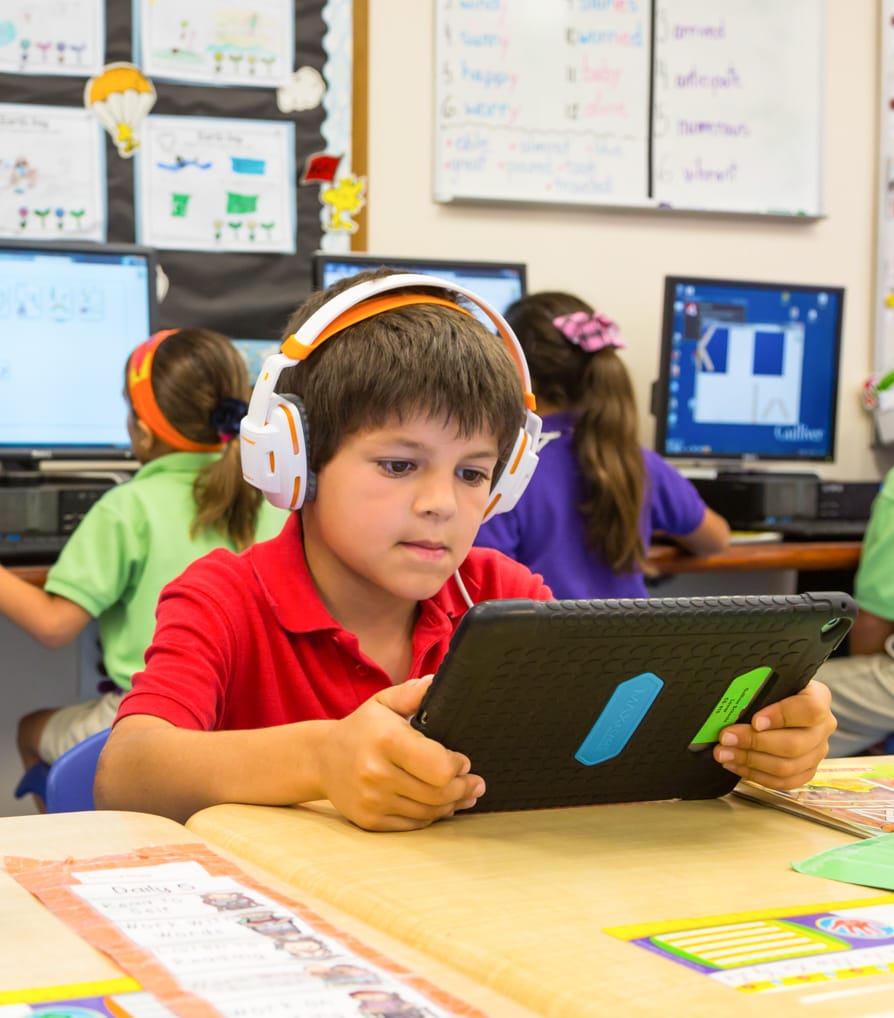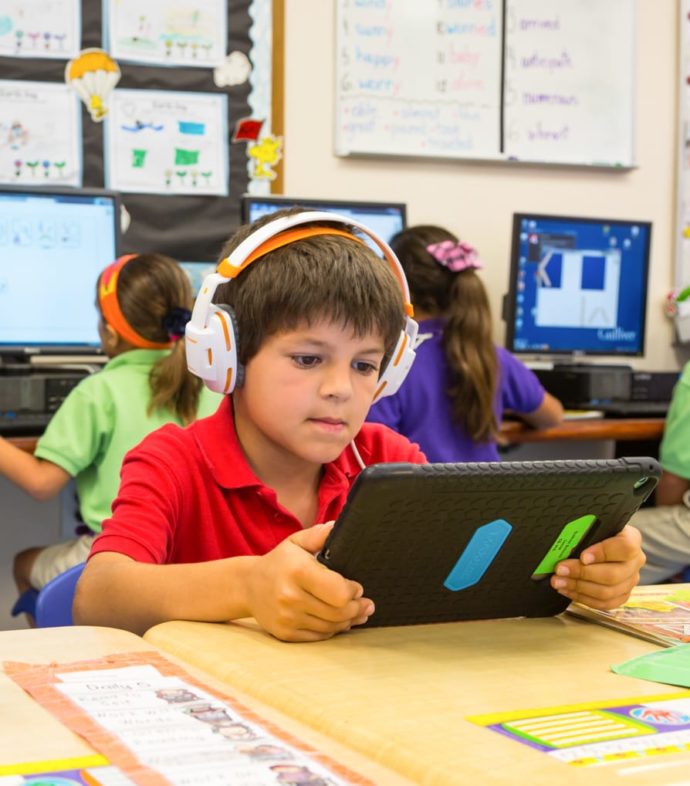 The Lower School Experience Includes:
Discovery Lab experience for coding, ePortfolio and programming in technology
Spanish for heritage and non-heritage speakers
Weekly art and music classes
Unique physical education offerings, like yoga, tennis, and swimming, with an emphasis on character development