The Gulliver Prep Theatre Arts program is designed to present students with opportunities for developing and increasing skill in poise and confidence, self-expression, self-awareness, perception, knowledge of fundamental and advanced performance skills, and familiarization with basic theatre concepts, both in theory and practice. The program includes Theatre Arts Beginning, Intermediate, Advanced, and Conservatory courses, as well as International Baccalaureate Theatre 1 & 2, SL, and HL levels.
All students in the department perform in class productions each year and can audition to participate in additional performances, as well as in the International Thespian Society competitions. Students compete both at the regional and state level in categories including, but not limited to: Solo Musical, Monologue, Pantomime, Large Group Musical, and Duo Scene.
Furthermore, students are provided opportunities to travel and experience live theatre, receive training from professionals in the industry, and gain state-of-the-art professional level production experiences. Not only do Gulliver Prep students earn their place in the Critics Choice showcases, but year after year they take home trophies attesting to their dedication, teamwork, and talent.
Middle School
Grades 5-8
Our Middle School Drama Department offers a broad spectrum of classes starting in grade 5. Our student-centered approach ensures each student is supported to reach their full potential. With an emphasis on technique and personal creativity, our actors explore scenic and costume design, audition technique, vocal production, playwriting, scene study, mask work, the art of improvisation, public speaking, and more.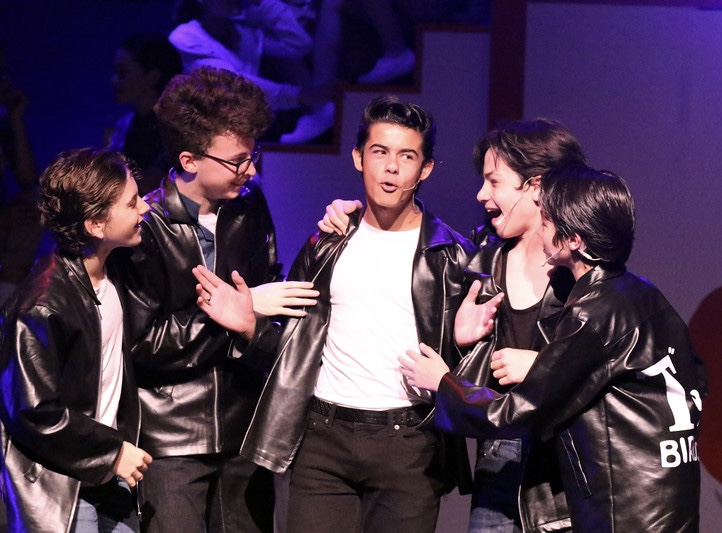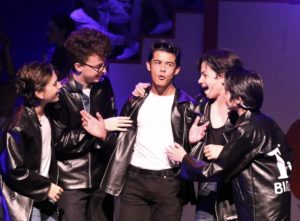 Dedicated to developing the student as a whole, we focus on developing empathy, resilience, independence, community, confidence, and unity in diversity.
Our actors compete at both the district and state levels, earning countless "Double Superior" marks, as well as recognition for many other awards. Actors in grades 6-8 have the opportunity to audition for our fall production and spring musical. Uniquely positioned to serve our actors, we offer training for the novice, beginner, intermediate, and advanced performer. 
Awards and Accolades
Junior Thespian Superior Ratings, 2016-2020
Junior Thespian Superior Ratings, 2016-2020

74 Overall Superior at the Junior Thespian District Festival

47 Overall Superior medals at the Junior Thespian State Festival

5 Critics Choice Awards
Recent Productions include: Newsies, A Midsummer Night's Dream, The Wizard of Oz, Grease, Legally Blonde, and Thoroughly Modern Millie
Upper School
Grades 9-12
Gulliver Prep Upper School's Theatre Department is active in the International Thespian Society at both the district and state level. Our students not only earn superior scores, but are consistently recognized with Critic's Choice, Top Honors, and Best Actor recognition. In addition to the Educational Theatre Association, we participate in other competitions, and even performed at the Festival Fringe in Edinburgh Scotland to sold out audiences in early 2020!
Awards and Accolades
14 Superior scenes and perfect scores at District 8 Florida Thespian Competition
Top Honors – Large Group Musical | Highest score in category in Miami-Dade County

Nia Catoggio '23
Theodore Ciperski '23
Esther Enekes '23
Gabrielle Hagenlocker '20
Alina Hernandez '21
Raul Mederos '20
Daniela Mostelac Diaz '22
Anya Paiz '21
Marco Picchetti '23

Ned Bannon '22 selected for Miami Dade Improv Team
Raul Mederos '20 selected as Best Actor in a Comedy in Miami Dade County
Gabrielle Hagenlocker '20 selected at the ESU National Shakespeare Competition Regional Winner
Sold out run at The Festival Fringe in Edinburgh, Scotland
Past Performances
Peter and the Starcatcher
Gulliver Prep Players 2014-2017
IB Theatre Program Assessments
In the Heights Cast Video
In the Spring of 2020, the Gulliver Prep Players were set to perform In the Heights at Pinecrest Gardens. Unfortunately, due to the COVID-19 crisis, the show was canceled. Gabrielle Hagenlocker '20 put together this behind-the-scenes video to commemorate the cast's journey, and give our community a glimpse of what we were unable to see.
Faculty Contacts
Grades 5-8
Carlos Orizondo
Middle School Drama Faculty & Director
Grades 9-12
Jessica Fox
Upper School Performing Arts Faculty & Drama Director