The Gulliver Prep Theatre Department strives to provide a safe, creative atmosphere where young artists can feel free to express themselves and grow. Striving to cultivate a sense of community, unity, vibrancy, and truth, the Theatre Department focuses on the journey of each individual student; challenging them to look beyond what they know today towards a wide world of future possibilities. 
The Gulliver Prep Theatre Department is active in the International Thespian Society festivals and competitions. Students compete both at the regional and state level in categories including, but not limited to: Solo Musical, Monologue,  Pantomime, Large Group Musical, and Duo Scene. Not only do Gulliver students earn their place in the Critics Choice showcases, but year after year they take home trophies attesting to their dedication, team work, and talent. 
Furthermore, students are provided opportunities to travel and experience live theatre, receive training from professionals in the industry, and gain state-of-the-art professional level production experiences.
Grades 5-8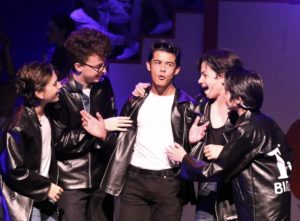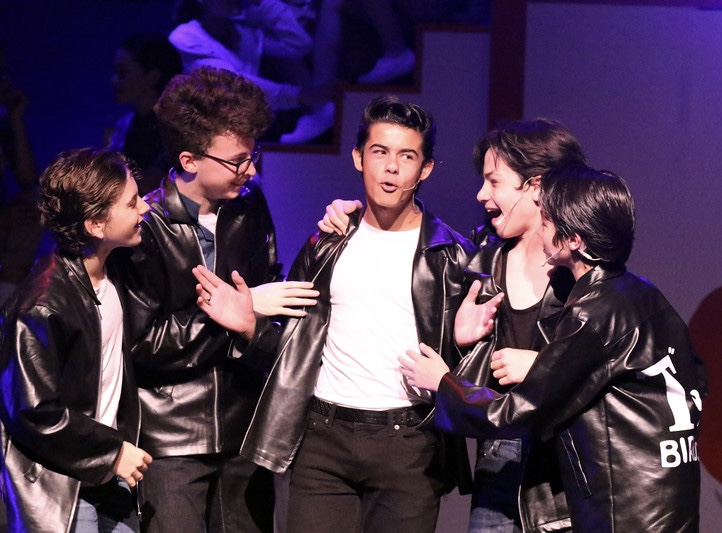 Our Middle School Drama Department offers a broad spectrum of classes starting in grade 5. Our student–centered approach ensures each student is supported to reach their full potential. With an emphasis on technique and personal creativity, our actors explore scenic and costume design, audition technique, vocal production, playwriting, scene study, mask work, the art of improvisation, public speaking, and more.
Dedicated to developing the student as a whole and competent member of society, we focus on developing empathy, resilience, independence, community, confidence, and unity in diversity. 
Our actors compete at both the district and state levels, earning countless "Double Superior" marks, as well as recognition for many other awards. Actors in grades 6-8 have the opportunity to audition for our fall production and spring musical. Uniquely positioned to serve our actors, we offer training for the novice, beginner, intermediate, and advanced performer. 
Awards and Accolades
Junior Thespian Superior Ratings, 2016-2020
Junior Thespian Superior Ratings, 2016-2020

74 Overall Superior at the Junior Thespian District Festival

47 Overall Superior medals at the Junior Thespian State Festival

5 Critics Choice Awards
Recents productions include: Newsies, A Midsummer Night's Dream, The Wizard of Oz, Grease, Legally Blonde, and Thoroughly Modern Millie
Grades 9-12
Gulliver Prep's Upper School theatre department is active in the International Thespian Society at both the district and state level. Our students not only earn Superior ratings, but are consistently recognized with Critic's Choice/top honors and best actor recognition. In addition to the Educational Theatre Association, students participate in other competitions and recently even performed at the Festival Fringe in Edinburgh Scotland to sold-out audiences!
Recent Performances
Peter and the Starcatcher
Theatre Faculty Contact
Grades 5-8
Carlos Orizondo