Tennis Varsity Boys
Away Apr 26 8:00am
Gulliver0
American Heritage Delray5
Tennis Varsity Girls
Away Apr 26 8:00am
Gulliver4
American Heritage Delray3
Baseball Varsity Boys
Home Apr 25 4:00pm
Gulliver10
Somerset silver palms0
Softball Varsity Girls
Neutral Apr 24 4:00pm
Gulliver3
Barbara Goleman Senior High School8
Baseball Varsity Boys
Away Apr 21 7:00pm
Baseball Varsity Boys
Home Apr 20 4:00pm
Gulliver12
Downtown Doral Charter Elementary School0
Softball Varsity Girls
Neutral Apr 20 4:00pm
Gulliver4
Carrollton School11
Tennis Varsity Boys
Away Apr 20 3:00pm
Tennis Varsity Girls
Home Apr 20 8:00am
Softball Varsity Girls
Neutral Apr 18 4:00pm
Gulliver19
Lourdes Academy10
Baseball Varsity Boys
Away Apr 18 3:30pm
Gulliver5
Barbara Goleman Senior High School2
Tennis Varsity Boys
Away Apr 18 3:00pm
Gulliver4
Somerset Academy Pembroke Pines1
Tennis Varsity Girls
Home Apr 18 1:00pm
Gulliver5
Alonzo and Tracy Mourning Senior High School0
Softball Varsity Girls
Home Apr 17 4:00pm
Gulliver9
Marathon High School4
Tennis Varsity Boys
Neutral Apr 14 8:00am
Tennis Varsity Girls
Neutral Apr 14 8:00am
Baseball Varsity Boys
Away Apr 13 7:00pm
Gulliver5
Florida Christian School3
Softball Varsity Girls
Neutral Apr 13 4:00pm
Gulliver5
CORAL SHORES HIGH SCHOOL7
Lacrosse Varsity Boys
Away Apr 13 3:00pm
Gulliver16
Ransom Everglades High School7
Lacrosse Varsity Girls
Away Apr 13 3:00pm
Gulliver11
Westminister Christian10
Tennis Varsity Girls
Neutral Apr 13 8:00am
Tennis Varsity Boys
Neutral Apr 13 8:00am
Water Polo Girls
Home Apr 12 5:00pm
Water Polo Boys
Away Apr 11 5:00pm
Gulliver10
Belen Jesuit13
Softball Varsity Girls
Away Apr 6 6:00pm
Gulliver20
CORAL SHORES HIGH SCHOOL9
Baseball Varsity Boys
Away Apr 6 3:30pm
Gulliver4
Varela High School10
Lacrosse Varsity Boys
Away Apr 5 7:00pm
Gulliver7
Columbus High School6
Lacrosse JV Girls
Away Apr 5 4:00pm
Gulliver6
Cooper City High School5
Water Polo Boys
Home Apr 4 6:00pm
Water Polo Girls
Home Apr 4 5:00pm
Gulliver24
Miami Beach High School6
The best sports in Miami.
In other words: UNPARALLELED.
The Miami Herald calls Gulliver Athletics the "overall best sports program" in its division. That's for five straight years and 21 times and counting. Our varsity teams, middle school teams, and youth sports love to play and play to win. And while we love adding to our 60+ championships, our number one goal on the field, in the pool, and on the court is to play with great heart. That's our championship-winning secret.
We go beyond in everything we do
We go beyond in everything we do
The 4 Guiding Principles of Gulliver Athletics
Community
Excellence
Personal Touch
Potential
Raider Spotlights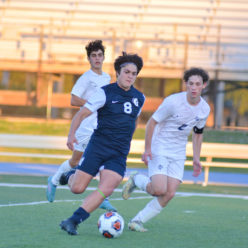 Cosme Salas '24
Soccer
Learn More About Cosme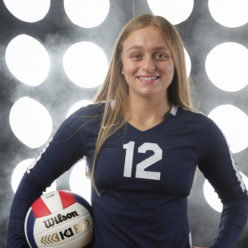 Hailey Brenner '24
Volleyball
Learn More About Hailey
Explore Athletics
Train. Play. Achieve.
Explore Your Interests
We make our students a promise:
To surround them with phenomenal opportunities so that they can discover what they love. See what Gulliver can offer your child.