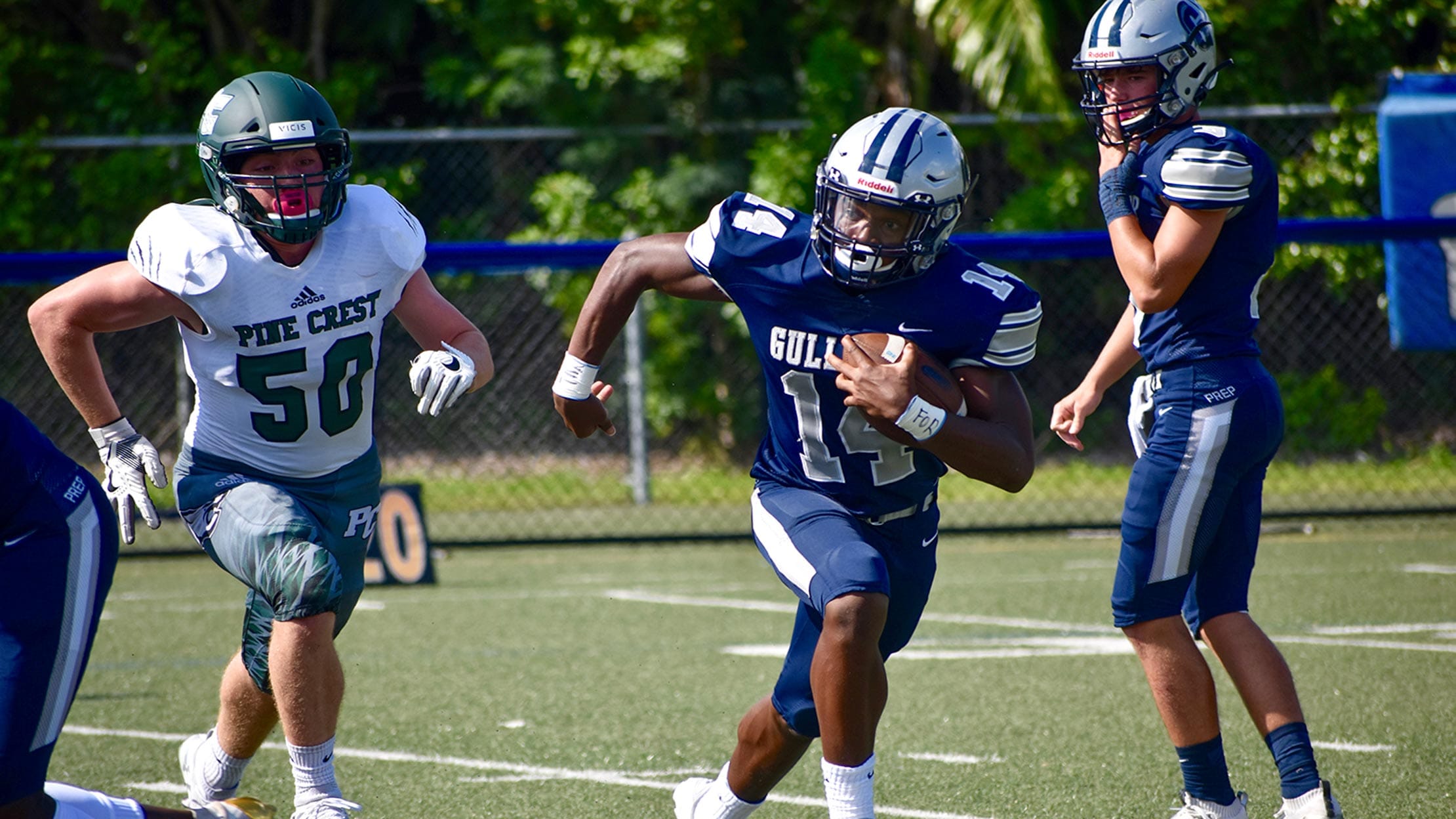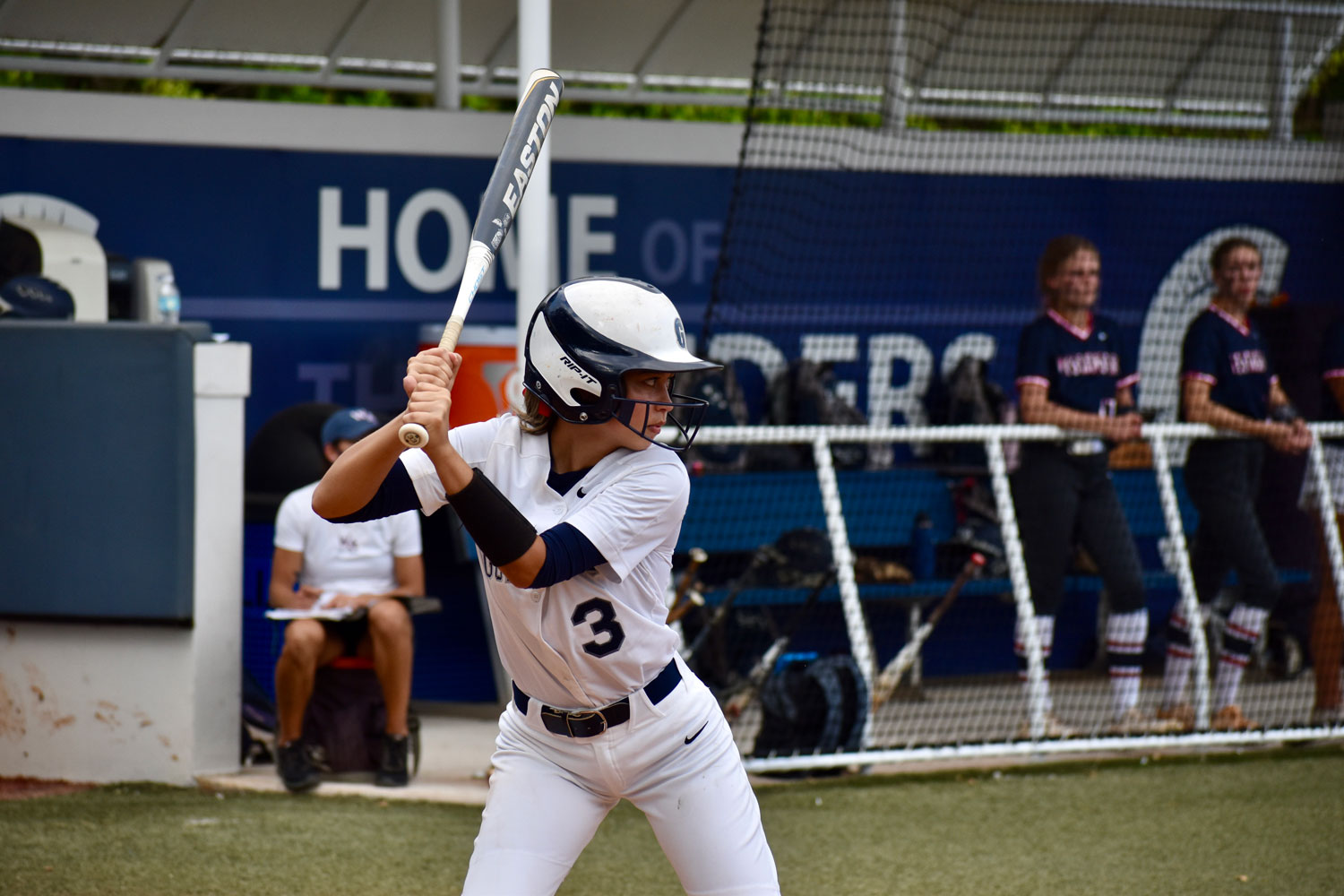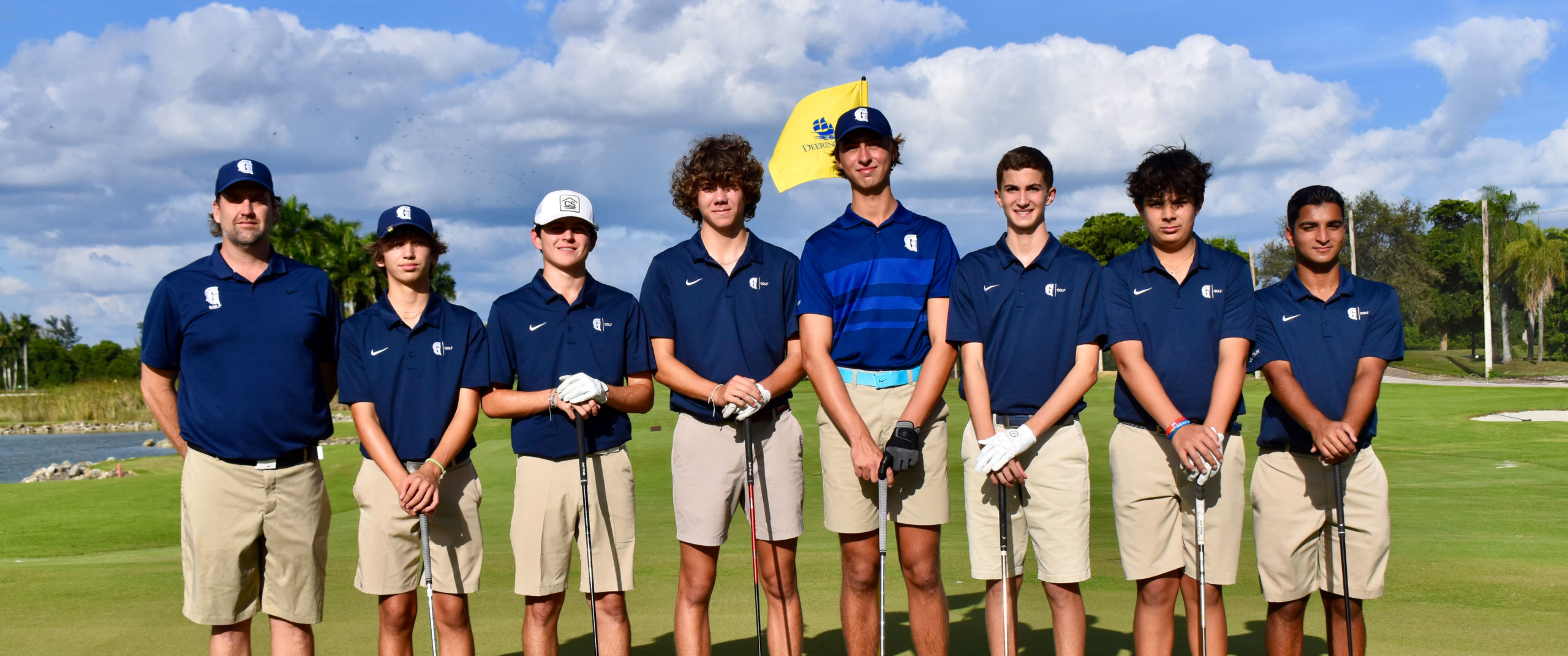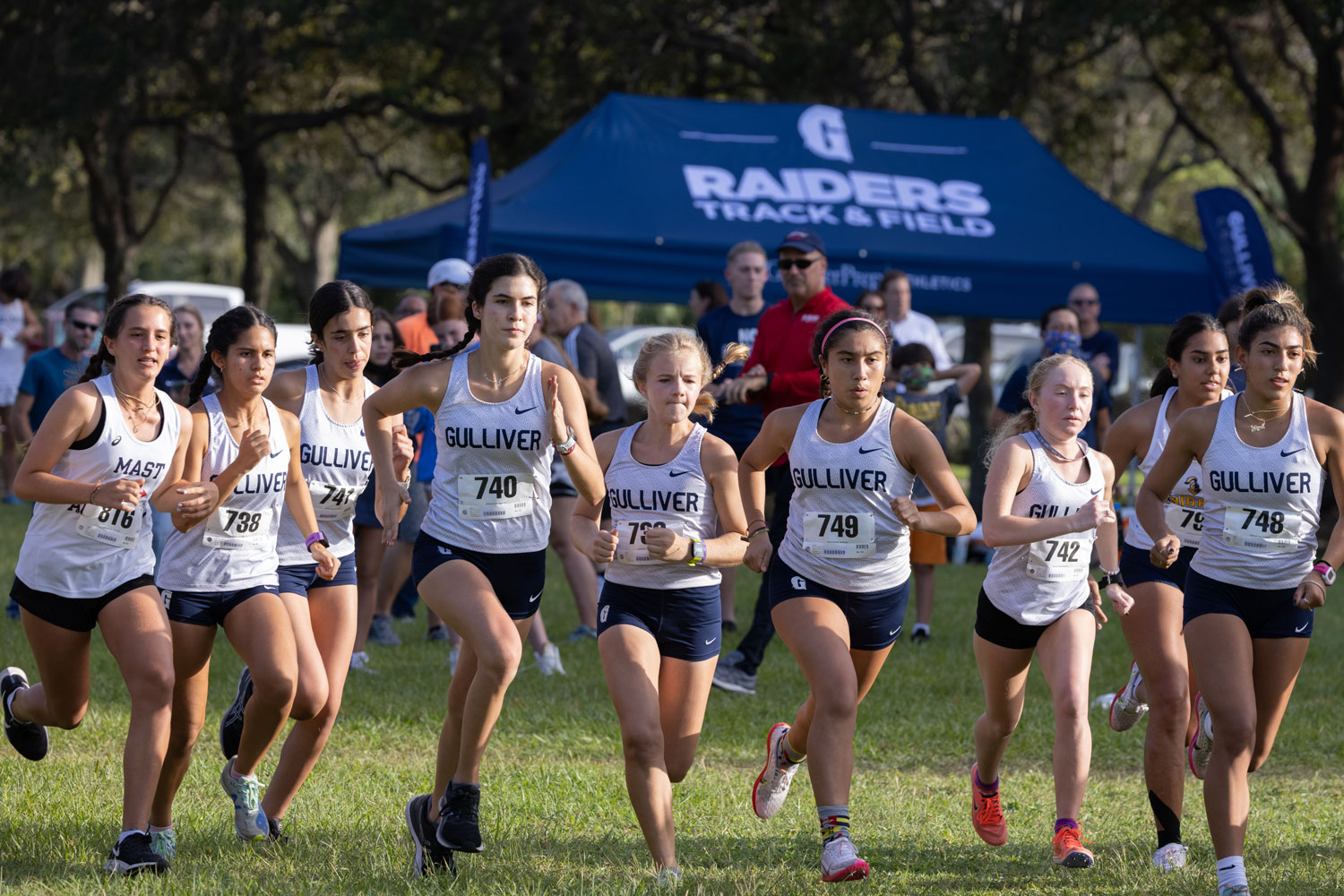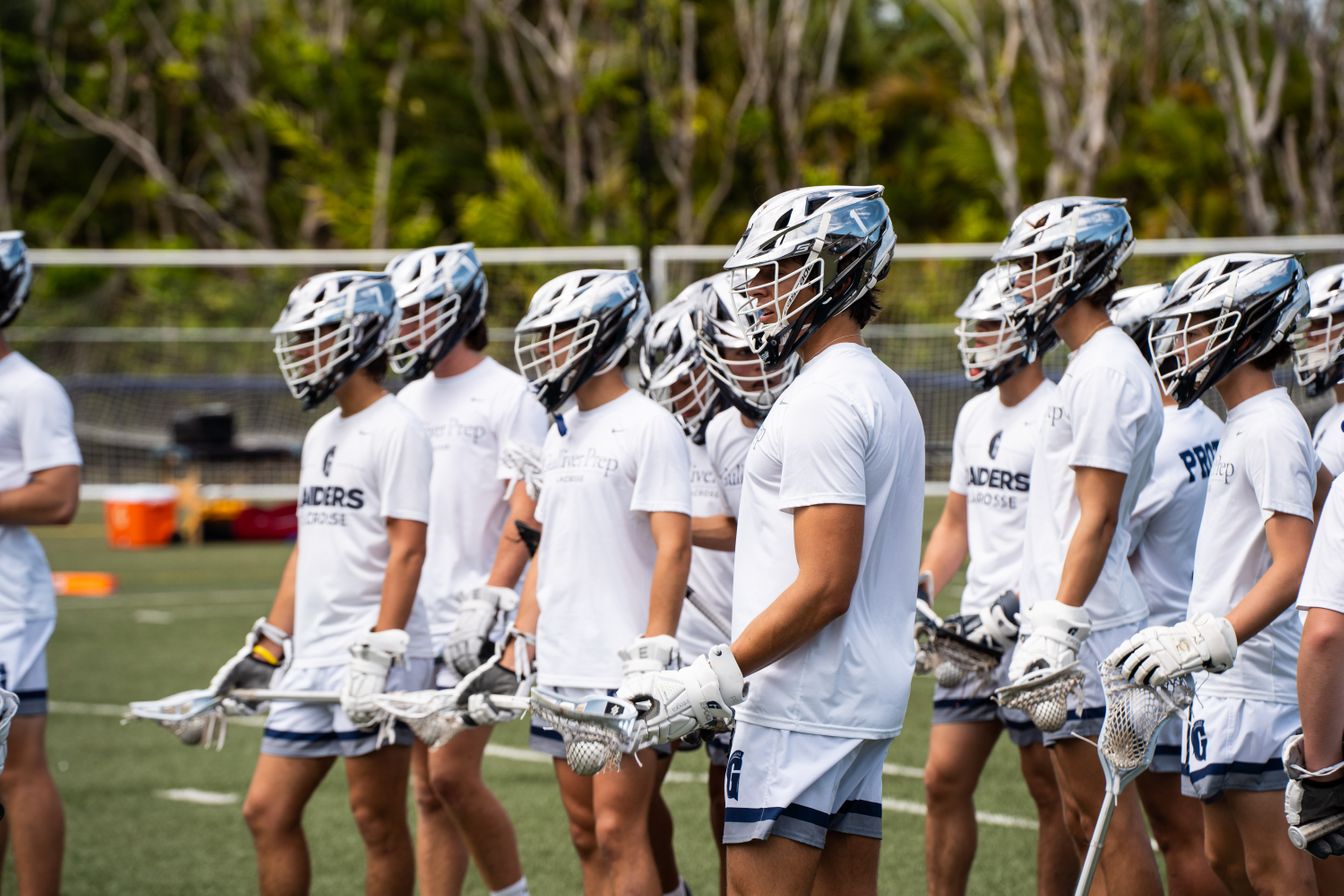 Guiding Principles and Philosophy
The Athletics Program at Gulliver is based on a "high performance" model, that exists within the context of the larger school mission:
To create an academic community devoted to educational excellence, with a personal touch, that fulfills each student's potential.
The Athletics Department seeks to enable the mission in various ways throughout the different levels of the program, providing experiences that allow student-athletes to develop fully as athletes and citizens ready for each next step of their journey through school and beyond. More specifically, the program seeks to build on these key elements of the mission:
Community
Learning teamwork and participation, leadership qualities, and respect
Representing the school
Building school spirit
Excellence
Building athletic and sport-specific skills
Learning strategy and tactics
Developing the capacity to compete at a high level
Personal touch
Student-athletes/families will have clarity about program expectations and protocols.
There are "no cut" sports so that all students can access a team experience.
Each player will receive feedback necessary to grow as an athlete and player.
Student-athletes will be supported to transition to "the next level" as appropriate.
Potential
The overall program will provide opportunities for students to try new sports and develop skills for competition (i.e., specific levels of the program will be primarily developmental in focus).
Coaches will work to understand and communicate the "status" of each member of the team individually, and work to provide individual guidance for development.
Programs are designed to culminate in team experiences where student-athletes interested in playing beyond high school may have that opportunity.
Philosophy
The Gulliver Prep Athletics Department is committed to advancing a comprehensive, competitive, and prominent interscholastic athletics program, based on creating a high performance environment in all of our programs and teams. We will strive to provide experiences conducive to the athletic, academic, and developmental success of our student-athletes in an effort to help shape and inspire well-rounded individuals.

Program Levels
Each level of the Athletics Program is designed to provide experiences and strategies to ensure the growth of individual student-athletes, team concepts, and a "self-sustaining" program where top athletes are able to become high performers on our varsity teams.
Youth Sports (Grades 1-5)
The Gulliver Youth Sports Program is almost entirely developmental and works to introduce and develop our student-athletes to understand the athletic experience at a young age. For many participants, it serves as a feeder program to the Middle and Upper School competitive teams. The program consists of developmental clinics, recreational team sports, and developmental-competitive "Elite" Club sports. Athletes are taught sport-specific fundamentals, sportsmanship, fair play, and teamwork. The programs and teams emphasize caring, honesty, respect, and responsibility. More than "winning," the focus is on the experience of wholesome competition and the development of healthy minds and bodies. A major aim of the program is for each child to enjoy a fun playing and learning experience. Everybody plays; everybody wins. In many ways, this is "where the Raider journey begins."
Middle School Sports (Grades 6-8)
Middle School sports focus primarily on encouraging student-athletes to more fully engage in physical activity and sports. Student-athletes are encouraged to try multiple sports to embrace overall wellness and social interaction. Our Middle School teams are generally developmental-competitive in nature, consisting of non-selection and selection-based teams. The Middle School Athletics experience emphasizes skill development and continual improvement, learning and understanding the rules of the sport, immersion in a team atmosphere, and how to work with others, all while having fun. Head coaches teach the fundamentals of the sport as well as great sportsmanship and work to create an extension of the classroom.
In the Middle School Athletics Program, all players that are on the roster will get regular game experience and playing time. There will be slight variances between sports and individual playing time opportunities. Coaches and staff will determine each player's competitive game opportunities based on characteristics that will be shared regarding competitive conditions for each team.
Upper School Sports (Grades 9-12)
Freshman sports are generally both developmental and designed for student-athletes who are serious about competing in a sport in high school. Accordingly, a freshman student-athlete should be on a path to continued development with the notion of the demand for consistent competitive, productive execution in practice and games. They will be asked to include high-level performance, demonstration of growth in sport IQ, effort, potential talent, and the ability to work with others and understand their role on the team.
Junior varsity sports are generally for student-athletes who are on a path to the continued development described above, and who are striving to participate at the varsity level.
Varsity sports are intended for student-athletes equipped with mastery of skill, sport-specific IQ, actual productive effort, and demonstrated talent, with the ability to consistently execute in competitive situations. Student-athletes at the Upper School varsity level will also consistently demonstrate solid character, maturity, and sportsmanship. Coaches and staff will determine each player's competitive game opportunities based on a variety of factors that will be shared within each program. There is no guaranteed playing time at this level.
The overall atmosphere of Upper School Athletics builds toward a competitive focus, and teams may require a tryout for selection due to limited roster spots. Non-school time (such as vacations) may be part of the required team schedule.