Home >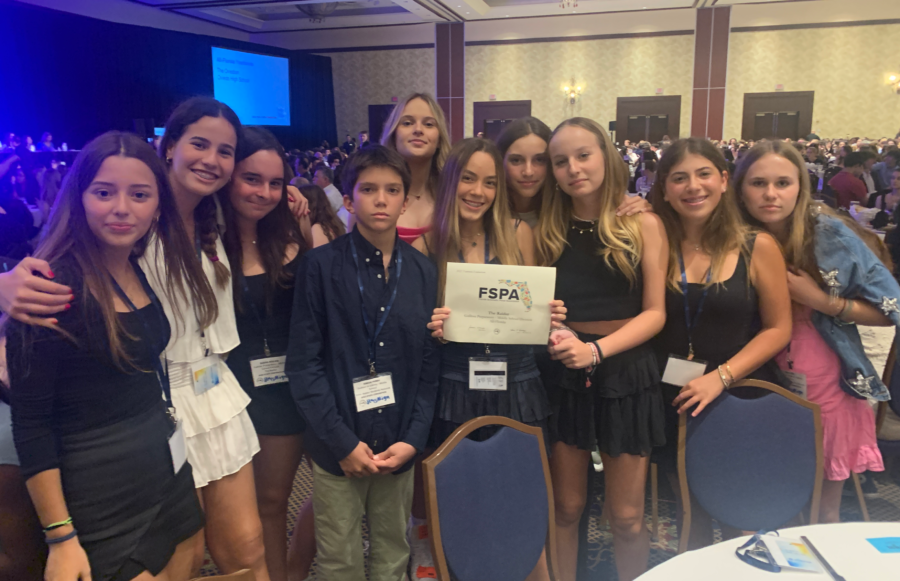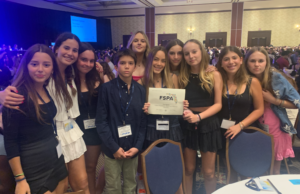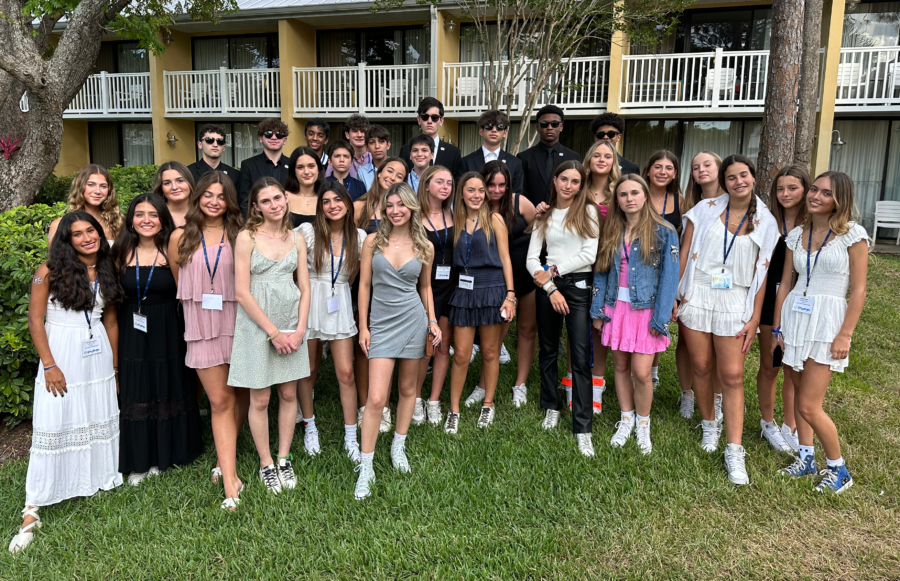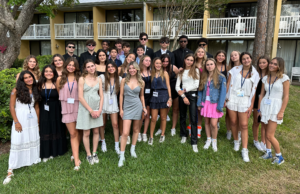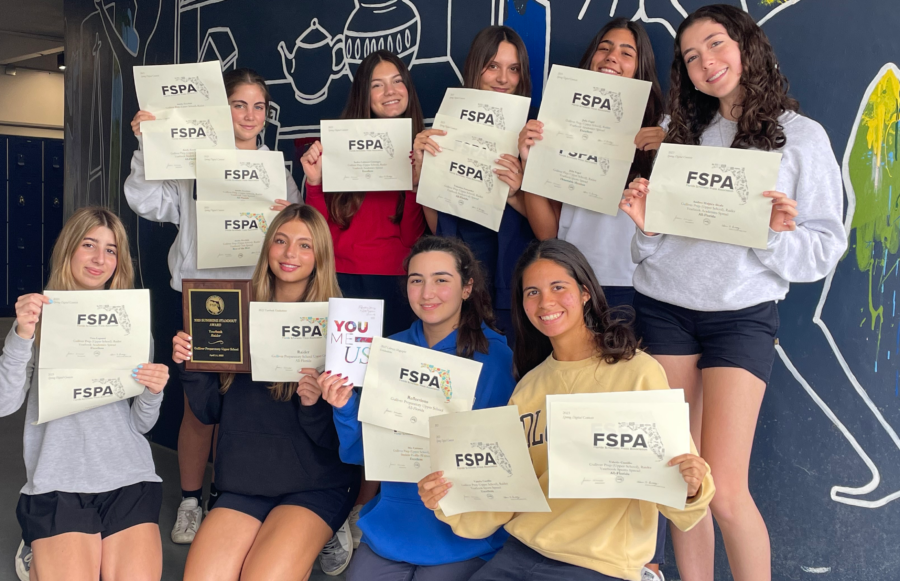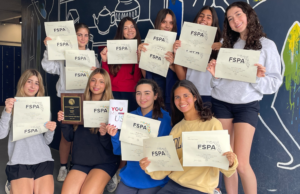 Gulliver's Digital Mass Media Signature Academic Program continues to make its mark on the biggest stages, as our Middle and Upper School programs combined for an impressive 149 awards at the 2023 Florida Scholastic Press Association's (FSPA) state journalism convention in Orlando.
Upper School yearbook, newspaper, broadcast, and journalism students brought home a total of 92 awards, including 29 All Florida awards, which represent the best work in the state. Of those, four groups were recognized as "Best of the Best" in the state in their respective categories.
The 2022 edition of the Raider yearbook, "It's All Good," and the new "Raider305" broadcast show both received Sunshine Standout Awards, marking the highest achievement awarded by the FSPA and recognizing them among the best student-produced yearbook publications and broadcast shows in the state of Florida. The yearbook also received induction into Walsworth Publishing's Gallery of Excellence, along with the Middle School yearbook.
Gulliver's Upper School Digital Mass Media Program is led by Monica Rodriguez, Digital Mass Media Media Program Director, alongside Zach Garrett and Mike Sylver.
Middle School students amassed 57 awards at the state convention, including eight "Best of the Best" nods and six All Florida honors on the journalism side, and one "Best of the Best' nod and two All Florida honors by broadcasting students.
Broadcasting students also earned first place in the in-person competition for their "Edit to the Beat" piece, while journalism students placed third overall and first in the Middle School division for their in-person competition.
Gulliver's Middle School Digital Mass Media Program is spearheaded by Cristina Salup, Digital Mass Media Media Program Faculty & Department Chair, alongside Catie Schwartzman, Middle School Journalism and Yearbook Advisory Faculty.
Click here to learn more and browse Middle School Digital Mass Media and Upper School Digital Mass Media accolades.