Primary and Lower School: December 2020
Home >
Holiday Happenings


Students in Primary and Lower School have been busy celebrating the holidays! In PK, Mrs. Falcon's students painted dreidels with marbles, using them to paint over the dreidel as part of their Creative Curriculum study on ball shapes. In Mrs. Verdugo's class, Mrs. Singer shared some of her favorite Hanukkah traditions, and Ms. Cook shared a Kwanzaa story with all of first grade. Third graders have been watching videos on different December holidays and were then placed in groups to research them and create a Google Slide presentation about Christmas, Hanukkah, Kwanzaa, and Diwali.
Celebrating Diwali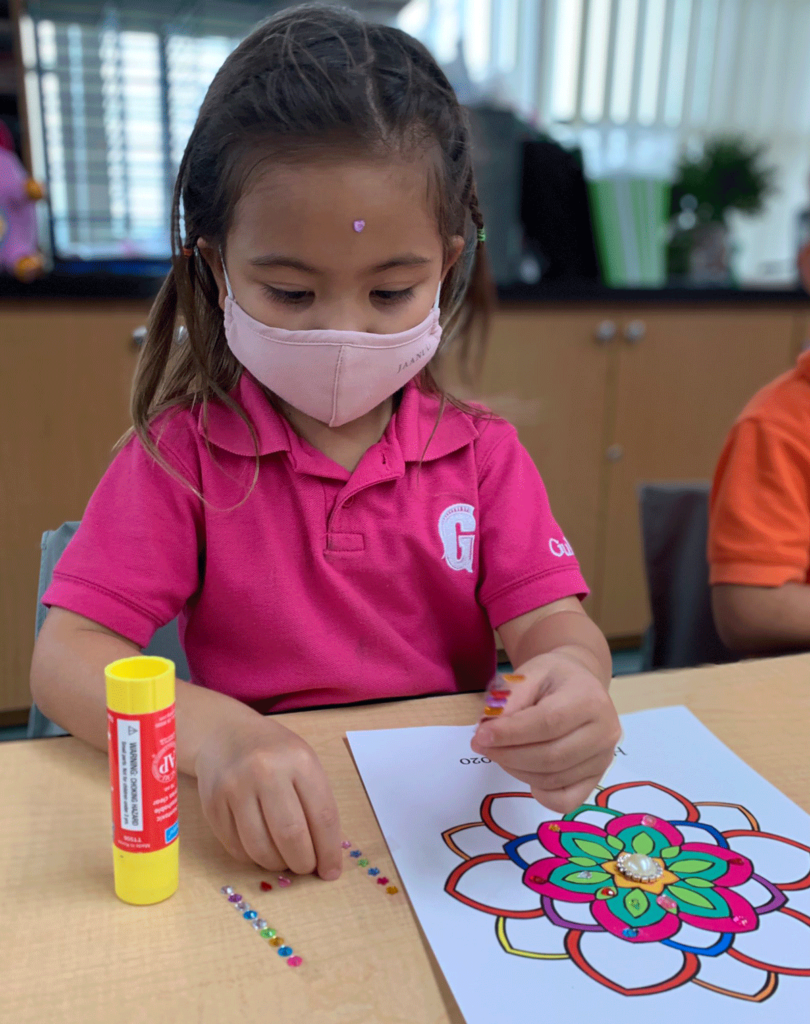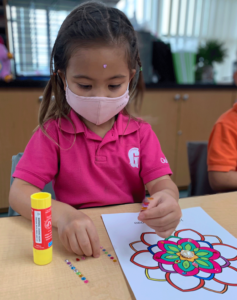 Last month, Primary School students celebrated Diwali, a five-day Festival of Lights that is one of the most widely celebrated Hindu festivals. As part of their Culture Study, students in Mrs. Wicker's class learned about Indian culture and tradition through connecting with a Gulliver family who lived in India. Students also had a chance to experiment with Indian rangoli art, an art form usually made during Diwali and other Hindu festivals in the Indian subcontinent. The purpose of rangoli is to feel strength, generosity, and it is thought to bring good luck.
Faculty & Staff Spread Holiday Cheer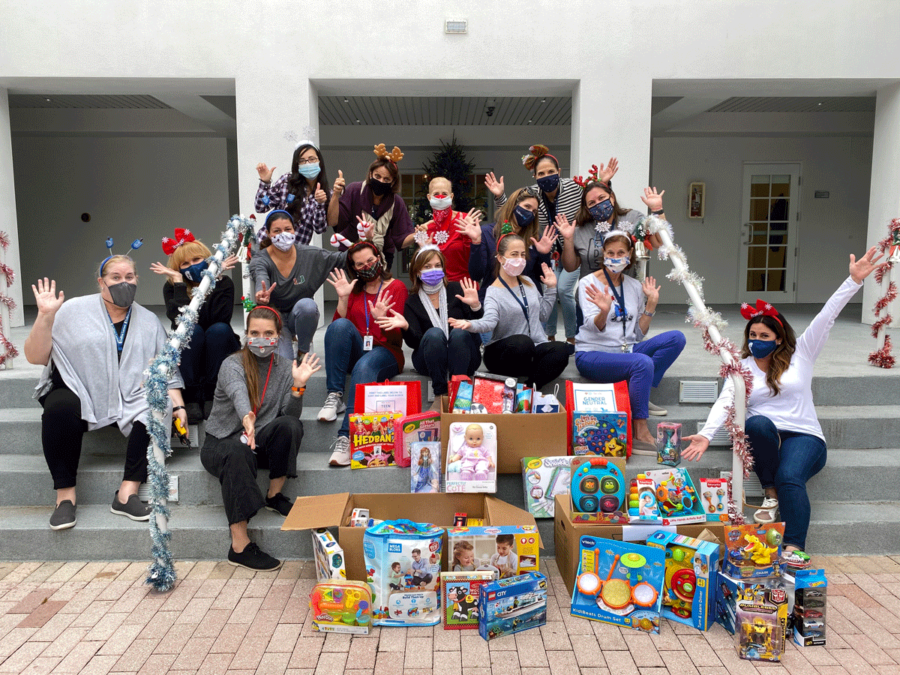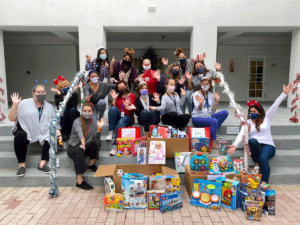 This month, Primary and Lower School faculty and staff came together to give back to the community. In lieu of their traditional "Secret Snowflake" gift exchange, they collected toys for children, bringing holiday cheer to patients at Nicklaus Children's Hospital. This is just one of the many ways our Gulliver community is giving back this holiday season, and we are so grateful to be part of such a caring and compassionate community. Click on the button to read about a recent service effort out of the Upper School music program.
The "Smeyes" Challenge
Did you know that smiling behind your face mask – even when others can't see it – can positively affect your own emotions and the people you interact with? Mrs. Perez's fourth graders have been perfecting their "smeyes" – that's smiling with your eyes, of course! Last week, students used Flipgrid to record themselves smiling with their eyes while wearing their masks. Mrs. Mitzie Perez P '18 '25, Lower School Faculty and Grade Level Coordinator, and Mrs. Cindy Gonzalez P '30 '31, Lower School Technology Faculty, teamed up to make a video compilation and bring "smeyes" to all! Click here to watch.
Friendship Feast


Prior to Thanksgiving Recess, Primary School students participated in one of Gulliver's favorite traditions: our Friendship Feast! This year, students learning on campus and at home had a chance to spend time together at a socially-distanced assembly followed by a "feast" of breakfast foods. While in-person learners had breakfast in their classrooms, remote students enjoyed breakfast at home and tuned in via Zoom.
Second Grade Reading Celebration


Inspired by "Balloons over Broadway," the true story behind the Macy's Thanksgiving Day Parade, second grade students created puppets of their favorite book characters and paraded through a festive runway filled with balloons and streamers. They were proud to show off reading strategies to help them learn an author's purpose/lesson, identify tricky words, and increase their reading stamina as they read their favorite books.