Julia Estrada '23: Thank a Firefighter Project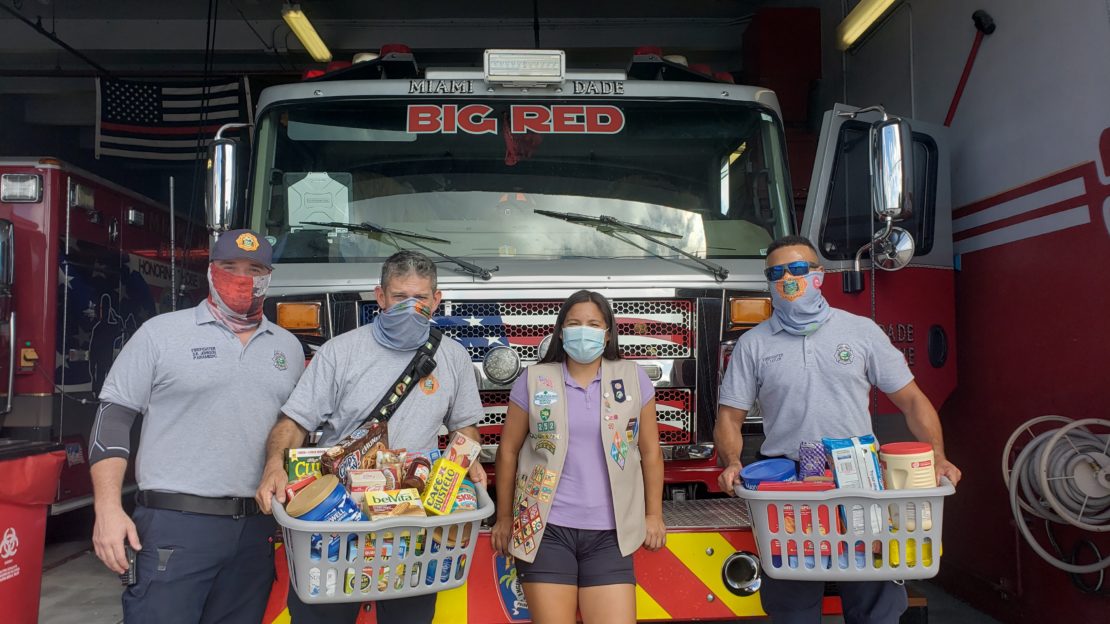 Home >
As the daughter of a firefighter, Julia Estrada '23 knows first hand the sleepless nights and sacrifices all firefighters face. To show appreciation, she began a project called "Thank a Firefighter," asking the community for donations of goods most consumed at the firehouse, such as coffee, sugar, creamer, and granola bars.
For three weeks, Julia picked up donations all over Miami. The outpouring of the community was incredible, as she collected more than 460 items. Julia distributed baskets of donations to nine local stations: Miami Beach Fire Department, Miami-Dade Fire Department, City of Miami Fire Department, Coral Gables Fire Department, Key Biscayne Fire Department, and Hialeah Fire Department. At every station, the firefighters were so grateful and impressed with her initiative and determination.
Julia is a member of Girl Scouts of the USA and is always looking for ways to give back to the community. She is currently planning her Gold Award project, the highest award a Girl Scout can earn.