Home >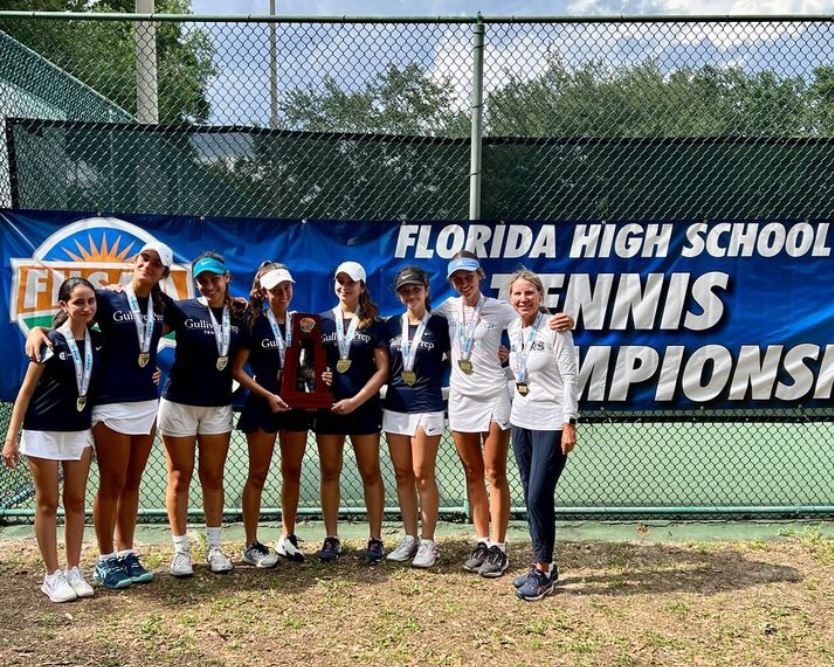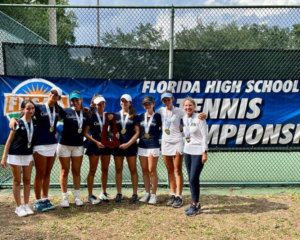 Gulliver Prep's varsity girls' tennis team won its second straight Florida High School Athletic Association (FHSAA) State Championship on April 27, 2023, marking the program's 10th state title, all under Head Coach Kelly Mulligan. The Raiders have won four of the past seven titles in Class 2A, and are one of just six schools with at least 10 girls' tennis team state titles (Miami Beach – 13, Fort Lauderdale Cardinal Gibbons – 12, Fort Lauderdale St. Thomas Aquinas – 12, Miami Sunset – 10, Boca Raton St. Andrew's – 10).
The Raiders swept Academy of Holy Names, 4-0, before facing Jacksonville Bolles in the state final. They went on to post a 4-1 victory to secure the second championship of the year and 64th overall for Gulliver Athletics.
Sophia Varabyeva went 3-0 in the state tournament, and reached the overall singles state finals. Against Bolles, Gulliver split the two doubles matches and prevailed at No. 1 (Varabyeva), No. 2 (Valentina Rossi), and No. 5 singles (Maya Quintero). The Raiders also had match point at No. 3 singles (Mia Suarez) when they had enough points to win the title, and No. 4 Mika Ringel was in a tiebreaker. Gulliver's winning doubles duo was Lia Fletcher and Rossi.