Home >
By Jake Getson '23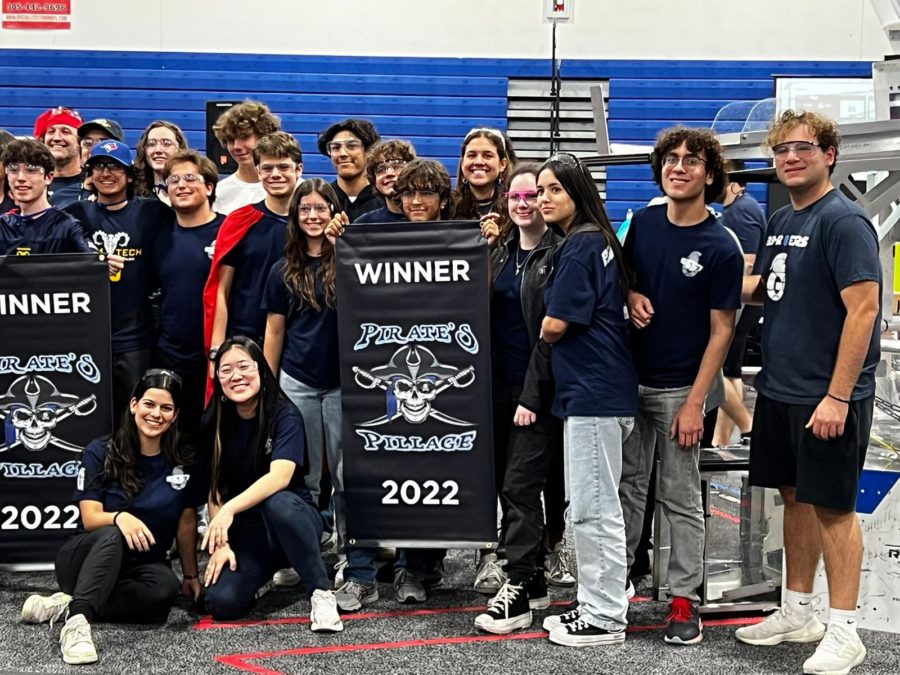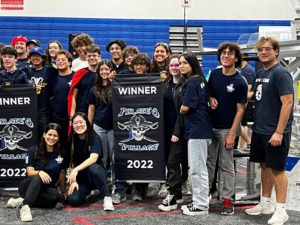 Under the leadership of Mr. David Ellich, first-year Upper School Engineering Faculty, Gulliver Prep's BB-R8ers FIRST Robotics Team brought home both a first and third place victory at Pirate's Pillage, a FIRST Robotics competition hosted by South Dade Senior High School. 
The BB-R8ers entered the competition with two robots — Candace and Blender Bot — which each brought their own unique abilities to the game of Rapid React. Candace, the robot built by students for this past year's FIRST Robotics season, showed off her autonomous capabilities, precision shooting mechanics, and climbing power during the qualification and playoff matches. Built by students in the past month, Blender Bot's defensive prowess was on full display as it competed alongside and against Candace.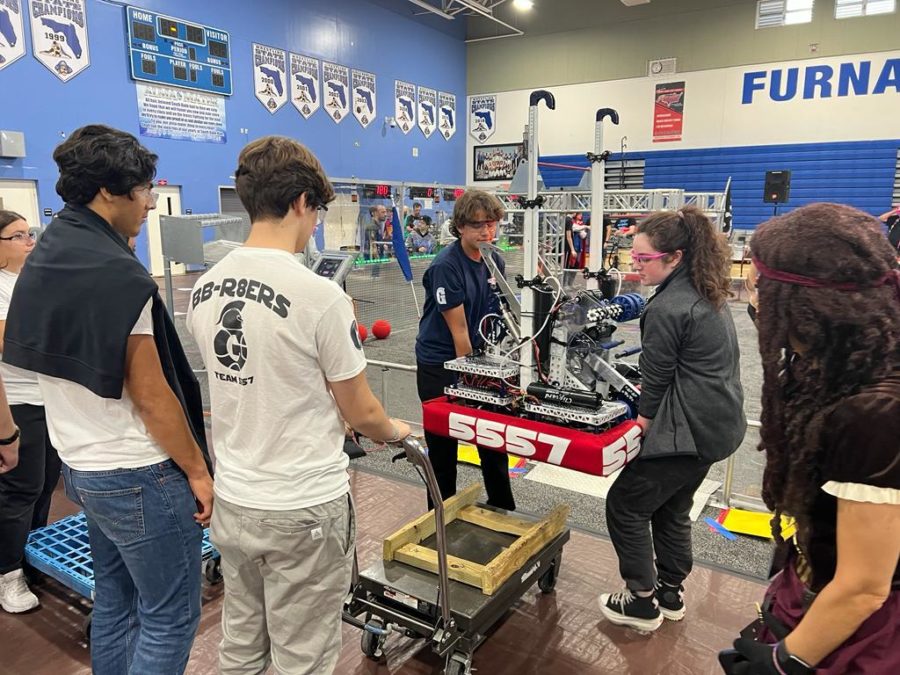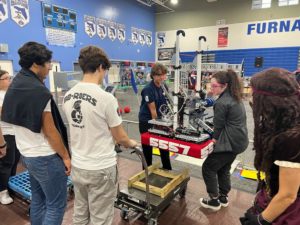 The team's collaboration and critical thinking skills were on full display. During the short breaks between matches, students were actively fixing problems that had arisen with both robots, ultimately tackling all complications that had been thrown their way. Students from the Engineering Program did not just compete in Pirate's Pillage, but also helped construct the playing field prior to the actual competition.