Home >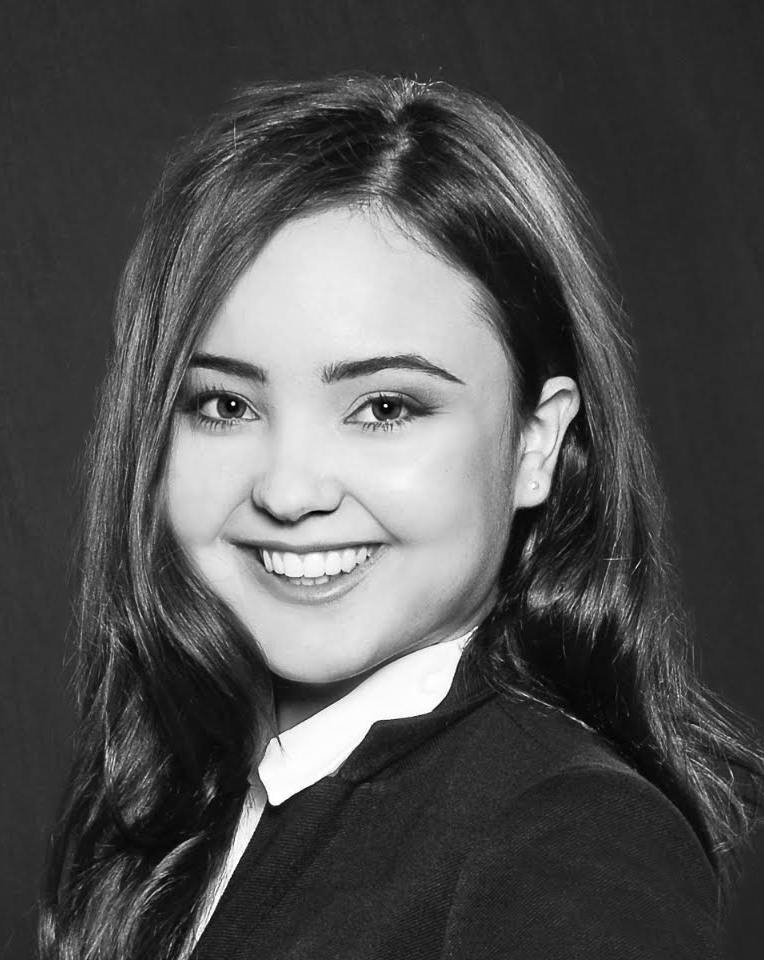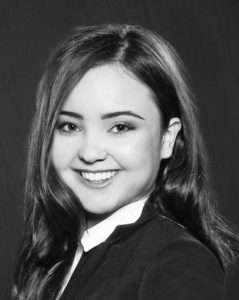 Ever since learning about ocean pollution at a young age, Gabriela Pino '13 has made it her personal mission to create greener solutions on a global scale. As an alumnae of NYU's School of Professional Studies, Pino focused her coursework on current Environmental issues and potential solutions. Read on to learn about Ecopod Kiosks, the zero waste concept she founded alongside her father Henry Pino, her future goals for Ecopod, how Gulliver helped prepare her for her career, and more!
Q: Tell us about Ecopod and how you helped bring this idea to fruition with your father Henry Pino.
A: Ecopod is a cutting-edge technology and sustainability focused company that has made it our mission to use technology to help the planet. The Ecopods are patented smart-tech refill stations that help consumers and businesses reduce single-use plastic waste by refilling home cleaning products and personal care products into reusable containers. The refill stations provide people with a better and more convenient alternative when stocking up on essentials, while also helping the planet.
Our refill stations have already been installed in several condo buildings, universities, supermarkets, convenience stores, and more throughout South Florida. We have also partnered with global consumer products companies such as Unilever and its subsidiary brand Love, Beauty, and Planet to dispense their shampoo, conditioner, and body wash products.
Together with my father, Henry Pino, we were able to create the Ecopod concept. My father, primarily a high-rise real estate developer, had witnessed all the devastating amounts of pollution that construction sites and condominium/apartment buildings generate. In addition, as an avid boater, he has seen all the negative effects of pollution in our oceans and wanted to make a change.
Right out of college, my father worked with Ecolab in their commercial sales department supplying commercial cleaning products to hotels, restaurants, nursing homes, and grocery chains. He witnessed the amount of plastic trash that is generated from these establishments, and felt there must be a better way to dispense these products without using so much plastic. As a result, he created his own company where they used tanker trucks to refill cleaning products for hotels, restaurants, and hospitals to reduce their stockpile of plastic bulk drums. Even after selling his company and transitioning into real estate, he always kept in mind that this refill concept could work at the consumer level and began creating the concept of the Ecopod kiosk.
As a New York University alumnus focused on Sustainable Urban Development, I wanted to find a way to create a better world by offsetting environmental footprint through sustainable innovation. My goal to reduce single-use plastic waste became clear while participating in several beach clean ups along the shorelines of Miami and as an avid traveler witnessed the large amount of plastic in oceans and beaches in places like Mexico and Thailand.
Coupled with my father's passion as an entrepreneur and my background in sustainable urban development, the Ecopod kiosk was born and we set out on a mission to continue improving the concept together.
Q: What are your future goals for Ecopod?
A: I see the Ecopod Refill Stations as a catalyst to help our society move towards a circular economy. There is a lot of work to be done at the consumer level to help make systemic change and I believe that we can play a huge role in this global transformation. One of our goals is for Ecopod to be available in various retail stores, hotels, and more apartment buildings, while contributing to a more conscious and convenient form of consumer purchasing habits. To elaborate on this, think about how easy it is to pop down to your lobby or laundry room to refill your home or personal care products instead of driving all the way to the store and getting in line to buy a single product. We save commuting time, GHG emissions from gas have been eliminated, as well as, we save money on gas, making it easier for us to go about our daily lives.
At the same time, our goal is to also encourage more conscious purchasing habits by providing consumers and businesses the education about the plastic pollution problem. Not many people know, but the plastic pollution issue is both an environmental and public health crisis. As an example, studies have shown more and more plastic is being found in people's bodies because it ends up in our air, water, and the food chain. This creates detrimental impacts on one's health.
One other goal, which is currently being worked on, is to create a functionality in the Ecopod software that will allow me to create and provide thorough reports that show how much single-use plastic waste is being stopped from entering landfills and/or being incinerated into our atmosphere as a result of consumers using the Ecopod Refill Stations.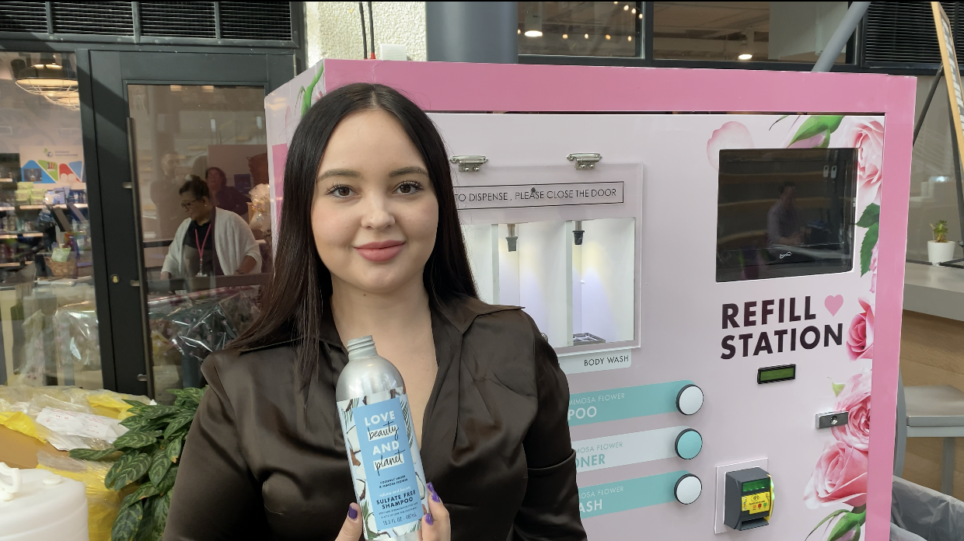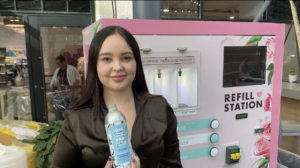 Q: What do you like about the work you are doing now? Describe your career path.
A: I love my work. I love knowing the fact that I lead a company that is trying to help create systemic change and create a better well-being for all people, where survival of our future generations is at stake. I call Ecopod the "industry disruptor" because so many large global consumer products companies that we all rely on for our common home care and personal care products do not like the idea of a circular economy concept. Most of those companies are the world's largest polluters and I want to put an end to the linear economy concept that they have created where they are constantly extracting new materials and putting a drain on our environment.
I also like being able to collaborate with local eco-friendly small businesses to provide education about the plastic pollution problem to our communities and host community events like beach clean-ups, charity events, and more.
Q: Is there anything you learned during your time at Gulliver Prep that you feel was helpful in your career?
A: During my time at Gulliver, I learned to be an independent thinker and learner. I took several classes that I still remember to this day that help me from time to time during real life applications in work. For example, at Ecopod we also make our own brand, called Nuve, of home care and personal care products. A lot of the time the chemist on staff will explain things about the ingredients and about the process of preparing the formulas for the products we manufacture. I am able to contribute valuable information and choose specific ingredients for the product formulations because of the knowledge I gained from one of the chemistry courses I took at Gulliver.
Q: What experiences did you have at Gulliver that helped prepare you for college and beyond?
A: At Gulliver, equality and diversity were always part of the educational experience. I was able to learn in classroom environments where all students could thrive together and learn from each other. The experience of being a part of the inclusive culture stayed with me and I was able to work collaboratively with people from all stages of life with diverse backgrounds in college and beyond. It also taught me how to use my own strengths and points of view to contribute in a diverse working environment.
Q: Are there any Gulliver teachers or coaches that you credit as having been a positive influence on you?
A: I had so many great teachers and coaches at Gulliver. Most notably, I would like to credit my French teacher Madame Kurzner, my Chemistry teacher Ms. Martinez, and Coach Marie Dieppa from the Cheerleading Team as having been a positive influence during my time at Gulliver.
Q: What is one of your favorite memories from your time at Gulliver Prep?
A: I have so many great memories from Gulliver, so it is hard to pick one. Some of my favorite memories were those when I was part of the cheerleading team. Our team, including Coach Marie Dieppa and Coach Key, was truly a family. We put our hearts and souls into preparing for performances at half-time shows, cheering at basketball and football games, and competitions. The performances really showed all of the hard work we put in and we brought the cheer team to the next level. Some of my greatest friendships were made there.
Q: What has been one of your proudest moments thus far?
A: One of my proudest moments thus far is graduating with a Masters of Science in Real Estate Development from NYU and being able to work in both real estate development and with Ecopod.
Q: As a Gulliver Prep alum, what advice would you give to current students?
A: My advice is to always try your best and never give up. The work you put in now with your studies will pay off in the future and will help you with the career path you choose. Being a part of Gulliver will help you learn resilience, leadership, accountability, respect, and patience. Take those classes, challenge yourself, and join that team you want to join.
Rapid Fire!
A hobby you picked up or went back to during quarantine: I learned how to throw frisbee and joined a dog frisbee competition team with my Australian Shepherd, Korra.
Last recipe you tried: Taquito Nachos by Chrissy Teigan (So good!)
A quote that motivates you: "Each time a woman stands up for herself, she stands up for all women." – Maya Angelou