Home >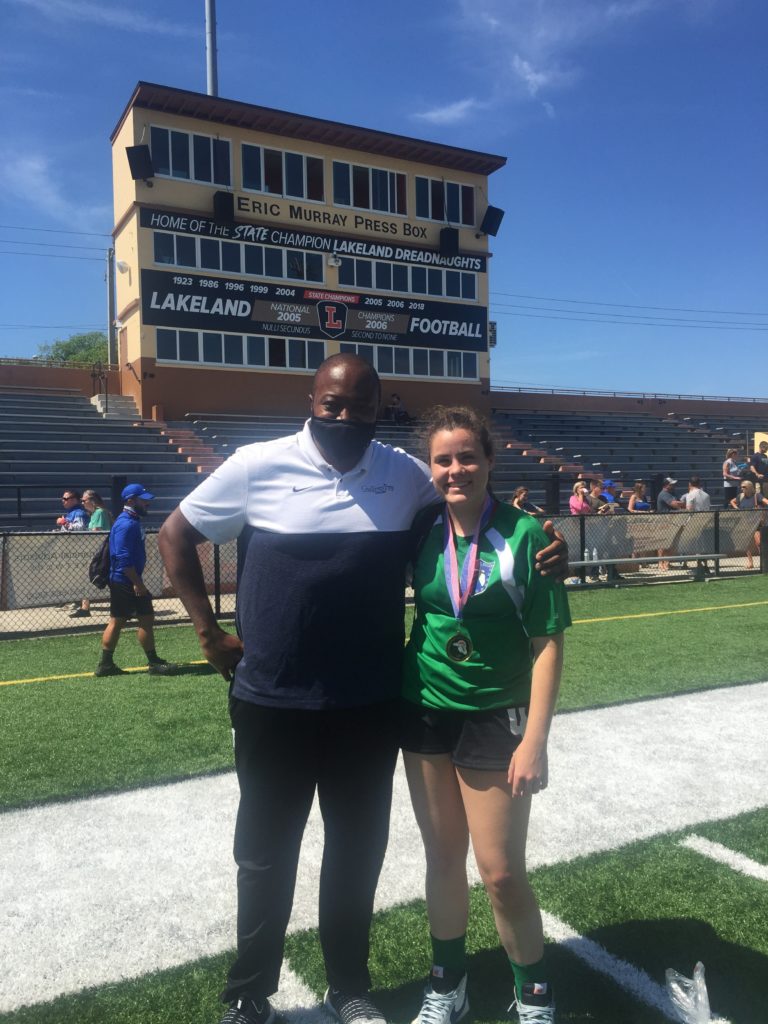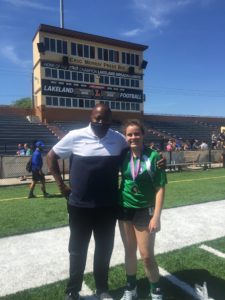 Chichi Nwadike '96 is not only a proud Gulliver alumnus, he is the Head Coach of the Girls' Varsity Soccer team at Gulliver Prep, and a coach for the Miami Premier Soccer Club, founded by two Gulliver families in 1998. Read on to learn more about his 14 years of coaching at Gulliver, the teachers and coaches he credits as helping him prepare for college and beyond, his proudest moments thus far, his favorite cartoon character, and more!
Q: What do you like about the work you are doing now? Describe your career path.
A: I've been coaching at Gulliver for a total of 14 years now and it's been a blessing to help the students and families in the community achieve their goals. Studying Microbiology & Immunology, Chemistry, Kinesiology, and Psychology at the University of Miami and Florida International University, I have been able to counsel students over the years in various areas of study.
Q: Is there anything you learned during your time at Gulliver Prep that you feel was helpful in your career?
A: Being a 3-sport athlete while attending Gulliver, I had to develop time management skills and a strong work ethic. These traits are used on a daily basis when working with my coaching staff, the students, and their families.
Q: What experiences did you have at Gulliver that helped prepare you for college and beyond?
A: Even though I played sports at Gulliver, I took some art classes and did volunteer work. I believe the best thing that Gulliver was able to offer students was the ability to be well-rounded. We could venture out of our comfort zone and explore new things. So much so, that while I was at UM, I enrolled in acting, music, and art classes. The relationships I developed with the coaches and teachers at Gulliver made it easy for me to approach my college professors to establish associations.
Q: Are there any Gulliver teachers or coaches that you credit as having been a positive influence on you?
A: Coach Jorge Dieppa, Coach Jack McCloskey, Coach Judd Shapiro, Coach Chuck Tobey, Coach Mark Schusterman, Coach Gary Armstrong, and of course, Mrs. Krutulis were considerable positive influences on me. Their mentorship and leadership were the sole reason I returned to Gulliver to coach.
Q: What is one of your favorite memories from your time at Gulliver Prep?
A: Surprise surprise, athletics-related. Going to the states for soccer my sophomore year, going to states as a senior for the track, two soccer school records, all-county and all-state for soccer and football, and Athlete of the Year.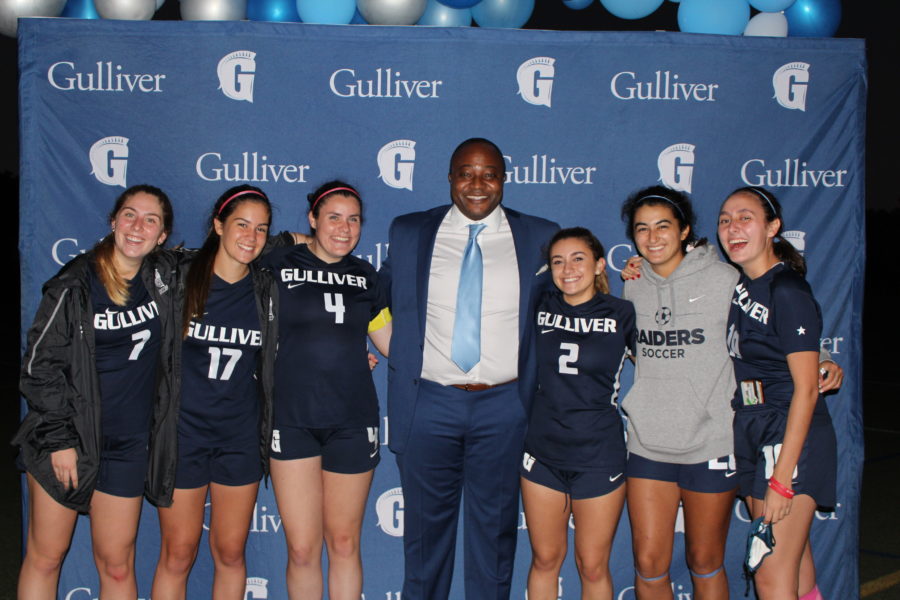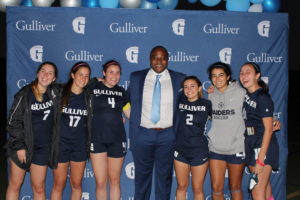 Q: What has been one of your proudest moments thus far?
A: Winning a Boys Soccer State Championship as the Assistant Coach for Coach Dieppa and being the first Dade County school to win a Girls Soccer State Championship as the Assistant Coach for Everton Edwards. But just as proud as seeing several of my students become coaches, physicians, attorneys, authors, artists, engineers, nurses, entrepreneurs, politicians, mothers, fathers, and just quality human beings.
Q: As a Gulliver Prep alum, what advice would you give to current students?
A: Don't be in such a rush. Enjoy the present and be open-minded. Befriend someone out of your circle and try new things. And there's no need to make their life more difficult, just listen to your parents and teachers. I know it's hard to believe, but they have knowledge and experience that can help.
Q: What alumni events have you attended and which do you look forward to the most?
A: I've always enjoyed the Alumni Soccer Games, but I'm really looking forward to attending another Homecoming Football Game.
Rapid Fire
Favorite cartoon character growing up and why: Optimus Prime of the Transformers and Leonardo of the Teenage Mutant Ninja Turtles. They were the leaders of their teams and I found them relatable since I was the captain of my soccer teams.
Favorite recent Amazon purchase: Zotz Fizzy Candy
Last movie you watched and loved: Soul
A quote that motivates you: "By failing to prepare, you are preparing to fail."