Home >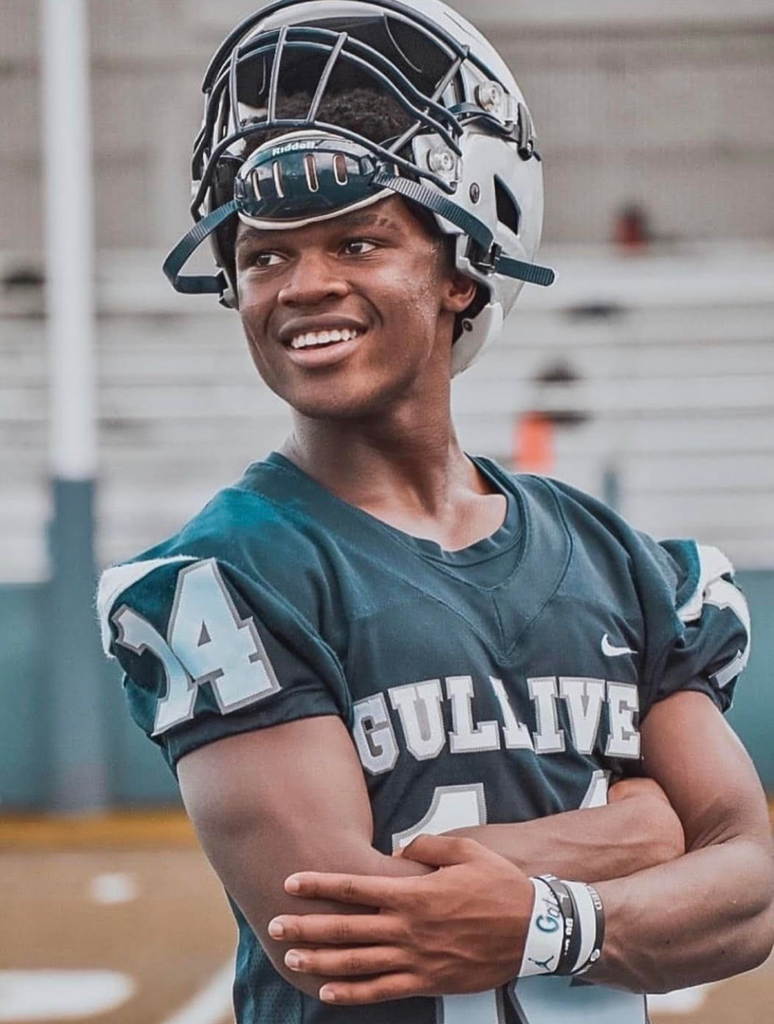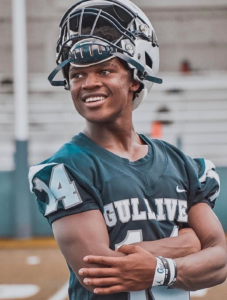 Running back Sedrick Irvin, Jr., '23 is making moves on the field and in the classroom, as he boasts a 3.94 GPA and is rated by 24/7 Sports as one of the top 100 football student-athletes in the country for the Class of 2023. Currently, he has more than 15 Division I football scholarship offers, including the University of Miami, Penn State, Notre Dame, Oregon, Michigan State, Georgia, Florida State, and Tennessee. A leader on and off the field, Sedrick looks to lead Gulliver Prep deep into the postseason this year, as the Raiders kick off FHSAA playoff action at Monsignor Pace this Friday, November 13. Read on to learn more about Sedrick, including his greatest influence, his advice to younger athletes, and more.
Q: You have been described as a leader, on and off the field. Why do you think people say that about you? What do you think contributed to you being a natural leader?
A: I think something that contributes to me being a leader is performance. It's a lot easier to follow what someone does rather than what they say, so if the people around me see me working hard, giving effort, and having a great attitude they will be encouraged to do the same.
Q: Who is your greatest influence and why?
A: My parents are my greatest influence. Both of them come from places of poverty and both of them became very successful in life. They have also done everything they could to give me anything I've ever wanted. Both of them are very hardworking and set great examples for me that will help me throughout life.
Q: What are your interests outside of football? 
A: Outside of school, I enjoy playing video games and hanging out with my friends.
Q: How does it feel to be getting offers from so many great colleges and football programs, and to be rated as one the top 100 football players in the country for the Class of 2023?
A: It is a blessing and it is something I have always dreamed of. It feels great that all the hard work I've put in is finally paying off.
Q: What is your advice for younger athletes who are striving to attend a great academic school, as well as play football at the collegiate level?
A: The biggest thing is always to work hard, but I think it's also really important to have balance between the two of them because it makes it easier for coaches to recruit you when you have a high GPA or test scores. Another thing is to study the game and watch as much football as possible; that's one thing I'm trying to do more of because it just makes the game easier and gives you that slight advantage. There is a lot to learn from people that are better than you.