Home >
Our 2022-23 Middle School sports teams have wrapped up the winter season, turning in excellent performances on the field and in the classroom. The combined team grade average for our winter season teams was an incredible 92.81, led by the girls' varsity soccer team (95.95) and the boys' varsity basketball squad (93.82). In addition to these impressive academic achievements, the Raiders had great success in the South Florida Middle School Conference. Read on to learn more.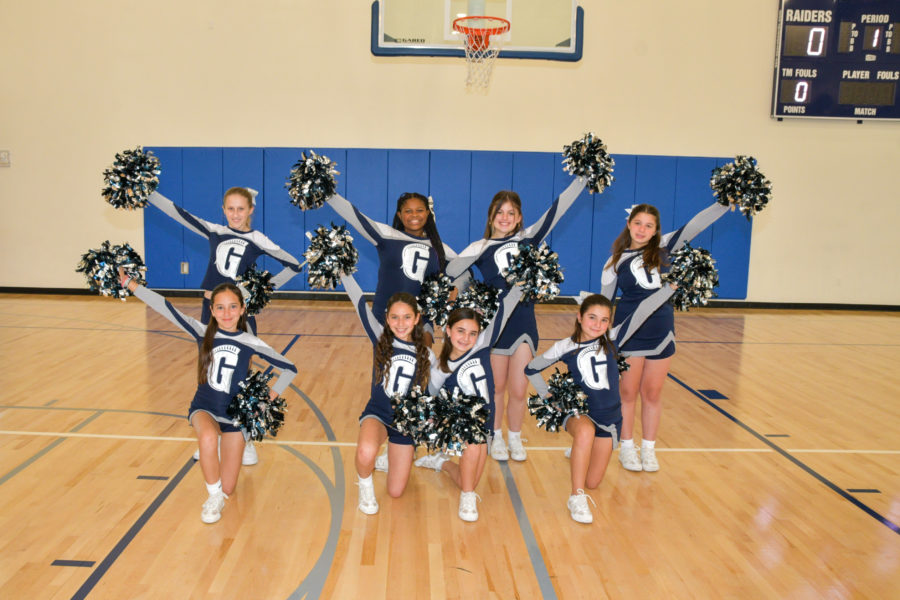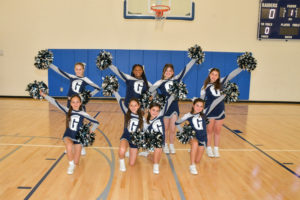 Cheerleading
This winter season has been very eventful for our cheerleading squad led by captain Samiyah Causey. The squad started off by performing at the first pep rally in our brand new Center for Student Life Gym. Throughout the season they really helped bring much Raider pride and spirit to our boys' and girls' basketball practices and games. Head Coach Alexandra Rodriguez says, "The girls' are so excited for competition season up next!" Let's Go Raiders!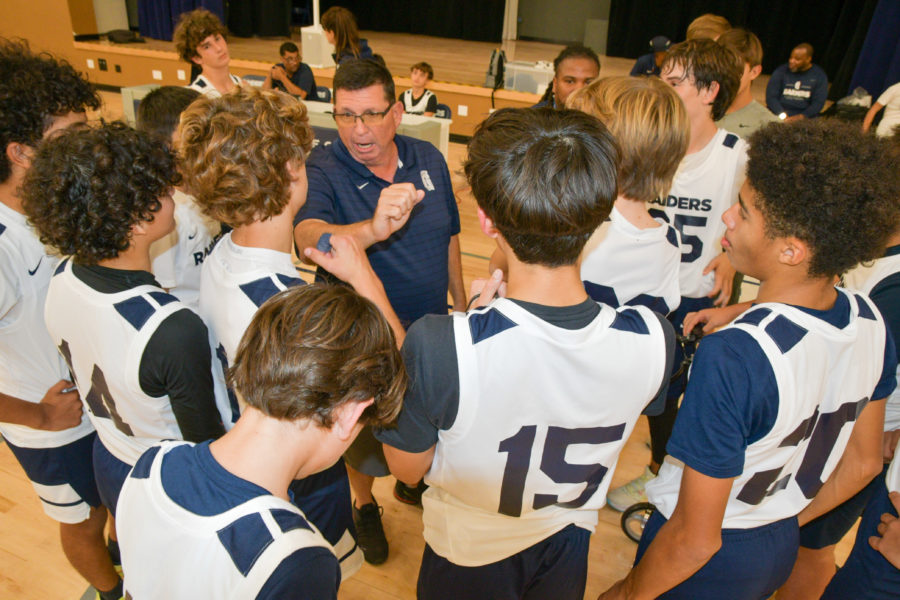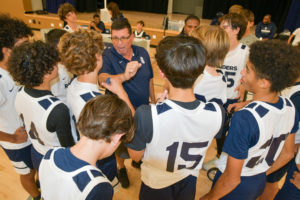 Boys' Varsity Basketball – CONFERENCE SEMIFINALIST
The boys' varsity basketball team had a successful season! The team worked tirelessly to be the best that they could be throughout the entire Middle School season. Head Coach Harry Gordon said, "It was a great group of young men who bonded not only as teammates but as friends as well." The varsity team ended up with a record of 6-4, while going 5-2 in conference league play, finishing the season as South Florida Middle School Conference semifinalists.
Boys' JV Basketball
The boys' JV basketball team had a fantastic season, finishing with a record of 9-1. The team's only defeat was a one-point loss to rival Westminster Christian. Luckily, the Raiders were able to get some revenge with a two-point win over Westminster Christian in the final game of the season. This final game was sealed with a tremendous defensive effort by seventh grader Eddie Valle. Valle and Karter Lowry were the season's high scorers, as they both had games where they scored 16 points each. The team was led by Valle and sixth graders D'Andre Rugama, Corbyn Dauphin, Nico Schnur, and Cameron Biondo. Head Coach Jay Zambolla is so proud and congratulates his team on a great season.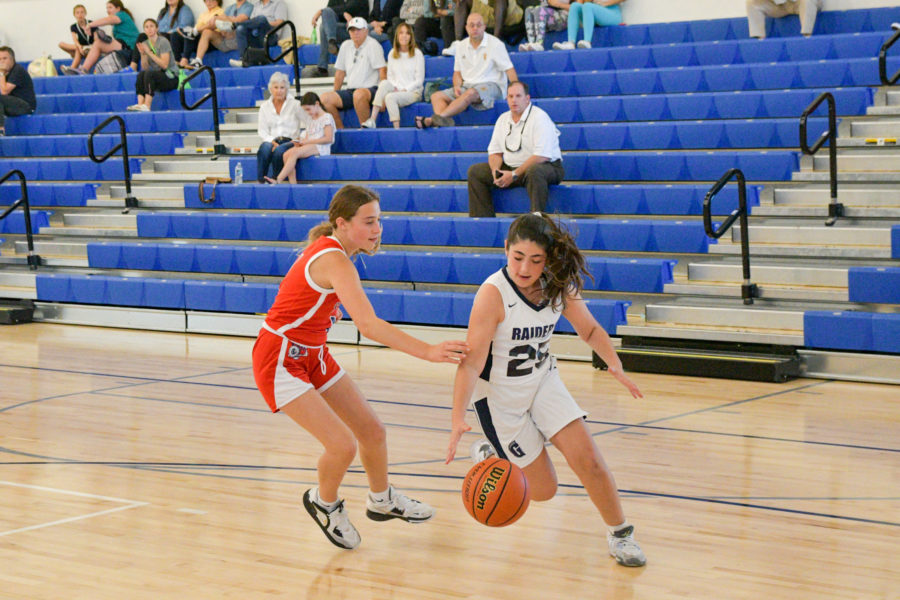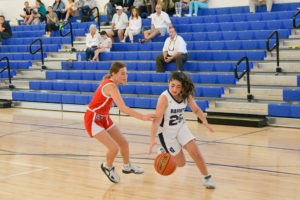 Girls' Basketball – CONFERENCE CONSOLATION BRACKET CHAMPIONS
The varsity girls' basketball team finished with a record of six (6) wins and seven (7) losses. With all sixth graders and just one seventh grader, the team is young and full of so much potential, which is so exciting for years to come. Head Coach Ana Sol says, "The improvement and dedication throughout the season was incredible to see. Each one of the girls improved in so many different ways and all individually fell in love with the sport. The best part of this team was to see how all 15 of them grew as a family towards the end of the season. What started off as teammates ended as a family and individuals who share the same passion for basketball." The girls earned the fifth seed in the South Florida Middle School Conference and not only won the consolation bracket semifinal against Westminster Christian, but ended up beating Divine Savior in the final game and becoming the Consolation Bracket Champions. The girls worked extremely hard throughout the whole season and it all showed in their last game. From not having a team last season, this program has come such a long way!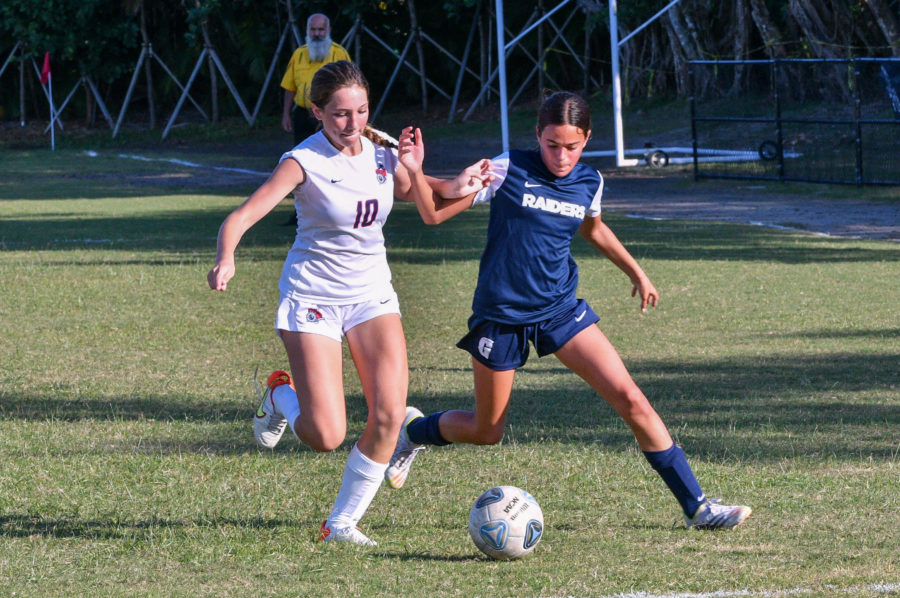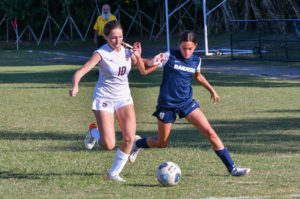 Girls' Soccer – CONFERENCE TEAM RUNNER-UP
The girls varsity soccer team finished their Middle School season very impressively as the South Florida Middle School Conference Team runner-up after a close 1-0 loss to Ransom Everglades. The Lady Raiders finished this great season with a conference record of 11 wins, two (2) losses and one (1) tie. On defense, the team was led by eighth grade captains Stella Balestrazzi and Isabella Ten Have who helped the team to eight clean sheets. Our offense was led by eighth grader, captain Nora Henein, who finished the season with an incredible 17 goals. Head Coach Adam Govin says, "This was another great year for our Gulliver girls' soccer program and I am looking forward to what this team can do in the coming season."
Girls' JV Soccer
Head Coach Franco Parodi says, "The most notable concept of the girls' JV soccer season was growth. The girls worked hard and improved a great deal, so by the end of the season there were players playing meaningful minutes, even up on the Middle School varsity team"  This team had so much progression from start to finish as the team practiced with determination to always improve and grow. We are excited for this team to keep playing and to see what's in store for our JV program!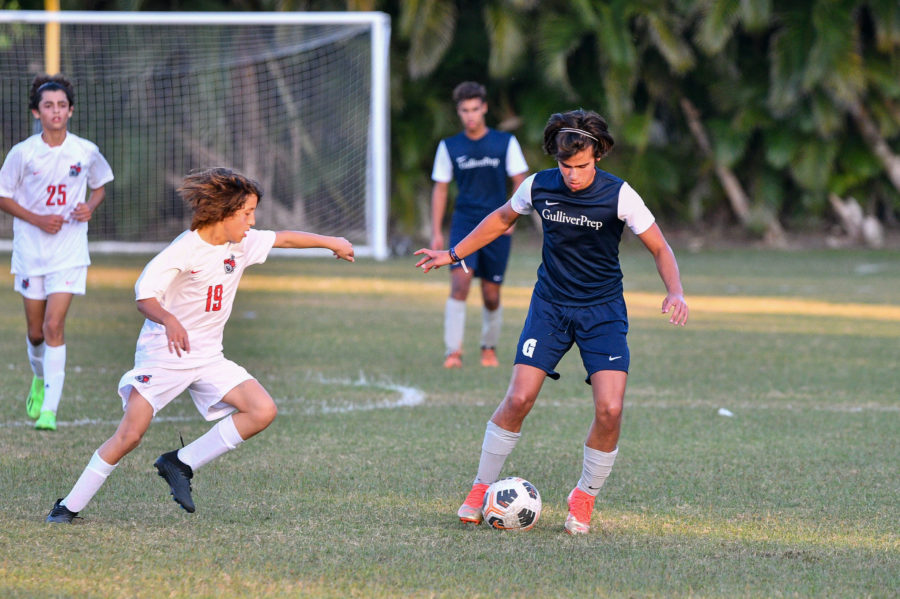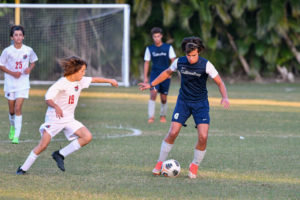 Boys' Soccer – CONFERENCE TEAM RUNNER-UP
Boys' varsity soccer finished the season with an impressive record of 11 wins, two (2) losses and one (1) tie.  The team made it to the South Florida Middle School Conference Championship game but unfortunately lost a very difficult, hard fought, matchup against Miami Country Day with a score of 1-0. This powerful team was led in goals by Beckham Herman and Lennox Millstein.  The defense was led by Victor Ten Have and Santiago Mendoza. Head Coach Javi Prenat and Assistant Coach Josh Loria are extremely proud of this team, as they always worked harder and harder and showed so much Raider toughness.
Boys' JV Soccer
The boys' JV soccer team was very impressive this season with an undefeated record. The team had great chemistry and trained hard each and every day.  Head Coach Eduardo Guerrero said, "The boys scored 31 goals with only five goals scored against them all season. This was a testament to the defensive efforts and the effectiveness of our forwards." The future of boys' soccer is extremely bright and they cannot wait for next season!