Home >
Students, faculty, and staff celebrated Black History Month all throughout February 2021. Below are stories that have been featured in The Weekly Raider and on our social media platforms, showcasing a snippet of how each division has honored and celebrated Black history, and the many contributions of Black Americans.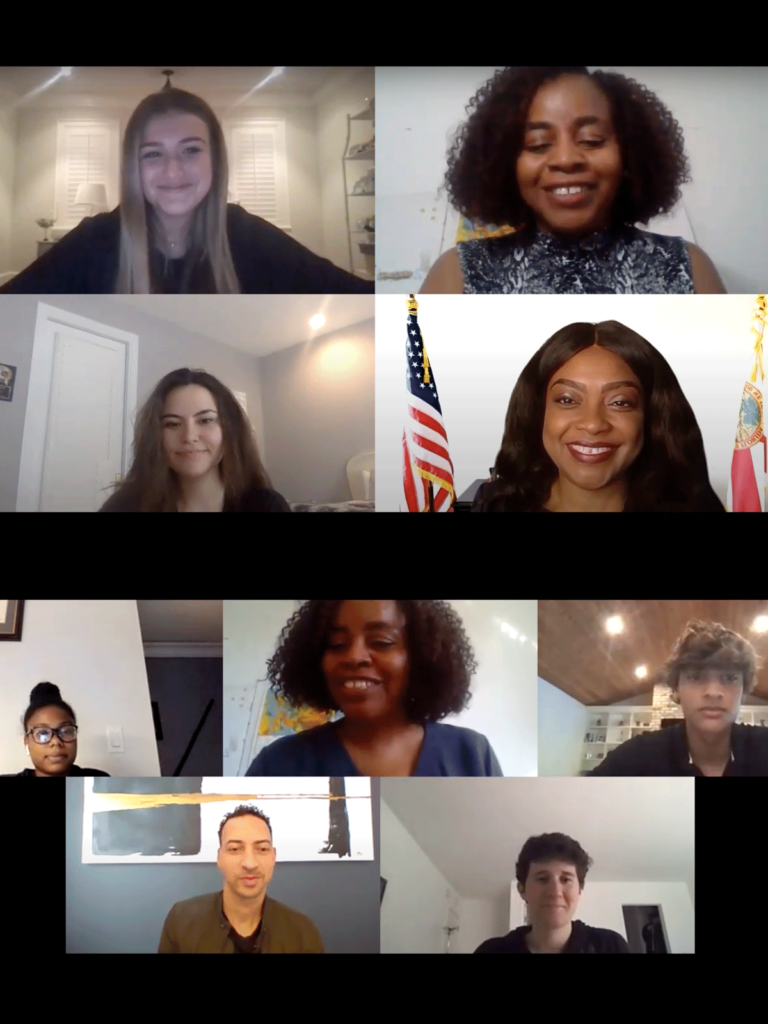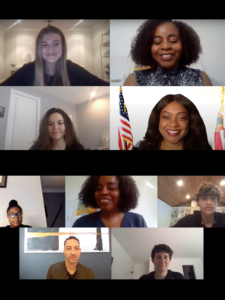 Student-Led Interviews with Prominent Black Americans
In celebration of the theme for Black History Month, "The Black Family: Representation, Identify, and Diversity," students in Mrs. Keitha Burnett's class conducted Zoom interviews with Black Americans who are respected in their field. Traditionally, a large part of the Black American experience is embraced by the African proverb, "if we stand tall, it is because we stand on the shoulders of many ancestors." These ancestors extend well beyond the nuclear family to the wider community, as we see in the men and women interviewed by Upper School students. Interviewees spanned across the country and included Dotie Joseph, Florida State Representative; Rev. Richard Joyner, North Carolina Minister and Community Activist; Melissa M. Proctor, Executive Vice President and Chief Marketing Officer for the Atlanta Hawks; Brenda Lawrence, Chief Executive Officer and Founder of LFG Technologies, LLC, and more. To watch the interviews, click here.
Middle School Math + Black History Month
Earlier this year, students in Mrs. Duran's math class studied the order of operations, a rule that tells the correct sequence of steps for evaluating a math expression. As a way to integrate Black History Month into the Middle School math curriculum, students were able to review this concept while remembering the late Kobe Bryant. In this activity, students solved 12 numerical expressions using the order of operations to fill in missing information about the life of Kobe Bryant. Each answer corresponded to a fact that fit into the provided reading passage; students who knew a lot about Kobe Bryant saw that they solved the problems correctly, right away!
Exploring the Civil Rights Movement Through Quotes, Projects
Students in Ms. Leal's eighth grade social studies classes studied the Civil Rights Movement using a creative quote strategy to spark thought-provoking discussions, and researching the Movement and the people and events that affected it. IB MYP students worked in groups to create informative Google sites to explain how the Civil Rights Movement changed the United States of America, while CP students paired up for their assignment, creating infographics or videos about people or events that affected the Movement. By month's end, students brought all of these activities full circle, integrating their newly informed experiences and knowledge into discussions on current events, and using the knowledge to connect to current race and diversity issues.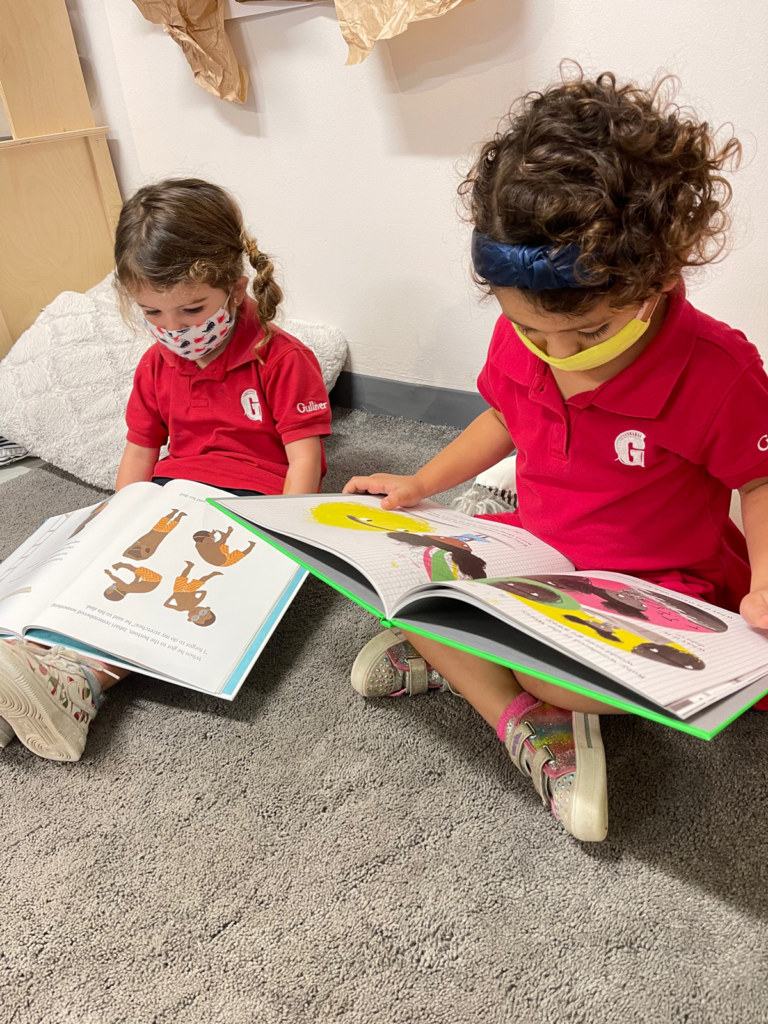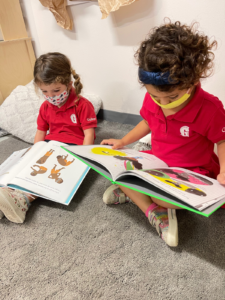 Primary and Lower School Celebrate BHM
Primary and Lower School students celebrated Black History Month by learning about prominent Black Americans and putting their reading and comprehension skills to work. PK students were introduced to Dr. Martin Luther King, Jr., and, in JK, students discussed jazz and its cultural impact after reading Jazz Baby. SK students learned through reading, as well, with books like Hair Love, Sweet Dreams Sarah, Before She Was Harriet, and more. In Lower School, activities and lessons came to life through Reading Workshop and Writing Workshop. Each day, first graders learned about an important Black American and their achievements, contributions, and impact on society. In grades 2-3, students conducted research, studying famous Black Americans, and made character maps, while fourth grade students connected non-fiction research with their Florida studies.
Raider Student Network Features Daily Influential Figures
All month long, the Raider Student Network (RSN) showcased influential Black Americans on its daily broadcast to honor Black History Month. Through the morning announcements, these student-produced video pieces taught Middle School students and faculty about impactful athletes, inventors, and more. In one broadcast, the show featured the dynamic duo of Simone Biles and Gabby Douglas. Click here to watch.
Teachers, Students Collaborate to Create Black History Month Virtual Museum
On February 1, the Upper School embarked on a division-wide Black Representation, Identity, and Diversity Project. The month-long endeavor aimed to highlight the contributions of Black Americans across all academic disciplines, and resulted in a creative, comprehensive Black History Month Virtual Museum. From student-led interviews and panel discussions, to art exhibitions and history lessons in many forms, each academic class developed a project related to its specific subject matter that demonstrated the achievements and accomplishments of Black Americans. Created by students with guidance from faculty, the virtual museum is a collection of insightful, relevant, and exciting reflections that demonstrate the importance of representation, identity, and diversity, and how the topic can – and should – be discussed across all academic areas. Click here to learn more and explore the museum.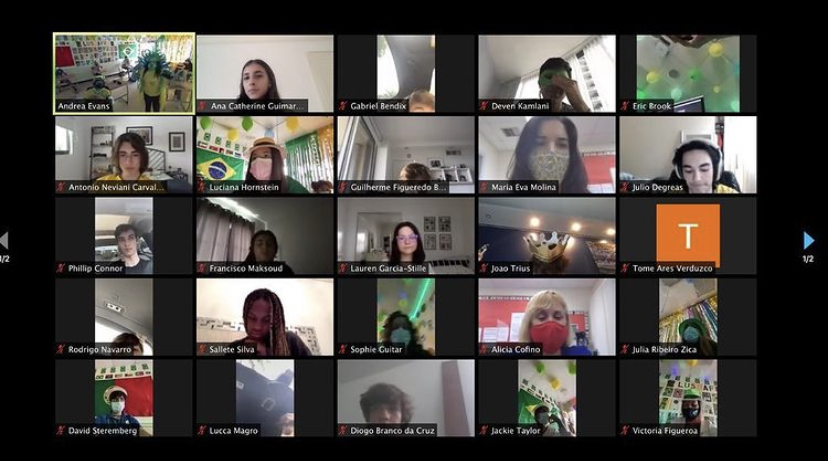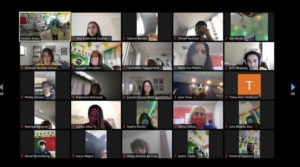 Annual Fourth Grade Guest Speaker
Each year in celebration of Black History Month, Mrs. Osamudia James P '27 '30 joins the fourth grade class to give a powerful message: "Black history is American history." Since this year's presentation was virtual, students engaged with Mrs. James by identifying historical figures and events, and discussing the importance behind them.
Gulliver Prep Faculty Spotlights
Each week through our Faculty/Staff Spotlight series, we invite our community members to get to know Gulliver Prep teachers and staff members across every division. In February, these spotlights featured Upper School Performing Arts Faculty member and Music Director, Dr. Rufus Jones; Primary School Faculty member, Ms. Ines Taylor; and Middle School Social Studies Faculty member, Mrs. Maia Sanchez. To learn more, click on each faculty member's name.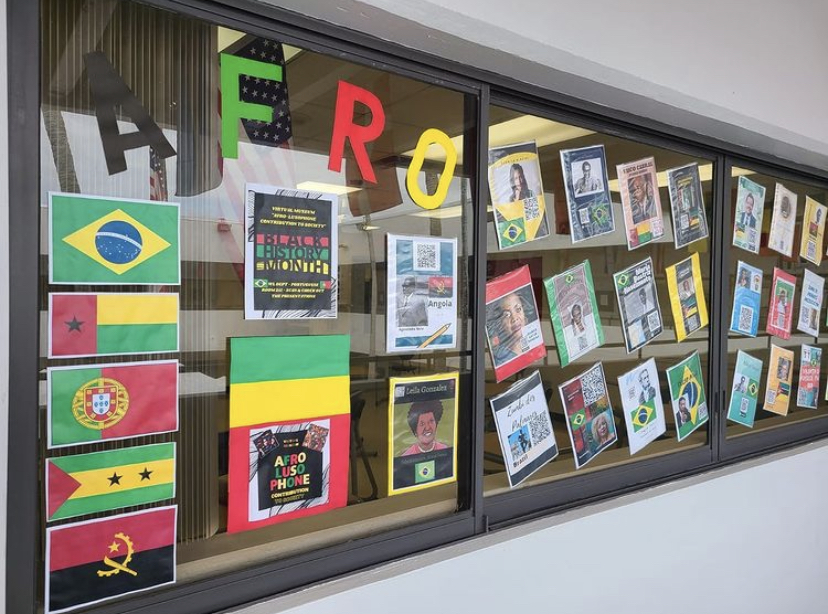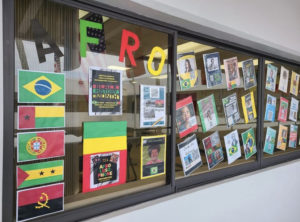 Portuguese Club Spotlights Afro-Lusophone, Celebrates Carnaval
To celebrate Black History Month, the Upper School Portuguese Club created posters with QR codes that lead to their presentations on "Afro-Lusophone Contribution to Society." Students and faculty were able to scan the codes while walking the halls and learn more about the historical figures and their many contributions and achievements throughout the years. On February 24, the Portuguese Club also hosted a "CarnaZoom" in celebration of one of Brazil's greatest traditions, Carnaval. Attendees tuned in virtually, dressed up in the colors of the Brazilian flag, wearing celebratory outfits, necklaces, and hats, dancing to Brazilian music, and celebrating the culture together.
Business Club, Black Student Union Host Black Business Leadership Panel Discussion
The Upper School Business Club partnered with the Black Student Union to host a panel of distinguished guest speakers during Black History Month. Charmel Maynard, Ana Paula Nunez, and Ryan Robertson, served as panelists to discuss Black business leadership. To view a recap and read about the experiences and takeaways from some of the students involved in the discussion, click here.