Home >
Students, faculty, and staff celebrated Black History Month all throughout February 2022. Below are stories that showcase a snippet of how we honored and celebrated Black history and the many contributions of Black Americans.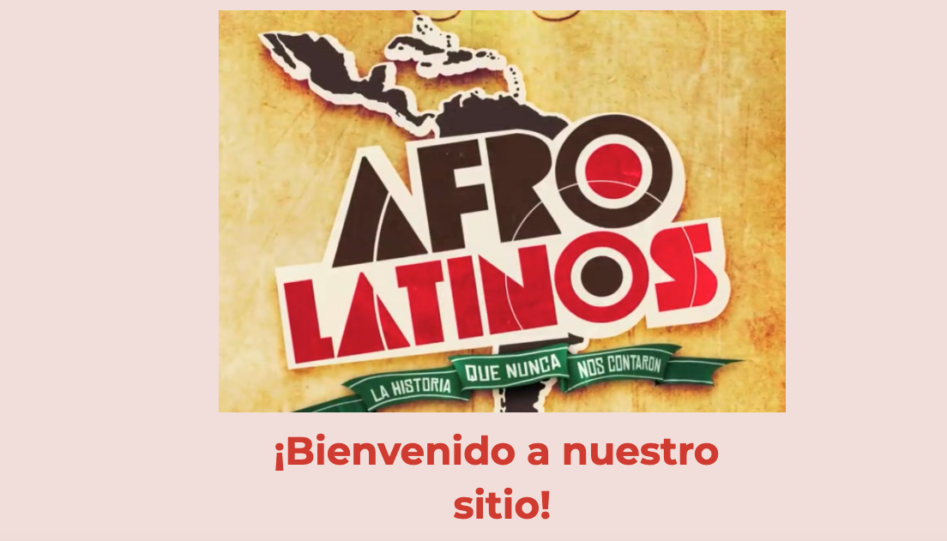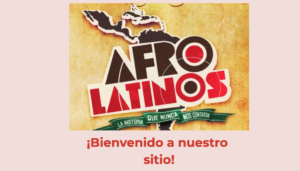 IB and Intercultural Understanding
Did you know that Black History Month is celebrated in August in Costa Rica? Or that Equatorial Guinea is a Spanish speaking country in Africa? Or that the famous Argentinian tango has African roots? Or that there is an Afro Cuban astronaut that went into space in the Soviet Soyuz 38? This Google site is the final product of the IB Spanish B classes' fourth curricular unit, "Organización Social." Students collaborated in the creation of this site with the purpose of learning, and teaching the audience about the contributions made by groups and individuals of African descent to the culture and history of Spanish speaking countries. Click here to explore the history, culture, and contributions of Afrolatinx in diverse areas, such as social activism, politics, sciences, education, arts, sports, gastronomy, journalism, etc.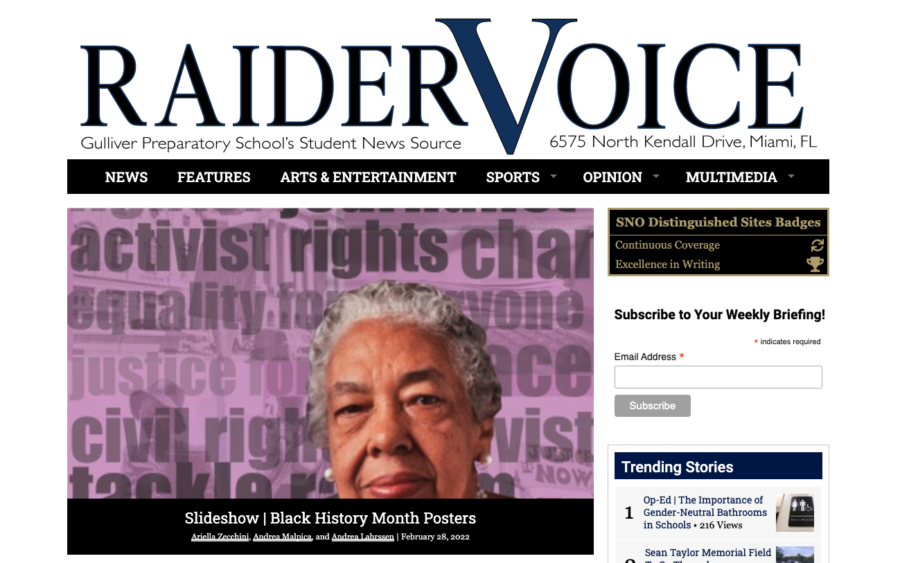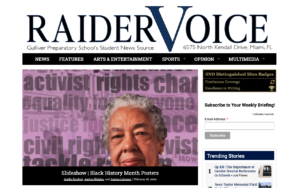 Student Newspaper Coverage: The Raider Voice
Throughout the month of February, The Raider Voice staff has been working on covering school events relevant to Black History Month and producing their own content. Visit www.theraidervoice.com to read and view student news stories, videos, podcasts, and more, and follow @theraidervoice on Instagram and Twitter @theraidervoice to see their Black History Month post series.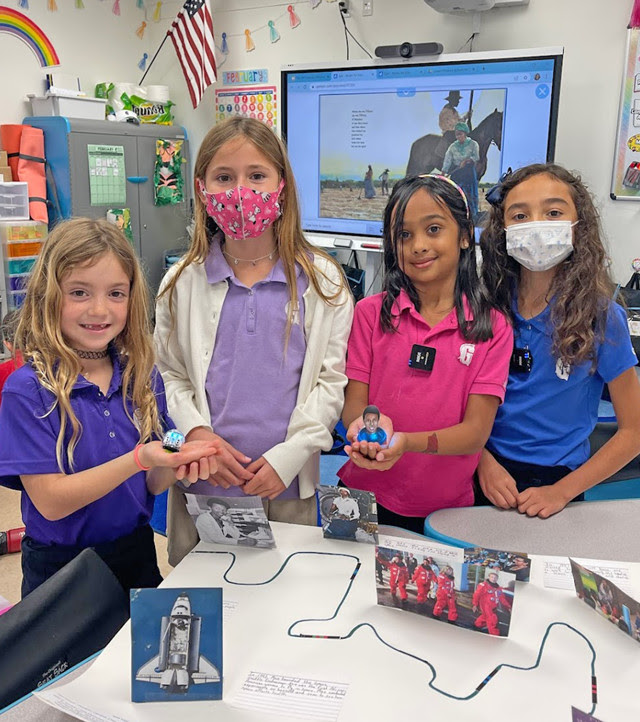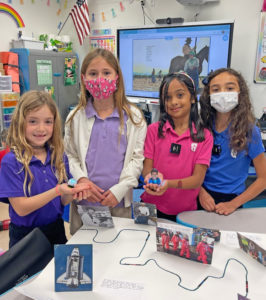 Learning History Through Coding
Second graders learned about influential African American pioneers while coding Ozobots. Teams of students worked together to research an impactful person and made notes of significant milestones in that person's life, then programmed the Ozobot to perform a special movement as it passed each event. The events were marked by photos and cutouts and the students wrote note cards to help them present their projects to their peers. Click here to watch and learn more.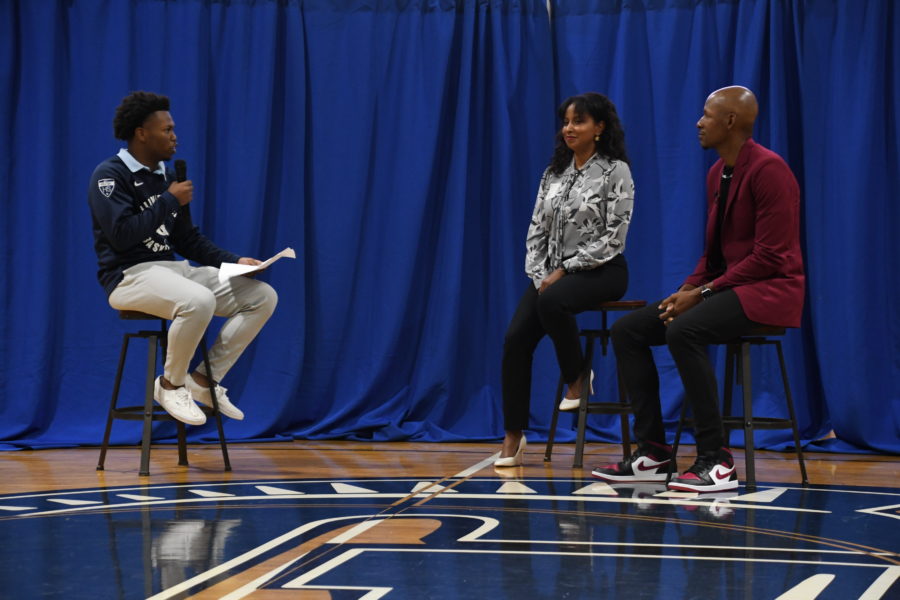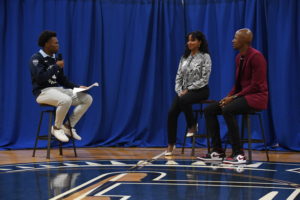 Trailblazers Engage in Student-Led Q&A
South Florida Attorney Lisa Colon and NBA Hall of Famer Ray Allen were participants in a student-led Q&A session at the Upper School as part of Black History Month. Colon, a construction attorney, often describes herself as "the only one in the room" working in a white, male-dominated field. "Most of the rooms I enter, I am the only female. I am definitely the only black woman," she said to students in the assembly, "I had to learn to just be comfortable being the only person in the room."
Allen, who is the Head Coach of our varsity boys' basketball team and a Gulliver Prep parent, described his time growing up in different parts of the world as an Air Force family. Moving every three years, he described himself as having "the best of everything." It was during his time in South Carolina as a teen having to attend a school on base that he began to face challenges being a person of color. "I started understanding. I couldn't hang around the white kids like I used to and for the black kids, I wasn't black enough," he said. "What bonded that togetherness for me was playing basketball." Colon and Allen went on to give inspiring advice to students on being confident, empathetic, and using their voices to make positive changes in the world. Click here to watch a student-produced broadcast segment, courtesy of RaiderVision, on this engaging and inspiring assembly. The segment begins at the 25-second mark of the show.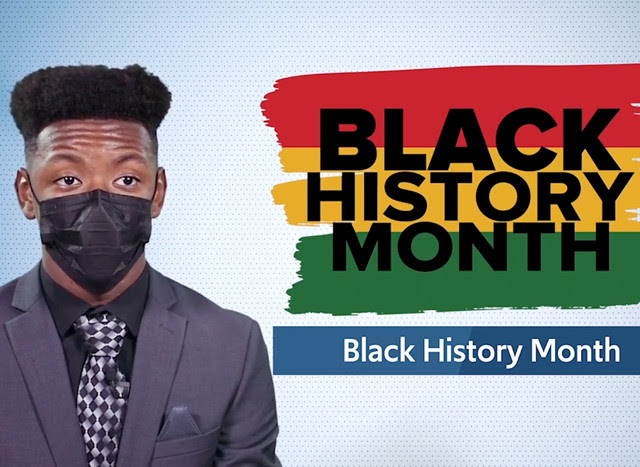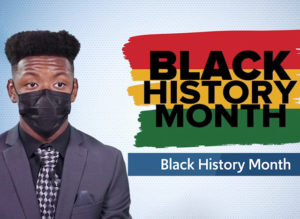 Broadcast Teams Honor Black History Month
From musicians and Civil War heroes to athletes, activists, and more, our broadcast teams have been recognizing and honoring prominent African Americans throughout the month. The Lower School's Early Bird Broadcast incorporates trivia for students to participate in, while the Middle School's Raider Student Network (RSN) and Upper School's RaiderVision broadcasts invite students, faculty, and staff to listen and learn about these influential figures. Click here to watch a few of these Black History Month features.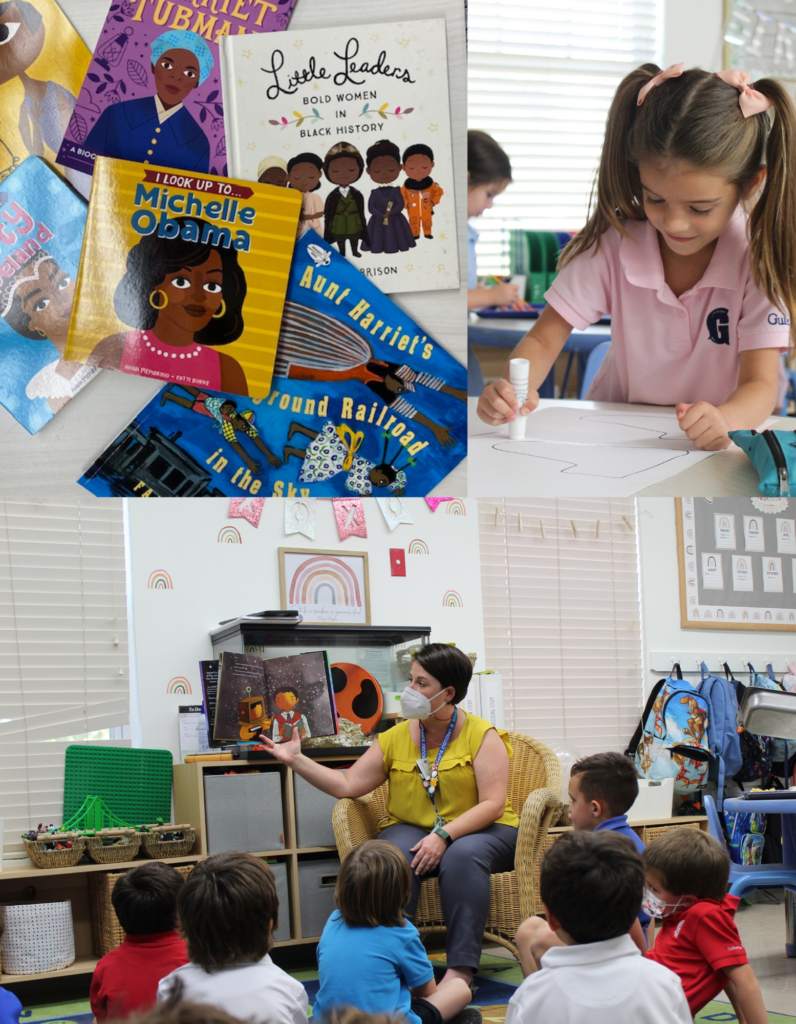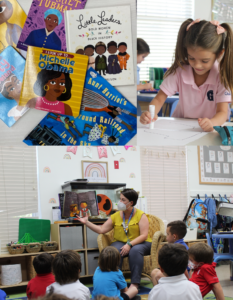 Learning Through the Lending Library
Primary and Lower School teachers are utilizing the Lending Library to spark discussions and creativity with students. The Lending Library is a collection of books that enrich classroom lessons with a diversity, equity, and inclusion lens. It was created last year and continues to grow, as teachers are invited to check out a book to use in their class and then return it to the shelf for other teachers to use. Ms. Wicker's class read Mae Among the Stars, tying the book into a  journal activity about what they want to do when they grow up. Students also read Those Shoes and decorated their own pair of shoes.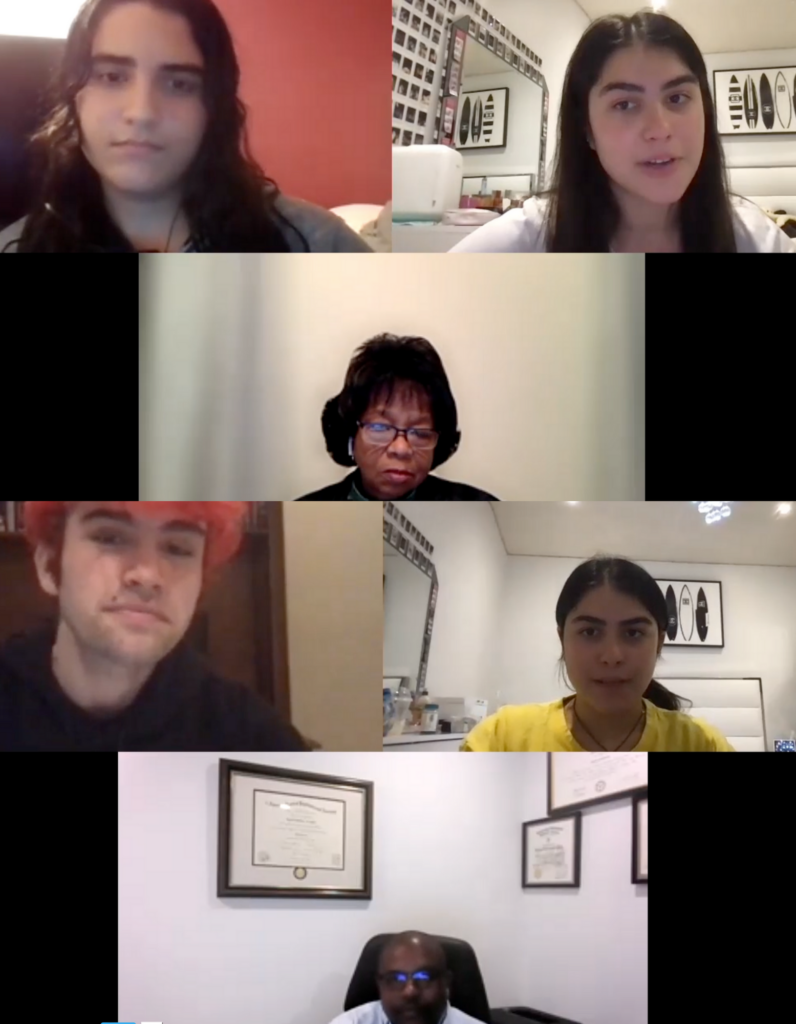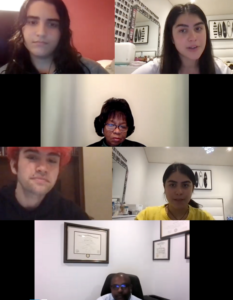 Student-Led Interviews with Prominent Black Americans
In celebration of the theme for Black History Month, "Black Health and Wellness," students in Mrs. Keitha Burnett's class conducted Zoom interviews with Black Americans who are respected in their field. Traditionally, a large part of the Black American experience is embraced by the African proverb, "if we stand tall, it is because we stand on the shoulders of many ancestors." These ancestors extend well beyond the nuclear family to the wider community, as we see in the men and women interviewed by Upper School students. Interviewees spanned across the country and included Dr. Doris Batts-Murray, Retired Emergency and Family Physician; Dr. Barnell Phillips, Psychiatrist; Dr. Pauline Rolle, Pediatric Medical Director, and more. To watch the interviews, click here.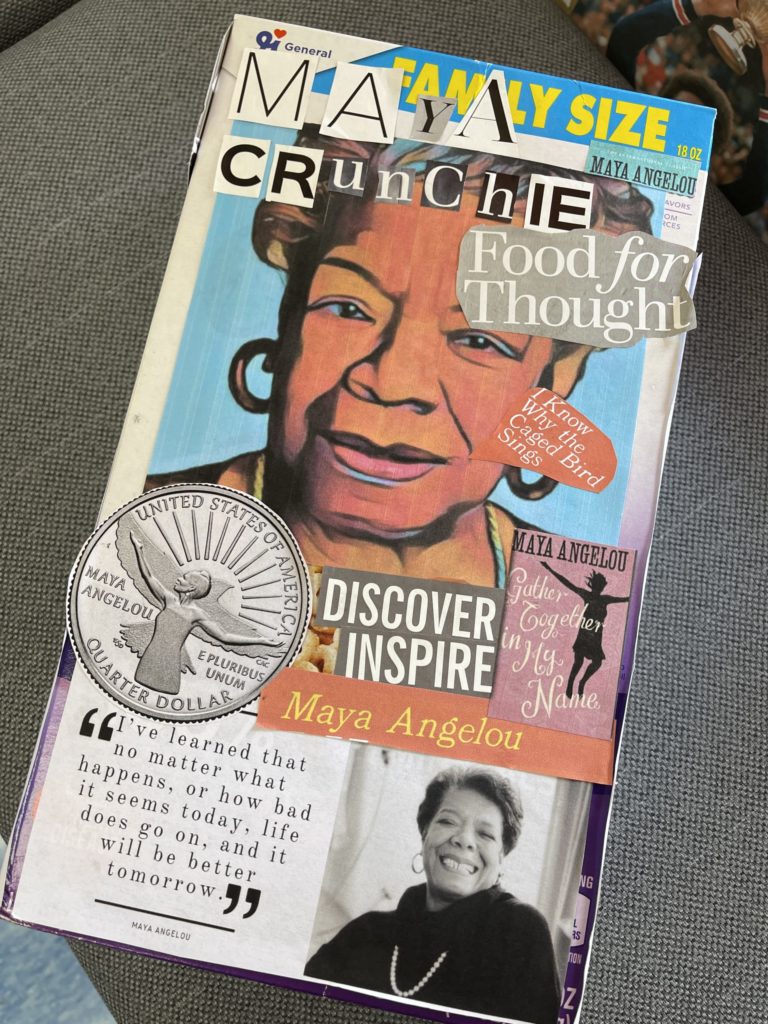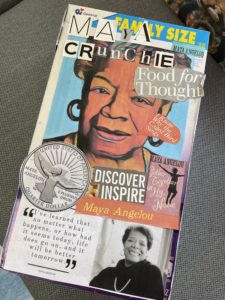 First Grade Designs Their Own 'Breakfast of Champions'
For decades, cereal boxes have been known for featuring images of prominent athletes on their packaging. First graders in Mrs. Mas' class designed their own cereal brand featuring influential persons of color. Each student researched a prominent figure and decorated their box with quotes, pictures, and more. Maya Crunchies boasts the words discover and inspire, while Rosa Parks' Courage Power Loops says, "I had no idea that history was being made, I was just tired of giving up."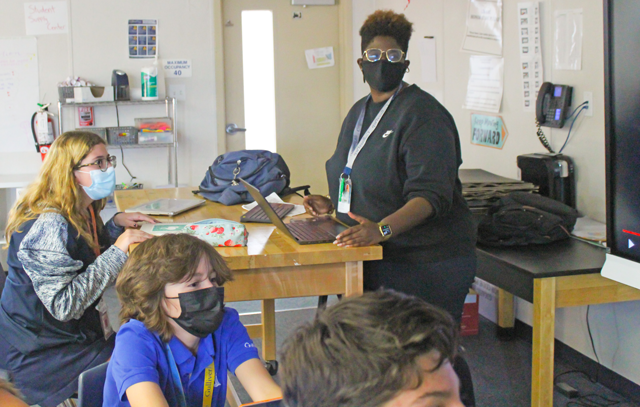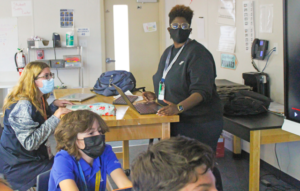 Faculty Spotlights
Through our Faculty/Staff Spotlight series, we invite our community members to get to know Gulliver Prep teachers and staff members across every division. In February, our spotlight featured Middle School Social Studies Faculty member, Ms. Gabrielle Smith.