Home >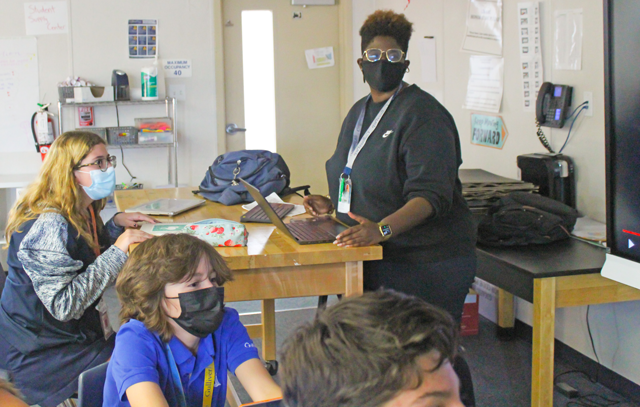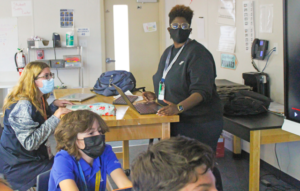 Each week through our Faculty/Staff Spotlight series, we invite our community members to get to know Gulliver Prep teachers and staff members across every division. This week, our Spotlight features Ms. Gabrielle Smith, Middle School Social Studies Faculty. Read on to learn about what she loves about our school, what she enjoys most about teaching her subject matter, and more.
Q: This is your first year at Gulliver; what have you found to be special about our school so far?
A: I love being able to learn and grow alongside my students, as well as receive guidance and build friendships with other staff. It's a supportive community.
Q: What is one thing people would be surprised to know about you? 
A: I'm a very competitive person, down to my preference for entertainment. I love reality tv shows such as Big Brother, Survivor, and The Challenge – anything dealing with strategy.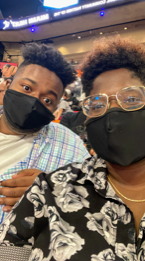 Q: What do you enjoy most about teaching Speech and Debate and Modern World Affairs?
A: It's really rewarding to be able to teach a subject I've had immense interest in since Middle School. I always tell my students the impact that speech and debate had on me. It's amazing to see students gravitate towards it – whether it comes to them naturally, or they learn to get out of their comfort zone.
Q: What is one goal you have for the school year?
A: Beyond the subjects that I teach, my ultimate goal is for my students to be able to walk away as confident, enlightened people, fostering an understanding of themselves and the world around them.
Q: What advice would you give Middle School students who want to pursue speech in debate outside of the classroom?
A: Students should expect to accept the amount of time and dedication that it takes to adequately prepare for tournaments. If you strongly want to compete, I encourage students to have a discussion with me for further information.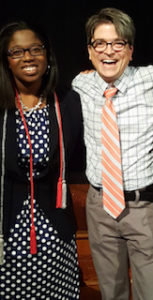 Rapid fire!
A must-read book this Black History Month: Children of Blood & Bone by Tomi Adeyemi
Favorite time of year: Winter! I love the cold; it's a great excuse to wear sweatshirts and hoodies.
Last TV series you binged: Selling Tampa 
A current favorite food: Pizza
Your go-to commute soundtrack: "Crown" by Chika