Home >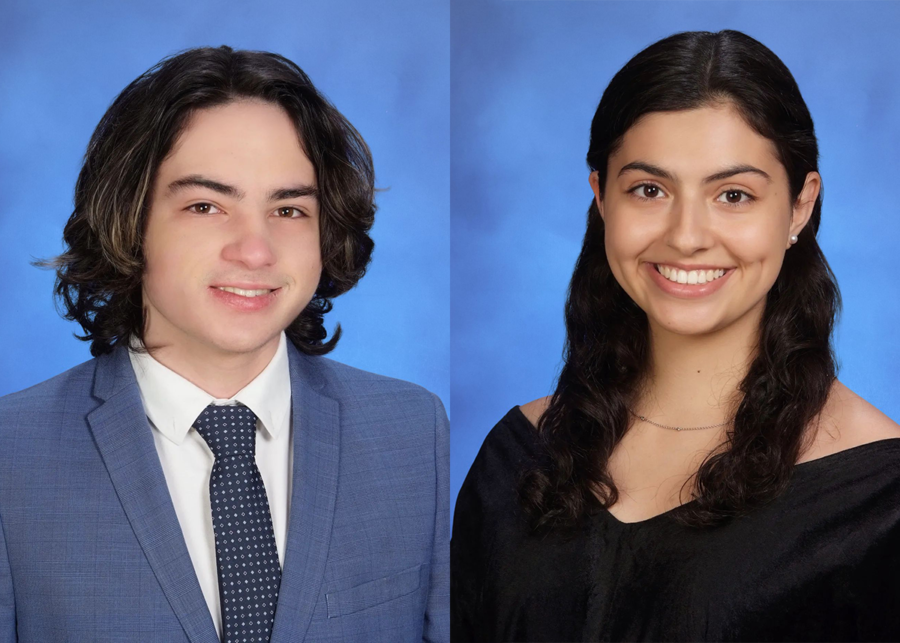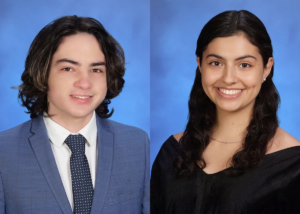 Gulliver Preparatory School is proud to announce that Ian Gill '23 and Victoria Paesano '23 have been selected as National Merit Scholarship winners. With this prestigious honor, they will each receive a National Merit $2,500 scholarship.
Earlier this year, the duo earned finalist recognition along with Jaedon Rich '23 and Ava Seymour '23, while Josh Trattler '23 was also recognized as a semifinalist. In addition, 15 members of the Class of 2023 earned Commendation in the National Merit Scholarship Competition: Luciano Assunto, Salo Bibas, Nico Breindembach, Julia Bueno, Nina Castro Alves, Andrea De Bedout, Leonardo De Paoli, Samantha Diaz, Gabrielle Gleason, Cassandra Kraft, Ava Levine, Will Olrich, Isabella Rezk, Alexis Roades, and Laura Rovira.
The 68th annual National Merit Scholarship Program began in October 2021 when high school juniors took the PSAT/NMSQT. Last fall, the highest-scoring participants in each state, representing less than one percent of the nation's high school seniors, were named Semifinalists on a state-representational basis, and more than 16,000 Semifinalists had an opportunity to continue in the competition.
From the Semifinalist group, over 15,000 students met the very high academic standards and other requirements to advance to the Finalist level of the competition. By the conclusion of the 2023 program, more than 7,140 Finalists will have earned the "Merit Scholar" title and received a total of nearly $28 million in college scholarships.
The National Merit Scholarship Corporation (NMSC), a not-for-profit organization that operates without government assistance, was founded in 1955 specifically to conduct the National Merit Scholarship Program. The majority of scholarships offered each year are underwritten by approximately 340 independent corporate and college sponsors that share NMSC's goals of honoring scholastically talented youth and encouraging academic excellence at all levels of education.