Home >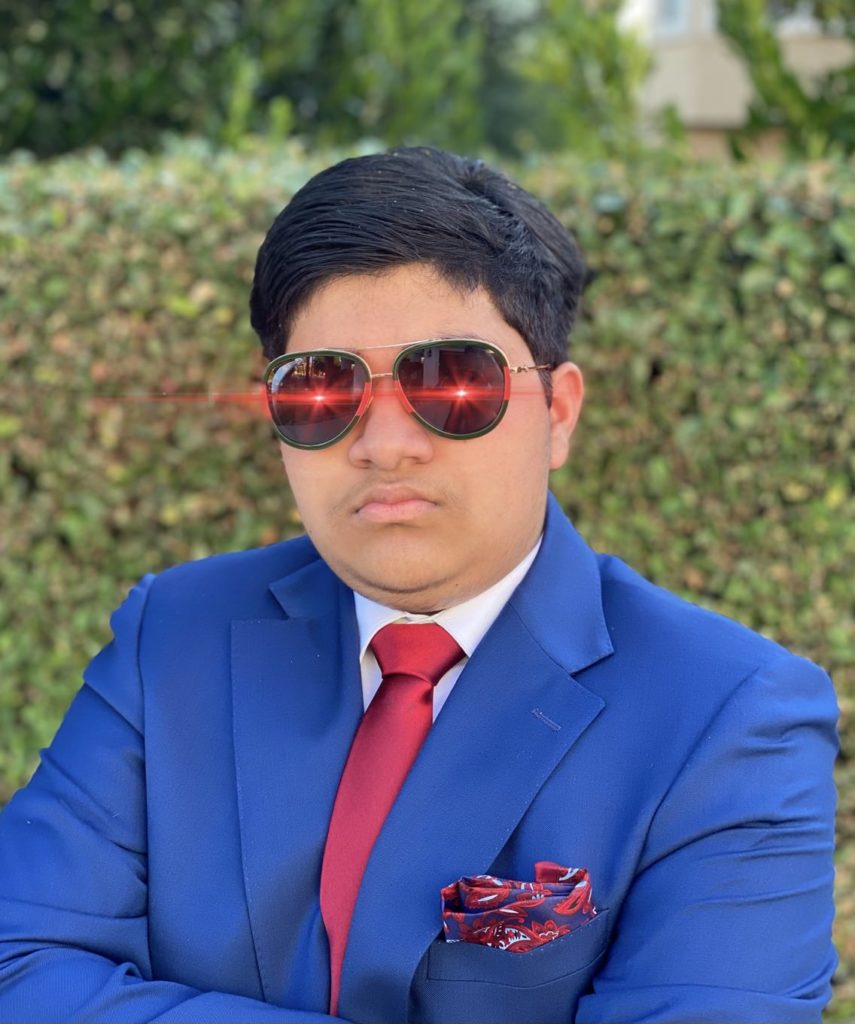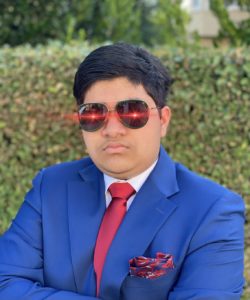 Nabeel Ishoof '26 is in his final year of Middle School at Gulliver Prep and he has already landed himself a job at US Bitcoin Corp and is well-versed in the world of cryptocurrency. As President of the National Junior Honor Society, he has a passion for service, in and outside of school. Gulliver is a family affair for the Ishoofs, as Nabeel's father, Saif, graduated in 1993 and his sister, Rania, is currently a sophomore. Read on to learn more about Nabeel.
Q: You currently serve as a Chief Meme Officer for US Bitcoin Corp, as well as another company. What does that mean, and how did you come across this opportunity?
A: I serve as a Chief Meme Officer for US Bitcoin Corp, which means that I control our company's social media strategy. There are a couple of other things that are entailed in this role that I am not at the liberty to discuss or talk about. I came across this opportunity by talking to one of the executives of the company, having a couple of meetings, then eventually leading to my employment/service with them. The biggest challenge around landing this job came when one of the co-founders asked me to prepare a slide presentation about Bitcoin mining and the crypto industry. It turned out that this presentation became part of my interview process and I was able to put the presentation skills I've learned at Gulliver to good use!
Q: How did you become interested in Bitcoin and cryptocurrency?
A: In 2015, my sister Rania and I participated in a computer science camp, where I was educated about blockchain and cryptocurrencies. At the same camp, there was a hacking competition in which kids made groups to participate, with the prize being a decent amount of Dogecoin. I partnered with my sister and we won the competition. We each received wallets that have digital keys to a wallet with Dogecoin online, and thus I got my first cryptocurrency there. From then on, my passion to learn and get educated about blockchain, cryptocurrency was exponentially boosted, leading me to read about it and understand it better, all leading me to my knowledge today.
Q: You recently gave a speech on Bitcoin and cryptocurrency to a group of young men from 5000 Role Models. How did you get involved with 5000 Role Models, and why?

A: The organization reached out to my father and asked if he knew anyone who would be willing to publicly speak and educate about Bitcoin and cryptocurrency. He recommended me, and thus I gave my presentation/speech shortly after it was requested. 5000 Role Models also wanted a good speaker to kick off their Coral Reef High School Chapter, so they thought bringing in someone younger would be insightful. I learned about the important work of 5000 Role Models and was inspired by the leadership of their Executive Director, Dr. Marcus Bright.
Q: Your family is very community and service-driven. What other community ventures are you involved in?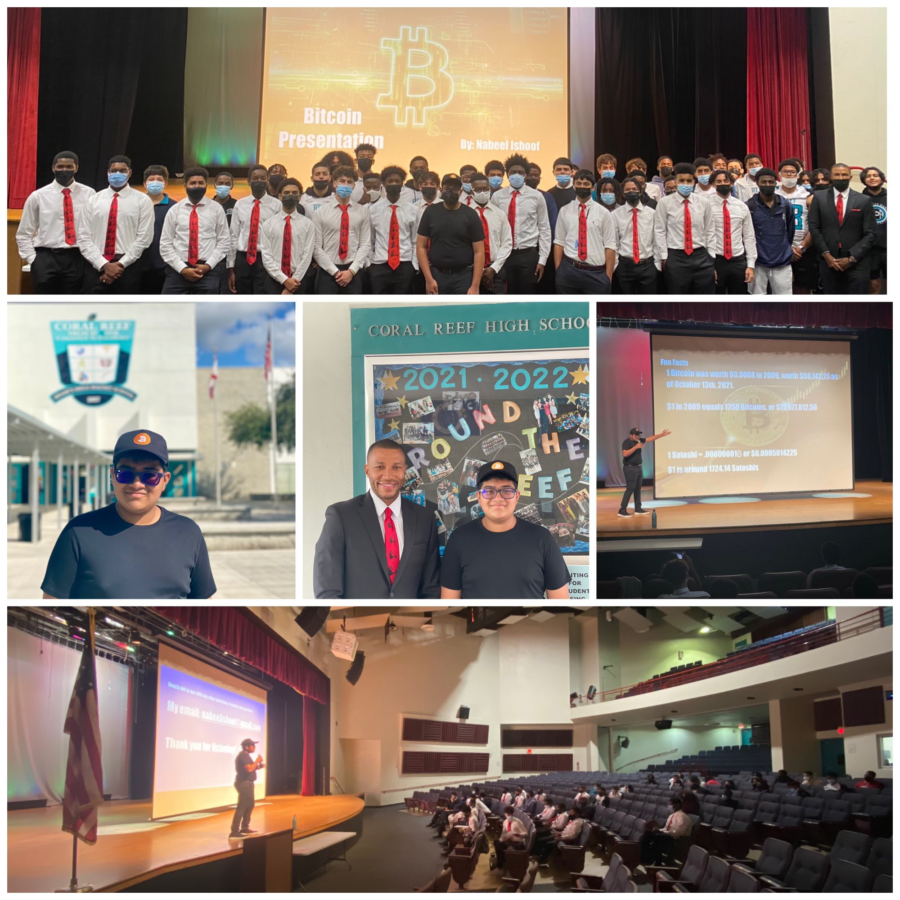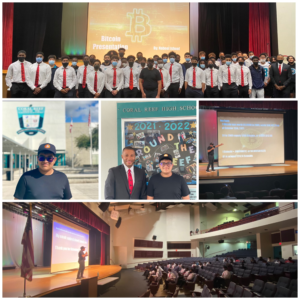 A: The main service/community-related venture that I am involved in is the Boy Scouts of America. I have been involved in scouting since second grade, starting as a cub scout, and transitioning to Boy Scouts in the sixth grade. We learn about the community and world around us and do certain service projects. We have done beach cleanups, renovations for schools, and many other projects to benefit our community. Another key service organization I am involved in is right here at Gulliver where I serve as the President of the National Junior Honor Society. In NJHS, I feel fortunate to serve alongside my fellow Raiders who share a passion for service. I also stay active in my faith-based community as a volunteer with the largest Coalition of South Florida Muslim Organizations.
Q: How does it feel to walk the same halls as your father did, and what does it mean to you to be able to carry on your family's legacy at Gulliver?
A: Personally, it feels very humbling to have the opportunity to carry on our family's legacy at Gulliver. I know that I have some pretty big shoes to fill, but I believe that now more than ever we all must embrace our roles in taking responsibility for the world around us. My sister and I learned from a very young age from our parents that we must engage with the world around us with a spirit of joy, curiosity, empathy, and a commitment to make a lasting impact. I feel happy that I get to attend a school that my father went to, and in doing so I can honor the values my family holds so dearly.
Q: How has Gulliver pushed you to discover new passions and lean into your full potential?
A: Gulliver has pushed me to discover new passions and lean into my full potential with math and science. I know that one of the largest reasons why I am a believer in cryptocurrencies and Web 3.0 is that I understand the math/functionality of the blockchain technologies themselves, which has proven invaluable. I am also grateful that through the Gulliver community and my Boy Scout activity, I've acquired a really important crypto mentor and champion in the form of Mr. Gianni D'alerta who is a Gulliver parent and scout leader.
I also took the Speech and Debate elective in the 2020-21 school year, which was a truly enjoyable experience that brought about my newfound enjoyment of public speaking and a lot of that is because of my teacher, Mr. Holmes. I plan on taking debate when I am at the Upper School, as I believe that the class at the Middle School significantly enhanced my speaking abilities. Another passion that got ignited at Gulliver is chess and I have the good fortune of saying that I was in chess club with Mr. Smith in kindergarten, and today in eighth grade I have him as my chess teacher! Chess has taught me so much about strategy, critical thinking, and logic.

Raider Rapid Fire!
Favorite place on campus: Mod 4 (Ms. G's classroom)
Your go-to afternoon snack: Tangerines
Favorite Gulliver memory so far: Serving as President of NJHS!
Future dream job: CEO of a tech company