Home >
U.S. Rep. Maria Salazar (FL-27) announced Gulliver Prep's Leo De Paoli '23, Jake Getson '23, Harry Sharma '23, and Josh Trattler '23 as winners of the 2021 Congressional App Challenge during a ceremony honoring the finalists for her Congressional district at the Main District Office on Tuesday evening. This marks the school's sixth-straight App Challenge victory, making Gulliver the only school in the country to win the Challenge six years in a row. Furthermore, all five finalists were teams or individuals from Gulliver.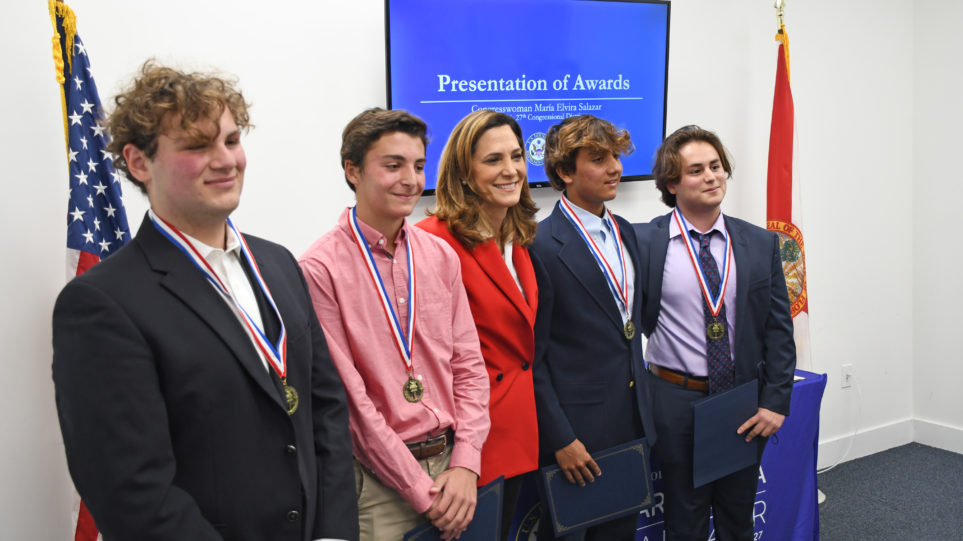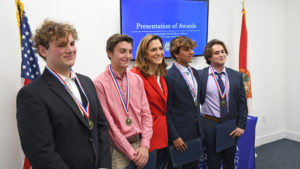 This year's winning app, PhishByte, detects if a message or email is malicious, alerts the user, and flags malice for later reference. The app also allows the user to manually insert and check potentially malicious links, allowing the user to hover over the link and view details and a rating of the link on a green (safer) to red (not safe) scale. To authenticate links and keep users safe, PhishByte uses a python-based machine running algorithm, leveraging the tools and mathematical functions in the NumPy library. To learn more, click here.
Challenge winners from across the country will be invited to present their apps to Members of Congress at the #HouseOfCode Festival this spring. At that time, all winning apps will be featured in the U.S. Capitol Rotunda for one year.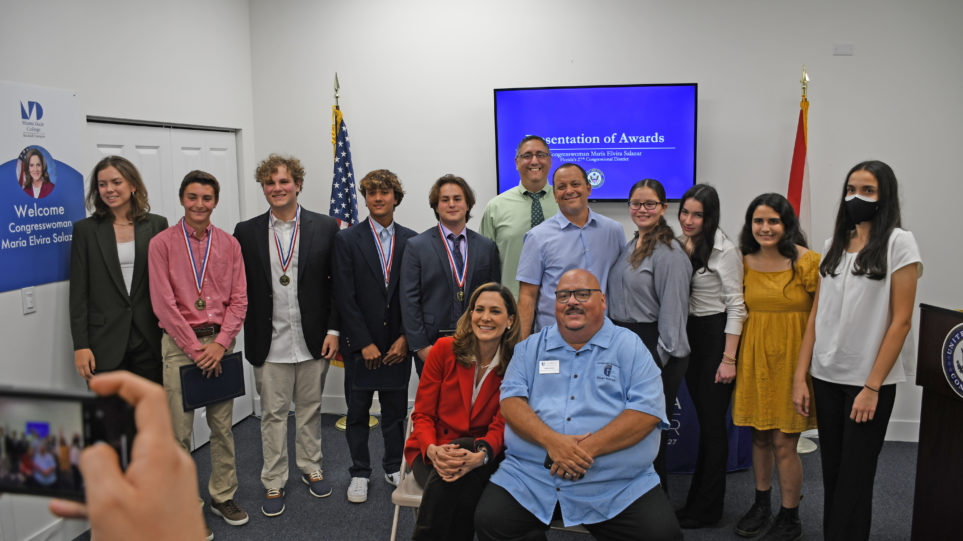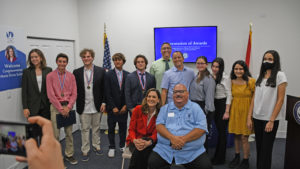 At Tuesday's ceremony, each team had the opportunity to present their app to Congresswoman Salazar and other functionaries from Florida's 27th CongressionalDistrict. Following the presentations, the Congresswoman announced the winning app and honored each of the teams with Certificates of Special Congressional Recognition. Additionally, Congresswoman Salazar has committed to matching each team with a mentor to provide vital feedback and guidance as students work to bring their apps to market. To view App Challenge submission videos from all finalists, click here.
As winners of this year's Challenge, the creators of PhishByte continue Gulliver's legacy of inspirational thinkers, catalysts of change, and leaders who are committed to making the world a better place. In 2020, John Schappert '22 won the App Challenge with his app, Geometry Aid; Jake Charron '21, Joshua Delgado '21, Kamal Kay-Ramos '21, and Jordan Schmidt '21 won in 2019 with AED Locator; Jake Seymour '20, Sebastian Quintero '20, Ishan Shah '20, Matthew Garcia '20, Ryan Costa '20, and Daniel Fleites-Cruz '20 won in 2018 with CR Coding (formerly known as Kickstart); Gaetan Almela '19 and Kristian Zedan '19 took first place with their ChromaTilt app in 2017; and Vicki Rios '17 won in 2016 with Simple Sign.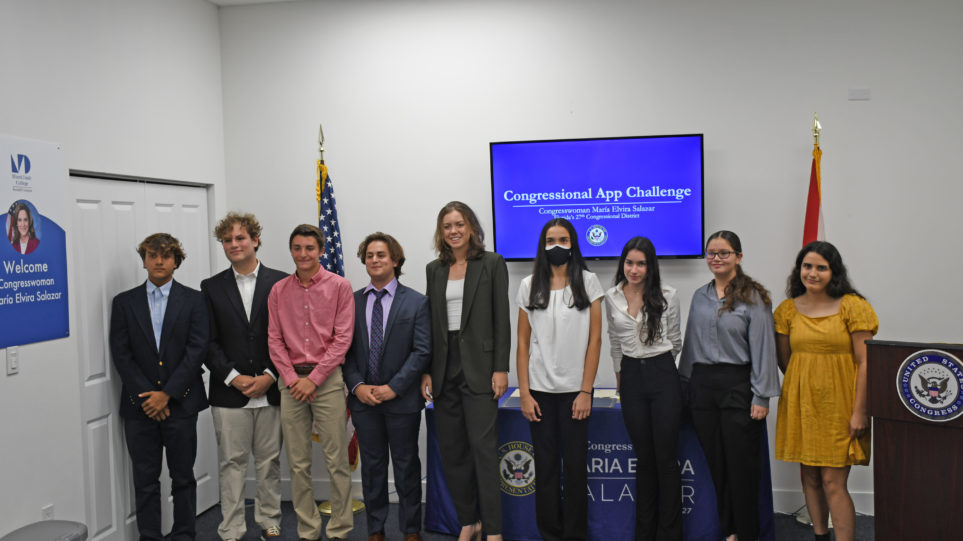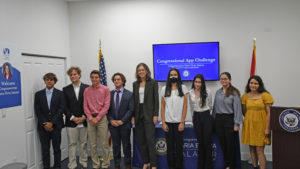 The Congressional App Challenge is a yearly competition that encourages middle and high school students to learn to code and pursue careers in computer science and STEM fields. With students enthusiastically returning to classrooms around the country, the 2021 Congressional App Challenge yielded 2,101 fully functioning apps by a total of 7,174 students. Three hundred forty Members of Congress hosted Challenges in their districts across 50 states, Puerto Rico, Guam, the Mariana Islands, the U.S. Virgin Islands, and Washington, D.C.