Home >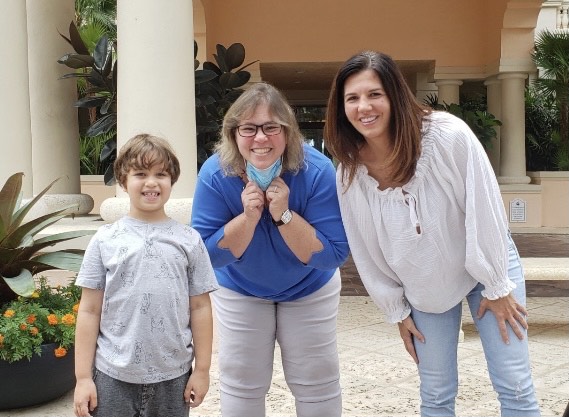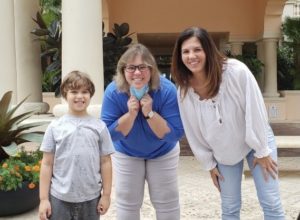 Through our Faculty/Staff Spotlight series, we invite our community members to get to know Gulliver Prep teachers and staff members across every division. This spotlight features Ms. Maruchi (Rodriguez-Feo) P '27, Primary School Faculty member. Read on to learn about her proudest moments, Gulliver memories, and much more.
Q: This is your 37th year at Gulliver Prep. What brought you here, and what keeps you here?
A: Many, many moons ago, my mom worked at Gulliver as the first Primary School assistant. My high school bus would drop me off at Gulliver after school. Soon after that, I began working in the after school program. I have worn many hats at Gulliver. I have taught in all the Primary classrooms, was Assistant Director at camp for years, and have been leading the kindergarten team for a few years now. What keeps me here is simple! The kids! And the families and the Gulliver family we teachers have become. 
Q: Are there any Gulliver peers that you credit as having been a positive influence on you? 

A Every teacher and colleague I have ever worked with at Gulliver have helped shape the teacher I am today. I have worked with many wonderful grade level coordinators that guided and helped me grow. Gulliver teachers are above the rest!
Q: What is one thing people would be surprised to know about you? 
A: Well, my claim to fame is that I am totally ambidextrous. I can mirror write using both my hands at the same time. Whatever one side can do, so can the other!
Q: What is one of your favorite Gulliver memories?
A: A few days after Hurricane Andrew, I remember Mrs. K sending out a message to all the teachers. We had no electricity and no cell phones yet. Her message was delivered by word of mouth, phone trees (those who had working phones), and old-fashioned showing up at people's houses. She called on the Gulliver family to come back to work. She said, "the children need us." So with no AC, some electricity, and sweaty brows, we came back and did what we do best. Teach, and love, and nurture. I will never forget that. Mrs. K set the tone and I feel proud to continue her legacy each and every day.
Q: How were you able to keep your students engaged in learning when some students were attending school in person and others online?
A: Well, I took that message from Mrs. K – "the children need us" – and got to work! It has truly been the most difficult year of teaching in my entire career. We had to literally reinvent the wheel of education. Every single aspect of teaching was thrown upside down and had to be reimagined. I can honestly say that I am glad it is almost over! I am looking forward to sitting in front of my kindergarteners on the rug, all together, and diving into a magical story, without a Smartboard or device in sight. 
Q: What are your proudest moments, personally and professionally?
A: Personally, my family of course. I am not only a proud Gulliver teacher; I am also a very proud Gulliver parent of a seventh grade Gulliver lifer! My proudest moments always come when I see what the students and teachers can accomplish. Since March of 2020, Gulliver teachers have gone above and beyond in order to provide our students with a safe and thriving learning environment
Q: Are there any special moments with former students that stand out?
A: Anytime one of my previous students comes to visit and share their fond kindergarten memories is special. They not only remember the friends they made, they remember that wonderful school family we each become every year. My favorite is when they are all grown up and bring their babies for me to meet!

Raider Rapid Fire!
Favorite time of year or event at Gulliver: Anything that involves us being outside and enjoying our beautiful campus. 
One of the last books you read: The Beverly Tatum book, Why Are All The Black Kids Sitting Together in the Cafeteria?
A hobby you picked up or went back to during quarantine: Like many teachers, my time was mainly spent trying to learn and figure out how to teach remotely, and only using a digital platform to teach. 
A guilty pleasure TV show: Anything from PBS
Your go-to afternoon snack or pick-me-up: Chocolate, of course!