Home >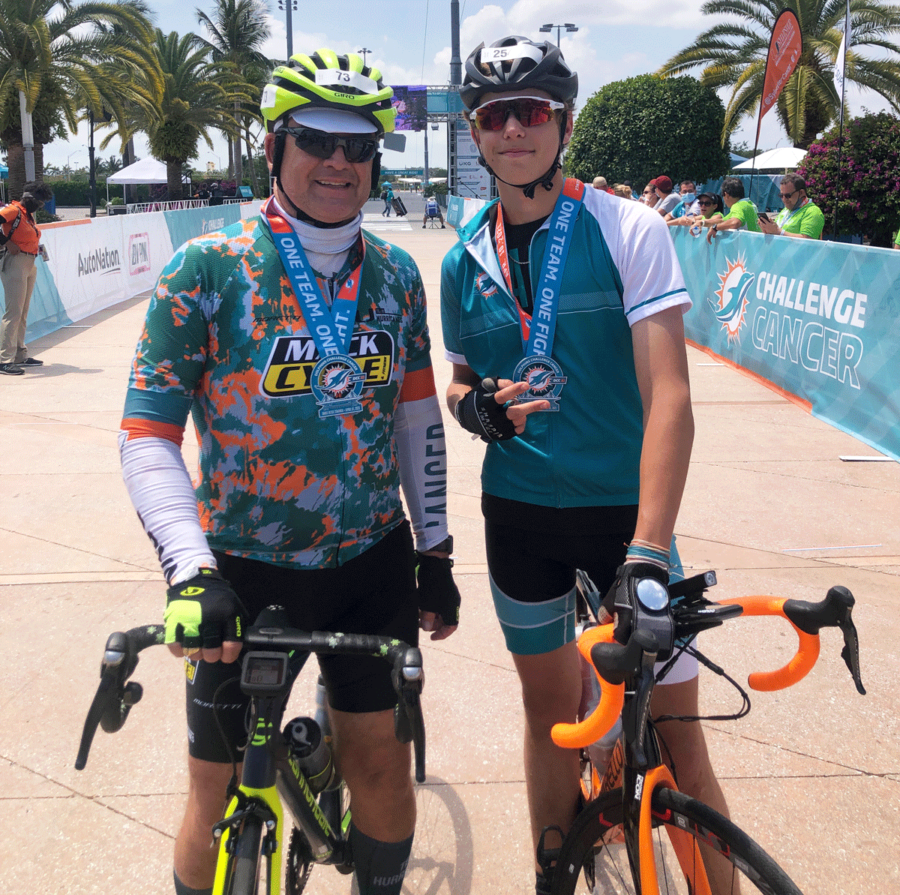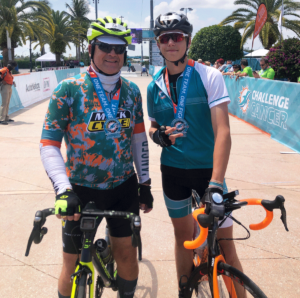 Each week through our Faculty/Staff Spotlight series, we invite our community members to get to know Gulliver Prep teachers and staff members across every division. This week, our Spotlight features Mr. Mike Sylver, Upper School Digital Mass Media Faculty member. Read on to learn about his involvement with Dolphins Challenge Cancer, top scuba diving spot, many passions, and much more.
Q: How long have you been at Gulliver? What keeps you connected to Gulliver? 
A: I'm in my 22nd year at Gulliver. I was a Gulliver parent before I started teaching here. My son was already a student in the Lower School and my daughter was just starting JK when Mrs. Krutulis approached me with an offer that was impossible to refuse. I've always appreciated the family atmosphere and attention to the individual that makes Gulliver the wonderful school that it is, and I love hearing about my students' professional accomplishments, such as being part of the broadcast crew at the Olympics and anchoring the news in a national market. Many of our alumni have become mentors for our students today.
Q: What is one thing people would be surprised to know about you? 
A: I'm pretty handy in the kitchen, having worked in various restaurants throughout high school and college. Give me some spices and a wok and I'm happy.
Q: You recently participated in the Dolphins Challenge Cancer event which supports life-saving cancer research at UM's Sylvester Comprehensive Cancer Center. How long have you been taking part in this annual event? How, and why, did you get involved?
A: Cancer runs deep in my family. I lost both grandmothers to the disease, and my sisters have survived everything from melanomas to breast cancer. This was my third year participating in the challenge. The first year I rode the 35-mile route and have done the 101-mile trip the past two years.
Q: You have so many interests from biking and broadcasting, to scuba diving and, of course, teaching. How did you discover your passion for all of these activities? How do they complement one another?
A: I've always been a photographer at heart, be it stills or video. My love of photography has allowed me to document my SCUBA diving and cycling passions. Cycling and SCUBA allow me to get some low impact exercise while providing me an outlet to decompress from the pressures of life.
Q: What have been your goals for this school year?
A: My main goal was to adapt to the hybrid learning environment and allow our students to tell their stories and share them with the entire Gulliver community in a professional manner. I will always love showcasing the work of students.
Rapid fire!
A part of your day that you look forward to: Waking up in the morning and facing the new day. Any day above ground and breathing is a great day.
Your must-haves for a long bike ride: Water, first aid kit, spare tube, air and patches, phone, and some type of nutrition.
Favorite movie or movie series: Star Wars and Star Trek
Top scuba diving spot: The island of Bonaire