Getting to Know Mr. Claude Charron, Upper School Engineering, Computer Science, and Biomedical Science Department Chair
Home >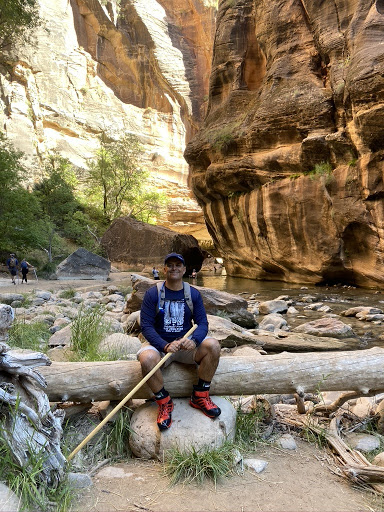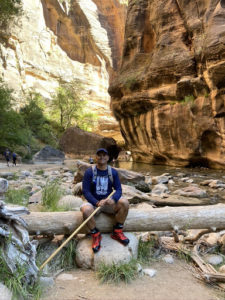 Each week through our Faculty Spotlight series, we invite our community members to get to know Gulliver Prep teachers across every division. Last week, we introduced Middle School's Mrs. Llano, and this week, our Faculty Spotlight features Mr. Claude Charron, Upper School Engineering, Computer Science & Biomedical Science Department Chair. Read on to learn more!
Q: How long have you been at Gulliver? What motivates you to get up and come to campus every day?
A: I have been at Gulliver for 23 years. What motivates me is the challenge. Being around such wonderful young and brilliant students provide me with the incentive to engage, inspire, and hopefully empower students to solve today's challenges.
Q: What is one thing people would be surprised to know about you? 
A: I am at peace when technology is nowhere around me. National Parks, the great outdoors, camping with my RV is my idea of heaven. Also, I share six grandchildren with my wife.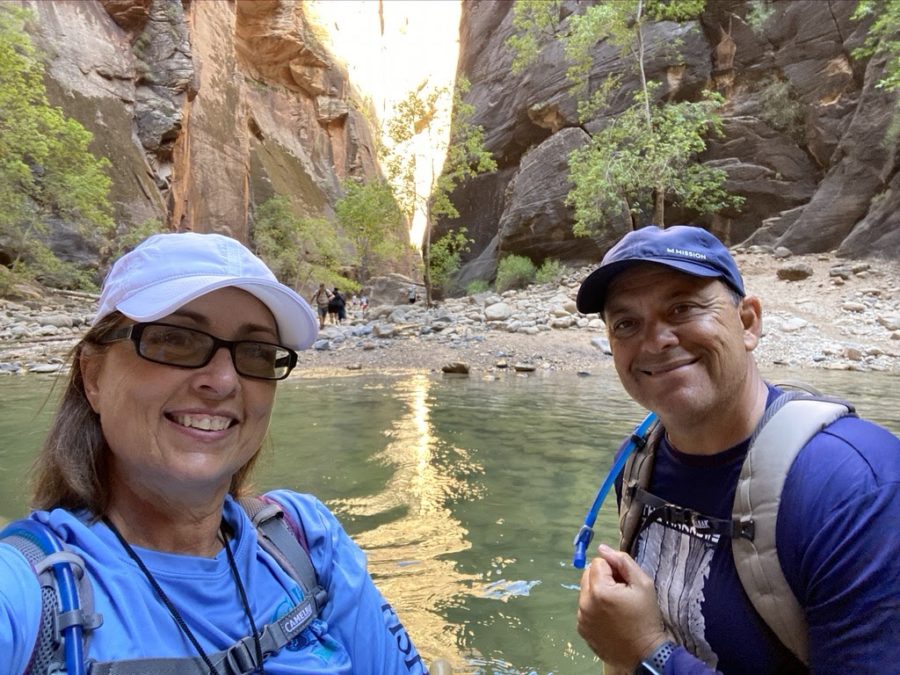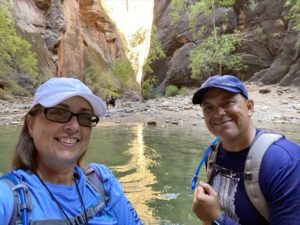 Q: You recently took a trip to Zion National Park. Give us the who, when, and why.
A: My wife and I took a three-week RV road trip to Utah to visit the beautiful National Parks. We left July 11 and returned on July 31. The three main places that we spent most of our time at were Canyonlands NP, Arches NP, and ending at Zion NP. [These are] some of the most beautiful places this country has to offer. Also, it was the best way to practice social distancing since we were in our RV.
 Q: What was your favorite part of the trip?
A: Using my electric bike going into Zion National Park right at sunrise. Beautiful! "The Narrow" located in Zion National Park, was one of the most amazing hikes of my life. Being able to wake up on location because we have an RV was wonderful!
Q: What are your goals for this school year?
A: Stay healthy and positive so I can be the best role model for my family and students in these crazy times.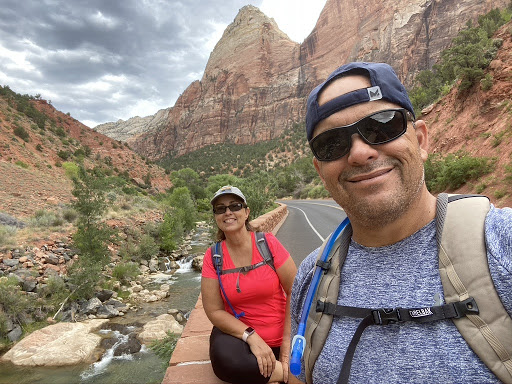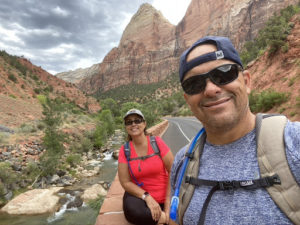 Rapid fire!
Favorite local restaurant: Crackers Casual Dining (Miami Springs)
Last movie you watched: Forrest Gump
Favorite Amazon purchase during quarantine: RV stuff
Your go-to mid-afternoon snack or pick-me-up: Sandwich 
Favorite recipe you discovered during quarantine: Wings