Home >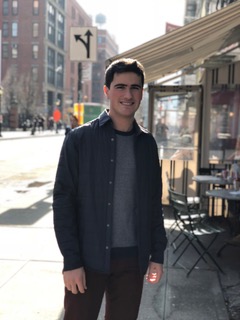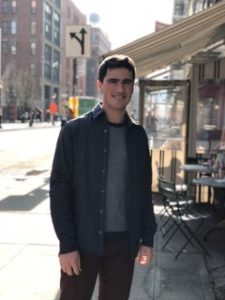 Nicolas Nefiodow '14 is currently in New York City, pursuing a Master's of Architecture at Columbia University's Graduate School of Architecture, Planning and Preservation GSAPP. He is also taking classes towards a Master of Science in Real Estate Development at the same school and hopes to merge business and architectural backgrounds towards the creation of responsible developments all around the world. Read on to learn more about his career path, his recent architecture presentation, "Variant Horizons," his favorite Gulliver memory,  his advice to current students, and more!
Q: What do you like about the work you are doing now? Describe your career path.
A: After graduating from Gulliver I went to Northeastern University to pursue a Business Administration degree. I quickly realized that I needed something else, something more creative. I then decided to take an architecture studio as an elective class following my long interest for the field, and luckily discovered a passion that changed my life. I decided to focus on architecture school while taking business courses on the side, and ended up graduating with both degrees. I was able to take advantage of the co-op program at Northeastern and focus both of my internships in New York City, hoping to get a feel of the city and hopefully make connections for the future. One of the best decisions of my life.
I have had the opportunity to explore environmentally friendly architecture while at work and throughout my education. I believe the future relies on a responsible built environment based on resiliency, communities, and affordability. Focusing design strategies to reduce energy waste, while using healthy materials for us and for our planet to effectively tackle climate change.
After graduating and getting a broader professional experience, I would like to start an architecture and development business, with an international practice and producing quality projects with the potential of improving people's lives.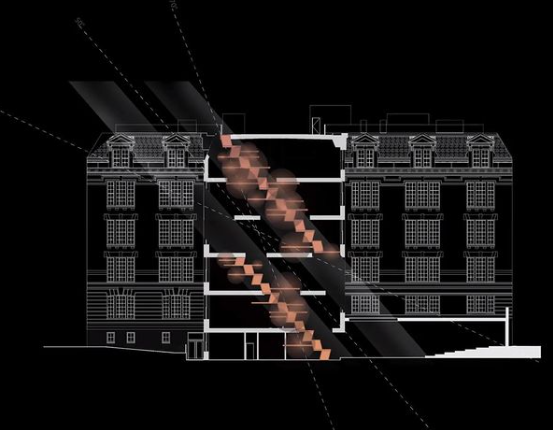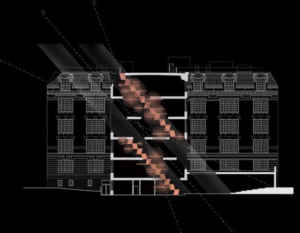 Q: Tell us about your recent architecture presentation "Variant Horizons."
A: Variant Horizons is a work-in-progress midterm proposal for the Architecture studio class I am currently taking at GSAPP. It deals with adaptive reuse of a building that used to be the home of Public School 64 in the Lower East Side of Manhattan. The building stopped functioning as a school more than twenty years ago and has struggled to be repurposed since. My project, lead by professor Karla Rothstein, has been exploring the possibility of bringing controlled amounts of natural light into every part of the building, including classrooms, the northern courtyard, and the basement to enrich future student's learning experiences. In addition to the dynamic natural light intake, the project seeks to create a perception of constantly changing horizons, overlooking certain parts of nature, the street, and the city skyline as one circulates throughout the building.
Q: Is there anything you learned during your time at Gulliver that you feel was helpful in your career?
A: Definitely! I quickly learned at Gulliver that it is possible to learn anything we want, as long as we try, and that being afraid of exploring our interests can only set us back.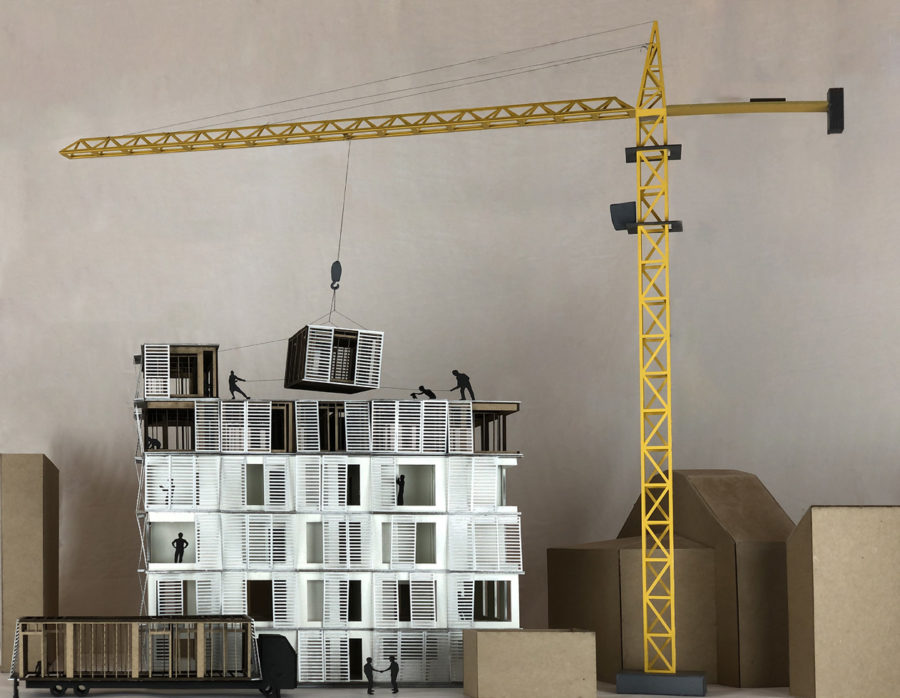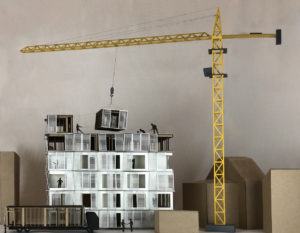 Q: Are there any Gulliver teachers or coaches that you credit as having been a positive influence on you?
A: I have many teachers to thank at Gulliver, most worked very hard to help me succeed and were always available when I needed them. Tyrone Sandaal for his personality and teachings. Yety Martin and Kathleen O'Malley for their commendable efforts to teach me math. Oscar Montero, Zoe Chen, and Drew Cardinale for introducing me to the world of languages. Last but not least, Gina Celic and Jessie Bayag for guiding me through college applications.
Q: What is your favorite Gulliver memory?
A: Running into my friends and classmates between classes. It always felt like being part of a large family. Some of them became my friends for life.
Q: As a Gulliver alum, what advice would you give to current students?A: Take advantage of languages, advanced classes and electives! Being able to explore career paths and exploit any talent at a young age will make your college, and future professional life, easier. Early exposure to different fields such as business, engineering, architecture, etc. will not only help you make the right decision when choosing majors in college, but will also give you an incredible advantage and general knowledge ahead of other students.
Rapid Fire!
Your favorite inspirational quote: "People who are crazy enough think they can change the world, are the ones who do." – Rob Siltanen
Current show you're binging on Netflix: Schitt's Creek
Favorite movie of all time: Forrest Gump
Your go-to Starbucks order: A simple cappuccino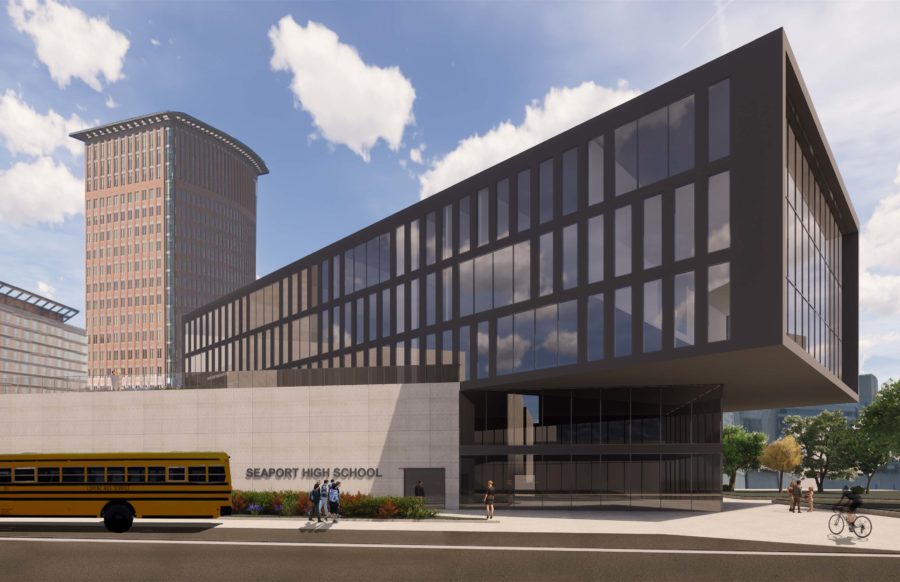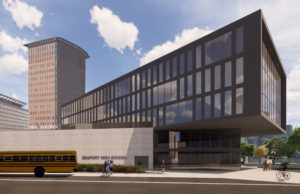 To view more of Nefiodow's work published by Columbia and Northeastern, click the links below:
At Award-Winning Firm, Handel Architects, Students Are Immersed in New York City Architecture Scene
Northeastern University, Stack Homes
Northeastern University Aquatic Center and Gymnasium