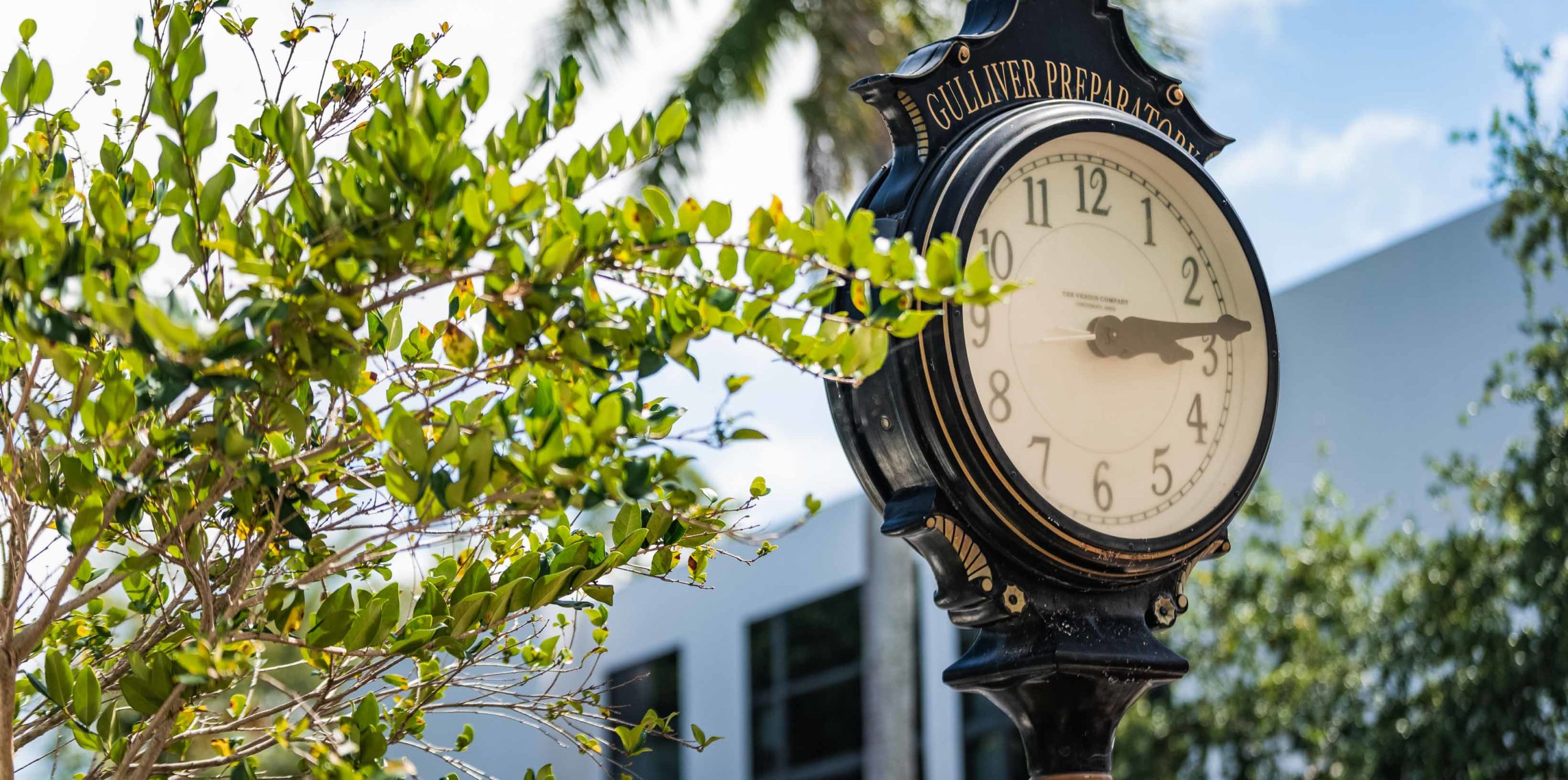 Archive
The Weekly Raider
Your one-stop shop for all things Gulliver Prep, The Weekly Raider is distributed every Tuesday.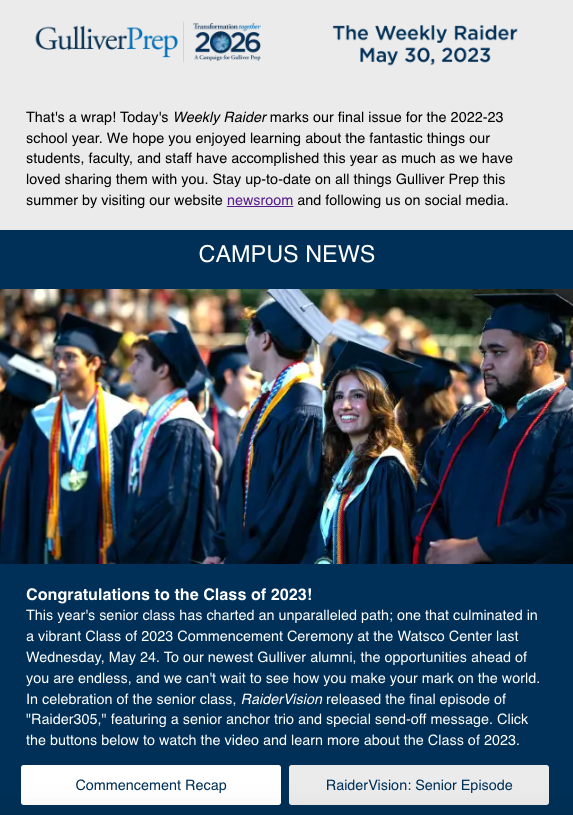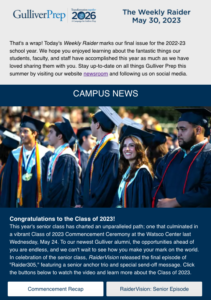 Click on any button to view the issue distributed on that date.
We hope you enjoy hearing about all the great things our students are doing in the classroom, on the playing field, on stage, and in the community, as much as we enjoy sharing them.
Got a story to share?
Let us know!