Home >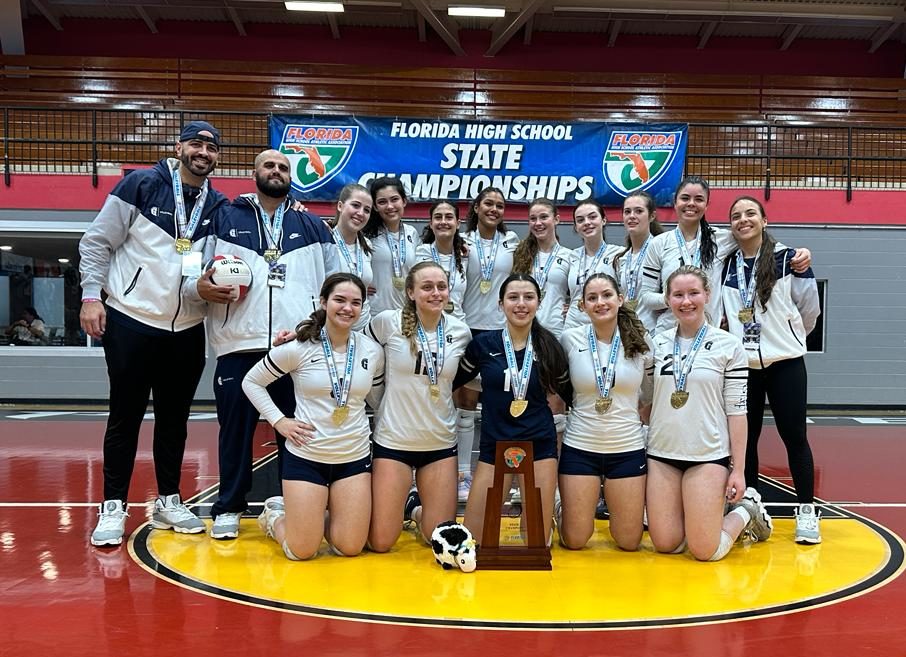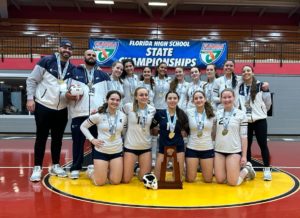 The Gulliver Prep varsity volleyball team won the Class 4A Florida High School Athletic Association (FHSAA) State Championship on November 11, 2023, with a 3-1 win over Bishop Moore (Orlando) at Polk State College in Winter Haven, FL. The state title marks the first in program history for the Raiders.
Gulliver won the first set, 25-12, before dropping set two, 17-25. With the match even at 1-1, the Raiders took set three, 26-24, to pull ahead, 2-1. Down 16-9 in the fourth set, Gulliver went on a 16-5 run to take a 25-21 set win and secure the victory.
The Raiders were led by recent University of North Carolina commit Jackie Taylor '24 with 26 kills, 6.5 blocks, and four digs. Hailey Brenner '24, who will continue her academic and athletic career at Kent State University, posted 23 digs and seven kills, while Julia Rose Rivera '25 recorded 13 kills.
Under the direction of third-year Head Coach Emilio Rodriguez and assistant coaches Sheila Rojas and Camilo Guerci, Gulliver had its most successful season to-date, finishing with an outstanding overall record of 29-3 that included state, regional, and district titles.