Home >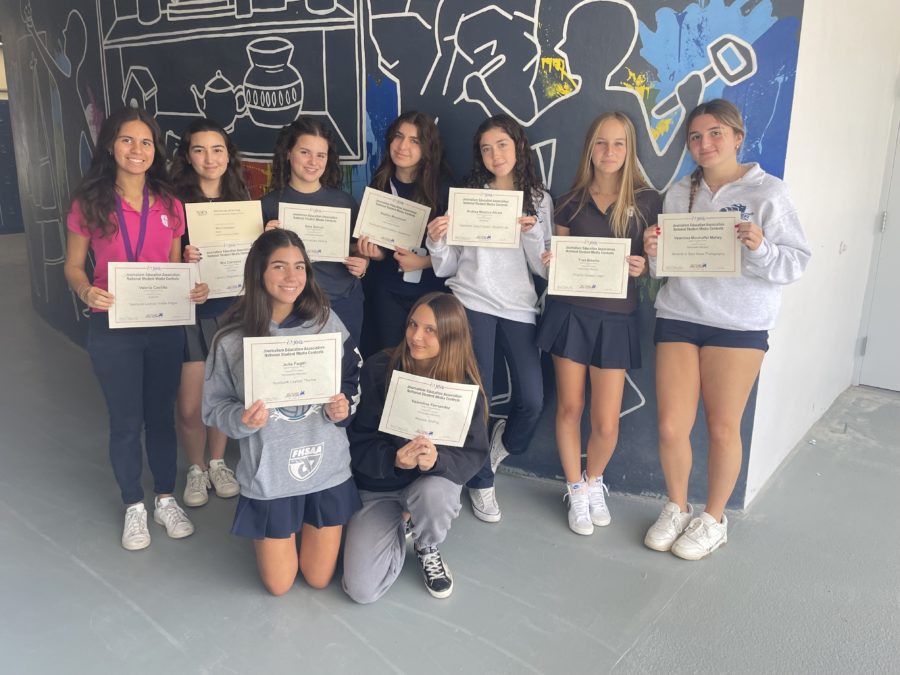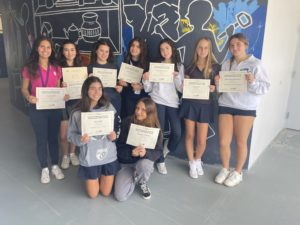 More than 4,700 journalism students from across the United States and abroad gathered in Boston earlier this month to participate in instructional sessions and on-site contests as part of the National Scholastic Press Association (NSPA) Fall Convention. Our Upper School Digital Mass Media students competed against 1,453 participants from 141 schools in contests involving writing, multimedia production, photography, and design, once again proving to be amongst the best of the best.
On-Site Contest Results
SUPERIOR
Valeria Castillo Colmenares, Yearbook Layout: Inside Pages
EXCELLENT
Andrea Malpica Alcala, Yearbook Copy/Caption: Student Life
Mia Carrasco, Literary Magazine: Layout
Simone Marin, Portrait Photo
Teo Dualibi-Ribeiro, Literary Magazine Photography
HONORABLE MENTION
Fran Binello, Graphic Design: Logo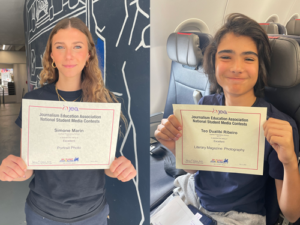 Valentina Fernandez, Review WritingValentina Mouhaffel Mattey, General or Spot News Photo
Sara Gelrud, Commentary Writing
Julia Fogel, Yearbook Layout: Theme
Sophi Massoumi, Yearbook Copy/Caption: Academics
Aside from on-site contests, students also received national individual awards, which recognized the best work produced for the 2022-23 school year.
Individual Recognition – Best in Show
Yearbook Layout Design, Top 10 at the National Level
Andrea Malpica, First Place
Valeria Castillo, Fifth Place
Ariella Zecchini, Seventh Place
Individual Recognition – Design of the Year
Mia Carrasco, '24, Honorable Mention, Literary Magazine Cover
Chiara Zecchini and Ava Burke, '23, Honorable Mention, Yearbook Theme Package
Staff Recognition – Best in Show
RaiderVision, First Place, Halloween episode of "Raider305"