Home >
On November 11, the Gulliver Prep Athletic Department recognized three outstanding student-athletes on the first National Signing Day of 2020-21, as Sophia Fornaris '21 (tennis), Chloe Hernandez '21 (swimming), and Alissa Pinciroli Pascual '21 (water polo) committed to continuing their athletic careers at the collegiate level.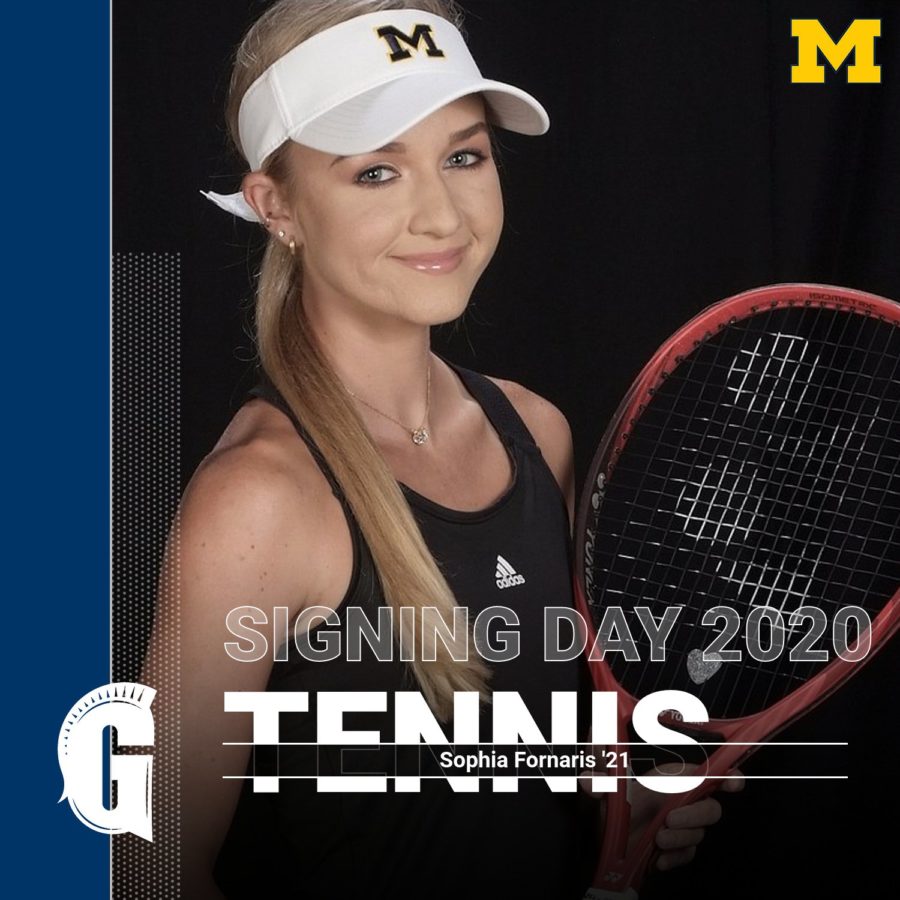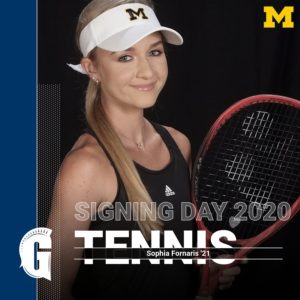 One of the top tennis recruits in the nation, Sophia will attend the University of Michigan next fall. Sophia has been a top USTA-ranked player since she was young, finishing No. 1 in the state of Florida in the 14, 16, and 18 and under divisions. She has received Florida's Sportsmanship Award two times, was a nominee for Florida Scholar-Athlete, and received the prestigious USTA Florida Albert Carrington Balink Player of the Year award this year.
Sophia helped the Raiders to the 2019 FHSAA state title, while winning district and regional individual titles that season, as well. She also won individual district and regional titles in 2018, finishing as runner-up in the state tournament. A two-time Miami Herald all-county first-team honoree, Sophia has maintained a 5.25 GPA and is a member of the Spanish Honor Society, National English Honor Society, Mu Alpha Theta Math Honor Society, and Rho Kappa National Social Studies Honor Society.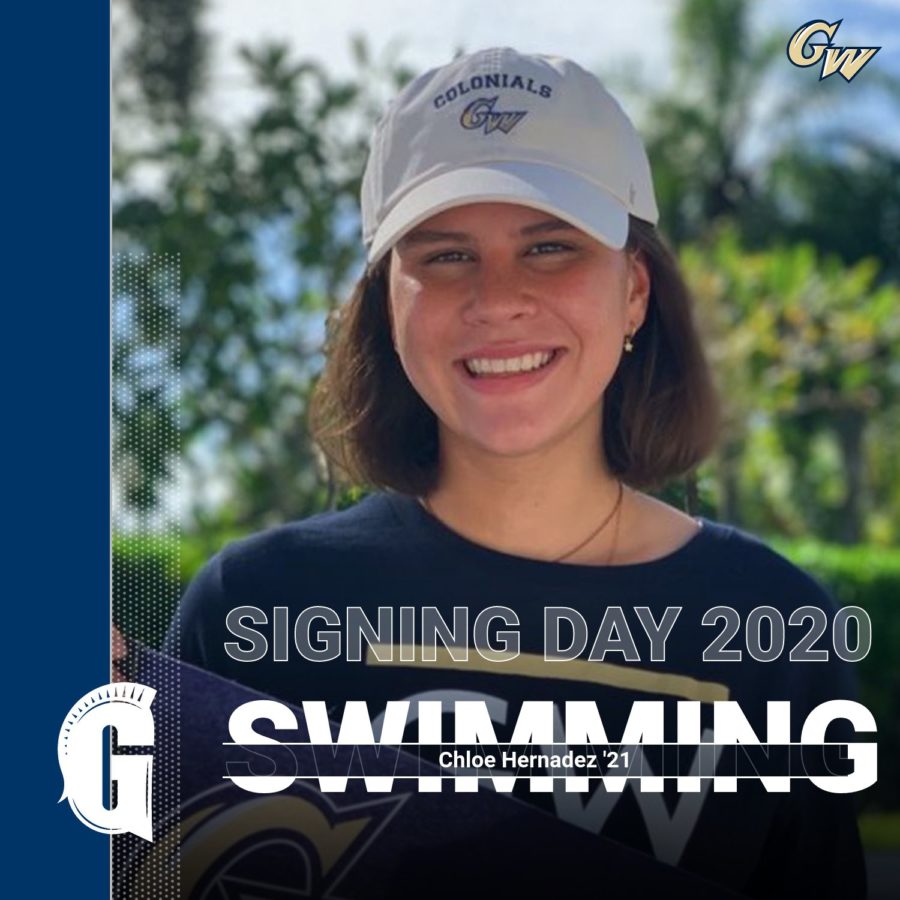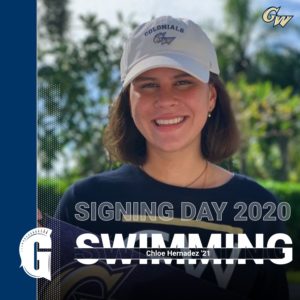 A leader in and out of the pool, Chloe will continue her swimming career at George Washington University and plans to major in marketing and graphic design. Chloe began swimming at Gulliver in eighth grade, advancing to the state championships. Since then, she has been part of three state championship teams and six state title-winning relay teams, and was state champion in the 50 free. She has been selected to the All Miami-Dade County First Team all four years of her career, and was selected as the 2020 All-Dade County Swimmer of the Year while also receiving nominations for the All-Dade County Athlete of the Year award. 
Chloe's accomplishments in the pool mirror the accomplishments she has made in the classroom and in the community. She is a member of the National Honor Society, Rho Kappa National Social Studies Honor Society, National Art Honor Society, and Science National Honor Society. Chloe serves as President of the Life Skills Program, has been part of the Gulliver Link Crew and freshman class mentoring program, is the leader of Gulliver's Student-Athlete Leadership Council, and is also the lead athlete representative for Florida Gold Coast LSC and USA Swimming.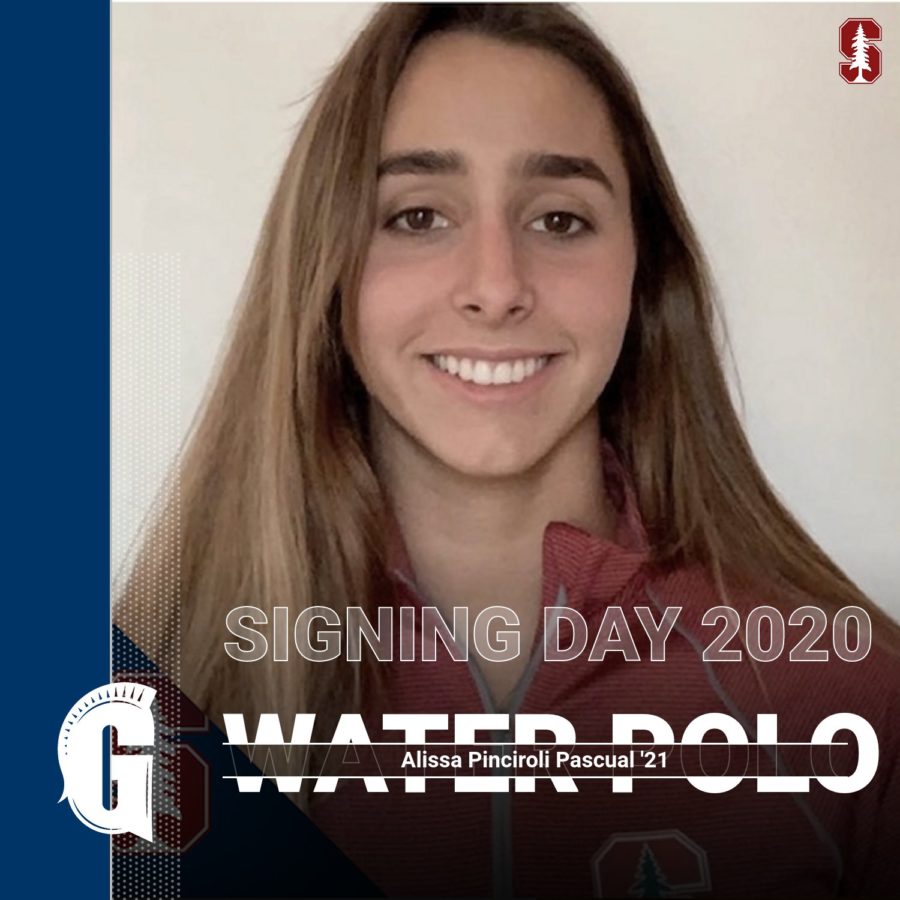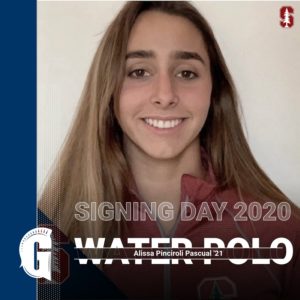 A Brazilian National Water Polo team member, Alissa will attend Stanford University, home of the 2019 NCAA Women's Water Polo National Champion Cardinal. Alissa is a 2019 NISCA All-American and Miami Herald Water Polo Athletic Award winner, earning First Team All-Dade honors after scoring 136 goals and notching 111 steals for the Raiders. She was a member of Gulliver's state championship swim team in 2019 and was named First Team All-Dade in swimming in 2020. Alissa helped lead the Raiders to an FHSAA state runner-up finish in 2017, and in the same year, her team took first place in the Gold Division at the Junior Olympic Games in California.
This past spring, Alissa organized and launched an outdoor camp for children in her local community to foster a sense of community during the COVID-19 pandemic. A 2020 USA Water Polo Academic All-American, she is a member of the National Honor Society, Science National Honor Society, and Rho Kappa National Social Studies Honor Society.