Home >
We are thrilled to announce a generous gift to Transformation. Together. 2026., Gulliver's capital campaign.
Cassey and Angel Morales P '27 '29 joined the Gulliver community in 2021 after moving their family from New York City to Miami. For Cassey, the move marked a return home to the city of her upbringing after nearly 30 years in the northeast. Their daughter, Gaby, and son, Danny, are enrolled in Gulliver's International Baccalaureate (IB) Middle Years Programme (MYP) in eighth and sixth grade, respectively.
Our family's experience at Gulliver has been everything we hoped it would be, plus some. We were seeking a school that was not only academically rigorous, but warm, welcoming, and genuinely devoted to developing children into well-rounded young adults. Gulliver has allowed our family to enjoy a seamless transition to the best city in the country, and we could not be happier or prouder than we are to be members of this amazing community.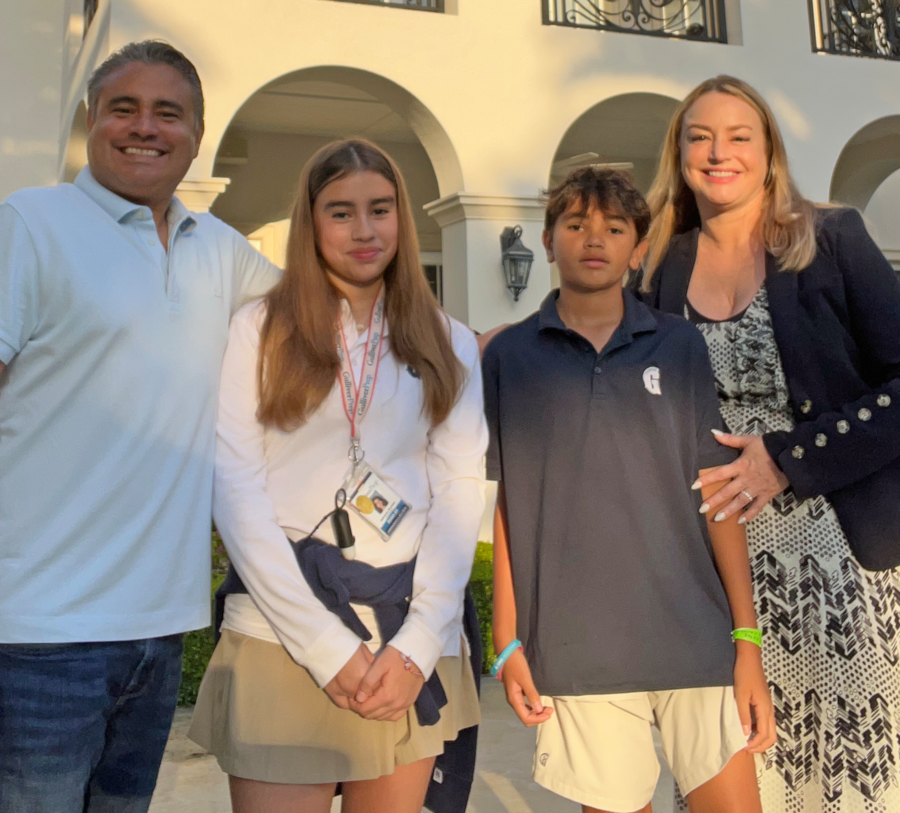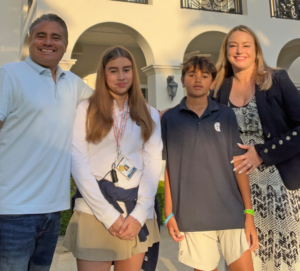 The Morales family is committed to educational philanthropy and has chosen to make Gulliver a top philanthropic priority alongside their support of other non-profit educational institutions. Realizing that their children have been the direct beneficiaries of the new Center for Student Life on the Marian C. Krutulis PK-8 Campus, the Morales' wanted to help provide a high caliber learning space to Upper School students as well. For this reason, they have come forward with a generous gift to name the Learning Terrace at the Upper School Campus.
"Gulliver students are incredibly fortunate to learn and collaborate in these thoughtfully planned spaces," said Cassey, who serves on Gulliver's Board of Trustees. "We were drawn to the opportunity to support an outdoor learning space to extend the classroom into the fresh air and allow for creative collaboration."
The Learning Terrace is part of the new Academic Building, which is currently under construction as part of Phase III of our campus master plan for transformation.
"Our gift is in appreciation for all that Gulliver has already done for our family and for the bright future it has helped create for our children," said Cassey. "It is an exceptional, unique school and we are proud to be able to support Gulliver in this way."
To learn more about Gulliver's capital campaign, please visit gulliverprep.org/campaign.