Home >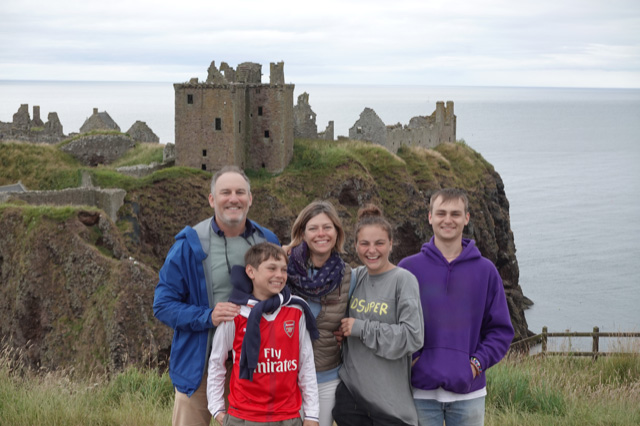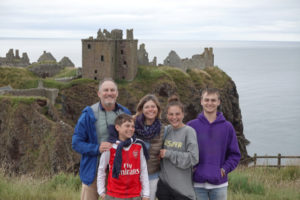 We are thrilled to kick off the school year with news of a spirited gift made to Transformation. Together. 2026. – Gulliver's capital campaign.
Scott '86 and Kelly Davidson P '20 '26 have been dedicated members of the Gulliver community for more than 50 years. Scott, who currently serves as our Board Chair and Varsity Boys' Soccer Head Coach, graduated from Gulliver in 1986 and his son, Schuyler '20, recently joined him as an alumnus. Scott and Kelly's youngest son Sawyer '26 is continuing the Raider family legacy.
"Gulliver is a special institution that attempts to live up to the highest ideals of its unique mission. It is, and has long been, incredibly important in the development and life of our South Florida community," said Scott. "I am incredibly proud of my association with the school and think I started bleeding Gulliver blue when I was three years old!"
The Davidsons' Gulliver journey began when Scott's mother, Judith, chose Gulliver as the school of choice for her sons. To honor the start of this lasting family legacy, Scott and Kelly have come forward with a gift to name a space that is beloved by many generations of Raiders: the Judith Davidson Atrium at the Upper School Campus.
My mother, her focus on education, and her relationship with Mrs. K, and their shared values, brought my family to Gulliver. I wouldn't be fortunate to be part of the Gulliver community without her, and it's nice to be able to acknowledge her large intellectual gift to me with this small way of remembering her.
Transformation. Together. 2026. will build on our school's commitment to excellence by providing facilities that position Gulliver as a global leader in independent school education. As an alumnus, thought leader, coach, and parent, Scott is delighted to see expansive opportunities on the horizon for all Raiders.
"Gulliver has always been a place that has welcomed, encouraged, and developed a broad and diverse group of students and faculty while being at the forefront of academic leadership. Our capital campaign helps us ensure that we are able to deliver to current and future generations an even better version of the Gulliver we know and love."
To learn more about Gulliver's capital campaign, please visit gulliverprep.org/campaign.