Home >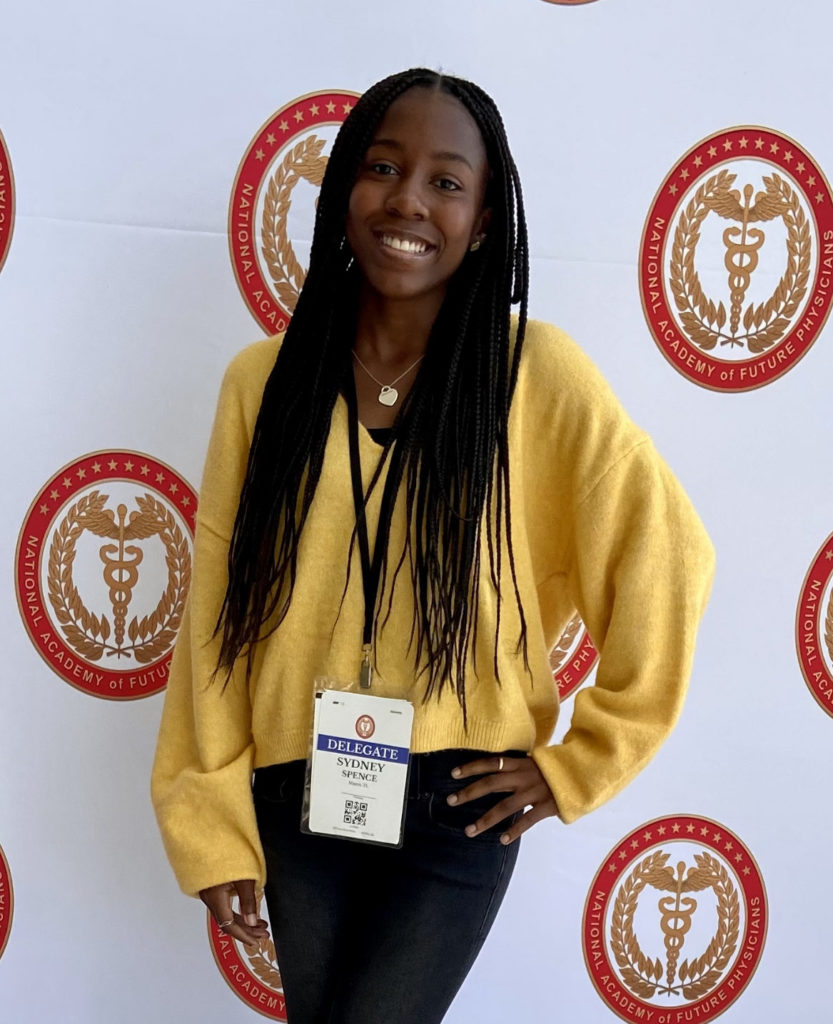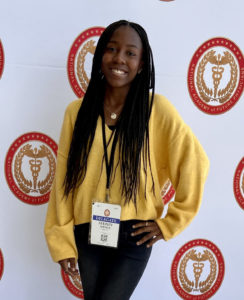 Sydney Spence '26, a second year biomedical sciences student at Gulliver Prep, was recently chosen as a Delegate representing the state of Florida at the Congress of Future Medical Leaders/Future Doctors and Medical Scientists. 
A verified honors-only program for high school students who are dedicated to the service of humanity through medicine, The Congress seeks to honor, inspire, and motivate students and help them stay true to their dreams. More than 5,000 students from all over the world were selected for The Congress based on their dedication to entering the medical field as physicians or medical scientists, and their leadership potential and academic excellence.
Throughout three transformative days at the University of Massachusetts Lowell, Sydney had the opportunity to participate in a live surgery of a rotator cuff repair, hear from esteemed speakers, and meet Nobel Prize winners in medicine and science. As a Delegate, she networked and met some of the world's leading medical pioneers, groundbreaking researchers, and young prodigies leading the future of medicine and medical technology. She also heard from patients who have had their lives changed (or saved) by advances in medicine – all a direct correlation to what she is learning in Gulliver's biomedical sciences honors classes.
Outside of her passion for science and medicine, Sydney is in her third year of studying Japanese and is a three-year member of the cheerleading team at Gulliver. Additionally, she is active in several student clubs, including Red Cross, HEAL, Black Student Union, and Breakthrough Miami. Read on to learn more about Sydney's experience as a Delegate, her future aspirations, and more.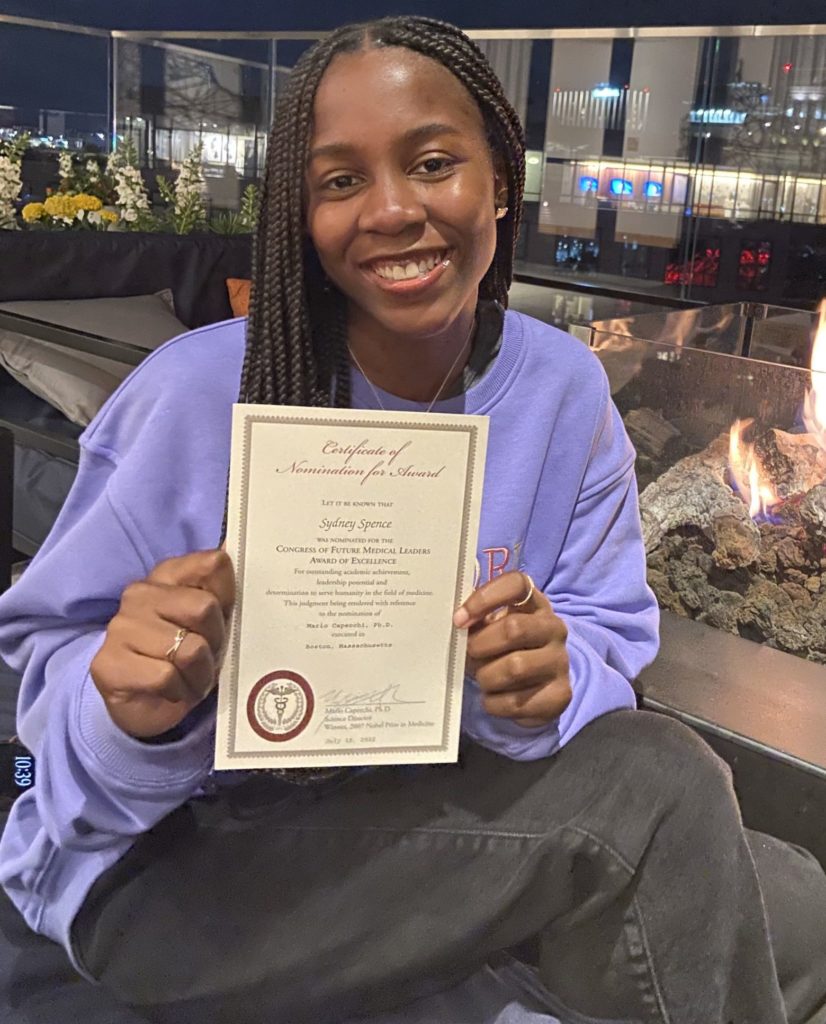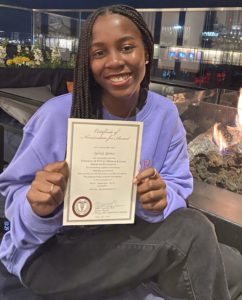 When and how did you discover that you were interested in medicine? What do you love about it?
Ever since I was young, I've been curious about science; mixing concoctions with anything I could find around me, building virtual prosthetics, and studying anatomy with dissections as young as eight years old. My inquisitiveness pushes me to experiment and find answers, I find satisfaction in thinking and answering life's unanswered questions, and the fact that the science behind medicine is able to help others, is extremely fulfilling.
How did your experience in Gulliver's biomedical sciences program influence your interest in the medical field? How did it lead to and/or help you prepare for The Congress of Future Medical Leaders?
Gulliver's biomedical sciences program allows me to be fully engaged in the process of experimenting and finding answers. The program has also allowed me to take the initiative to conduct studies, like a medical professional. Taking on a role, similar to a medical leader, prepared me with experience and enhanced knowledge before being chosen to participate as a delegate at The Congress of Future Medical Leaders.
What was the most impactful part of The Congress of Future Medical Leaders? 
Along with being mentored by the most powerful people in science and medicine, I was honored to take the Hippocratic Oath, under the direction of Dr. Stephen Mitchell, Dean Emeritus at Georgetown Medical School. The oath is historically taken by physicians, to swear, by a number of healing gods, that specific ethical standards need to be upheld.  
How would you say that being a student at Gulliver has allowed you to grow, discover new passions, and experience new ideas and opportunities?
Gulliver provides me with exposure to opportunities for higher learning and hands-on interactions which further ignites my interests. Through the wide variety of clubs and sports, I have also discovered new passions, enhanced my leadership skills, and built meaningful friendships. 
What are your future aspirations in the medical field, and overall?
I would like to become an award-winning physician-scientist leading innovative, cutting-edge medical research, and overall aspire to be a change agent and make a difference in the world.