Home >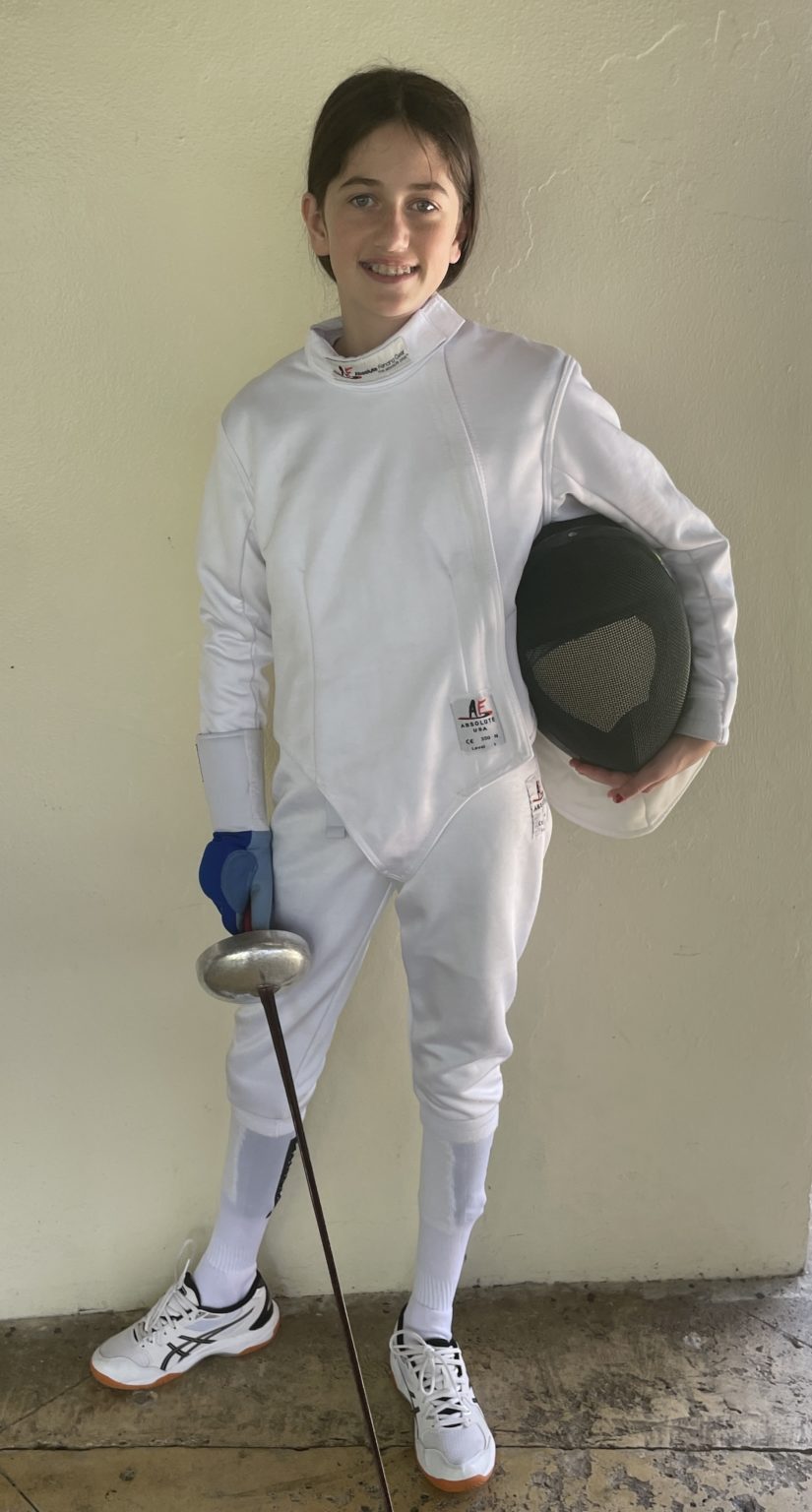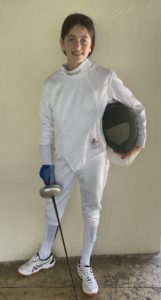 Clara Friedman '29 has discovered a unique passion outside of school – competitive fencing. An avid drama student and member of the International Baccalaureate Middle Years Programme (IB MYP), Clara is in her fifth year at Gulliver, having been a Raider since second grade. Read on to learn more about how she became interested in fencing, what she loves most about the sport, how she has grown during her years at Gulliver, and more.
Can you give us some background on your fencing career?
I'm a member of the Epee Miami Fencing Club. When you practice fencing you compete every time you practice and I have started participating in tournaments. My first was last Saturday (on my 12th birthday!). I am a member of the United States Fencing Association (USFA) and plan to continue working on my fencing skills and enter in more tournaments locally. There are a lot of great fencers at my club who attend local, national, and even international competitions, so it's fun to fence against those who have a bit more experience and learn from them. I really like my club because there are a lot of kids my age and I've made new friends. My coaches are really great at teaching and making sure you improve.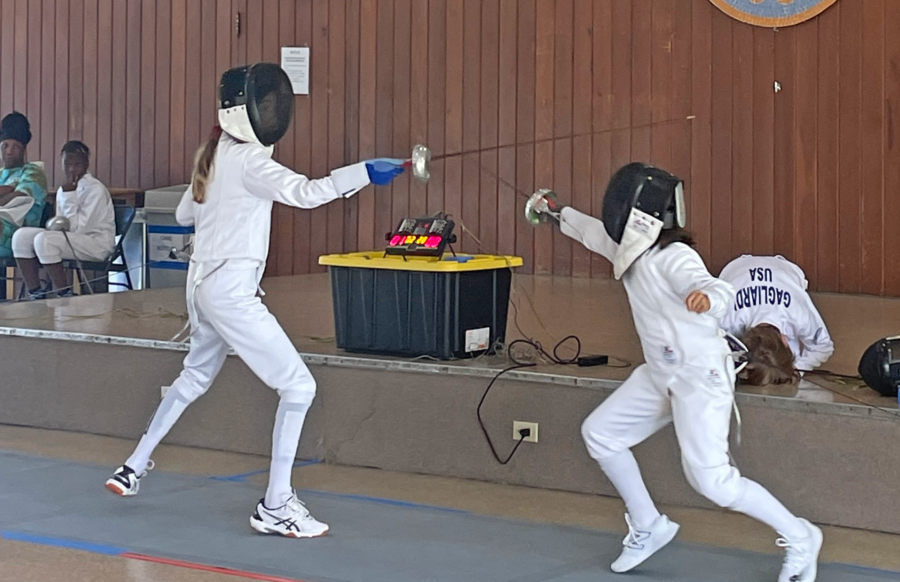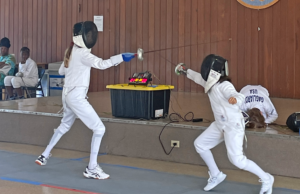 How did you become interested in fencing?
I started fencing in October 2021. After trying soccer, tennis, karate, and Jiu Jitsu, I found out that I really like martial arts. In kindergarten through third grade I also played chess. My mom suggested fencing as an option to try and see how I like it. Fencing is a martial art but also includes strategy. You have to try to predict your opponent's moves and react very quickly at the same time. My weapon is an epee blade. There are other types, but I like epee because you can score a point by hitting your opponent anywhere on their body.
 What do you love most about fencing?
I like that it has strategy and you have to figure out what your opponent's strengths and weaknesses are, and predict their next move. It is one of the only sports that uses a weapon. It's a big mental workout while trying not to get stabbed with a sword.
How have you seen yourself grow over the years at Gulliver?
I am more comfortable in front of people and I have really become a more confident presenter.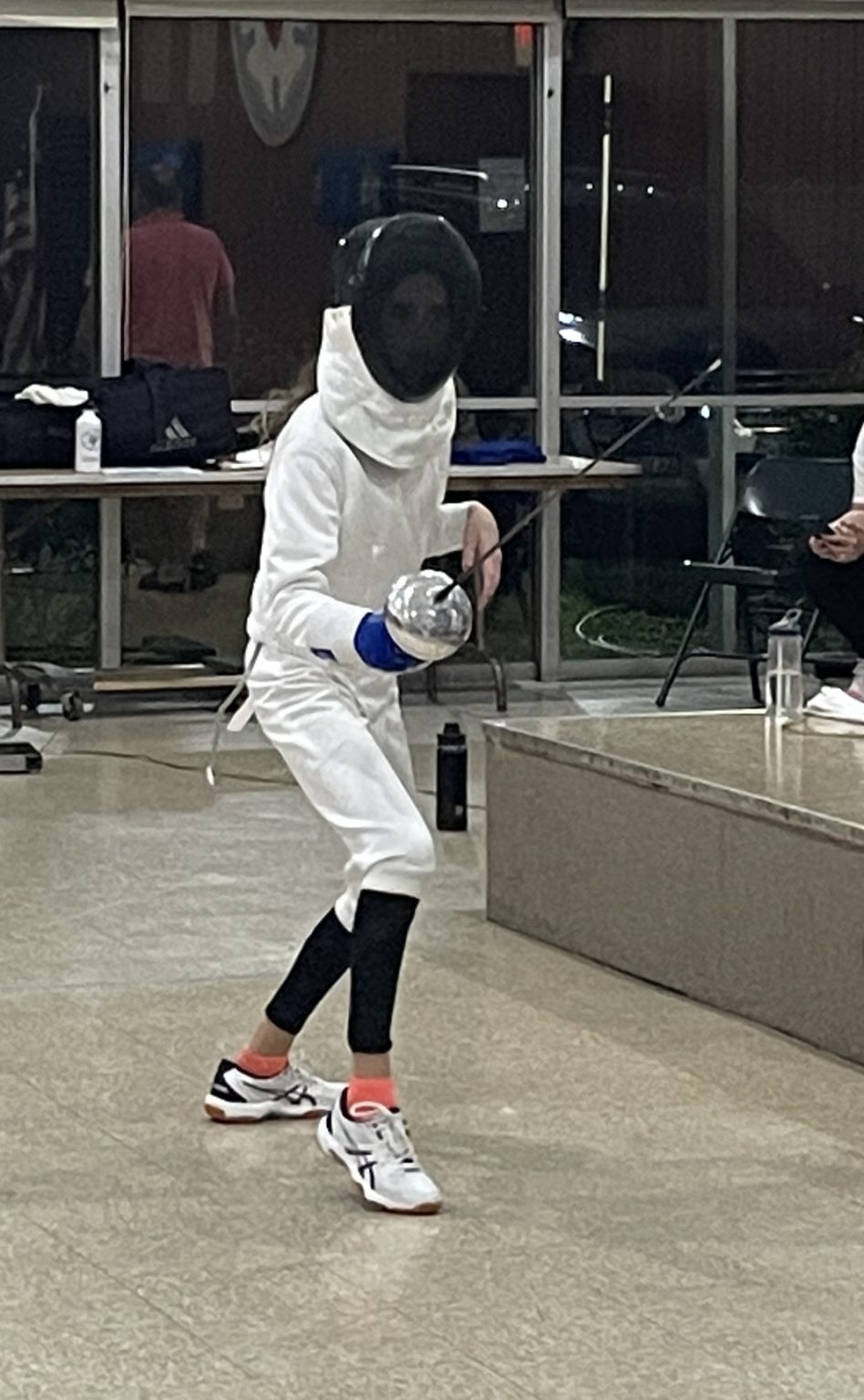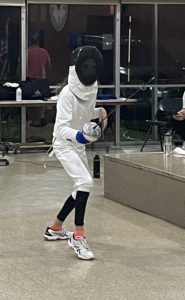 What are your other passions?
I really like drama. This is my second year taking it! I am part of IB MYP so I need to continue with art in seventh and eighth grade and will definitely continue with the class. I like drama because I get to create characters, make short stories or plays with my friends, and most importantly I have a whole lot of fun! Outside of school I have participated in workshops and classes at Actor's Playhouse and the University of Miami. Although I've tried a number of other sports in the past, right now I am focusing on fencing as my only sport.
Are you involved in any community service projects?
I really like to help around Gulliver. Last year in fifth grade I was part of the tech crew for the Peter Pan production. This year, I am a costume assistant for Charlotte's Web. I also volunteered for different teachers at the beginning of the school year with classroom setup and was assisting Mrs. Telepman in a Lower School robotics enrichment class. I enjoy helping teachers and younger students.