Home >
Dancer, engineer, leader, world-changer. Over her eight years as a Raider, Alessandra Peña '23 has taken full advantage of the opportunities available to her, diving into old and new passions from all angles – academically, artistically, and as a leader in the Gulliver and South Florida communities.
An IB student, Alessandra serves as Student Government Vice President, captain of the Sundancers Dance Team, and President of two student clubs: Future Society of Women Engineers and Operation Smile. She has led the Sundancers to several national championships and will soon compete at the Robotics World Championships with Gulliver's FIRST robotics team, the BBR8ERS.
A member of the Cum Laude Honor Society and National Honor Society, Alessandra holds officer positions with three additional honor societies  – Spanish, Treasurer; English – Vice President; Mu Alpha Theta (math); Secretary – and has been inducted into the Rho Kappa (social studies), Zeta Omicron (computer science), and National Dance Arts honor societies. She is Gulliver Prep's Silver Knight nominee for music and dance, a Hispanic Heritage Youth Awards gold medal winner in engineering, and a recipient of the National Dance Education Organization (NDEO) Artistic Merit, Leadership, and Academic Achievement Award.
Read on to learn more about Alessandra's many passions, her support system at Gulliver, future aspirations, and more.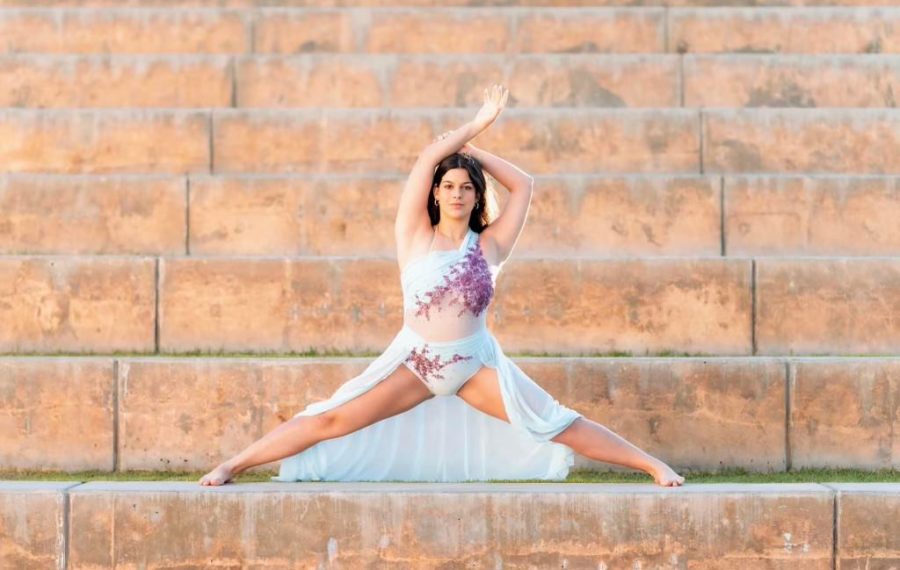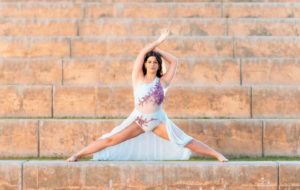 When and how did you discover that you loved dance?
I have been dancing since I was two years old. I started off in a theatre program and fell in love with dance at a very young age. In Middle School, I decided to focus more on dance and continued to dance with Ms. [Carla] Duval, the Middle School dance teacher. I was on the Middle School dance team, the Jr. Sundancers, in both seventh and eighth grade, and have been on the high school varsity dance team, the Sundancers, since freshman year. 
What is your favorite thing about dance?
My favorite thing about dance is how stress relieving it is. When I dance, I allow myself to step back from tasks at hand and only focus on the movements of the here and now. I'm able to leave all my worries and problems at the door of the dance studio and completely immerse myself in movement. It's an amazing feeling!  
You have been recognized by a few organizations for your leadership and character. How does it feel to be recognized for these attributes, in addition to your talents?
I am so deeply honored and humbled to be recognized for my leadership and character. As the dance team captain for two years, I have had the honor of leading the team to many regional and national victories and accomplishments. I have also been involved in Student Government for the past four years and currently serve as the student body Vice President. We've been able to implement many new activities for the school that I'm immensely proud of. 
I have also been fortunate to be able to share my love for dance and teaching at the Inclusion Theatre Project (ITP), a performance-based arts program for actors with disabilities. I began volunteering with ITP in sixth grade as a "partner actor," shadowing the student performers, always ready to provide a line or cue onstage. Over the years, I've assumed greater responsibilities and currently serve as an assistant choreographer for the program. I started the program with the goal of teaching these students dance. However, they're the ones who ended up teaching me. Over the years, I have learned that when provided with the right opportunities, individuals who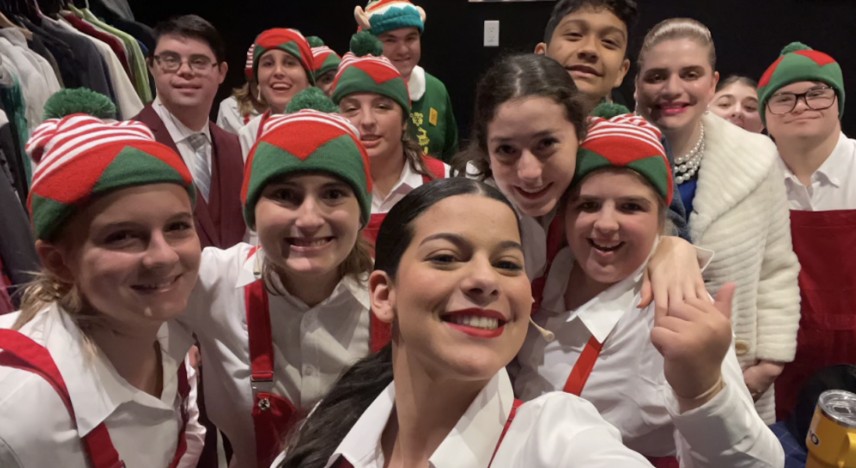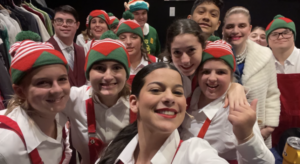 society may view as flawed can shatter expectations and achieve extraordinary triumphs. ITP has truly changed my life. 
What does your support system at Gulliver look like, and how have these friends, teachers, etc., had an impact on you?
The people around me at Gulliver have truly been supportive in my life. I am very fortunate that my teachers and classmates have always wanted the best for me. Ms. Gerri [Barreras] is a very special person in my life. She is always concerned about our well-being, not just physically, but mentally and emotionally, too. I know she truly cares about her students and her support has meant the world to me. 
Honestly, all of my teachers at Gulliver have been amazing. The relationships I have fostered with them have molded me into the person I am today. I learn from them every day, not only in the classroom, but also in our outside conversations and experiences as well. I just recently went to Japan and Korea on a school trip and got to meet and spend time with new teachers and students and it was amazing! That's the beautiful thing about Gulliver. There's always new people to meet and get to know who will make your life richer and more exciting!  
How would you say that being a student at Gulliver has allowed you to grow, discover new passions, and experience new ideas and opportunities?
I believe that Gulliver has allowed me to pursue both of my life's passions to the fullest. I have always thought of myself as dichotomous because I love two very different fields: dance and engineering. Gulliver has fostered my love for both and has made it possible for me to become involved in both engineering and dance to the fullest extent possible.
The robotics team at Gulliver is amazing. We just recently made it to the Robotics World Championship! The Sundancers have also been named national champions for many consecutive years. I am very proud of everything both of my teams have accomplished this year. Because of Gulliver's support of both of my passions, I have been honored to receive the Gold Medal in Engineering from the Hispanic Heritage Foundation (HHF) and the National Dance Education Organization (NDEO) Artistic Merit, Leadership, and Academic Achievement Award for my dance accomplishments. Lastly, the Japan/Korea engineering trip was an incredible opportunity and experience that I will remember for the rest of my life thanks to Gulliver! 
What are your future aspirations? 
Next year I will be attending the Pratt School of Engineering at Duke University to study mechanical engineering. In the future, I envision myself as a mechanical engineer designing novel assistive equipment to better serve the handicapped community. Although technology has played a significant role in alleviating some of their difficulties, much more work remains to be accomplished and one day I hope to become a leader in the field.