Home >
Check out our latest student-athlete spotlight. This week we caught up with Cosme Salas '24. Read on to learn more about the season, how he gets ready for game day, and more!
Tell us a little bit about your experience this season.
This season was unforgettable as we defeated some of our biggest rivals and brought home the state championship. It all began when we played Ransom and I scored the game-winning goal against our rivals, then, we won the Palm League Championship with a game-winner that I scored. We ended up losing districts but won regionals against our regional rivals where I scored a hat trick. In the finals, we won and I scored two goals, which is one of the greatest feelings of my career.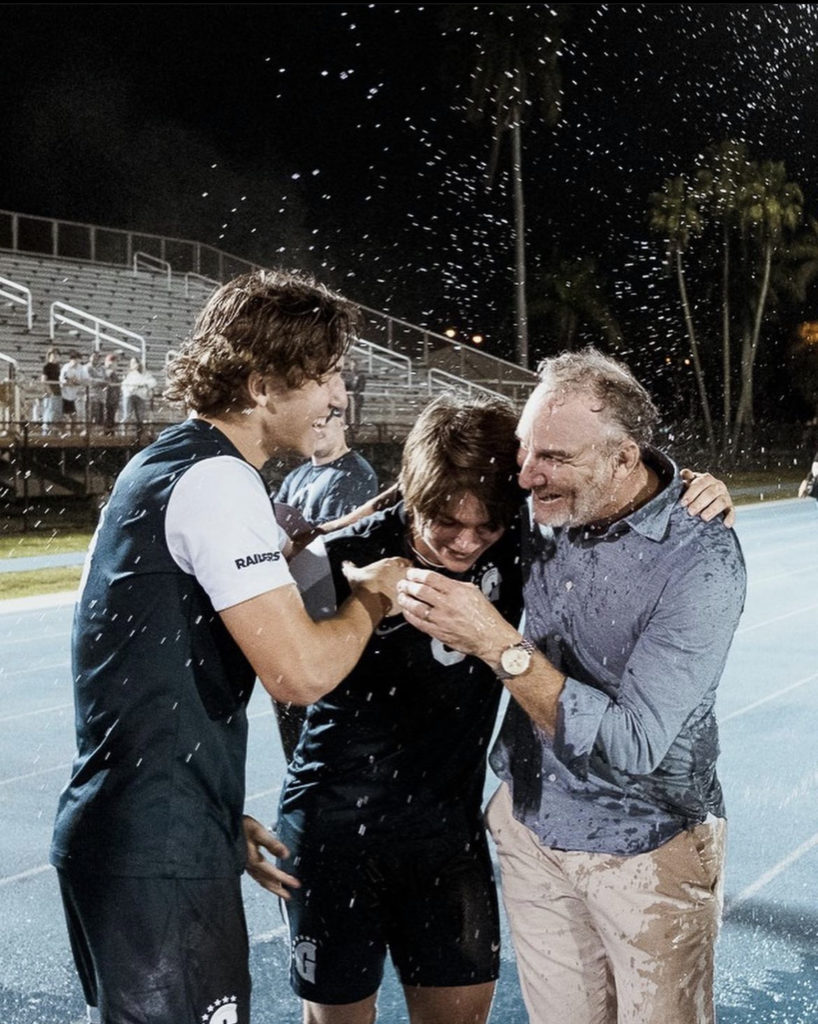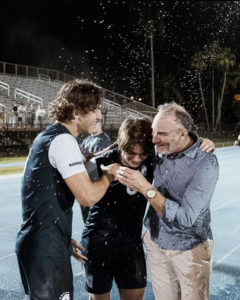 What has been your favorite part and the most challenging moment in your sport as a Raider?
My favorite part was scoring the game-winner against Ransom and celebrating in front of all the fans. The hardest part of my Raider career was playing and starting as an 8th grader.
What's something that not a lot of people may not know about you?
Something that most people don't know about me is that I am the fourth Cosme in my family.
How do you get ready for your big games? What's on your pregame playlist?
I get ready for big games by listening to music and locking in. I listen to house music before games to get my body pumping.
What is your personal goal and motivation to keep going?
My personal goal is to be able to attend college without my parents having to pay. My motivation is my parents, close friends, and the challenges that have shown me I'm capable of everything I set my mind to.
How has being a student at Gulliver Prep pushed you to discover and/or pursue your individual passions?

Being a student-athlete at Gulliver Prep pushed me to pursue my individual passions by showing me that anything is possible and that I am not alone in this process. In my teams, I've found supportive friends and coaches that push me to reach my full potential.
How do you get ready for your big games? What's on your pregame playlist?
On big game days, I really like to get off my phone and play a board game or cards to relax myself and be able to lead my team in the best way possible. I have to say I am the worst person to ask for aux, so I have to give props to my teammates who play great music that gets us hyped.
Any other interests? Clubs? Hobbies?
I am interested in football as I am trying to pursue a career as a Kicker.
Raider Rapid Fire!
Favorite food? Sushi and Steak
Favorite sport besides your own? Football
Favorite team? Manchester United
Favorite quote? "A dream does not become reality through magic; it takes sweat, determination, and hard work." – Colin Powell