Home >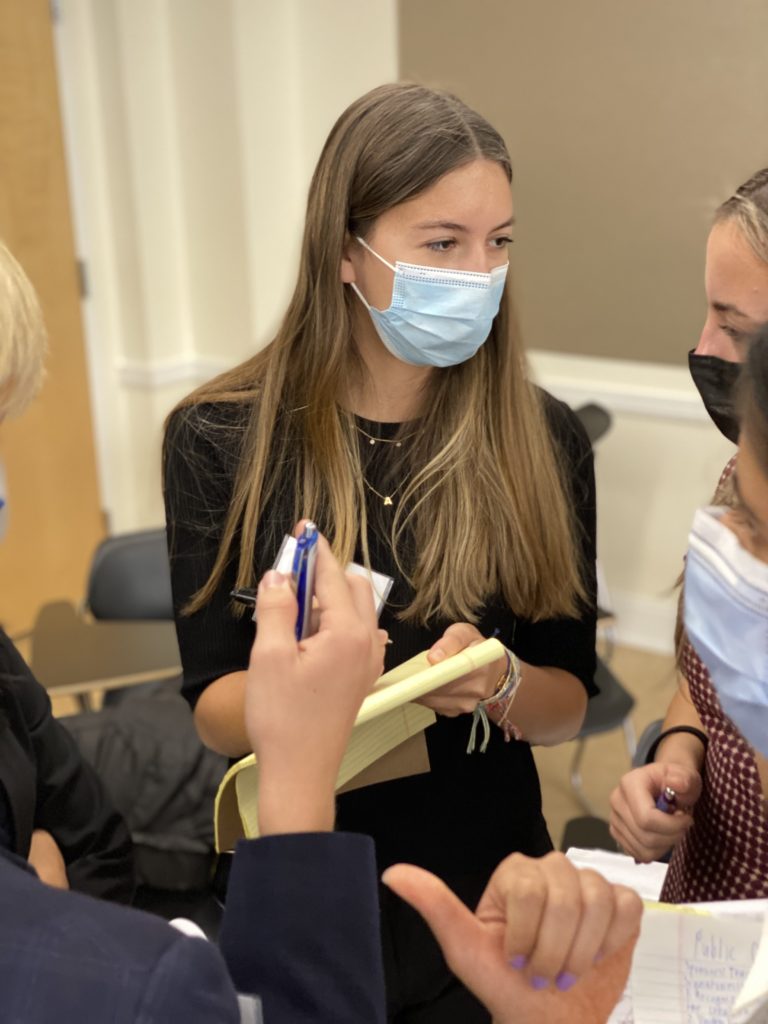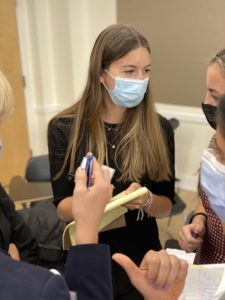 For the first time in three years, Gulliver Prep's Model UN team attended conferences in person this year, traveling to Evanston, Ill., for the Northwestern University Model United Nations Conference, and Charlottesville, Va., for the Virginia Model United Nations Conference. 
"I was so thrilled to go back to in-person conferences this year," Gulliver lifer Rania Ishoof '24 said. "While I appreciated the opportunity to continue to refine my skills and build experience in the virtual format, I found the in-person conferences to be superior. Ultimately, the Model UN program is about so much more than just the substantive merits of international law and diplomacy – a key element is the long-term relationship building with peers and others who share a passion in this space. The in-person conferences afford the opportunity for participants to build lasting human relationships that are invaluable in the pursuit of growth."
Model UN is a simulation of the UN General Assembly and its other multilateral bodies. In the simulations, students perform an ambassador role while debating topics such as gender equality, climate action, global health, and more. Students who take part in Model UN conferences are typically part of the International Diplomacy & Legal Studies Signature Academic Program.
"My experience in the program has given me the opportunity to learn outside of the classroom about an area of knowledge that I am deeply passionate about," Rania said. "It is one thing to study diplomacy, but it is a totally different experience to put that information to actual use through debate and competition. I believe that as I seek to expand my studies in this field in college and beyond, I have had an early exposure that has helped me grow in an immeasurable way."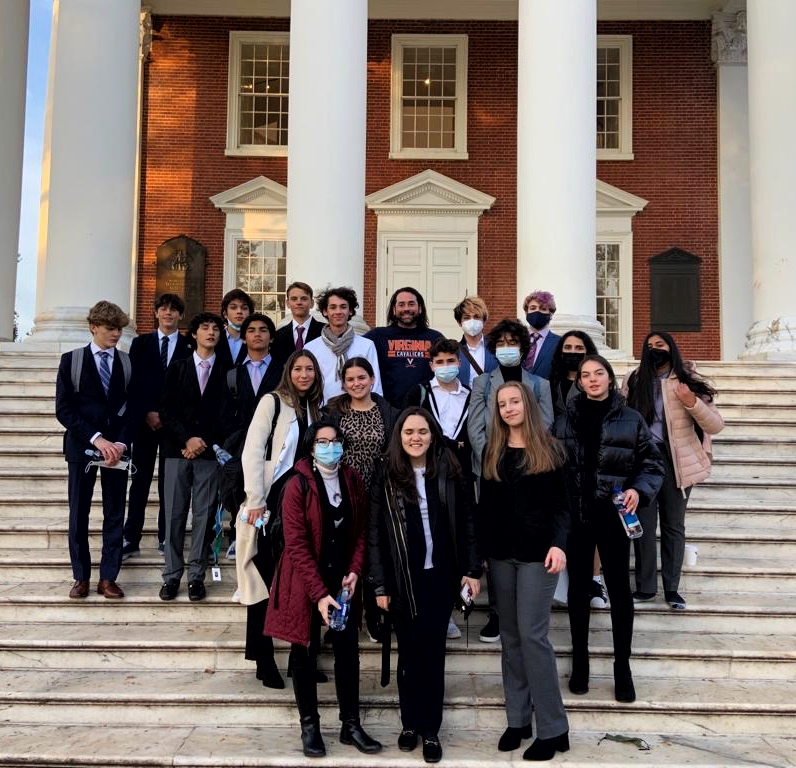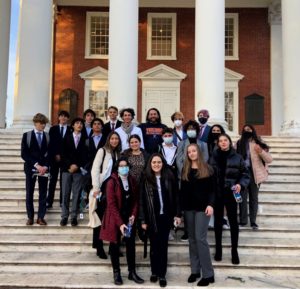 Under the direction of Mr. Manuel Santelices, the program is designed to provide students with an advanced level curriculum that introduces them to careers in international diplomacy and law. The experiential learning the program affords prepares students for life beyond school, advancing skills such as public speaking, critical thinking, and research. 
"I really think the program has made me a much stronger, more confident speaker and helped me improve my ability to come up with responses to various problems on the fly," Model UN President Ian Gill '23 said. "It also has made me a much more aware global citizen as it has exposed me to numerous real world issues and given me the chance to truly consider potential solutions. In the future, no matter what field of study I find myself in, I know what I learned in this program will have been of immense value to me."
Ian's journey to Model UN and the International Diplomacy & Legal Studies Program came through a simple invite, and thus, he discovered a new passion for which he already had the skill set.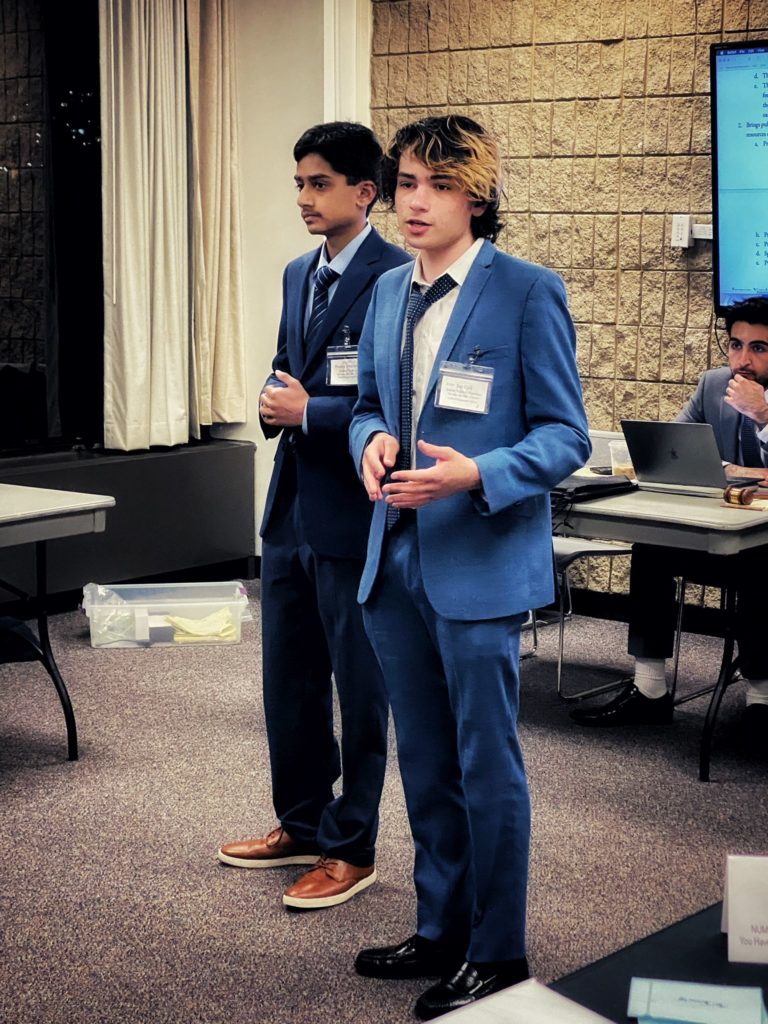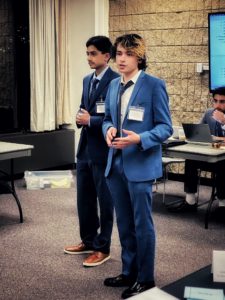 "Gulliver has offered me so many opportunities to engage in activities that I otherwise never would have even thought to try. This cannot be seen more clearly than in the story of how I got involved with Model UN. My freshman history class, which shared a room with International Diplomacy and Legal Studies, was having a socratic seminar about a topic which is lost to me now. I remember passionately arguing some point to my classmates and having a teacher I had not yet met, Mr. Santelices, approach me and tell me that he thought I was a good speaker and should do Model UN. Hundreds of hours later, I'm now President of the club. 
I think this is a quintessential Gulliver moment, as it just shows that opportunity isn't just present, it's impossible to avoid. Being a student in an environment like this, where I am constantly being offered new potential passions and interests, is something that I would not trade for the world."
—–
2021-22 Model UN Recognitions
Northwestern University Model United Nations Conference
April 2022
Best Delegate
Ian Gill '23, The Cabinet of Salvador Allende
Outstanding Delegate
Julia Bueno '23, Last Queen of Hawai'i
Willam Olrich '23, Ellen Johnson Sirleaf's Cabinet
Honorable Mention
Sebastian Poliak '24, Columbian Exposition 1893 (Chicago World's Fair) 
—- 
University of Virginia Model United Nations Conference
November 2021
Outstanding Delegate
Julia Bueno '23
Rania Ishoof '24 
Honorable Mention
William Olrich '23
Verbal Commendation
Alexander Denesuk '23