Home >
By definition, advocacy is the act or process of supporting a cause or proposal. For Sami Gitlin '24, advocacy isn't just what she does, it's who she is.
One of Sami's passions is advocating for change in Miami-Dade Public Schools, particularly when it comes to bullying and harassment.
"I realized that there were a lot of loopholes in their policies," Sami said. "When I transitioned to Gulliver, I didn't want to just leave it like it was; I wanted to try to make changes so that other students wouldn't have to go through the things I saw."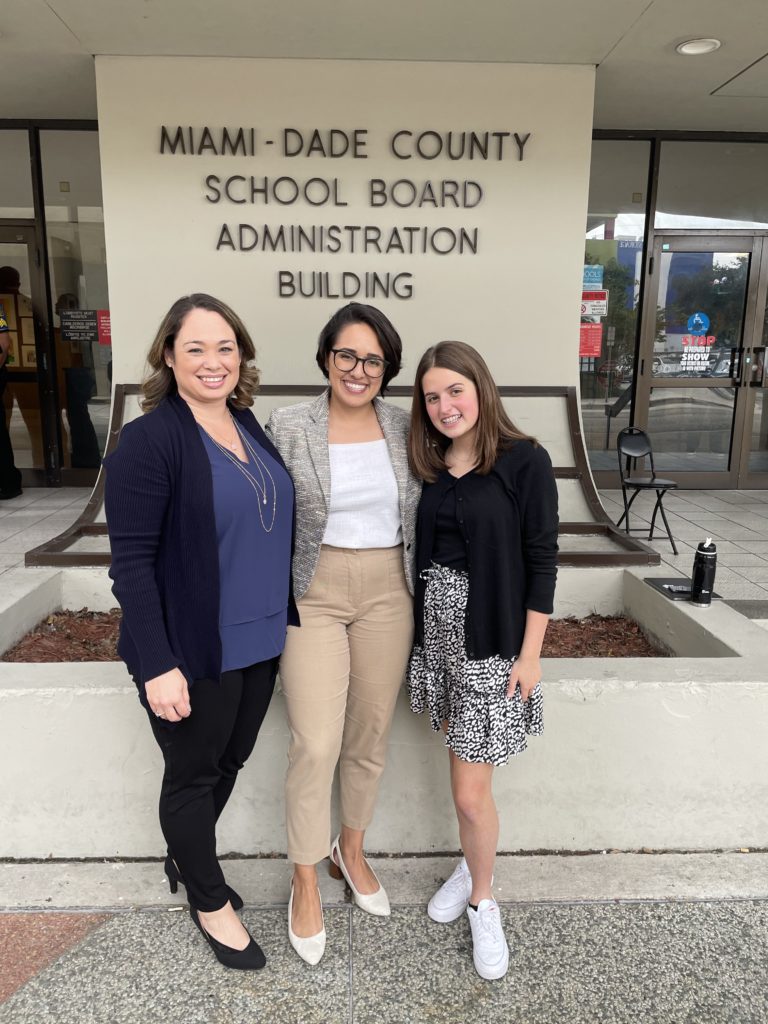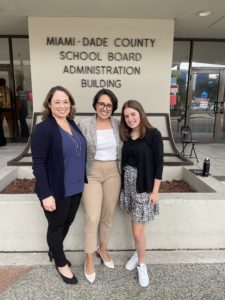 The summer before her freshman year, Sami reached out to a retired local school board member and he advised that she start looking over the policies and see if she could work with them hands-on. Coincidentally, new school board member, Ms. Luisa Santos, was accepting applications for a fellowship program, and one of the teams was policy. Sami applied, and became the youngest student to join the program.
"It was like, right time, right moment. I had a lot of feelings of emotion from being in school, seeing things happen, and seeing kids just left to handle it on their own, and not getting support. When I started the fellowship, we made a list of policies that the community wanted to see improved upon. We realized there were so many policies that needed work. I wanted to make sure the bullying and harassment policy was addressed, so I asked Ms. Santos for a Zoom call. She was so supportive and she let me know that she had my back."
During her two, six-month terms with the fellowship program, Sami also worked on policies that were at the top of the list that the community wanted to see worked on, such as the sustainable schools policy, which passed last year: a resolution that all Miami-Dade County Public Schools will be eco-friendly and sustainable in 2030. 
"I was a major player in spearheading that project, along with two other fellows," Sami said. "We wrote a few policy briefs and got to help draft the first paper for the policy itself that gets presented to the school board. Helping to draft the first part of the policy and seeing my own words on paper when it was presented and passed was so cool. Who would have thought that a 14-year-old would get to experience that?"
Sami's most rewarding work, however, is what she was able to see through on bullying and harassment policy reform.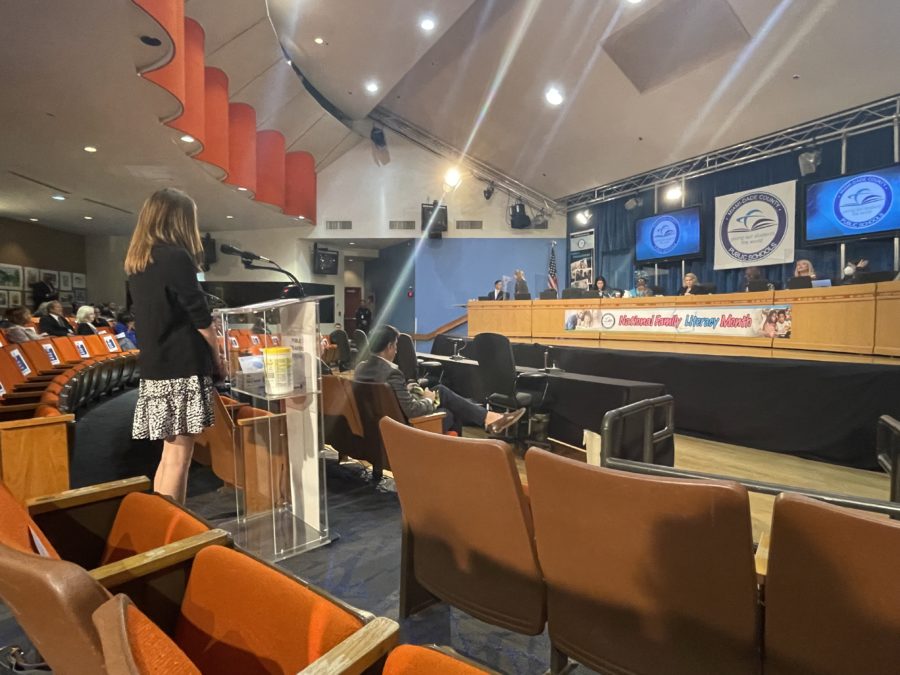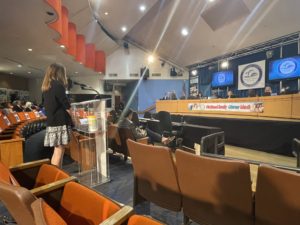 "All of my ideas went to the school board and they came up with a policy. I was asked to speak in front of the entire school board when it was put up for a vote, and I had just two minutes to say everything I wanted to say. It was an extremely rewarding experience. I went from sitting in my room during COVID and leaving public school frustrated with what was going on, to having a full circle moment of feeling empowered and using my voice, and something actually happened from it.
I was so lucky and fortunate to have that experience, have their feedback, and actually realize that they were listening and that they did hear me. Students should feel safe in their schools. Now, going forward, they will have a better experience. It's a little step in making school a better place."
Sami is currently working with Mr. Tyrone Sandaal, Upper School Dean of Students, on bringing some of the improvements that were made to the MDCPS policies to Gulliver. 
"Gulliver has done so much for me, and I want to give back. It's such a loving and supportive environment, and I've grown so much, in confidence and in everything, coming to Gulliver and being in this community. Coming here was one of the best decisions I've made; it was what I really needed at the time."
Realizing that her voice can be heard and used to spark real change, Sami took her advocacy to the next level by founding The Miami Advocacy Project.
"I teamed up with a student at another school to create an organization meant to empower teens to use their voice, and advocacy, to speak up for what they believe in. Every couple months, I have a speaker come in virtually to tell their story about how they got into advocacy, and the community is invited to ask questions and have one-on-one conversations."
Sophomore class secretary, Breakthrough Miami lead volunteer, The Raider Voice copy editor, and member of Together We Innovate and the Mu Alpha Theta Honor Society, Sami hopes to bring The Miami Advocacy Project to Gulliver as an official student club and continue to speak up for advocacy.
"It goes to show that no matter your age, if you use your voice and advocate for what you believe in, and keep pushing, you can see it through."