Home >
Kathleen "Katie" Lewis '22 is Gulliver Prep's Silver Knight nominee in the Journalism category. Her experience in this area is vast, and includes serving as Editor-in-Chief of The Raider Voice and Managing Editor of Reflections literary magazine. Her work has been recognized in many contests by the National Scholastic Press Association and Florida Scholastic Press Association, and she has been a frequent contributor to The Weekly Raider, Gulliver's schoolwide e-newsletter. 
Outside of journalism, Katie is a member of the girls' varsity soccer and tennis teams, and is involved in several community service ventures, clubs, and honor societies. This year, she was selected as a National Merit Scholar Finalist.
Read on to learn about her Silver Knight project, her future aspirations, and more.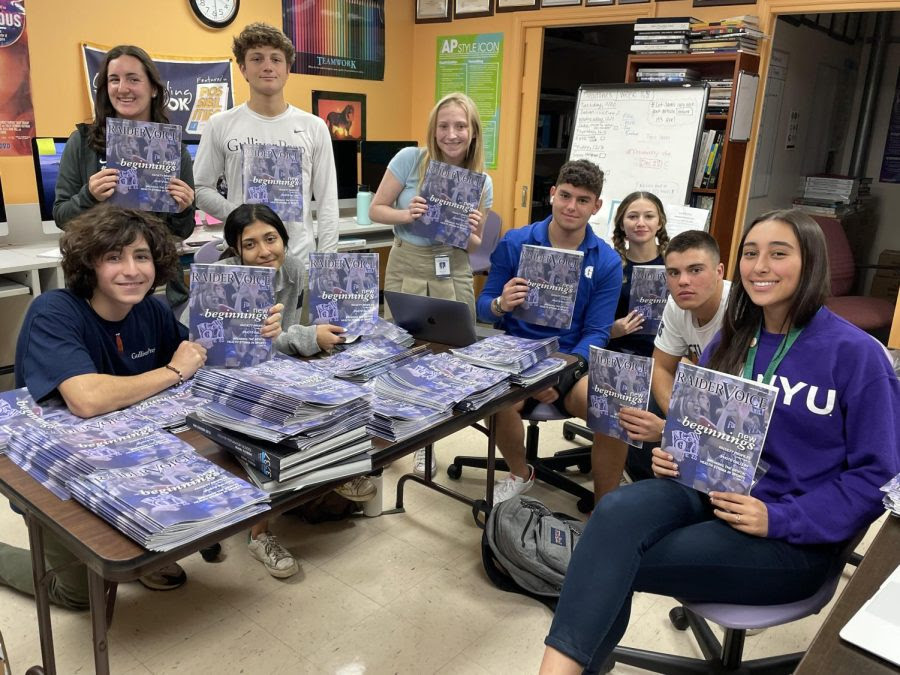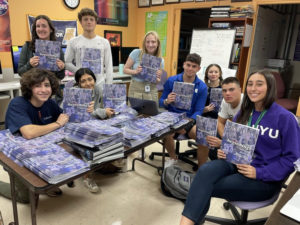 Q: Tell us a little bit about your love for journalism and how/when that came about.
A: Although I have always loved to write, I found my passion for journalism when I took Gulliver's Introduction to Journalism course in ninth grade. There, I was introduced to a world of new skills to develop, from writing to photography to graphic design, and an array of opportunities to contribute to school publications, such as the newspaper, the yearbook, and the literary magazine. What was most exciting to me, though, was the voice that I discovered students could have on campus through journalism. 
I began contributing to the school newspaper, The Raider Voice, and since then I've loved having the ability to express myself and document the people, places, and events that make our high school years so meaningful, and that make Gulliver such a vibrant community. Other publications I've contributed to include The Raider yearbook, Reflections literary magazine, and Strides, a digital magazine championing Women's History Month that I started with fellow NEHS officer Natalia Lopez. I especially appreciate that all of these publications are student-run and the incredible support we receive from both our adviser, Mrs. Rodriguez, and the school community.
Q: Can you briefly describe your Silver Knight service project?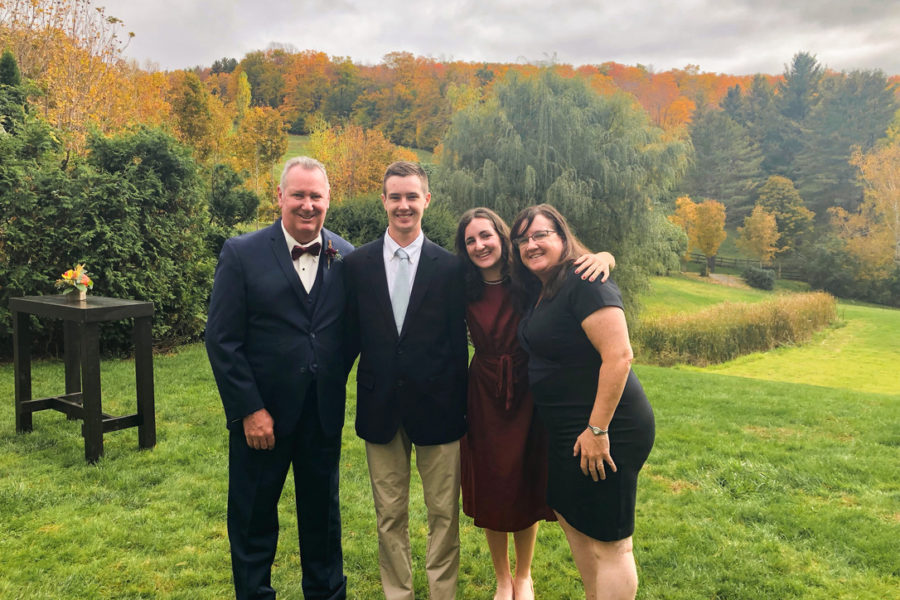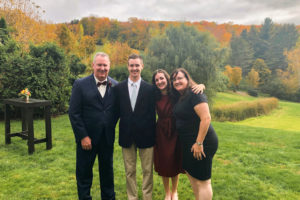 A: In eighth grade at Gulliver, my science teacher, Mrs. Telepman, encouraged me to apply for an opportunity to volunteer at Fairchild Tropical Botanic Garden because of my interest in environmental issues. I ended up joining Fairchild's first group of high school volunteers called Conservation Student Scholars (CSS), of which I have been a member of for the past five years. There, I have learned so much about what makes up South Florida's unique ecosystem, from palm trees to orchids to butterflies. I have also been involved with Fairchild's conservation initiatives, such as the Million Orchid Project. My role is to educate Fairchild visitors about conservation and what makes the garden so important in preserving and celebrating nature.
I chose CSS as my Silver Knight service project because it connects with my journalism-related love for learning and exploring new information, then finding ways to communicate it with others. I am so grateful for the connections I have made and the knowledge I have gained from my years volunteering.
Q: Why are you so passionate about this project?
A: Volunteering at Fairchild has allowed me to appreciate the beautiful subtropical ecosystem that we experience every day, but might not always notice. Interacting with visitors as well as volunteering at the variety of festivals and events there, such as the Orchid, Mango, and Chocolate Festivals, is always a rewarding experience.
On a more serious note, here in South Florida there is a climate emergency, which threatens both our everyday lives and the biodiversity that makes our environment so unique. I appreciate that Fairchild is trying to be at the forefront of our local initiatives, especially by equipping the next generation with knowledge about conservation and other environmental issues, which makes me so passionate about continuing to volunteer and learn.
Q: How has your experience as a student at Gulliver shaped your personal passions?
A: As a Gulliver lifer, my experience throughout the last 15 years has truly allowed me to foster an enthusiasm for learning. I am extremely appreciative that Gulliver's  faculty is so invested in student success. The opportunities I have received here allowed me to grow and explore my interests, from inspiring teachers and coaches to thought-provoking class discussions and settings where students are encouraged to ask questions. I feel extremely fortunate to have received an education at Gulliver.
Q: What are your future aspirations, at college and beyond?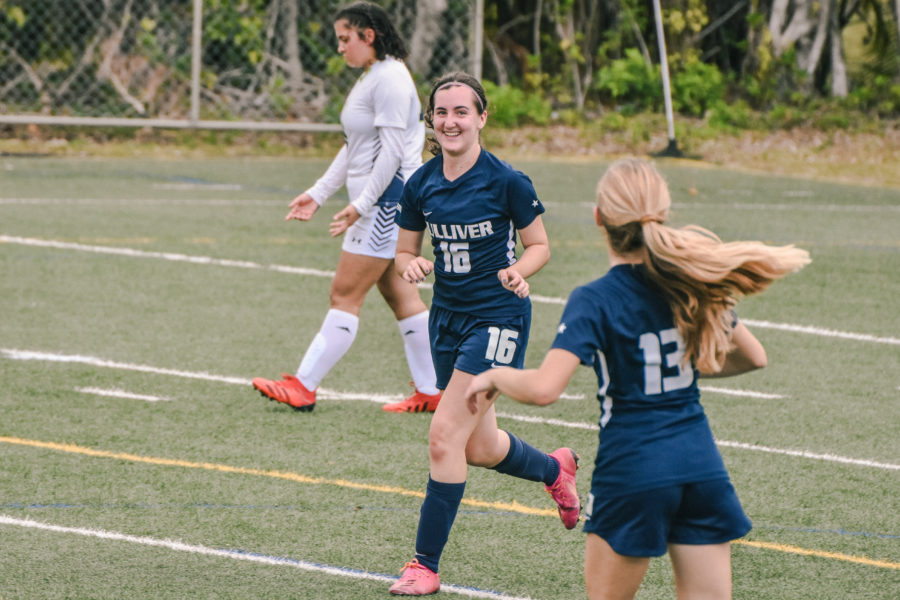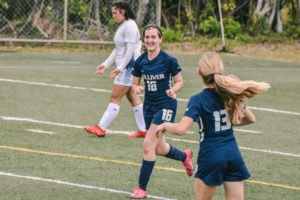 A: In the fall, I will be attending Villanova University, located outside Philadelphia, PA. I plan to major in communications (specializing in journalism) and will study in the Honors Program. Although I am open to the idea that my future career may be something I've never thought about, I hope to continue pursuing my passions for writing and communication in the future.
Raider Rapid Fire!
Favorite spot on campus: I love the shady area outside near the Clock, which is a perfect place to eat lunch and study on a nice day.
A shout-out to a teacher who has had a positive impact on you: Words cannot express how much Mrs. Monica Rodriguez, our journalism adviser, does for our publications! I appreciate her enthusiasm, guidance, and how she always goes above and beyond in believing in our aspirations and pushing us to always put out our best work.
One of your favorite articles that you've written: Last year, when my Theory of Knowledge teacher, Mr. Hunt, was retiring after 50 years of teaching, I decided to put together a profile article about him. I enjoyed interviewing a variety of Gulliver faculty members and students for this piece, as well as paying homage to someone impactful and respected on campus.