Home >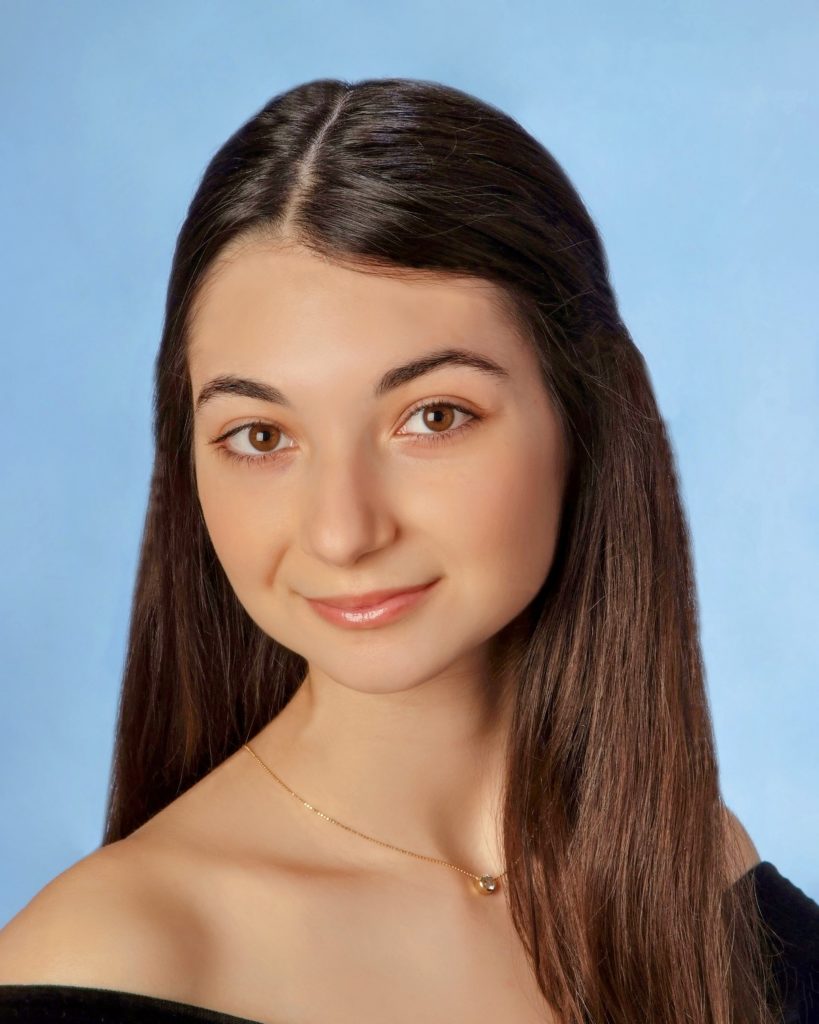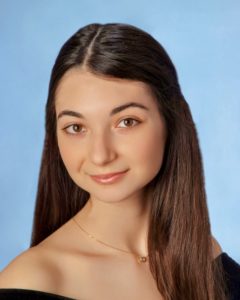 Lauren Bartel '22 is Gulliver Prep's Silver Knight Award nominee in the Science category. Over her high school career, she has amassed more than 2,300 community service hours, founding a nonprofit for environmental changemakers, creating an ambassador program at the Tropical Audubon, starting a story time program for kindergartners, serving as a virtual volunteer at the Smithsonian Museum of Natural History, and more. She has received dozens of honors for her work, including two President's Volunteer Service Awards and the Congressional Award Silver Medal – the highest honor Congress can bestow upon a youth civilian. In December, Lauren was accepted early at Harvard University, which she plans to attend in the fall. 
As an environmental advocate, Lauren has testified before the County Commission representing all students across the county and has submitted testimony to state legislators,  federal officials, and two Congressional committees. This past summer, she was one of just 100 high schoolers across the U.S. invited to participate in the weeklong Washington Summit on the Environment in Washington D.C. Additionally, Lauren is a published author and artist in over a dozen publications, and her creative writing and artwork have won national awards and grant prizes, and her artwork has become the cover art for several magazines. 
At Gulliver, Lauren serves as President of the Science National Honor Society and Treasurer of the National Honor Society, has led the Upper School's Peer Tutoring Program since freshman year, and is a four-year member of the Academic Honor Council. 
Read on to learn about one of Lauren's most recent – and very prestigious – honors, her Silver Knight service projects, future aspirations, and more.
Q: You were recently named a Coca-Cola Scholar, the most competitive achievement scholarship in the country. As someone who has received numerous awards, accolades, and merit-achievement based scholarships, what makes this one so special for you?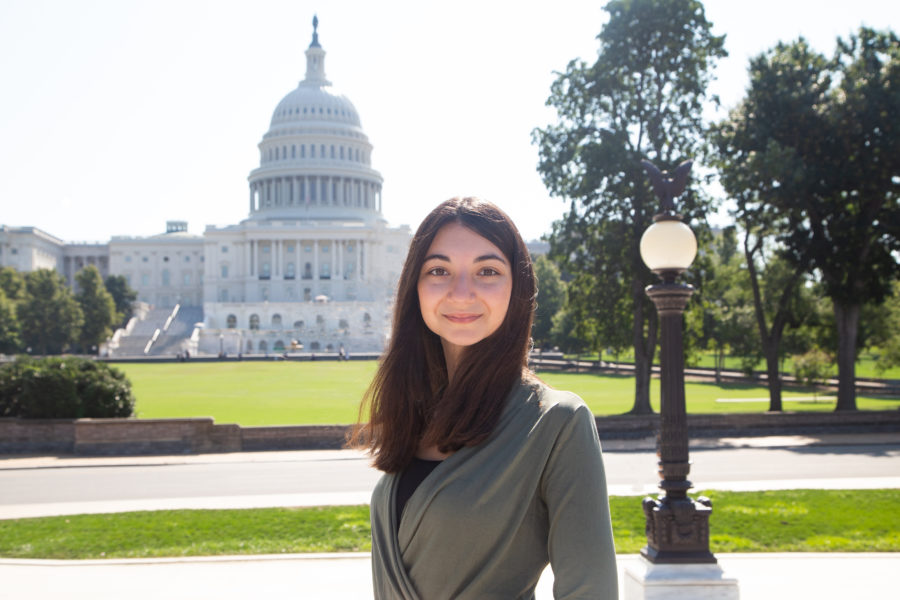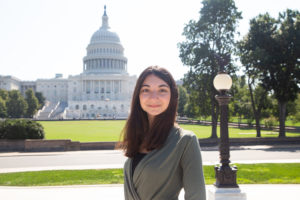 A: Despite the challenges of the pandemic, my senior year has been very special and the culmination of so much of my Gulliver student career. After I submitted my early action application to my college of first choice, I started working on a bunch of merit and achievement-based scholarship applications. So far, with the other achievement and merit scholarships I've won this year, along with the Coca-Cola Scholarship, I've paid for much of college for four years. But what's most special about being named a Coke Scholar is that, as crazy as it sounds, winning the scholarship was 15 times more competitive than getting into my college, with only 150 winners across the country from 70,000 applicants and three rounds of applications. What the Coca-Cola Foundation also does, which means so much to me, is that they connect all of us Scholars with all the past winners so we can network and learn from one another about how to be better changemakers and positive global impact leaders.
Q: Can you briefly describe your Silver Knight service project?
A: There are several major service projects I included in my Silver Knight application, but the one that is highlighted most is my work at Fairchild Tropical Botanic Garden in assisting and then conducting independent science lab and field research in plant genetics; my research paper pending publication in a scientific journal; my supervisory work of other students and projects in building out a new public space for thousands of rare, near-extinct species; and my raising money and securing long-term funding for a new exhibit in The Rainforest at Fairchild.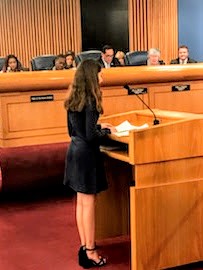 Q: How did you come up with the project, and why are you so passionate about it?
A: I have always loved nature, connecting with the outdoors, genetics, and biology, and working with others who share the same passions and with scientists who I can learn from to do and contribute more. Before I started high school, I began to volunteer at Fairchild, first touring visitors and then becoming a docent. Soon I was offered the chance to work in the labs with their top scientists and researchers, and eventually given the chance to be a principal investigator, leading my own research and field work. What drives me most is the connection between understanding species genetics and how we can apply those aspects to finding ways to help protect, preserve, and sustain vulnerable animal and plant species endangered to become extinct. Finding a way for humankind and the natural world to coexist is a principal theme for me in my work across science, literature, and art.
Q: How has your experience as a student at Gulliver shaped your academic and personal passions?
A: As a Gulliver lifer, I can't begin to describe how grateful I am to my parents, teachers, and classmates for my Gulliver experience. From my PK teacher who introduced me to creative arts, and teachers who challenged me to probe my interests, to all the opportunities and encouragement Gulliver gave me to pursue my passions, they created a great school environment and really supported me with all my community volunteer work and school activities. I hope to repay all they did someday by being an alumna that pays it forward and gives as much as they did.
Q: What are your future aspirations, at college and beyond? 
A: I hope one day to earn a Ph.D. and become a university professor focused on teaching and research in evolutionary biology and environmental sciences, while continuing my other passions for writing and artwork that might connect with and inspire others, all as part of a multi-faceted career. I'm excited to be attending Harvard next year and have already met other early admits who committed to attending, too, and have made friends with a lot of current students there who have reached out to me and whom I've gone out with while they came down from Cambridge over their winter and spring breaks.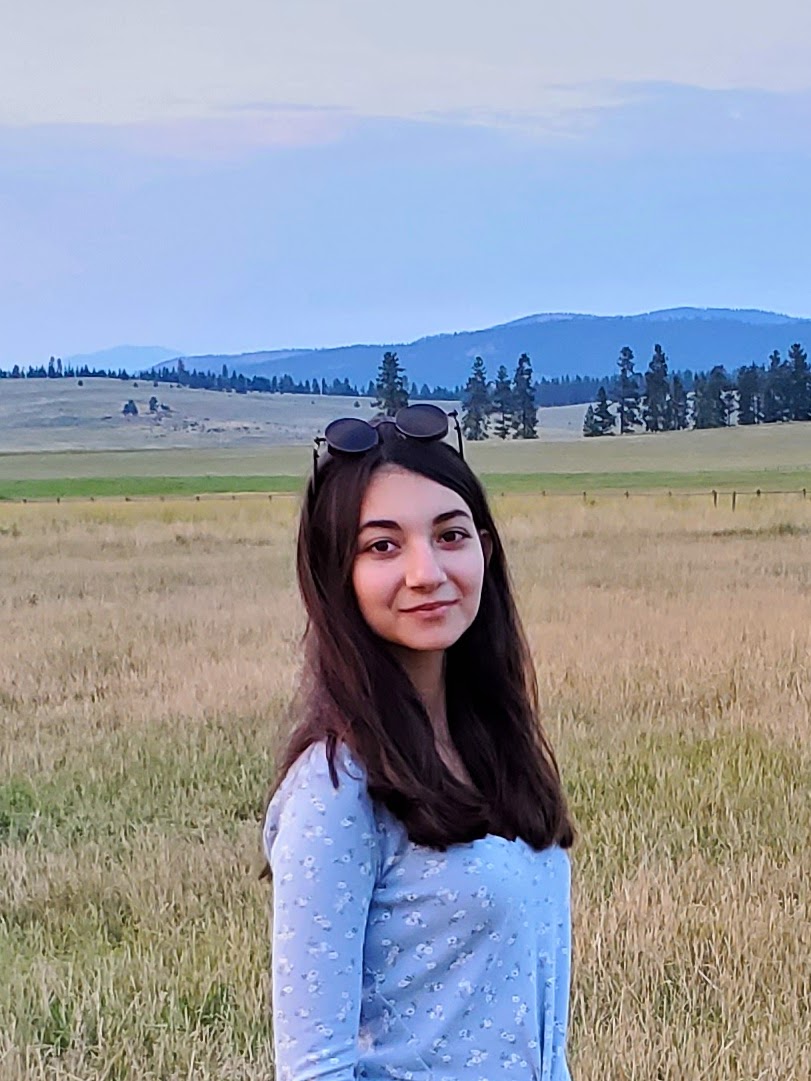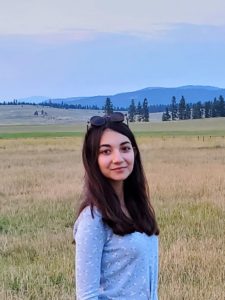 While in college, I'm really looking forward to meeting and living with inspired classmates from all over the globe, getting active in a bunch of organizations, joining a research team early on, and working on my creative writing. Harvard has a great summer abroad program, and one option they have is to study in Florence, Venice, and Milan the summer after my freshman year. I'm planning to eventually become fluent in Italian and love Italian culture, food, and art, so that would be wonderful. I also plan to stay in touch with my Gulliver friends who are going to be in the Boston area for college, too. It's going to be great!

Raider Rapid Fire!
Favorite place on campus: The courtyard between the library and the cafeteria. Any chance to be outside talking with friends is great.
A shout-out to a teacher who has had a positive impact on you: Michelle (Cooper) Diaz has impacted me in so many ways: first, she is a remarkable instructor in physics and made me love the subject more than I could have imagined; second, her teaching style – inspiring, enthusiastic, supportive, strong, inclusive, demanding, and fair – is the epitome of a great educator; and third, her command of the subject matter, her openness to student input, and her pedagogy are what I aspire to incorporate one day if I am a university science professor.
Your go-to afternoon pick-me-up: Bubble tea with friends at Lan Pan Asian or other places.