Home >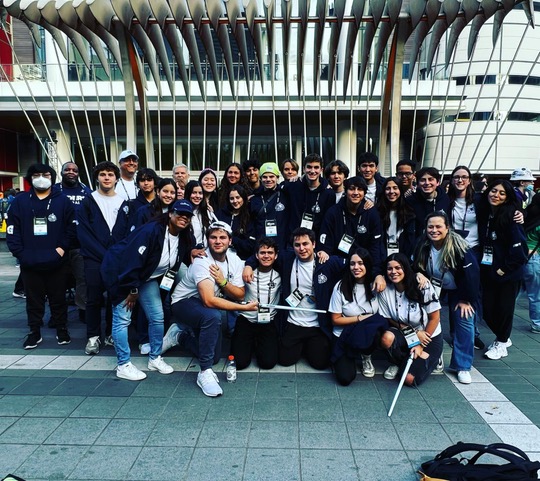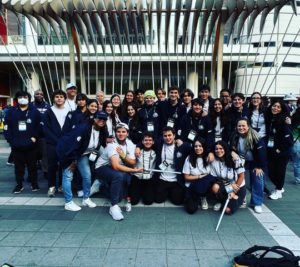 Gulliver Prep's robotics team, the BBR8DERS, wrapped up its most successful season to-date at the 2023 FIRST Championship in Houston, TX, on April 19-22, marking the team's first appearance at the World Championships.
FIRST Championship is a culminating, international event for the youth robotics competition season and an annual celebration of science, technology, engineering, and math (STEM), preparing young people for the future. More than 10,000 teams competed throughout the season for a spot in the championships, and Gulliver was one of 650 teams to reach the culminating event.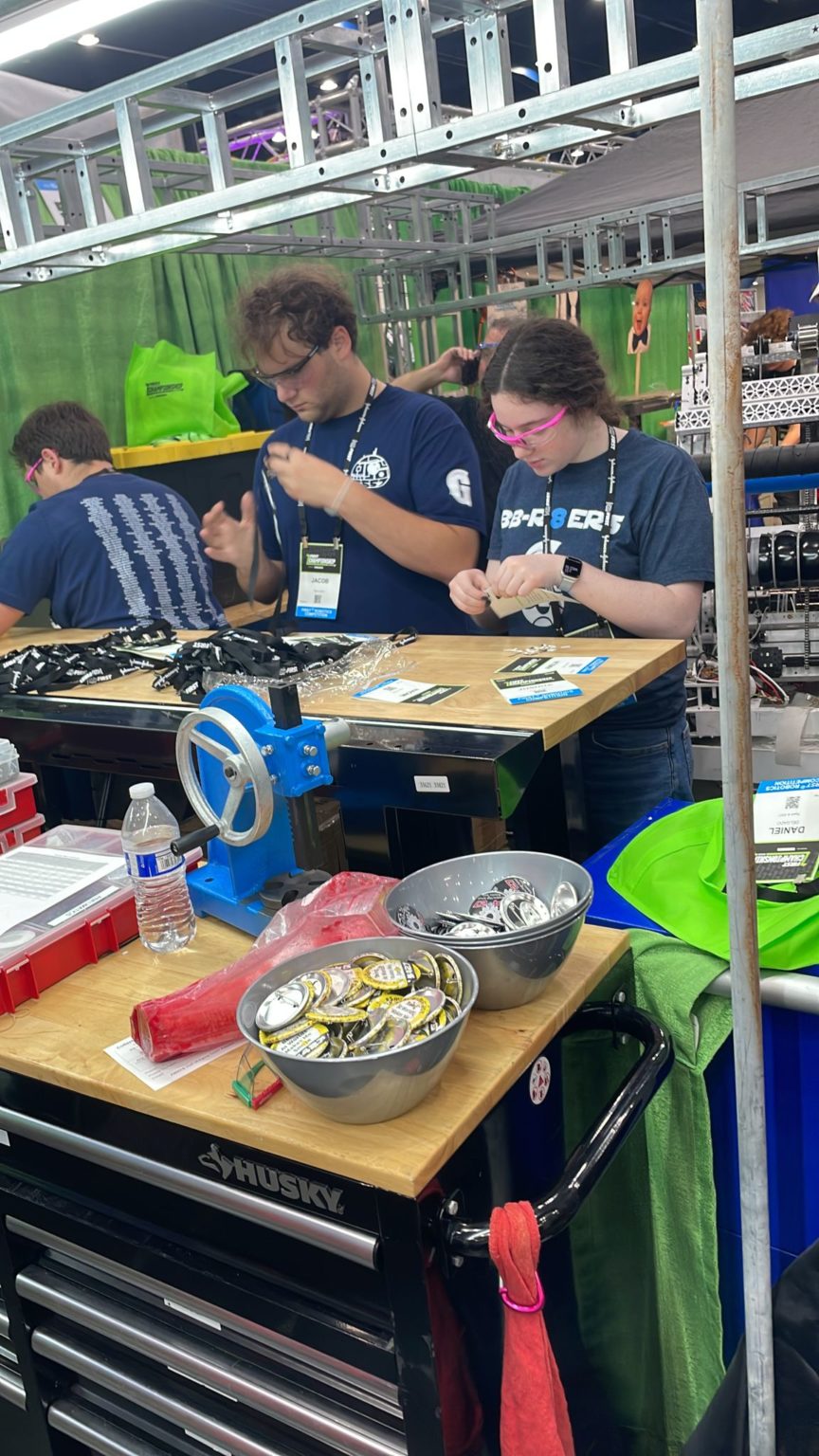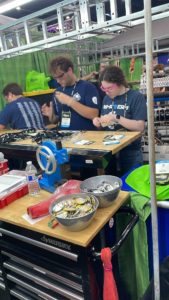 The BBR8DERS spent countless hours designing, building, and programming their robot, and competed in several regional competitions en route to Worlds. For the West Palm Beach Regional (March 2-4), they were given six weeks to complete a robot from scratch. The BBR8ERS were able to design, test, and complete their robot, finishing qualification matches with a ranking of 15 and finishing the tournament in sixth place overall. They also secured the Creativity in Design Award for their robot design.
In the Orlando Regional (March 15-17), the largest FIRST regional competition in the world with 59 teams attending, the BBR8ERS reached the semifinals as the eighth-seeded alliance. They went on to place fifth, achieving the highest ranking for Gulliver in a regional competition.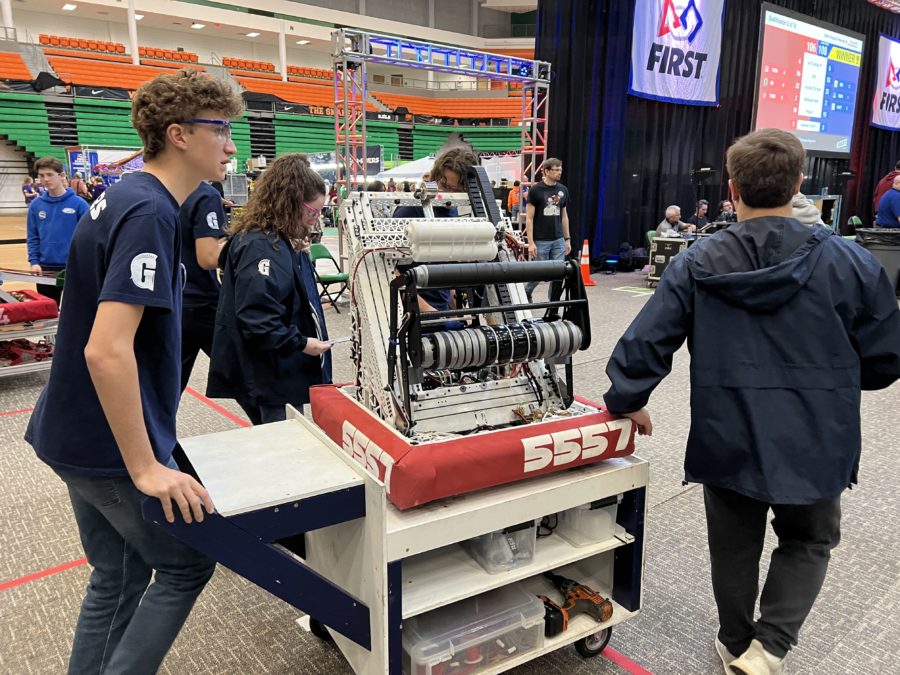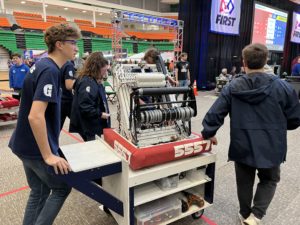 The team fought through significant adversity with the robot at the Tallahassee Regional (March 22-26), but they persevered, taking second place and reaching the seventh seed in qualifiers. Once again making school history, the BBR8ERS became alliance captains for the first time in Gulliver robotics history, and received the Engineering Inspiration Award, qualifying them for Worlds and a NASA sponsorship. The Engineering Inspiration Award is given to teams who exemplify excellence in robot, team collaboration, and reaching the community in the name of STEM  – all of which the BBR8ERS excelled at all season long.
At the World Championships, the BBR8ERS were up against stiff competition from 618 teams globally, competing in 15 matches and networking with more than 20 teams. The students worked incredibly hard for three months and had already made it to the playoffs at three regional competitions, and all of their hard work paid off, as they found themselves making connections with students from all over the world who share their passion for robotics.