Home >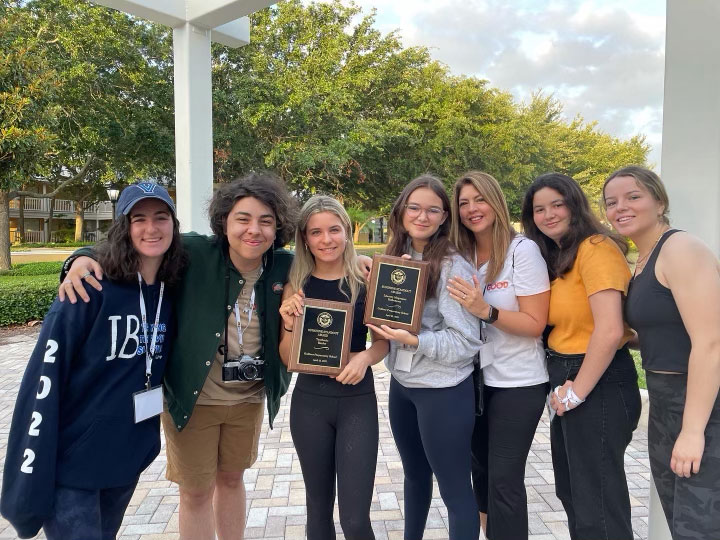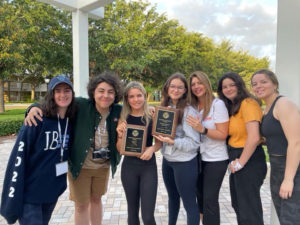 "It was a dream to get a Pacemaker award," said senior Lucie Duchene, "it was always our goal." Duchene is the co-editor in chief that worked on Reflections, the Upper School's Literary & Arts Magazine. "Passages" was this year's theme, bringing home the dominating National Scholastic Press Association (NSPA) Pacemaker Award – the highest honor a scholastic publication can receive, setting the standard for school publications nationwide. Gulliver Prep was the only school in South Florida to earn that distinction for a literary magazine. In addition, the magazine also earned the Sunshine Standout Award from the Florida Scholastic Press Association, marking the highest achievement possible for that organization.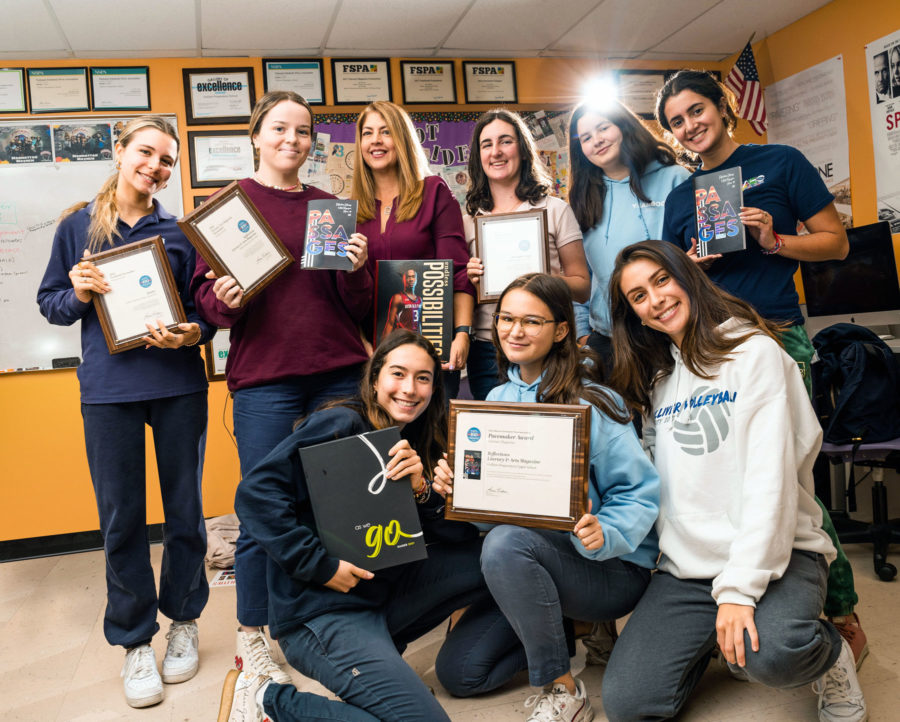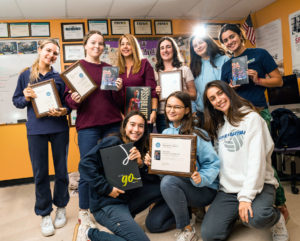 Reflections wasn't the only student-led publication to break records this school year, the Upper School student newspaper, The Raider Voice  earned the NSPA Pacemaker Finalist Award, and its second Silver Crown from the Columbia Scholastic Press Association (CSPA). The 2021 Yearbook "As We Go" also earned a Sunshine Standout Award, and a CSPA Gold Crown in addition to a Pacemaker Finalist Award. Crown Awards are the highest recognition given by the CSPA to a student print or digital medium for overall excellence. "I'm ecstatic and so incredibly proud of the staff," said Monica Rodriguez, Publications Advisor and Digital Mass Media Program Director, "They are a very hardworking and dedicated group of young journalists and designers."
Each year at Columbia University a panel of judges convenes to view student publications of different formats (yearbooks, newspapers, etc.) and they are awarded based on content, design, coverage, writing, photography and more. Judges are experienced, professional journalists who are extremely familiar with student media. Similarly, at the NSPA all student media are also scored in several categories, including coverage, writing and design.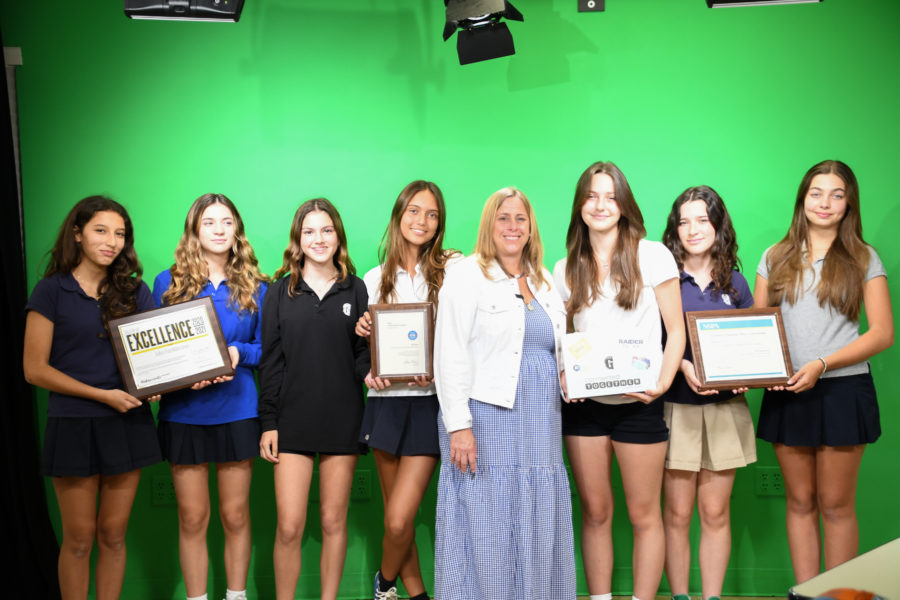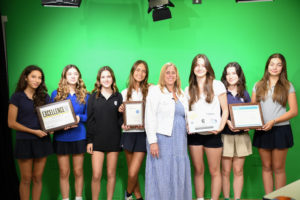 This student success is also reflected at the Middle School level, where the 2021 Yearbook "Connected Together" joins in bringing home the coveted CSPA Gold Crown Award and was a Pacemaker finalist. It also received an All-Florida ranking from FSPA.  At all levels, this achievement proves to be hard-fought and well-earned, given the circumstances each division endured during the pandemic. "We had some students doing remote learning, while others were in class," said Former Middle School Yearbook Advisor Cori Basulto-Fraga, "we had to produce this year under those circumstances."
"Connected Together" was tackled with an unconventional approach; the book mimics a laptop and features student photos in a zoom setting, a true sign of the times. The entire book opens vertically instead of horizontally, a feature the staff was initially told would not be possible. "We really wanted to make it look like a laptop but we were told no because schools weren't really doing things like that. But our teacher insisted, we made a template and we figured it out," said Katarina Mladenovic '26. 
Click here for a list of all of the Upper School individual awards and overall program recognition. Middle School individual awards and program recognition can be found here.