Home >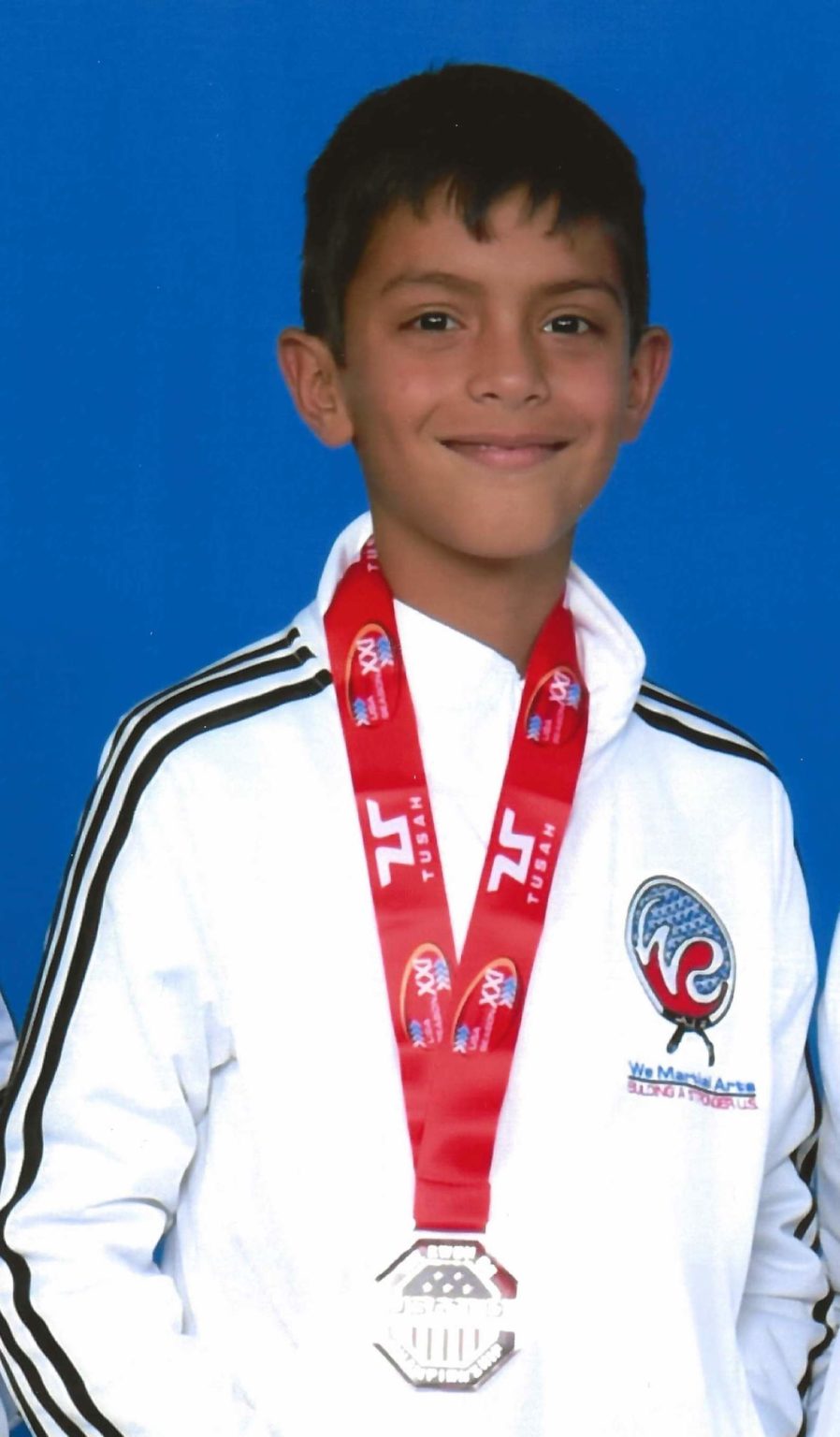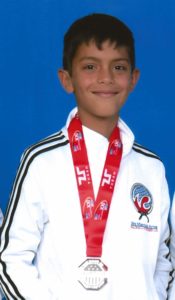 Pedro Osses '29 has big dreams in Taekwondo, and he's on his way to achieving them. Ranked fourth in the nation for male youth red belt, Pedro competes with the WE Martial Arts Young Athlete Olympic Program (YAOP) Team. At the 2021 USA Taekwondo Grand Prix East, he scored the team's highest number of points and earned a Silver medal in Sparring. He then went on to win the Bronze at the 2021 USA National Taekwondo Championships. Read on to learn about Pedro's mentors, his big goals, and more.
Q: How long have you been doing Taekwondo, and how did you become interested in it?
A:  I started Taekwondo when I was four years old. My father has guided me since the beginning.
Q: What do you like most about Taekwondo? What do you find the most challenging?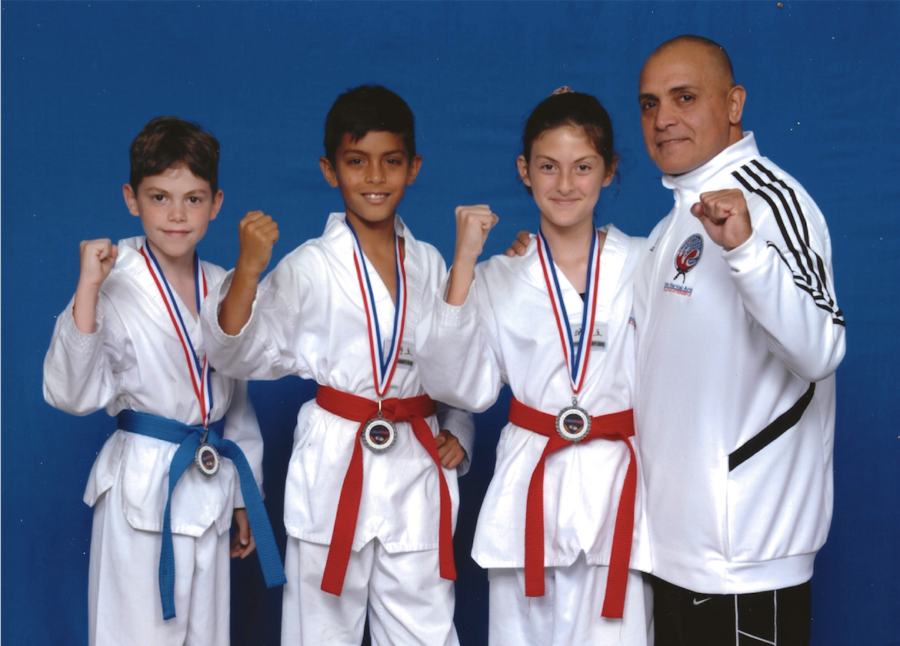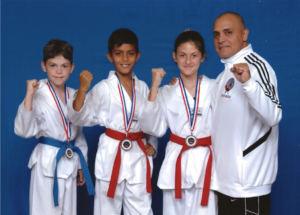 A: I have learned discipline, confidence, and teamwork. The most challenging part is that I must train every day and maintain good health while I keep my good grades at school. My favorite style is Olympic Sparring. 
Q: What goals do you have as you continue with Taekwondo?
A: I will compete again in Nationals this summer in Salt Lake City, Utah, and I want to improve on the national rankings. I want to continue competing for my family, my team, my school, and hopefully one day for my country.
Q: Who do you look up to as a mentor in Taekwondo and why? Is there a teacher or coach at Gulliver who motivates you?
A: My mentor is my father who is also my coach in his school, We Martial Arts in Pinecrest. He was an international Taekwondo athlete, and he represented his country of origin, Chile, in many international competitions. My favorite teacher at Gulliver is Ms. Calloway because she is kind and loving. I also admire my YAOP teammate Marcelo Ahumada from ninth grade. He recently started the sport and we competed together this February in the Florida Cup, and we both won Gold in our categories.
Q: What are you passionate about outside of Taekwondo? 
A: My other passion is the violin. I am in intermediate strings. I love classical music and I also love chess.
Q: How has your experience as a student at Gulliver Prep impacted you?
A: Gulliver has given me so many opportunities to learn about different cultures, languages, and subjects. The school respects and supports our different paths.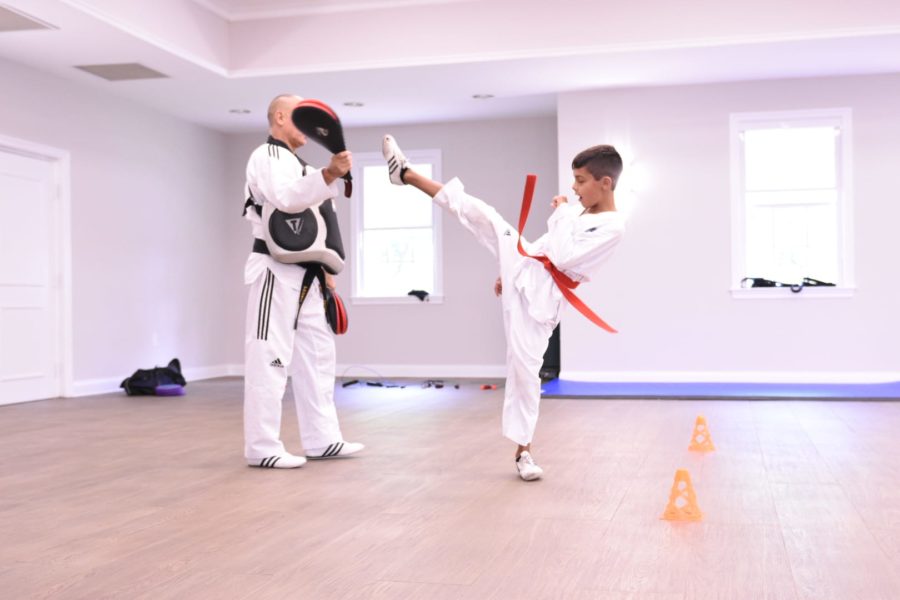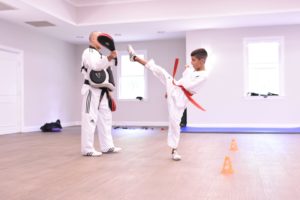 Raider Rapid Fire!
Favorite place on campus: Band room
Your go-to afternoon snack: Lays
Favorite Gulliver memory so far: Field Day 2021
Future dream job: Olympian TKD