Home >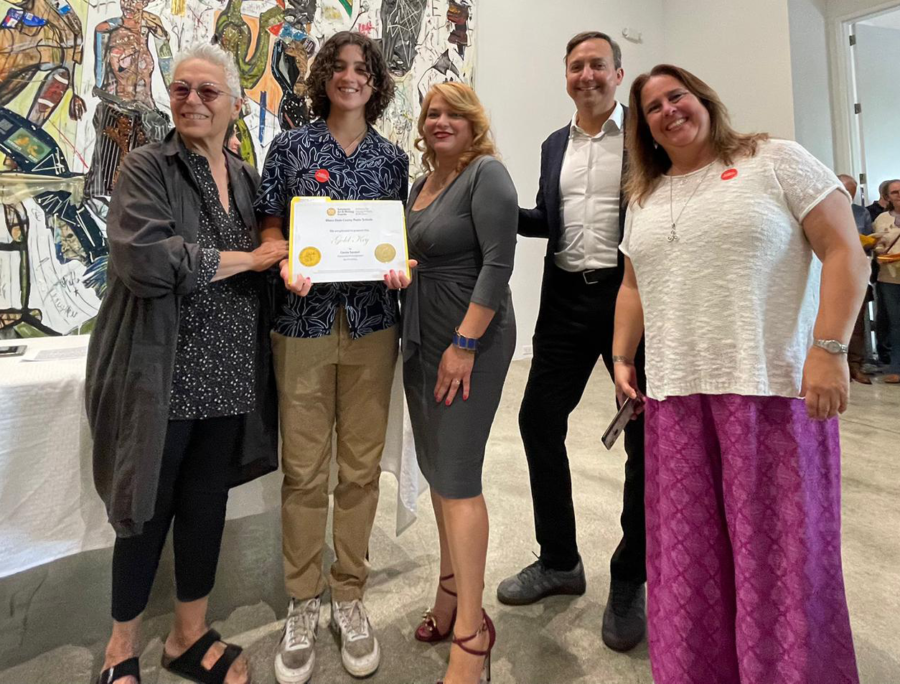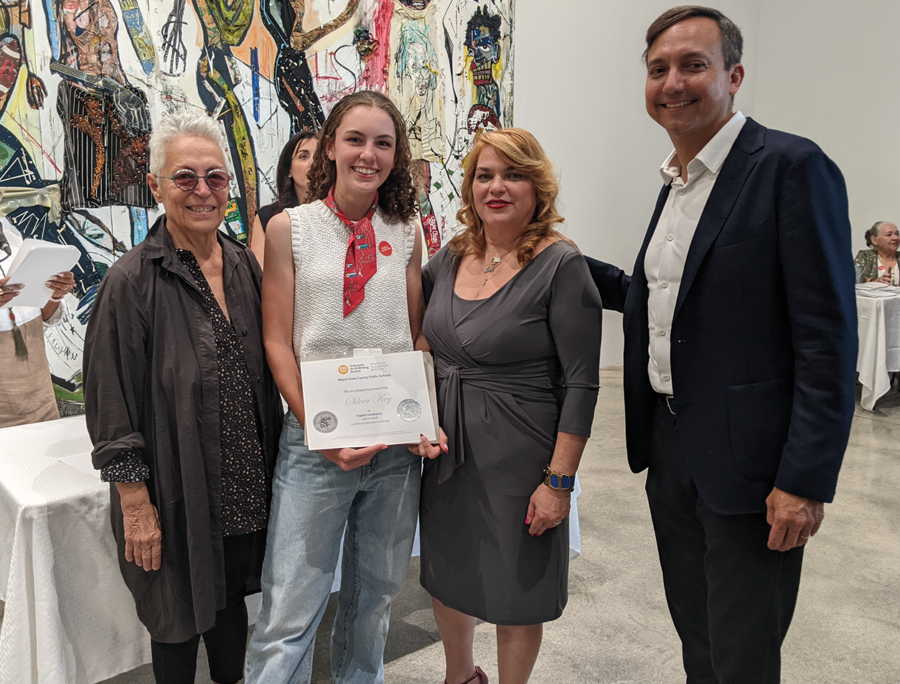 Several Middle and Upper School students have earned recognition for original works of art entered in the 2023 Scholastic Art Awards regional competition. 
Two Gulliver Prep artists earned the highest distinction and were recognized as Gold Key Award winners. These students will move on to compete at the national level, and National Gold medalists will be announced in the spring.
In addition, three students earned Silver Key awards, and 22 students earned 27 total Honorable Mention honors. Gold and Silver Key award winners were recognized at the Scholastic Art Awards Regional Ceremony at the Rubell Museum on February 25, and their work will remain on display through March 5.
Gold Key
Kami Klim-Wiren '27 – Drawing & Illustration – Albrecht Dürers Rhinoceros…
Camila Sandaal '23 – Portfolio – Portfolio
Silver Key
Gabriella De Haan '28 – Mixed Media – Line Quality
Marcelo Gaitan '23 – Architecture – Eco Treehouse Resort Suite
Sophia Varabyeva '25 – Architecture – Aqua House
Honorable Mention 
Walker Allen '25 – Ceramics – Lion Skull
Raissa Almeida '24 – Architecture – Eco Treehouse
Molly Atkins '23 – Painting – Love Yourself
Sophia Azari '23 – Drawing – My Present to You
Idalia Basterra '24 – Digital – Greetings I'm With The…
Olivia Bueno '25 – Painting – Safe Inside
Olivia Bueno '25 – Drawing – Nostalgia
Mackenzie Cohen '25 – Architecture – Transparency Cube
Giulia Francez '24 – Architecture – Eco Treehouse
Logan Garcia '27 – Drawing & Illustration – Game Of The Century
Finn Grainger '28 – Mixed Media – Floral Fields
Sarah Karam '24 – Drawing – Reminiscence
Ava Levine '23 – Painting – The Womb
Alejandro Marin '24 – Drawing – Style
Chloe Marjenberg '25 – Drawing – Raspberries
Nina Mendes '28 – Mixed Media  – The Web We Weave
Gabriela Montalvo '23 – Painting – Vitiligo
Gabriela Montalvo '23 – Drawing – Roles Reversed
Vicky Moya '24 – Drawing – Checkered
Vicky Moya '24 – Painting – A Vision
Sebastian Prusky '24 – Painting – Red Restaurant
Sebastian Prusky '24 – Painting – I'll Have the Usual
Sebastian Prusky '24 – Drawing – Light of all Colors
Elisa Regueros '23 – Painting – Abundance
Sofia Schweers '27 – Drawing & Illustration – Galaxy Nights
Cristian Veloso '27 – Drawing & Illustration – Rhins
Kate Welty '27  – Drawing & Illustration – Dragonflies