Home >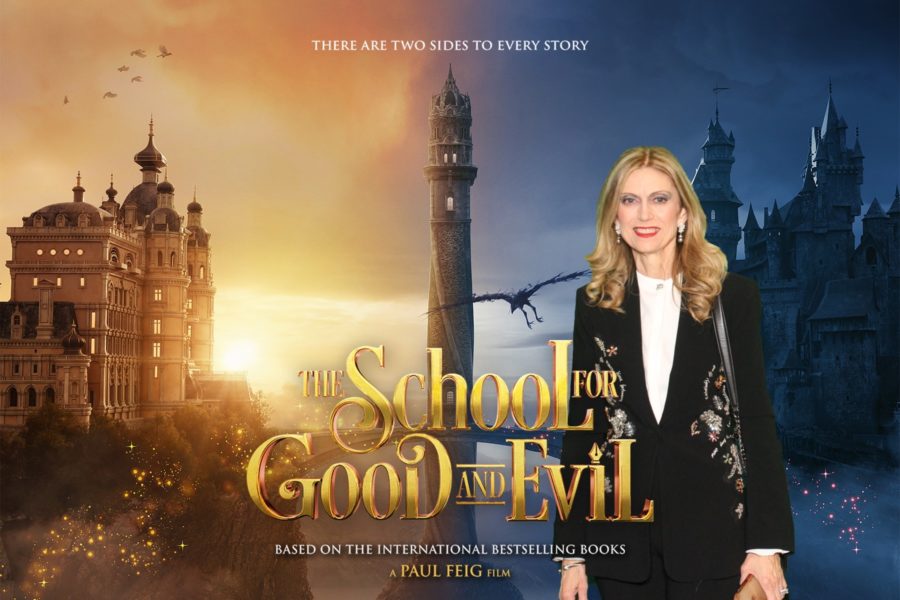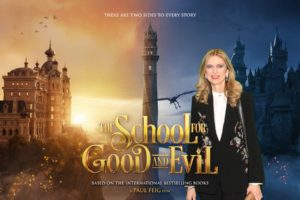 Middle School English Faculty, Maria Gonzalez, experienced a once-in-a-lifetime opportunity last week, as she was invited to attend the premiere of a movie based on a book series written by one of her former students – New York Times best-selling author, Soman Chainani '97.
Chianani's best-selling children's book series, The School for Good and Evil, has sold more than three million copies, has been translated into 30 languages across six continents, and will soon become a major motion picture, premiering on Netflix on Wednesday, October 19, 2022. He credits Ms. Gonzalez, his Middle School English teacher at Gulliver, as the person who inspired him to become a writer.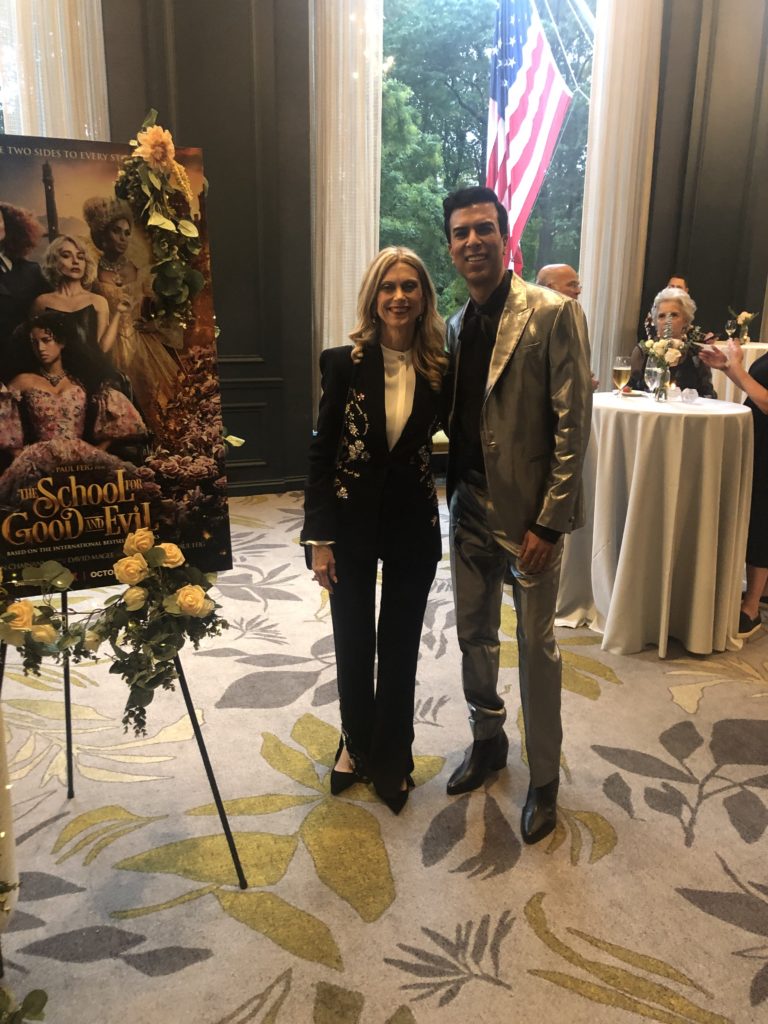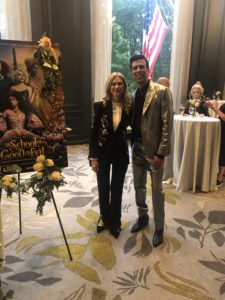 "There are no words to describe how rewarding it is to see students succeed at something they love, and in the process, make the world a better place," said Ms. Gonzalez. "Soman is one of the most talented, kind, and generous people I have ever met. There are no words to describe how proud I am of him and how deeply touched I am that he has recognized me as an inspiration for his incredible literary career. I deserve zero credit for it. It's Soman's incredible determination, incomparable work ethic, true talent, and sincere passion for writing that has taken him where he is."
Ms. Gonzalez attended The School for Good and Evil premiere in New York City as Chainani's VIP guest. A popular character in the series, Lady Lesso, is based on her entirely, and in the upcoming movie, her character will be played by none other than Oscar-winning actress Charlize Theron.
"A very special moment [at the premiere] was when Soman gave a welcoming speech thanking those involved in his dream becoming a reality," said Ms. Gonzalez. "He ended it by thanking me for recognizing and encouraging his talent and for inspiring a central character in the story. I cried! There are really no words to describe my emotions. Never would I have imagined such generosity and recognition."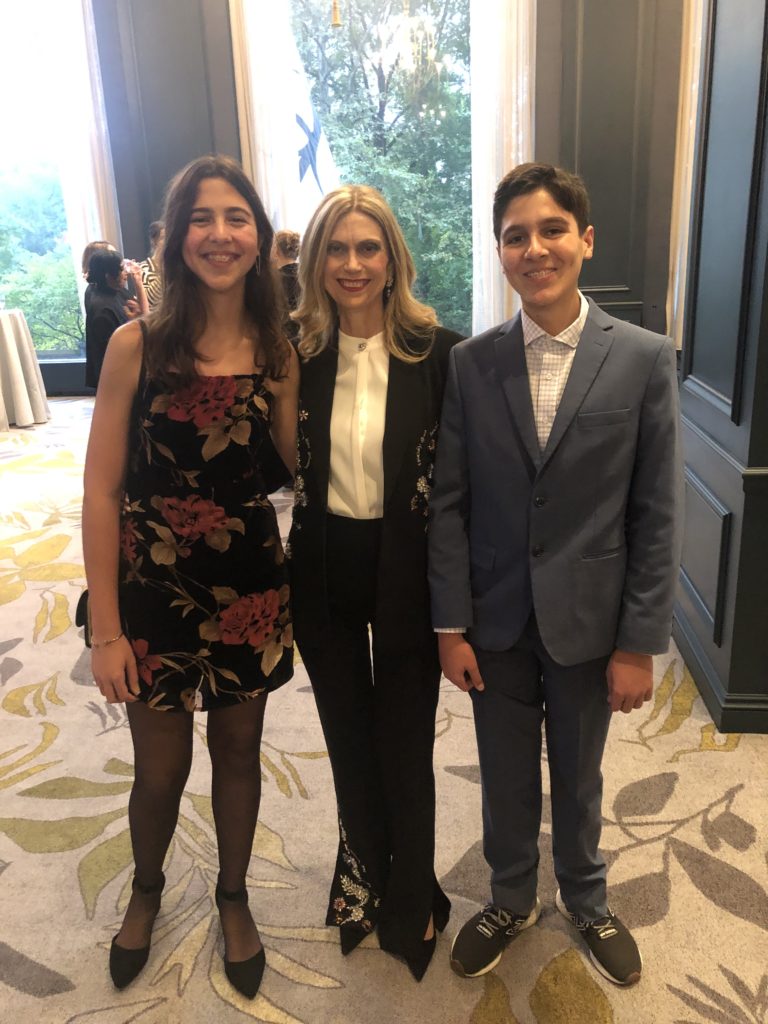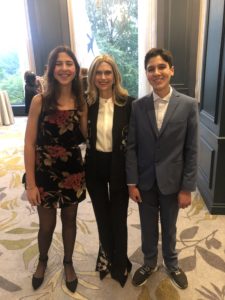 Ms. Gonzalez saw more familiar faces at the premiere, as two Gulliver alumnae that she taught alongside Chainani – Claudia Carulla '97 and Julissa Dimorizi '97 – were also in attendance. Having been a teacher at Gulliver for 34 years, Ms. Gonzalez has taught hundreds of students, though she always knew Chainani was different.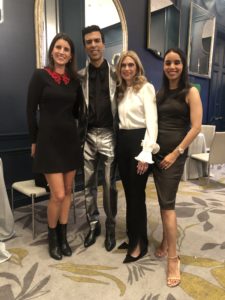 "Soman was one of a kind. When I taught him in seventh grade, I predicted he'd be a writer; he told me that I was wrong. Being an author was not his plan," she recalls. "Why did I say so? Because as a 12-year-old, for my class, he wrote half a novel, an entire play in iambic pentameter, and a complete unit of study of John Steinbeck's The Red Pony. Mind you, all these were extra writing assignments he did, not because I assigned them, but because he wanted to. I knew his true calling was to write, and I was right."