Home >
Our 2023 Middle School sports teams have wrapped up the fall season, turning in excellent performances in and out of the classroom. The combined team grade average for fall season teams was an incredible 92.30, led by the girls' swim team (94.41) and the sixth grade football team (93.44). In addition to these impressive academic achievements, the Raiders had great success in the South Florida Middle School Conference (SFMSC). Read on to learn more.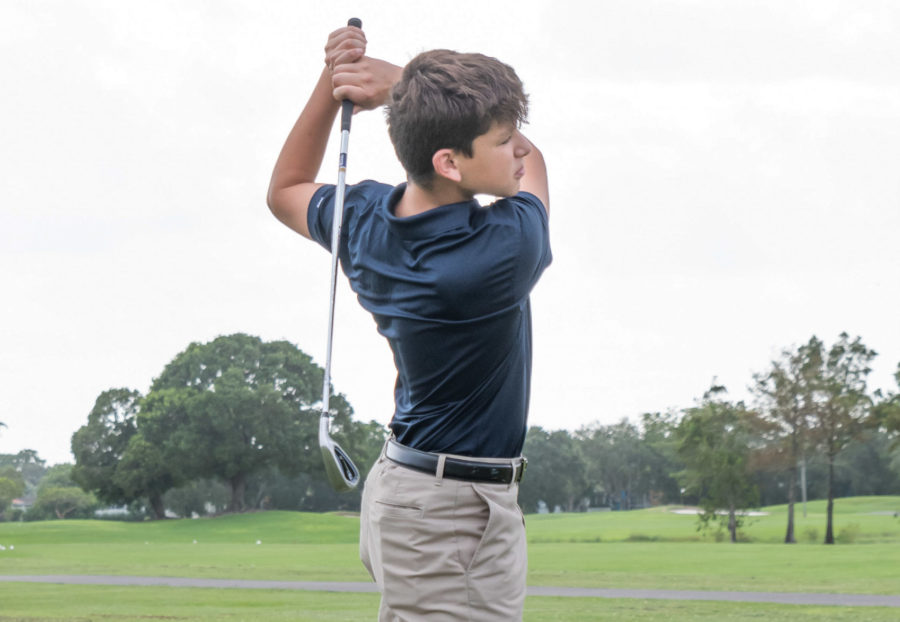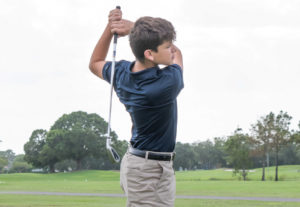 Boys' Golf – CONFERENCE CHAMPIONS
Congratulations to our boys' golf team on winning back-to-back South Florida Middle School Conference Championships in 2022 and 2023! The Raiders had a very successful 7-2 season and capped it off with a tremendous, unexpected victory in the golf championships at Granada Golf Course. Special credit goes to Will Bailine, Maxime Moser, and Michel Pierson for their great individual efforts in the final to secure the victory for Gulliver Prep. This was a true team championship with all our golfers contributing throughout the season.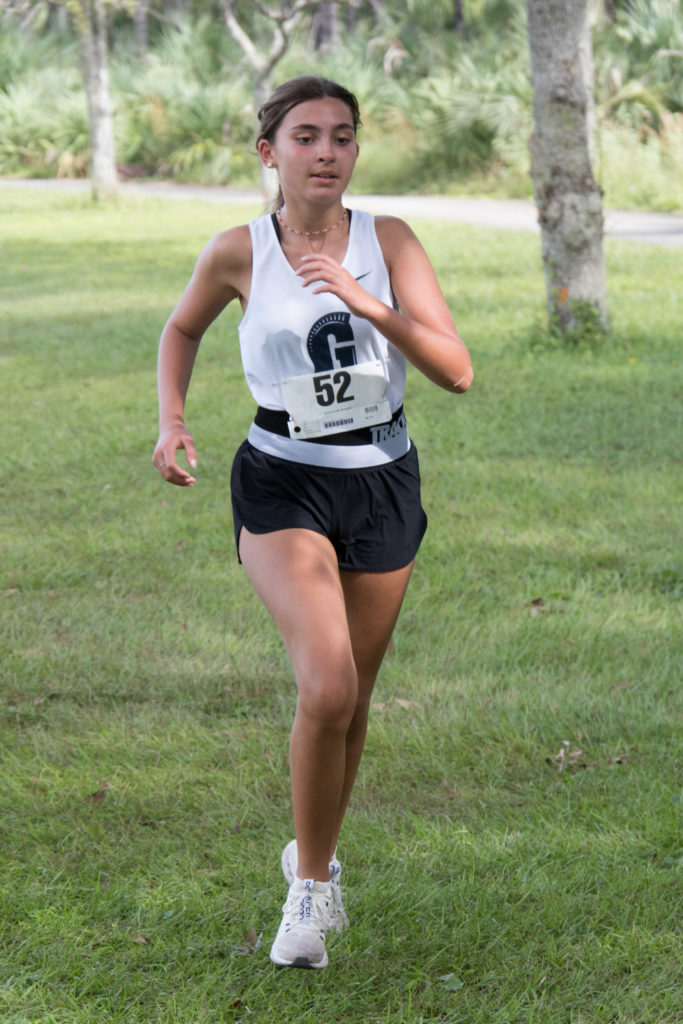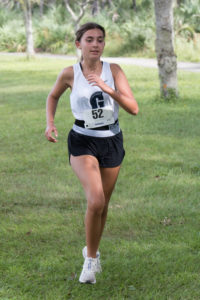 Boys' Cross Country – TEAM RUNNER-UP
Girls' Cross Country – THIRD PLACE
Our boys' and girls' cross country teams had a great 2023 season. The students worked hard all season and were rewarded with amazing accomplishments. The girls' team finished third at the South Florida Middle School Conference Championship and qualified for the Florida State Meet for the second straight season. They were led by incredible performances from conference individual runners-up, Elizabeth Rodriguez, Lena Perez-Oizumi, and Isabella Rodriguez. The boys' team finished as the South Florida Middle School Conference runner-up and also qualified for the Florida State Meet for the second straight season. They were led by a very talented trio of conference individual champions, Eduardo Valle, Matteo Nathanson, and Tyler Keating.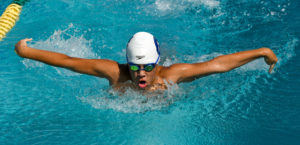 Girls' Swimming – TEAM RUNNER-UP
Boys' Swimming – FOURTH PLACE
The boys' and girls' swim teams had an amazing season full of fast racing, best times, and a ton of technical improvements. Every meet was full of energy from all of our student-athletes. Season highlights include the girls' team winning five out of seven meets and coming in as the South Florida Middle School Conference team runner-up in the championship meet, and our boys' team stepping up to race despite being one of the younger teams. We are looking forward to next season!
Volleyball – CONFERENCE QUARTERFINALIST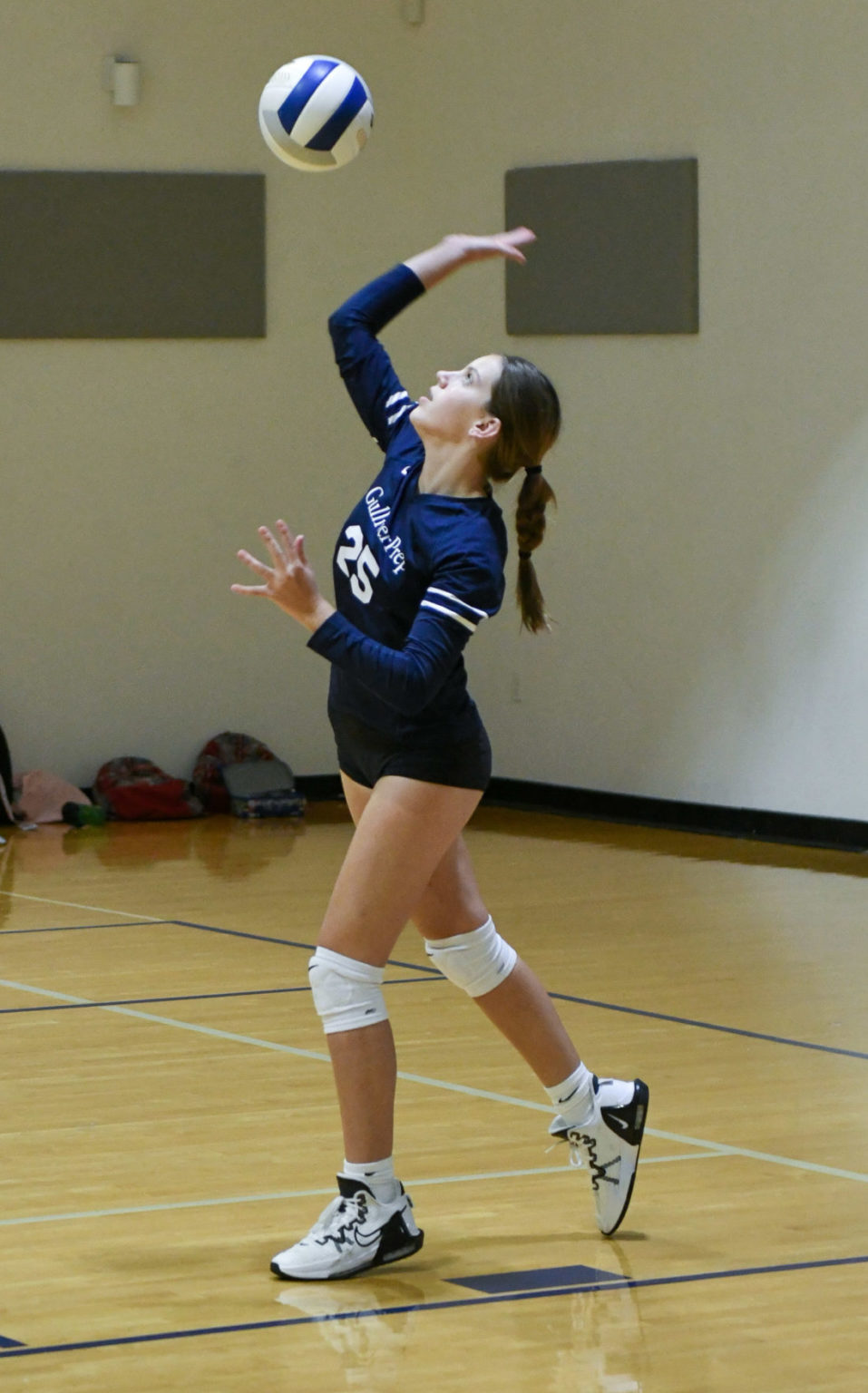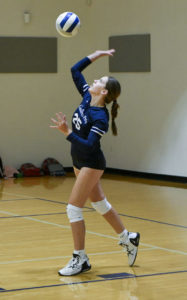 As with any new season, comes the hopes of what can be. The 2023 Middle School girls' volleyball team was no different. With only having three returning players from the varsity team, many questions needed to be answered. From the onset, the team showed much promise, with having won the Florida Christian Volleyball Tournament, and expectations and hopes automatically rose. While the girls' did face some struggles throughout the way with injuries to key members, they still were able to make a final push into the South Florida Middle School Conference Championships. Though the team seemed to be determined and ready to take home another championship, it was just not their year to do so. Even though they did not finish with the goal they had set at the beginning of the year, they still managed to create and foster a team that if they stay together, will undoubtedly have incredible success in the Upper School for years to come. This was an exciting, inaugural season in the Sam and Emina Nazarian Gymnasium for our Lady Raiders!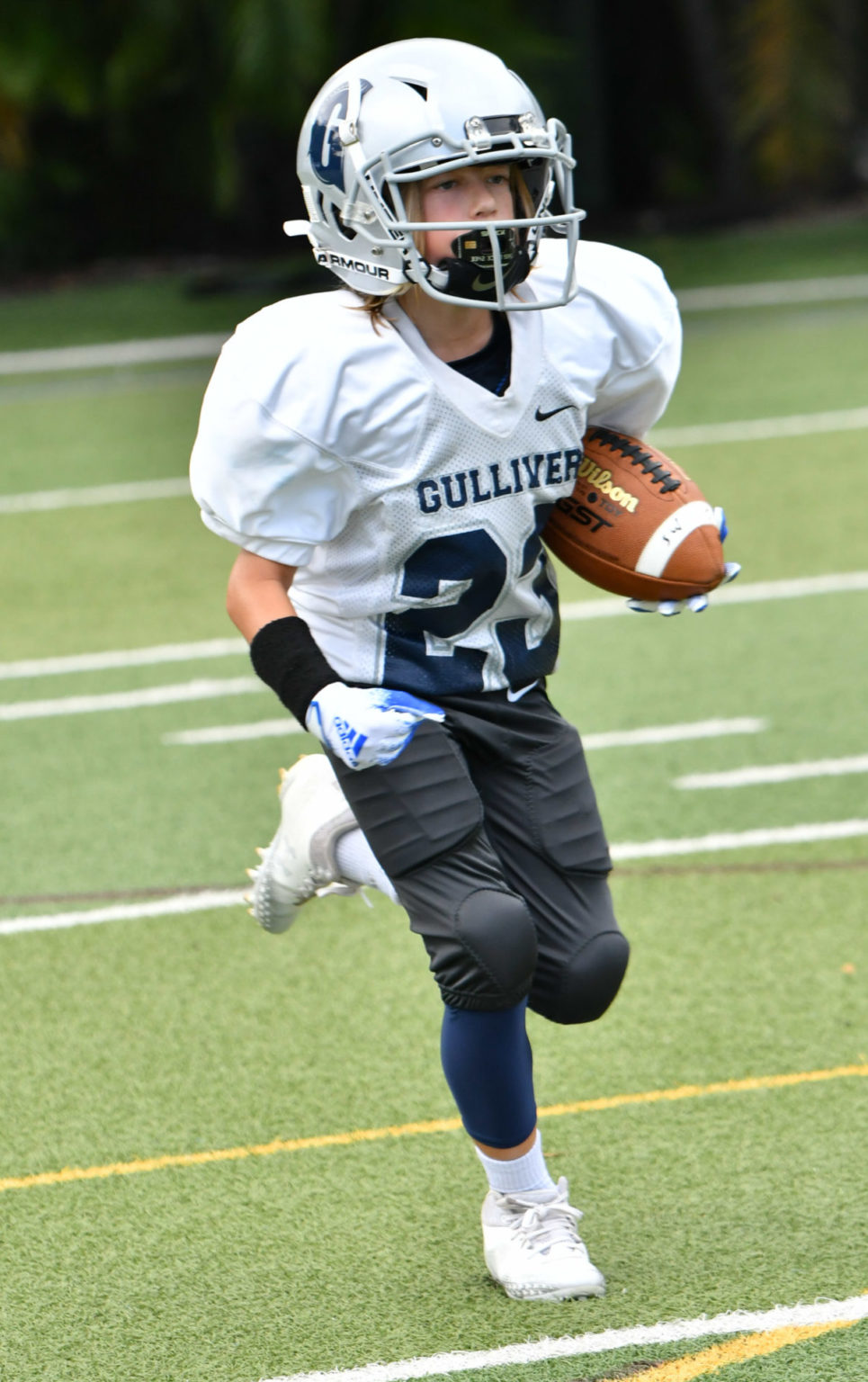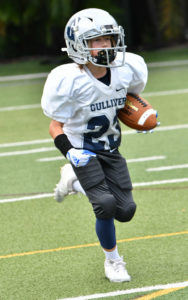 Grade 6 Football
The grade six football season was a huge success. Not only did the players produce a winning season, the hard work and dedication that they displayed was unbelievable. They truly became a unit and team, and played for one another. Our Raiders should all be extremely proud of not only becoming better football players but more mature, fine young men. The future for Gulliver football looks great!
Grades 7/8 Football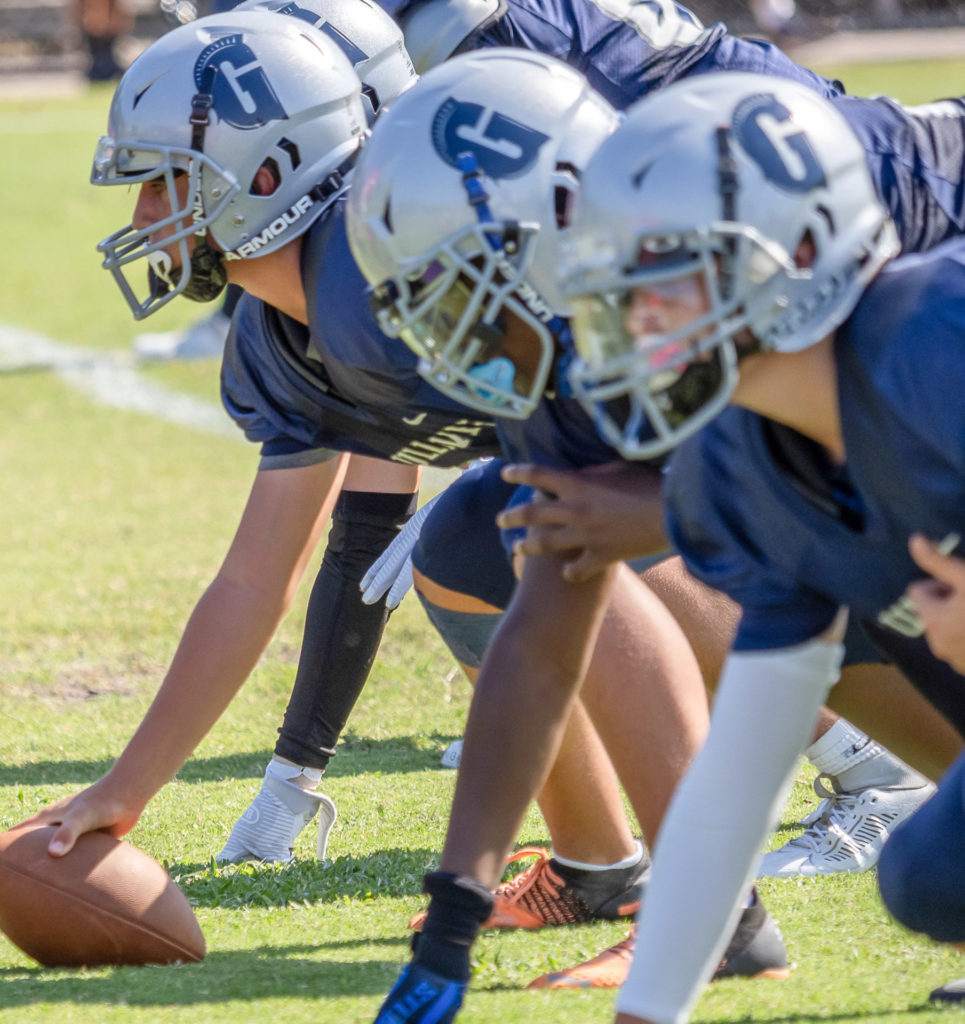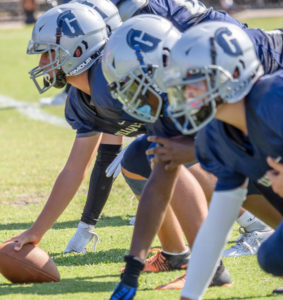 From the first whistle of the season to the final Bowl Game, grades 7/8 football team showed tremendous growth. The camaraderie and unity among all of the players was inspiring. Coach Diaz said, "It's this sense of unity that propelled us forward, both in our victories and with the challenges we faced. We encountered obstacles and setbacks, but the team's response to these challenges was commendable." This was a young team, a true mix of seventh and eighth grade students that were at times outmatched by size and ability. It was in these moments that their true character shined through with their ability to regroup, learn, and come back stronger. This was a defining factor to the success of the team. Each and every player contributed in their own unique way and came together to become a family. Good luck to our eighth graders moving up to the Upper School!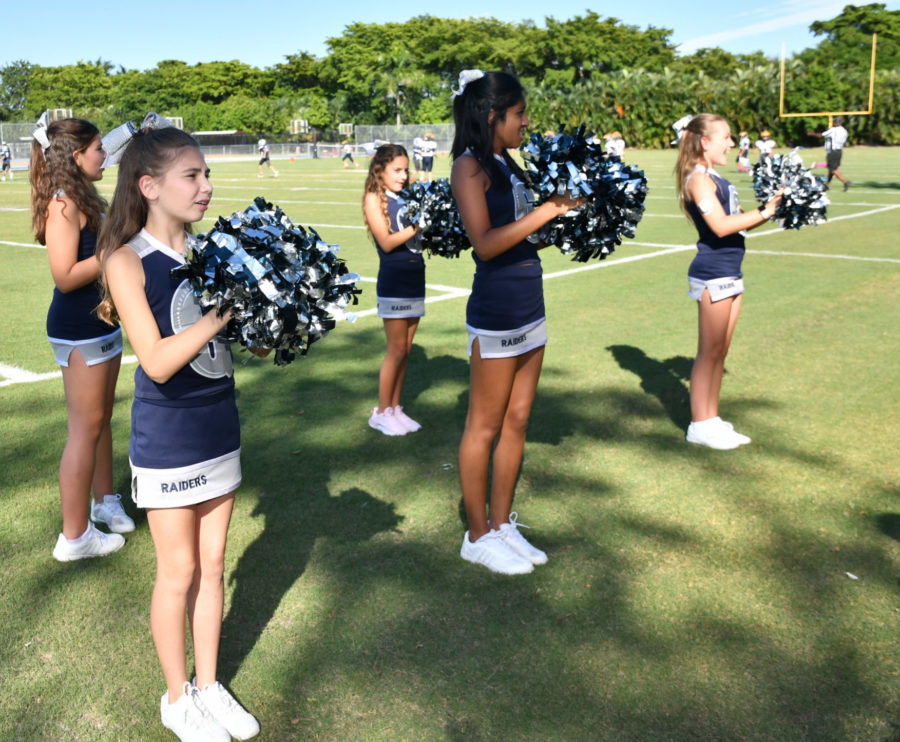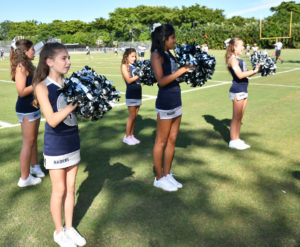 Cheerleading
This fall season the Middle School cheerleaders supported and cheered for our grade six and grades 7-8 football teams. The squad was led by eighth grade Captain, Hayden Amron, who showed great leadership. Our cheer team also started to learn some of the basics for competition season around the corner and we can't wait to cheer on our basketball teams this winter season!