Home >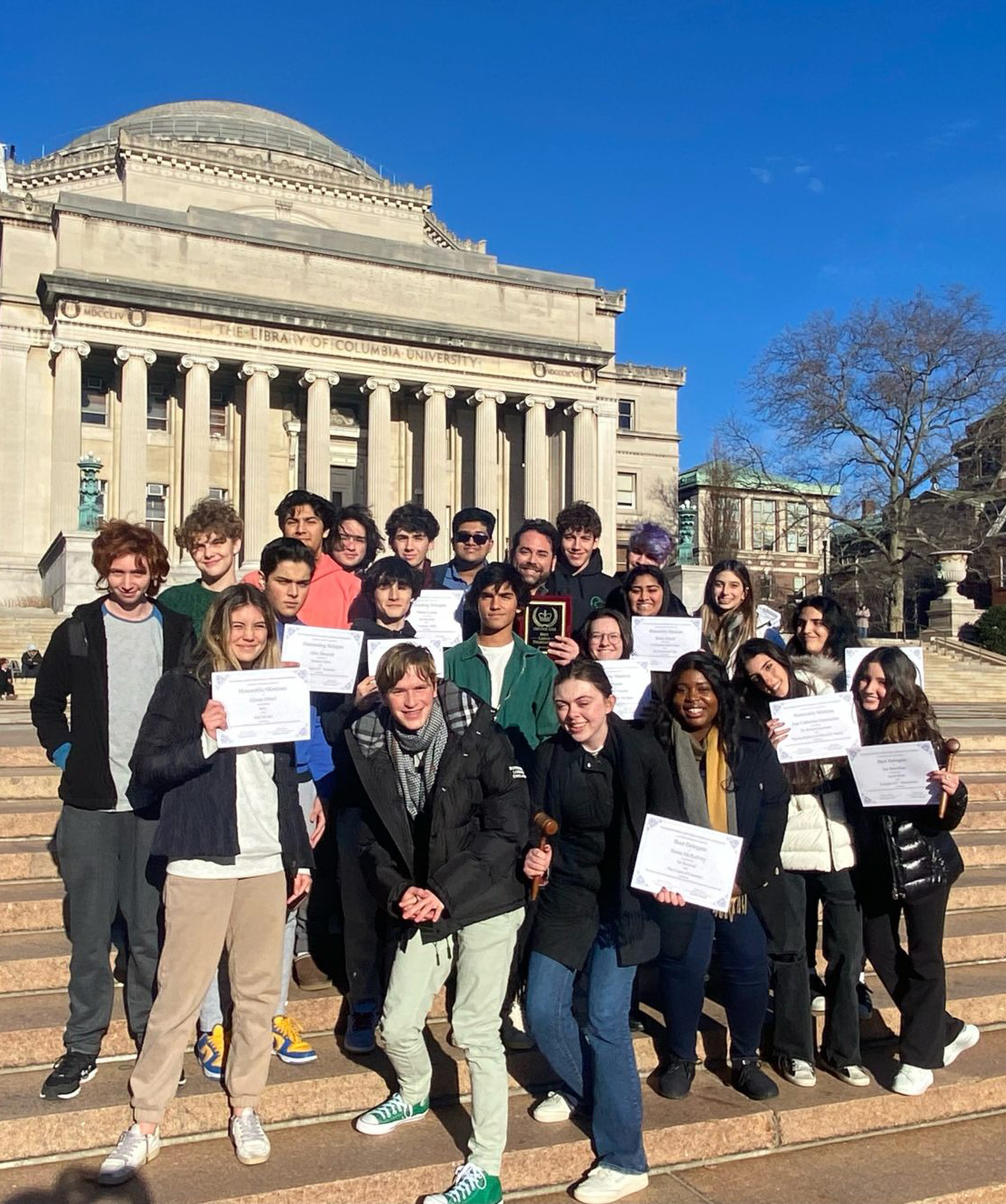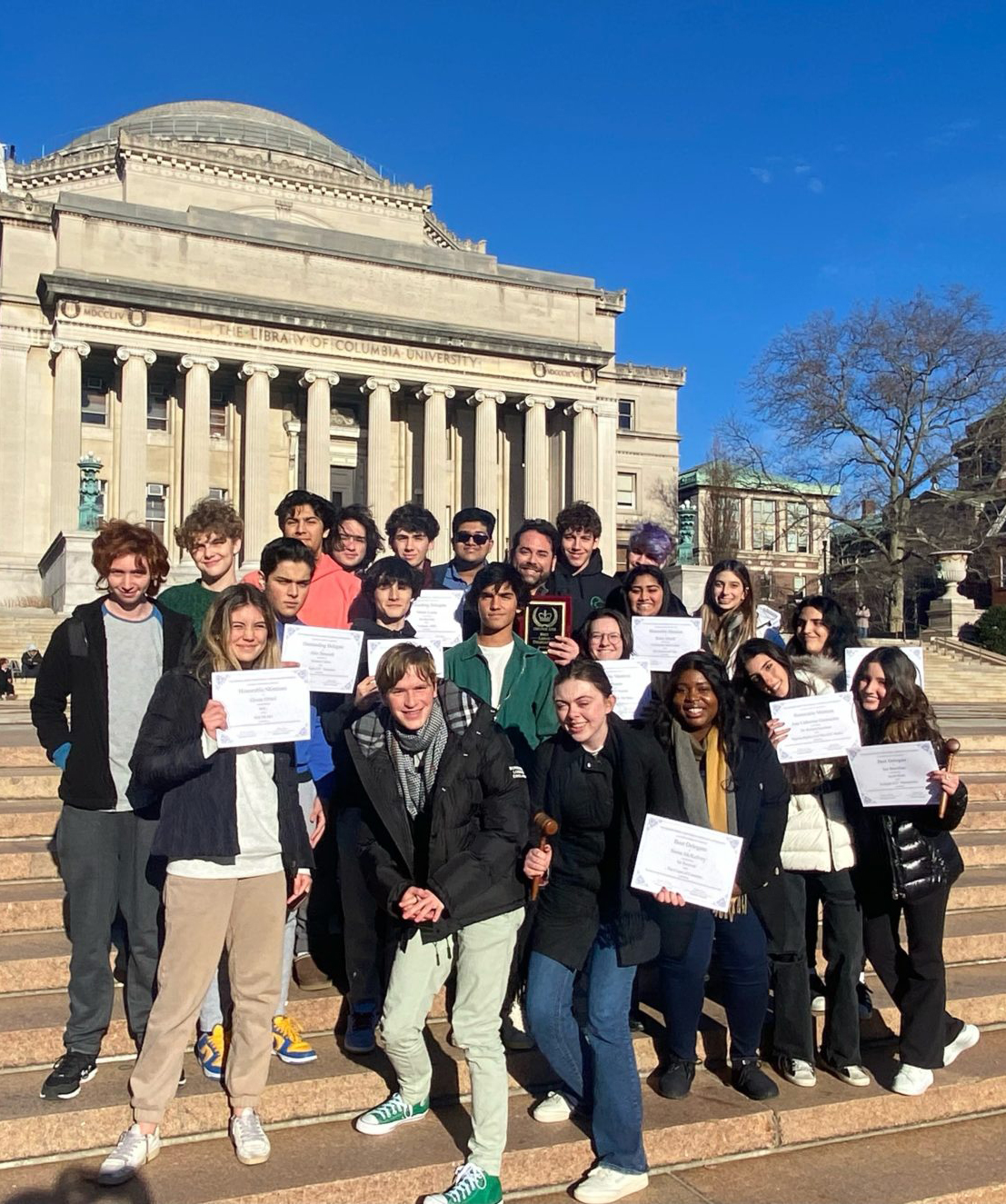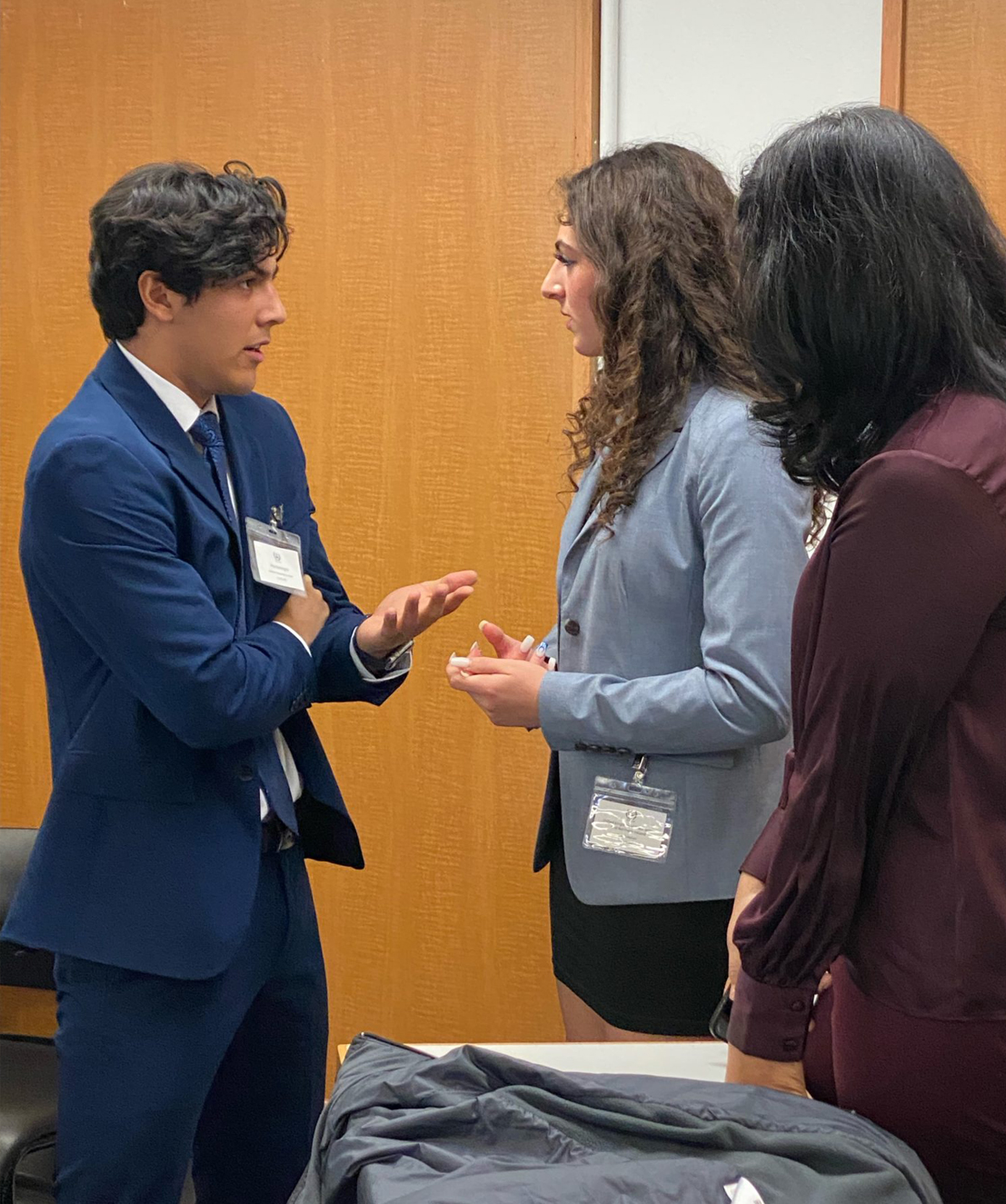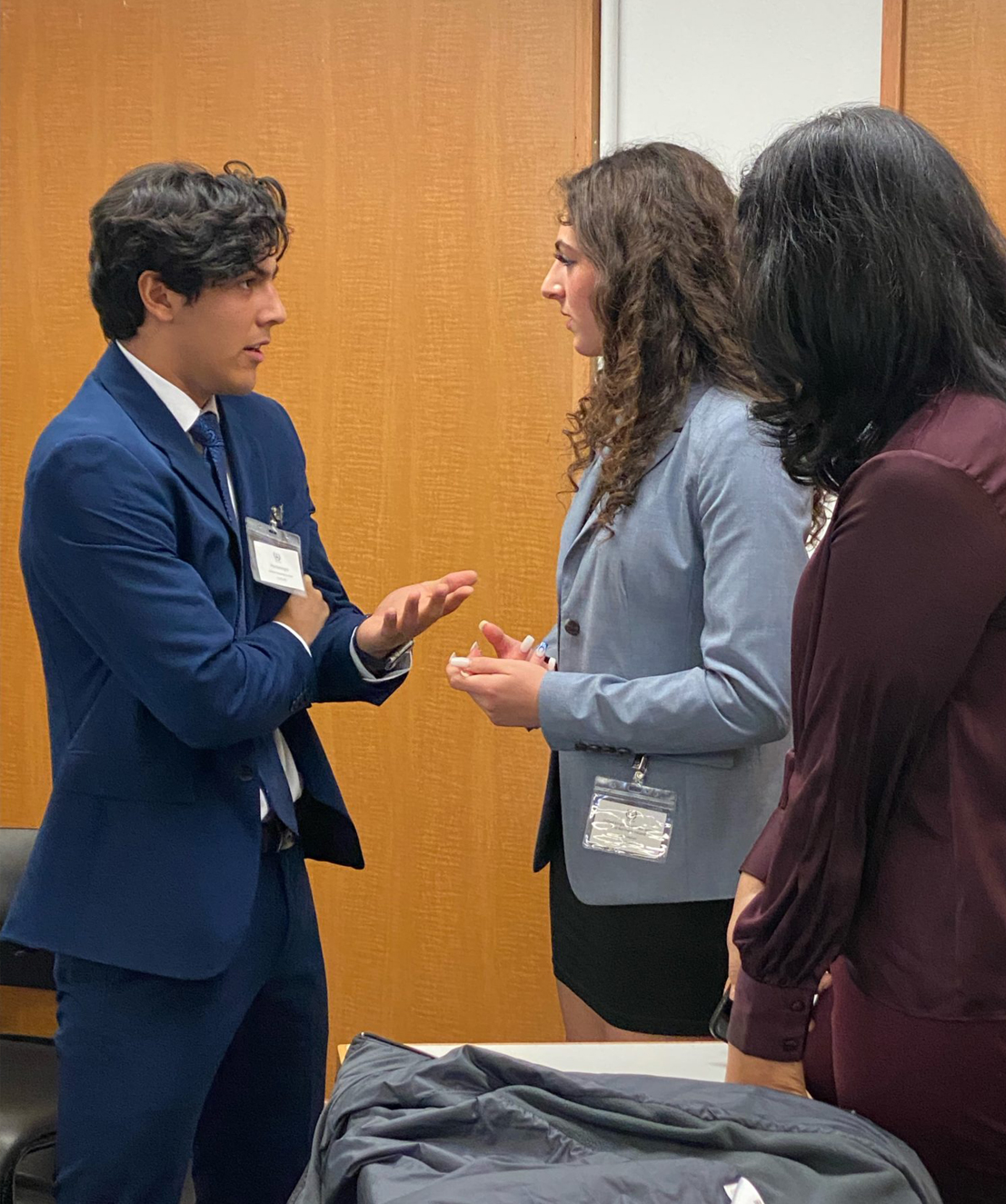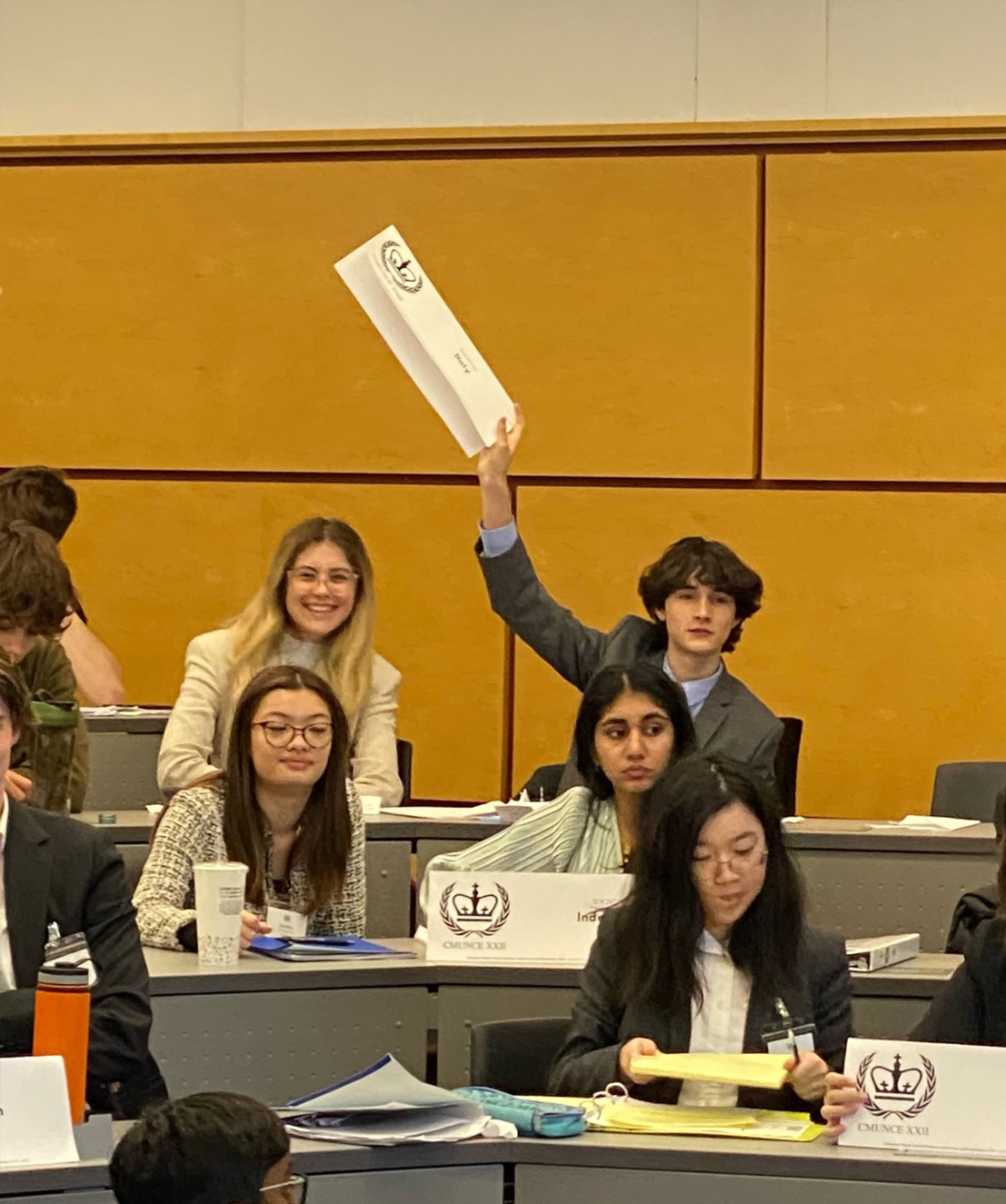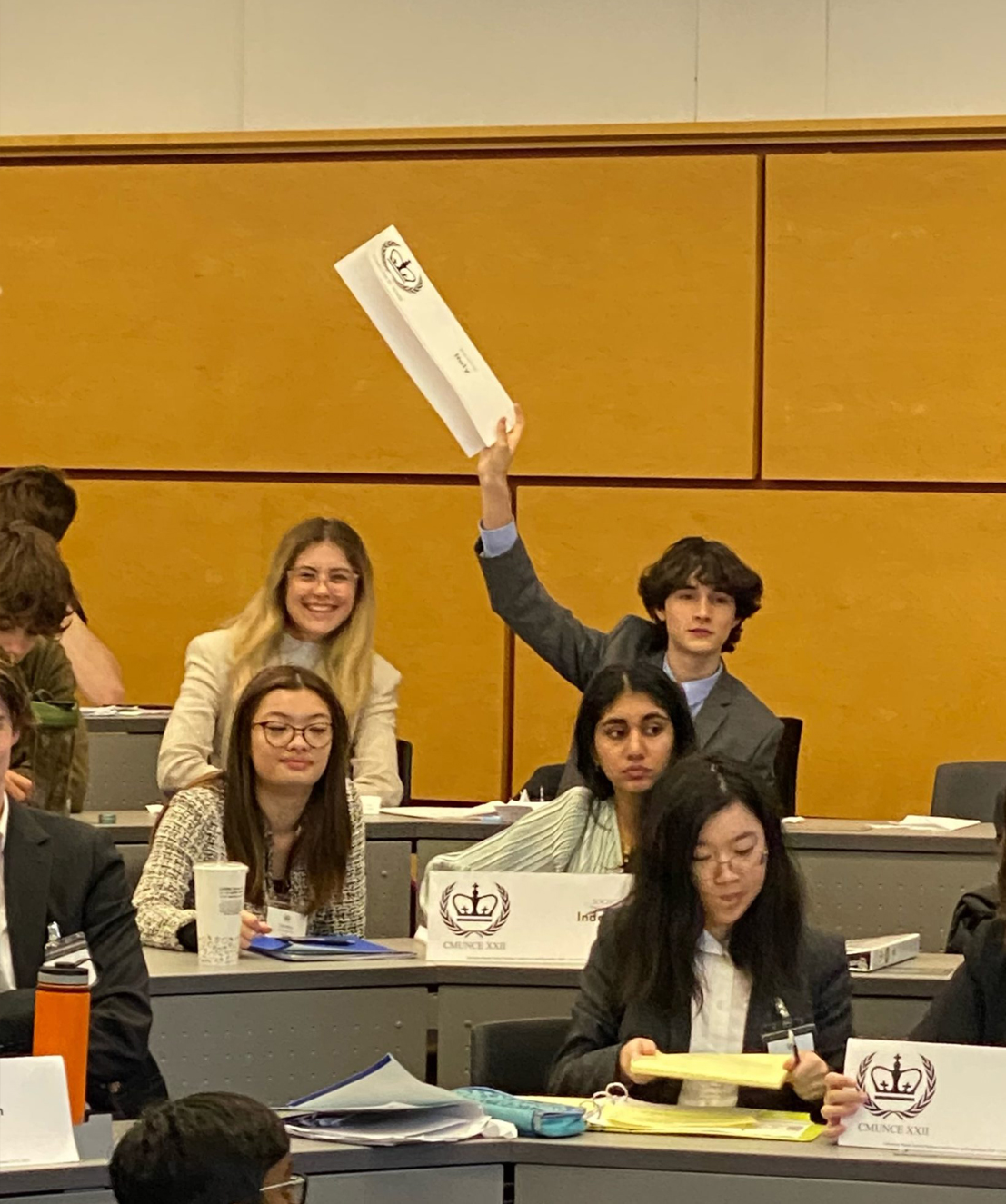 Gulliver Prep's Model UN Team won top honors at Columbia University's 22nd Model UN Conference, earning Best Large Delegation recognition. The Raiders competed against more than 50 schools and over 1,000 students from across the country and teams from Greece and Russia, making their mark as one of the top delegations in 2023. The team also secured an impressive 14 individual awards, including two Best Delegates, three Outstanding Delegates, six Honorable Mentions, and three Verbal Commendations:
Best Delegate Award
Isabella Bonifasi 
Jacob Black ; Twilight JCC Werewolves 
Siena McKelvey 
Sir Percival ; The Court of Camelot 
Outstanding Delegate Award
Mateo Lowe
Wu San-Lien ; Formosa 1950 
Alex Denesuk
Emmet Cullen ; Twilight JCC Vampires 
Willow Olrich 
H. von Bingen ; Ad Hoc 
Honorable Mention Award
Julia Bueno 
William Skinner ; Vought International: The Boys 
Katherine Ramirez 
Manuel Urrutia Lleo ; Cuban Revolution 
Rania Ishoof 
Commander Reig Cullen ; Handmaid's Tale 
Ana Catherine Guimaraes
Dr. Bernard Kouchner ; Nigeria – Biafra Civil War JCC: Biafra 
Eloisa Ortiz-Diez & Mauricio Medal 
Italy ; SOCHUM 
Sebastian Poliak 
Stephen Windor ; Golden Age of Piuracy JCC: English Government 
 
Verbal Commendation
Sebastian Caraballo 
Montenegro ; OHCHR 
Avery Simon 
Richard Fadden – Director of CSIS ; Uncovering the Snowden Files 
Nabeel Ishoof 
Russia ; SPECPOL 
Model UN is a simulation of the UN General Assembly and its other multilateral bodies. In the simulations, students perform an ambassador role while debating topics such as gender equality, climate action, global health, and more. Students who take part in Model UN conferences are typically part of the International Diplomacy & Legal Studies Signature Academic Program, under the direction of Mr. Manuel Santelices. The program is designed to provide students with an advanced level curriculum that introduces them to careers in international diplomacy and law, and through experiential learning, prepares students for life beyond school, advancing skills such as public speaking, critical thinking, and research.