Middle and Upper School theatre students recently participated in a pair of festivals, demonstrating undeniable talent and perseverance in their first live competitions in nearly two years.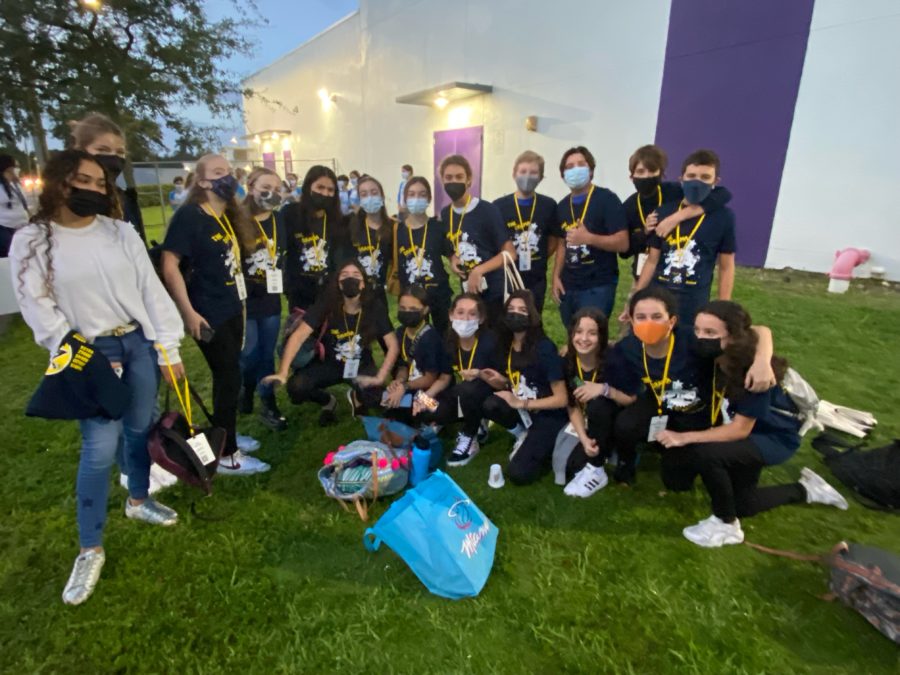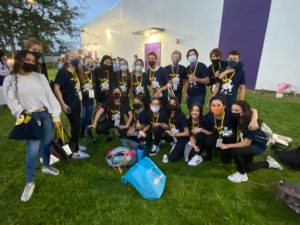 Competing in the Junior Thespians District 4 Festival, our Middle School Drama Troupe 88015 received nine Superior and nine Excellent Ratings, including a Critics Choice in Solo Pantomime, qualifying for states in each event. For Upper School, the Gulliver Prep Players Troupe 2450 took its production of Midsummer Jersey to the International Thespian Society One Act Festival, earning several individual accolades.
Congratulations to all of our performers!
Middle School Drama Troupe 88015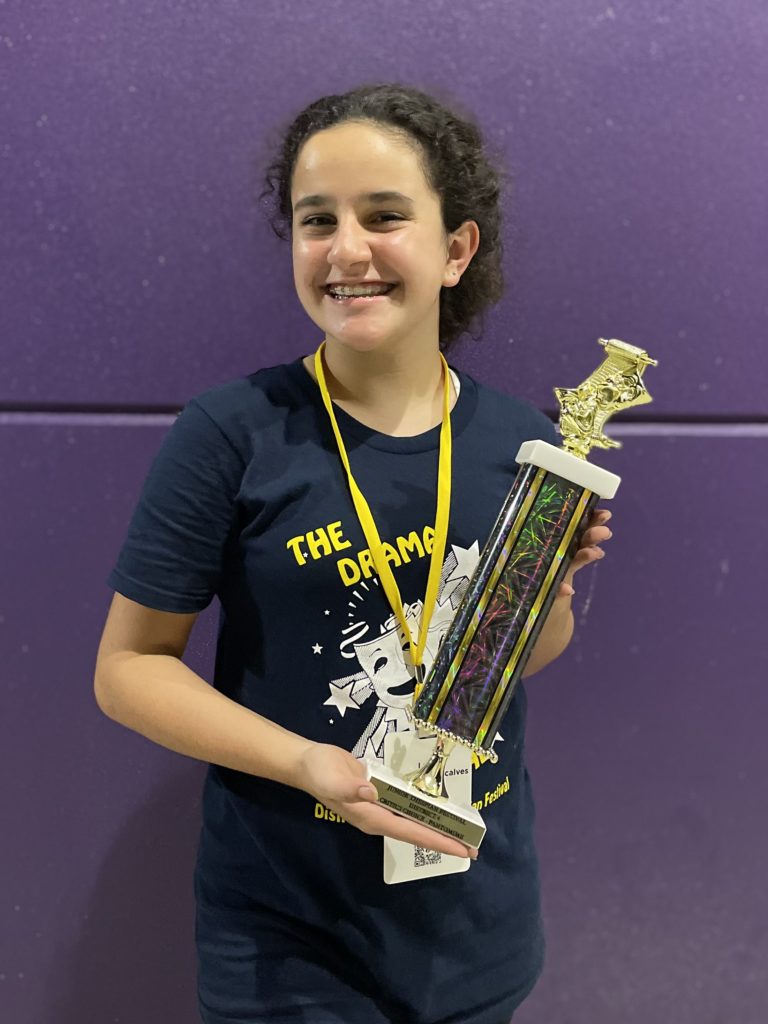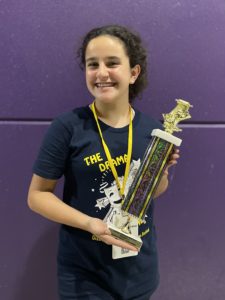 Superior Solo Pantomime (Critics Choice): Luiza Padoveze Goncalves (pictured, right)
Superior Monologue: Julia Varella Chaves
Superior Monologue: Riley Prescott
Superior Duet Acting: Fernanda Cerquiera & Maya Altman
Superior Duet Acting: Massimo Harris & Riley Prescott
Superior Solo Musical: Fernanda Naranjo Franco
Superior Solo Musical: Francesca Sagrera
Superior Duet Musical: Carmen Kavalekas & Mia Solarte
Superior Duet Musical: Francesca Sagrera & Gabriela Celic
Excellent Monologue: Fernanda Cerquiera
Excellent Duet Acting: Annabelle Laemmli & Carlota Mosquera Moro
Excellent Ensemble Acting: Luiza Padoveze Goncalves, Ella Vargas, Max Tabatchnick & Vincent Sargi
Excellent Solo Musical: Charlotte Levinger
Excellent Solo Musical: Mika Ringel
Excellent Solo Musical: Mia Solarte
Excellent Duet Musical: Alice Levinger & Sophia Eichenwald Braghin
Excellent Small Group Musical: Elena Bueter, Alice Levinger & Charlotte Levinger
Excellent Small Group Musical: Fernanda Naranjo Franco, Gabriela Celic, Maya Altman, Carmen Kavalekas, Julia Varella Chaves, Mika Ringel & Sophia Eichenwald Braghin
Gulliver Prep Players Troupe 2450
All Star Cast Member: Nia Catoggio
All Star Cast Member: Esther Enekes
Best Supporting Actress in a Comedy: Valeria Bigott
Best Student Director: Ian Gill