Home >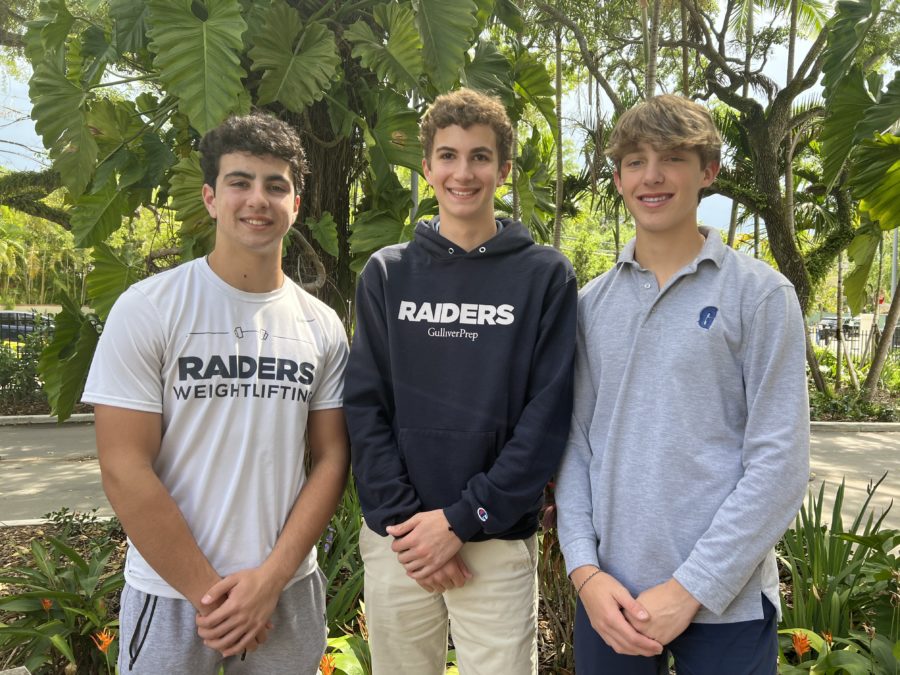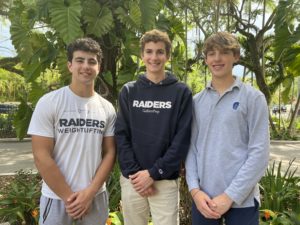 On Saturday, April 23, Gulliver Prep will host its inaugural Fishing Tournament at Key Biscayne Yacht Club. Created by students Eli Paresky '24, Jackson Garfinkel '24, and David Lopez '24 and supported by alumni, this new event will support financial aid for deserving students. Read on to learn more about the student leadership behind the tournament, how to get involved, and more.
Q: How did you come up with the idea for the Gulliver Fishing Tournament, and why did you want to create one?
Eli: I love to fish and I thought a Gulliver Fishing Tournament would be a great way to work with the school and help raise money for scholarships. I've participated in other fishing tournaments and knew it would make for a fun event and also build community. The tournament is important to me because I feel strongly that all students should have the opportunity to receive a good education. By hosting a charity fishing tournament, we are able to raise money, have fun, and support future Gulliver students. 
Q: This tournament will raise funds to bring deserving students to Gulliver who may not otherwise have the opportunity to do so. Why are you passionate about this, and what will it mean for students who will benefit from this?
David: Our goal from the start has always been to benefit our community. This tournament gives us the opportunity to get closer in the Gulliver community, and also benefit those who do not have the opportunities that we are exposed to. 
Q: How can people get involved to help with the tournament?
Eli: The best way to get involved is to sign up and come out and fish. There are also sponsorship opportunities to help get visibility for your business and showcase it in front of the Gulliver students and parents.
Q: Why do you think an event like this is beneficial for our school community?
Jackson: I think that this will be beneficial for our school because it will put the school's name out to the community so that maybe we can attract more students. The tournament will also show the people participating in different ways to support the school, one of them being supporting [financial aid which benefits] Breakthrough Scholars
Eli: It is beneficial in many ways. The tournament brings students and families together around a fun activity and builds community. 
Q: What have you learned through the process of planning this event alongside Gulliver's Advancement team?
David: We have been exposed to so much during this planning process for the tournament. We have learned the backend of planning and gathering sponsors. The Gulliver Advancement team has helped us so much and they have made this process much more enjoyable.
Q: Is fishing a big part of your life and a hobby you enjoy doing? 
Jackson: I have always liked fishing because I enjoy being on the water and being with my friends.
Q: How has being a student at Gulliver Prep impacted your life?
Jackson: Being a student at Gulliver has really impacted my life because it has introduced me to a ton of people from different cultures and backgrounds. 
Eli: Being a student at Gulliver has given me the opportunity to pursue many things that I enjoy. One of those things is fishing. When we came up with the idea for a fishing tournament and pitched it to administration, they were happy to collaborate to make this event happen.