Home >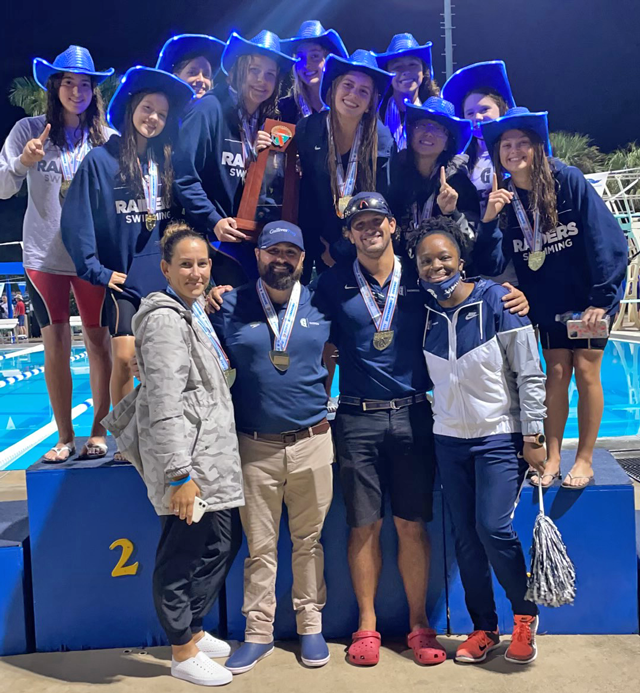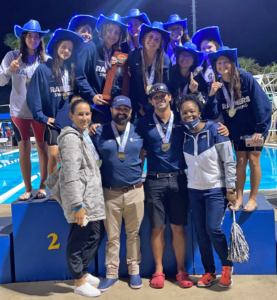 On Friday, November 5, the varsity girls' swimming team brought home the FHSAA 2A State Championship, scoring 247 points ahead of runner-up Jensen Beach (195). Each student-athlete moved up in position and scored points for the Raiders in what was a total team effort, led by Head Coach Chris George.
The 200 medley relay team won the event by 2.5 seconds, while the 200 free relay team placed second, and the 400 free relay team placed third. Top individual performers included Gio Musiello '25 (200 IM – 3rd, 100 backstroke – 3rd), Aria Torretta '23 (200 IM – 4th, 100 breaststroke – 8th), Cassie Kraft '23 (50 free – 4th, 100 free, 8th), Elyse Wood '25 (100 butterfly – 5th, swam all three relays), and Reese Rosenthal '25 (100 breaststroke – 6th).
The title marked the girls' swimming team's sixth state championship, and Gulliver Prep's 61st state championship overall.