Home >
Throughout each season, we'll interview the student-athletes who have been selected as captains of their varsity teams. This week, we kick off the series getting to know the girls' varsity basketball team. Read on to learn more about Riana Doctor '22, Madi Aquilera '23, and their goals for the team. 
The Raiders continue their season with a White Out game in the Blue Dungeon on Tuesday, December 14 at 5:30 p.m. against Riviera Prep.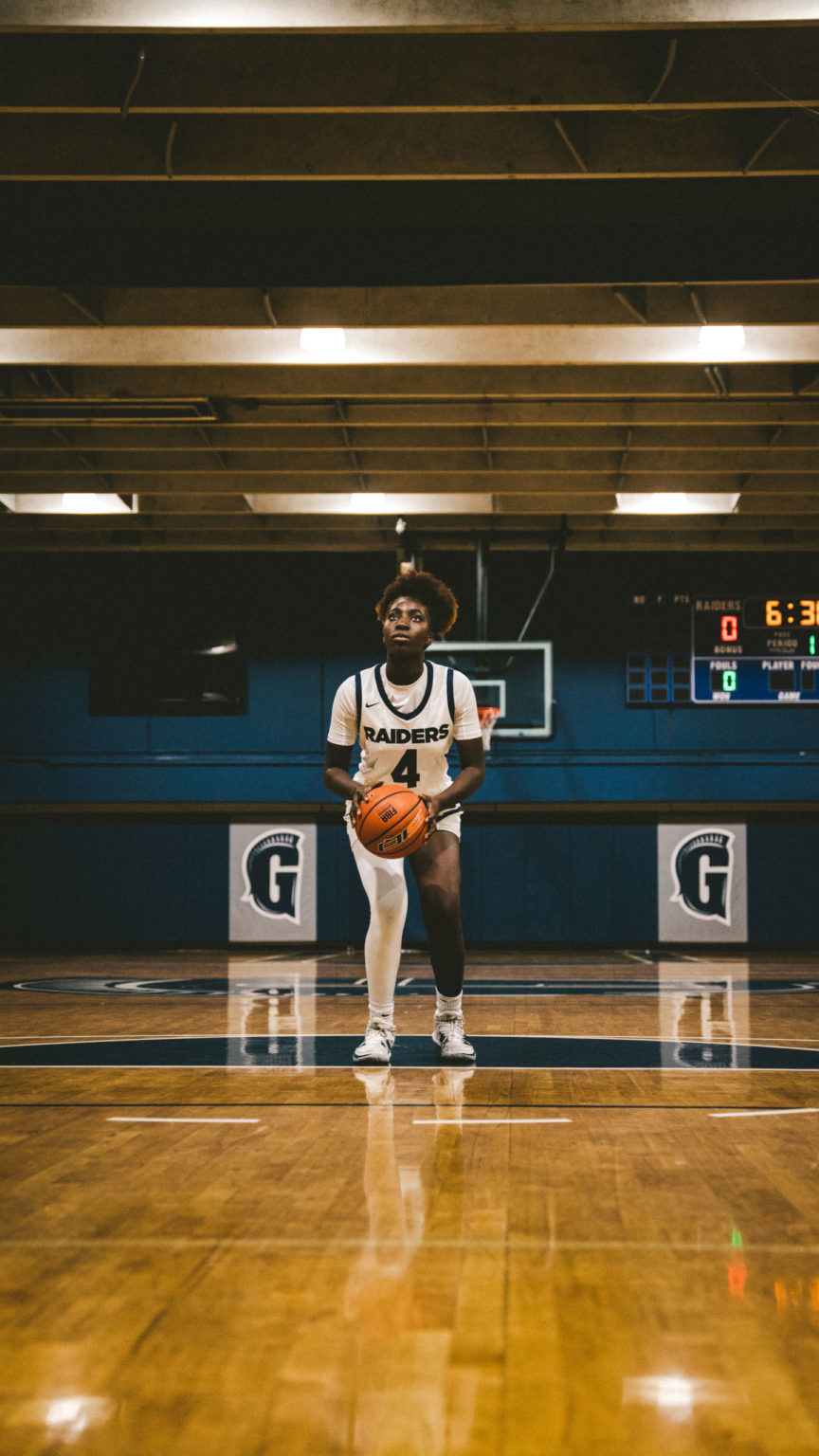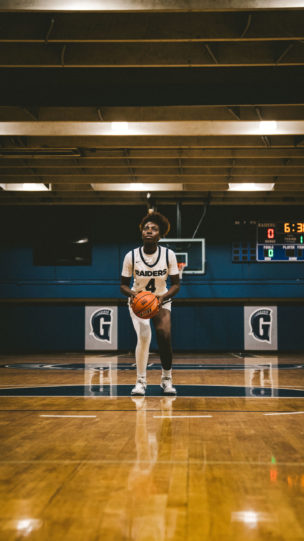 Q: What is your favorite thing about basketball? 
MA: I play basketball and it takes my mind off of things. When I'm on the court, I don't think about anything else. I'm just playing to play, and eventually I would like to play in college and continue my dream. 
RD: My favorite thing about basketball is the encouraging environment and the overall aspect of teamwork. It is a team sport and you can't do it alone. I also enjoy being able to perform for others what I've been working on individually. Basketball gives me the opportunity to show others how hard I've been working. 
Q: What are your goals this season, individually and for the team? 
MA: My goal is to keep my composure and become a better teammate. I want to do everything I can to help the team do what we need to do to win, because I really want to win. 
RD: Individually, my goal is to end my season healthy because in the previous years I unfortunately had injuries. As a team I hope that we can continue to increase supportive bonds between each other because the most important component in basketball is teamwork.
Q: What's been the highlight of the season so far? 
MA: It had to be the Dade Christian game; everything was going in. It seemed like everything we had been working for was working for us. Although they are not the best team we are going to play or that we've played so far, they weren't bad. It was meaningful that we played as a team, making all our shots and playing together. The motivation was there. It was a really great moment to remember. 
RD: So far the highlight of my season has been when we all went to Dave & Busters together as a team. This event created a special bond between us early in our season. We got to know each other better and we did activities that helped us gain an insight of what everyone expects out of this season.
Q: What game are you most looking forward to and why? 
MA: I want to play Doral again, and we do. That's the game I'm looking forward to. I don't think they were 30 points better than us. If they're gonna beat us, it should not be by 30 points. We should have gone out there and played our game. We weren't prepared for that game and I think that with more practice we will be more prepared. 
RD: I'm looking forward to our upcoming game in Orlando where we will room together because I believe it's going to be a special opportunity to become even closer with my teammates. Once again, without togetherness our team will struggle to be successful so I have a heavy emphasis on this.
Q: How do you motivate your teammates? 
MA: I make sure to talk to them off the court. For example, if one of my teammates has a good game and really steps up, I'll tell her, "we needed that, you did amazing, you need to keep it up." It comes from the bottom of my heart. I'll try to tell them to keep going in the game. Sometimes it gets frustrating and we can shut down. That's the biggest thing we need to improve on. We need to motivate each other when times get hard. 
RD: I motivate my team by constantly reinforcing what our coach wants from us, our three E's: energy, encouragement, and effort.
Q: What is the team's greatest strength this season?
MA: Chemistry off the court. This year, everyone is friends and we get along well. We may scream on the court, but everyone gets along with each other off the court. That's a big deal. My teammates are always there for me and we're there for each other. I know they have my back. 
RD: Our team's greatest strength this season is definitely our competitiveness. No one enjoys losing and that's especially true for our team.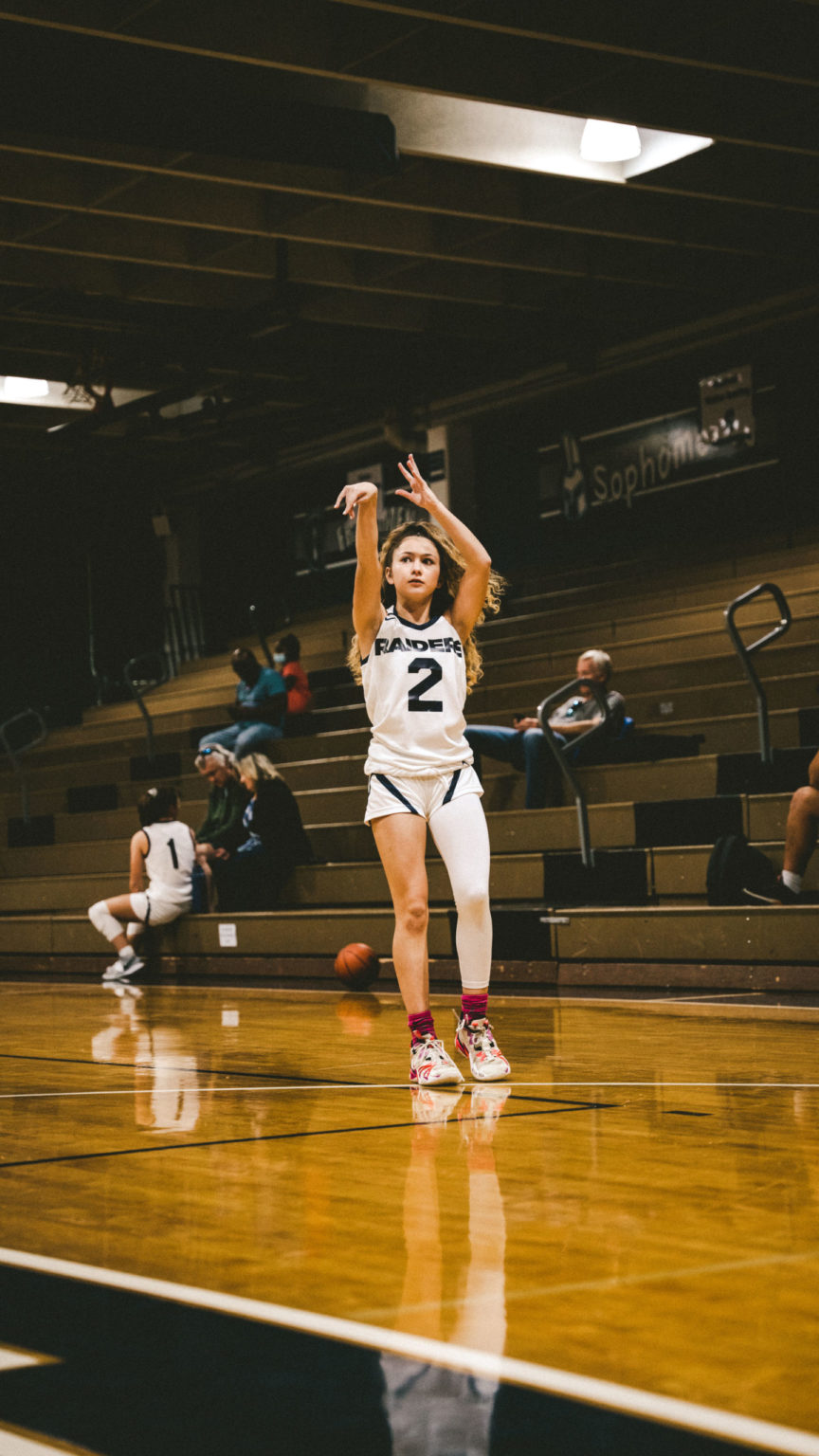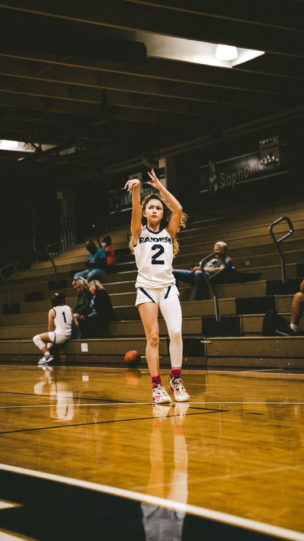 Q: What else are you involved in around campus? 
MA: I'm part of the business club. I also work for the Raider Voice, as part of the multimedia staff and run the website. I also run track. 
RD: Around the campus I'm also involved in quite a few honor societies such as Math, Computer Science, Social Studies, Psychology, Art and Spanish as well as the athletic council.
Q: How do you balance being a student and an athlete? 
MA: It's been hard. At the end of the day, I try to manage my time well. When I get home from practice, I do my homework, or I use DS time wisely. I just have to stay focused. 
RD: Throughout high school I've been experimenting with how to properly manage my time to prevent procrastination and I find that creating a set schedule works best for me. Otherwise, I would struggle greatly.
Raider Lightning Round!
Favorite spot on campus: MA: Blue bench, RD: Blue bench 
Favorite professional athlete: MA: Aari McDonald, RD: Paige Bueckers 
Favorite Gulliver memory so far: MA: The football game versus Booker T. during my freshman year, RD: My sophomore year trip to New York with the team 
Future dream job: MA: Criminal investigator, RD: Computer scientist