Home >
Each week through our Faculty/Staff Spotlight series, we invite our community members to get to know Gulliver Prep teachers and staff members across every division. This week, our spotlight features Tiffany Medina P '13, Middle School English Faculty. Read on to discover her favorite thing about Gulliver, favorite lesson to teach, and more.
How long have you been at Gulliver Prep, and what is your favorite thing about our school?
This is my 21st year teaching at Gulliver Prep. I love that Gulliver offers students so many opportunities to explore their creative side – creative writing competitions, drama, art, music, design, engineering, journalism…
How do you keep your students engaged and wanting to learn?
 I am a storyteller at heart, and I enjoy teaching through story.
 What is one thing people may not know about you?
I spin my own yarn on a spinning wheel using fiber from sheep (wool), goat (cashmere), rabbit (angora), and my dog (chiengora). I also play the alto saxophone, hike the Appalachian Trail each summer, and train year-round for 5k races.
Why do you think language arts is an important skill for Middle School students to learn, and continue learning?
Learning to listen, speak, read, and write allows students to express their thoughts and feelings creatively, craft logical arguments, and present their ideas to the world. Reading allows students to travel through time and space and learn from others' perspectives.
What is your favorite lesson to teach each year, and why?
I love teaching Edgar Allan Poe's poem,"The Raven." Poe's masterful rhyme, rhythm, onomatopoeia, assonance, and alliteration, and the way he uses language to create a dark and melancholy mood, makes this terrifying poem about grief and irrationality the perfect poem to read aloud in October.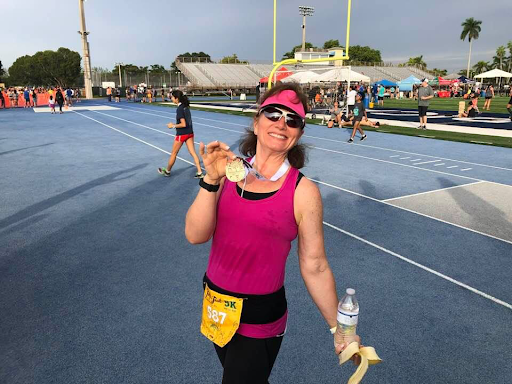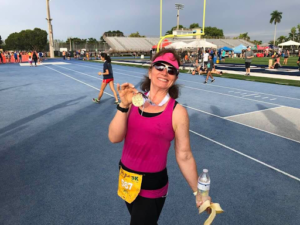 Rapid fire!
Your go-to commute soundtrack: Any and all Broadway musical soundtracks.
The best book-to-movie you have seen, in your opinion, and why: The Great Gatsby (1974). I love the time period with the gorgeous beaded gowns, jazz music, beautiful homes, and wild parties, and Robert Redford is so handsome as Jay Gatsby. The last time I was in Newport, I visited Rosecliff Mansion where some of the movie was filmed. 
An accomplishment you are most proud of: Getting physically fit after years of being out of shape. I can still do a cartwheel.
Favorite dish at a local restaurant: The Harvest Salad at Sweet Green. I love sweet potatoes and pecans.